Italian Bristol
Discover great places to eat, drink, shop and indulge in modern culture inspired by the current wave of Italian creativity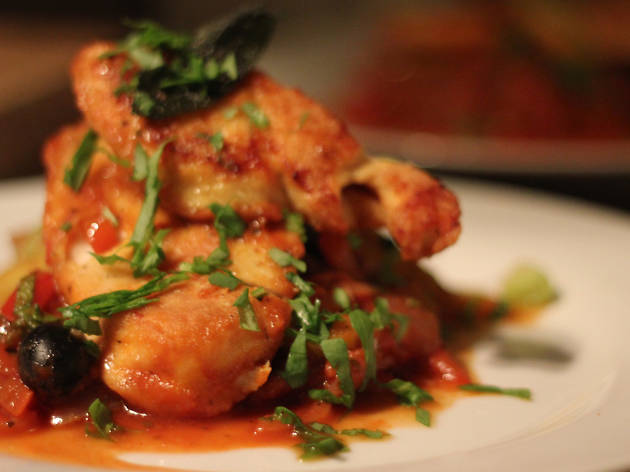 1/3
Rolling Italy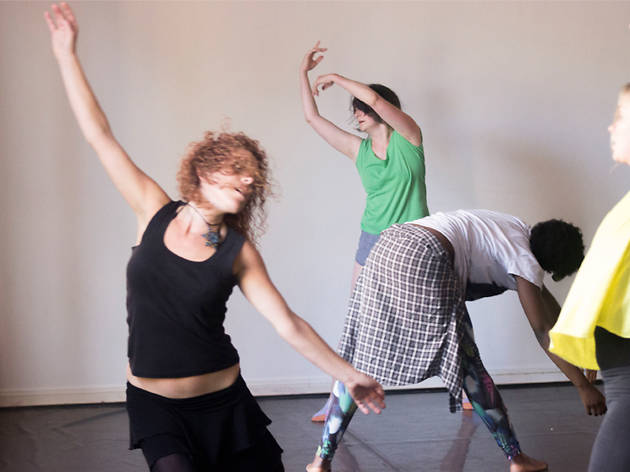 2/3
Inside Out Dance
Inside Out Dance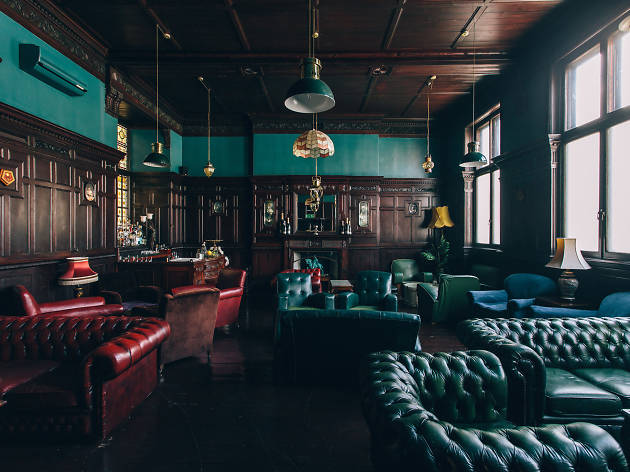 3/3
Milk Thistle
Bristol's Italian community is one of the oldest in the UK, with Bristol's historic status as a key port forging links between the countries that go back centuries. The city even had its own 'Little Italy' in the nineteenth century. Scratch below the surface today and you'll find many links to contemporary history, not to mention a vivacious love of life and growing café culture that would impress even the most demanding Italian tastes.
If you're looking for authentic Italian pizza, with the right kind of dough and the proper ingredients, Bosco ticks all the boxes. The decor is contemporary Italian and the food has a similarly modern feel – superb wood-fired pizzas, regional specialities and dishes inspired by the owners' extensive travels around Italy. Their selection of cured meats and cheeses, all sourced from family firms in Italy, is especially good, and don't miss the hearty Venetian fisherman's stew.
96 Whiteladies Rd
BS8 2QX

Tel: 0117 973 7978
www.boscopizzeria.co.uk
The dedication of the Divino Deli team to all things Italian is staggering (and presumably accounts for their growing list of awards). Just off Whiteladies Road in Clifton, Divino combines a cosy café and takeaway service with a deli stacked with Italian products – from cheeses, cured meats and pasta to biscuits, sweets, wines and liquors, plus bread baked to traditional Italian recipes. There's little more enjoyable that sitting on one of their high stools sipping an espresso while waiting for your lunch to cook.
1 Worrall Rd
BS8 2UF

Tel: 0117 946 6401
www.divinodeli.co.uk
This Michelin-starred restaurant in the heart of affluent Westbury-on-Trym is run by two generations of the Sanchez-Iglesias family, sons Jonray and Peter being the award-winning head chefs. The restaurant began life as a traditional trattoria before being transformed, at the tail end of the noughties, into a modernist gastronomic gem. The food is superb, combining cutting-edge techniques with the best British ingredients and more than a little traditional Italian flair. As if that wasn't enough, the restaurant's decor changes by the season in a bid to 'inspire the senses'. A must-visit.
38 High St
Westbury Village
BS9 3DZ

Tel: 0117 959 2884
www.casamiarestaurant.co.uk
Bristol's Italian community has a lot of good things to say about Al Bacio, and it's easy to see why. While the menu has plenty of traditional favourites, it also features obscure regional specialities and recipes inspired by contemporary Italian cuisine. The owners, chefs and waiters are all Italian and the picturesque alfresco dining area – a rarity even in leafy Clifton – allows diners to play out their Mediterranean fantasies. If you're a coffee lover, their proper Italian-style espresso is hard to beat.
58 Queens Rd
BS8 1LW

Tel: 0117 973 9734
www.albaciobristol.co.uk.
Ask any Italians for a gelato recommendation and they'll invariably point you in the direction of ice cream stall La Cremeria. Popular with people of all ages and a regular fixture of the harbourside for as long as anyone can remember, the ice cream is the best in the city. Really, it should be: the stall's matriarchal Italian owner, a Bristol resident for many years, makes it herself from traditional recipes. Nothing else comes close.
Bristol Harbourside (opposite the Hippodrome)
There's something romantic about Rolling Italy, a street food vendor roaming Bristol and surrounding areas in a vintage Piaggio Ape van. The husband-and-wife team behind the venture love all things Italian, and since getting married in Puglia in southern Italy in 2011 they have dedicated their lives to delivering high-quality coffee and Italian-inspired cakes, pastries and hot dishes. Locations vary by the day (check their website for a handy map of where to find them next) but they're worth tracking down: their Calabrian chicken and slow-cooked pork, chili and fennel are superb.
A real gem. This city centre cocktail bar is set over four floors, hidden behind a deceptively nondescript door on Colston Avenue. The bartenders are among the best in Bristol and mix a mean martini, along with two delicious takes on the classic cocktail's predecessor, the Martinez, made with bitters and sweet Martini Rosso. If neither of those concoctions tickles your taste buds, you can always ask them to come up with a brand new cocktail on the spot.
Quay Head House
Colston Avenue
BS1 1EB

Tel: 0117 929 4429
www.milkthistlebristol.com
The Rummer has a special, if surprising, place in the history of Bristol's Italian community. Back in 1957, it was here that the Berni brothers opened the first restaurant in what would become a nationwide chain of steakhouses. These days, the historic hotel, restaurant and cocktail bar is a far more upmarket affair. You'll find nods to the venue's surprising Italian heritage on the cocktail menu, including a mindblowing espresso martini and the Apothecary, made wih Punt e Mes and Fernet-Branca.
All Saints Lane
BS1 1JH

Tel: 0117 929 4243
therummer.net
Carmelo and Teresa Licata's shop on Picton Street has been part of Montpellier life since the early 1960s. Now the centre of a retail, wholesale and catering supply empire, the small, crowded store remains Bristol's most authentic Italian emporium. Their product range is huge, but it's their selection of Italian wines, spirits and aperitifs that most impresses. Sourced from top Italian vineyards, distilleries and exporters, it's little surprise that the Licatas supply most of the city's Italian restaurants. If you're looking for the perfect Italian tipple, pay them a visit.
36 Picton St
BS6 5QA

Tel: 0117 924 7725
www.licata.co.uk
Since launching in 2012, the Italian Cultural Centre has presented regular talks and activities across a range of cultural pursuits, such as cookery classes, seminars on Italian literature and talks on history. The regular Italian Cineforum screenings are a great place to see classic and contemporary Italian films from award-winning directors. See the website for details of forthcoming dates.
Inside Out Dance with Rebecca Marta D'Andrea
Dancer and performance artist Rebecca Marta D'Andrea was born and raised in Bussana Vecchia in Liguria near the French border, a former abandoned village turned artists' commune. A Bristol resident since 2009, she's spent plenty of time away from the city performing, often with cutting-edge contemporary dance ensembles in Italy, but regularly returns. She runs Inside Out Dance classes at the Dance Studio within The Island on Nelson Street, teaching professionals and interested newcomers the secrets of twenty-first century performance art.
Dance Space
The Island
Nelson St
BS1 2LE

rebeccamartadandrea.wordpress.com