The 11 best restaurants in Budapest
Treat your taste buds to the best restaurants in Budapest including Michelin-starred dining, open-air eateries and cafés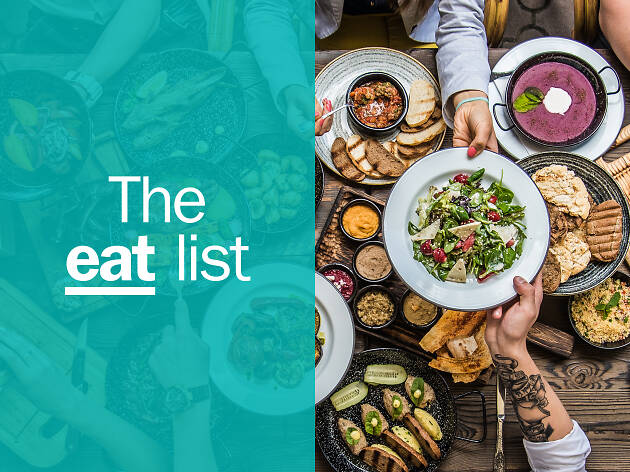 Budapest's food scene is a tasty metaphor for the city itself; hearty, haphazard and sprinkled with plenty of surprises. Spiced sausages (kolbasz) and seared duck-breast (kacsamell) are key features on the city's food scene, which is comprised of wallet-friendly Michelin-starred restaurants, open-air eateries and cosy cafés. It's fairly meaty-heavy, but there are vegan and vegetarian options available, with many restaurants also boasting menus that pay homage to the capital's Jewish community. One thing's for certain, your taste-buds won't be bored. Tasting your way through the city's food scene is a must thing to do while in Budapest. Take a look at the best restaurants in Budapest.
Best restaurants in Budapest
1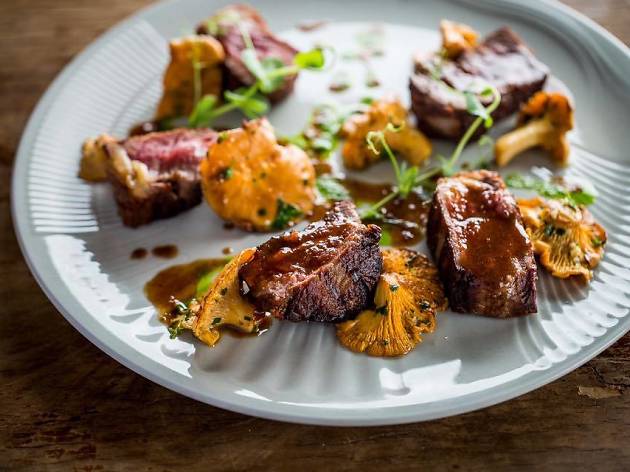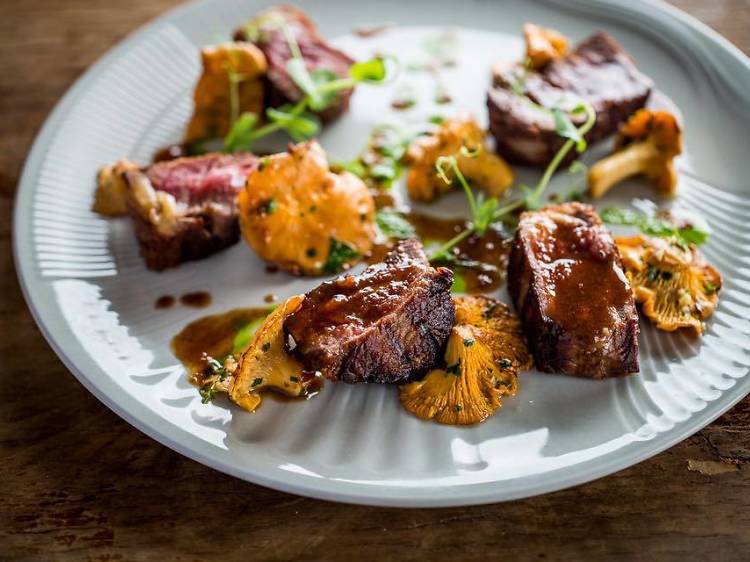 Photograph: Courtesy Rosenstein
What is it? An award-winning, family-run, hole-in-the-wall.
Why go? Rosenstein prides itself on its extensive menu which is a hybrid of Jewish classics and Hungarian favourites. It's casual and classy, offering some fabulous pairings such as catfish fillet and homemade noodles and chicken and dumplings. Something to please pretty much all palettes.
2
Photograph: Courtesy Menza
What is it? A kitsch café with a modern menu and a few unusual twists thrown in to boot.
Why go? Enjoy contemporary dining in a retro setting. Menza means 'canteen' in English and the hip decor is a nod to the country's Socialist era. But don't let that throw you – the food is anything but basic, with items like ostrich fillet and blueberry sauce, duck burger with gorgonzola cheese and blackberry mayonnaise, and fish crackling.
3
Photograph: Courtesy Szeráj Török Étterem
What is it? Fresh and tasty Turkish food in a relaxed atmosphere.
Why go? Budapest's Turkish influence isn't just exhibited in its opulent bathhouses, there are plenty of places to taste it, too. Szeráj is inexpensive and quick with stews, salads, side dishes and baklava. Great for any time of the day.
4
Photograph: Courtesy Café Kör Restaurant
What is it? A popular all-day spot, boasting impeccable service and authentic local cuisine.
Why go? Close to St Stephen's Basilica is the popular Café Kor, where you can pop for breakfast, lunch or dinner. Make a reservation or arrive before the evening rush - the daily specials are served only until they run out, which is usually around lunchtime.
5
Photograph: Courtesy Vakvarju E'tterem
What is it? Impeccably blended flavours meet a sophisticated setting in this cosy spot nestled in the heart of the city's trendy Jewish quarter.
Why go? The seafood dishes are beautifully presented and offer light, delicate flavours that won't break the bank either. Try the salmon with sweet potato mash, or grilled pike-perch with cauliflower risotto. Your tastebuds will thank you for it.
6
Photograph: Courtesy Divin Porcello
What is it? An Italian with ambience.
Why go? Stylishly-presented small plates, charcuterie, pasta and cheese boards make this restaurant stand out amongst the other Italian offerings in the city. Pick at the melt-in-the-mouth arancini to start, and later, prepare to get totally mesmerised by a hearty portion of duck pasta. Good value and hella tasty.
7
Photograph: Courtesy Borbíróság
What is it? Close to a nearby market lies this sophisticated spot, where a selection of more than 100 excellent wines are served side-by-side with a select local menu.
Why go? The rave reviews are well deserved and you can enjoy your meal on terraced seating if you wish – but reservations are recommended. Opt for the exquisite tuna tartare for starter, juicy pork tenderloin main, and ambrosial lemon tart for dessert. You're welcome.
8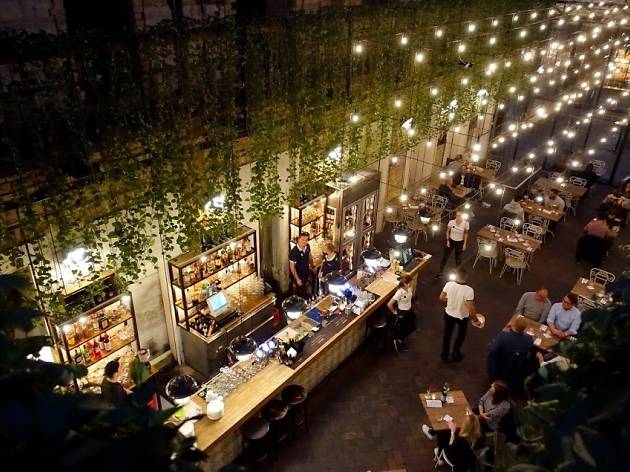 Photograph: Courtesy CC/Wikimedia Commons/Thaler Tamas
What is it? A spacious, glass-roof restaurant that serves a moreish hybrid of Israeli-Mediterranean food and totally on-point cocktails.
Why go? If dining in a huge, open-plan courtyard peppered with plants is your thing, head here. Opt for either the falafel burger in a sweet potato bun, or chicken shawarma. Oh, and don't scrimp on the selection of fresh, zingy dips and salads either – the Mazel Tov beetroot and eggplant offerings are the best.
9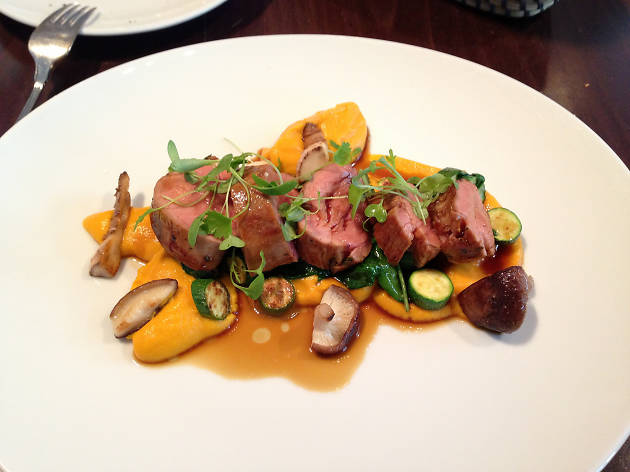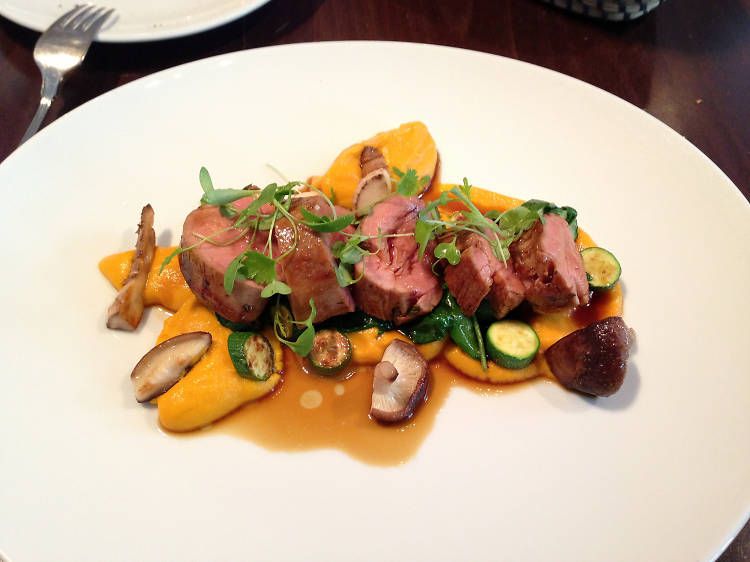 Photograph: Courtesy CC/Flickr/Andrew Nash
What is it? A Michelin-starred restaurant with meat-laden dishes and over 200 wines on the menu.
Why go? This restaurant isn't just for Michelin glory-hunters, foodies will love the first-class menu, too. Although a trip here won't be the cheapest meal of your Budapest break, it's hard not to be impressed by what's available on the outstanding five-course menu, featuring a creamy kohlrabi soup with hazelnuts, and a succulent plate of lamb. À la carte offerings are also fabulous – especially their spiced risotto, with seamlessly blended flavours.
10
Photograph: Courtesy Bock Bisztró
What is it? An award-winning restaurant with a wine list longer than your table.
Why go? József Bock is the man behind the wine list here. His ancestors have been making wine for nine generations in the Villány region of Hungary. (Since the 18th century!) More than two-dozen of the family's wines are on the menu at this little gem in District 7 – as well as other vintages. Food wise the joint keeps it old school too, with a menu of traditional Hungarian dishes and classic local flavours. Think steak, beef tartare 'sandwiches' and cucumber salads. Make sure to pre-book, you're unlikely to get a table otherwise.
11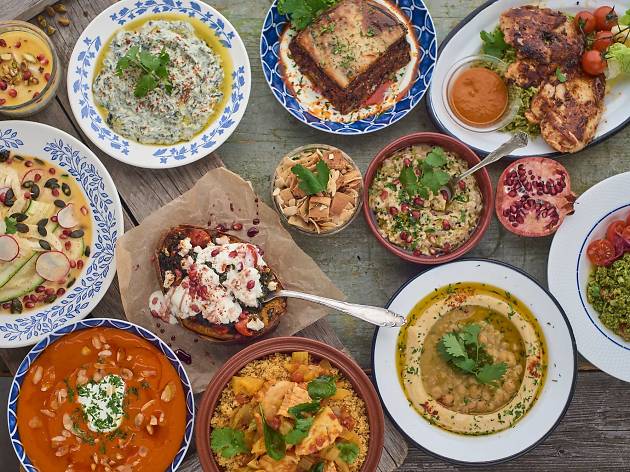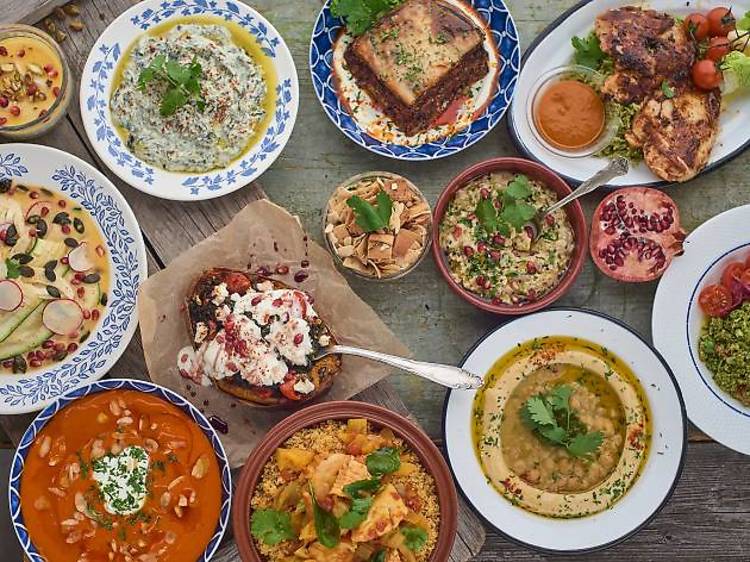 Photograph: Courtesy Dobrumba
What is it? A lively and trendy District 7 restaurant that looks to the Middle East and the Mediterranean for inspiration. In the founders' words: 'from Atlas to Ararat, from Bosphorus to Gibraltar'
Why go? If you're looking for a break from traditional Hungarian fare, this Middle Eastern and Mediterranean-leaning restaurant should be one of your go-tos. The founders' influences span far and wide, picking up on Spanish, Italian, Portuguese, Moroccan, Israeli, Lebanese, Georgian, Armenian and Turkish flavours. On the menu patatas bravas sit next to hummus, shakshuka and piri piri chicken. The drinks menu is equally varied.
Discover Time Out Market: the best of the city under one roof
Ready to explore the city?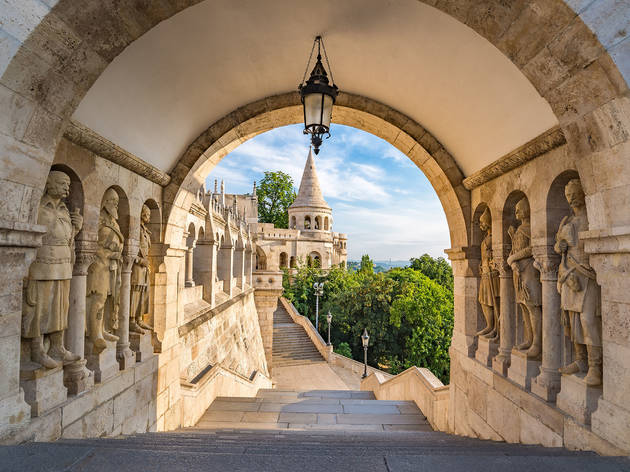 Hungary's capital city Budapest is both enchanting and eclectic, boasting gorgeous architecture, a huge range of restaurants and friendly, laid-back vibes just about everywhere you go. The city manages to pay homage to the old whilst embracing the new, which is why it continues to be popular with just about every type of traveller, from backpackers to families.