Heads up! We're working hard to be accurate – but these are unusual times, so please always check before heading out.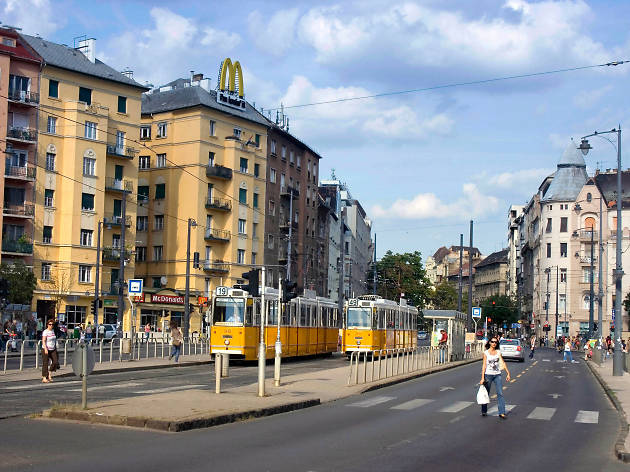 What to do in Bartók, Budapest's coolest neighbourhood
Trendy Bartók boasts some of the best bars, restaurants and things to do in Budapest. Here's our insider's guide
What's the deal with Bartók?
When news broke in August 2019 that Budapest was getting its first Hawaiian poké restaurant, few locals were surprised it would open in Bartók.
ONO joins the fast-expanding array of terrace cafés, galleries and restaurants attracting a savvy Hungarian clientele. Bartók may be in Buda, once considered the domain of elderly Magyar ladies and their poodles, but recent years have seen a change in demographic.
Named after Hungary's most famous composer in 1945, Bartók Béla Út is a tree-lined avenue. A statue of 20th-century writer Géza Gárdonyi stands outside the literary café that both typified this stately neighbourhood when active in the pre-war era, and pioneered its revival after reopening in 2010 – the Hadik.
Adjoining it, the Szatyor ('Bag') has an arty, ruin-bar feel typical of early 21st-century Budapest, but its name derives from a quote from 1930s Hadik regular, writer Frigyes Karinthy, originator of the concept of six degrees of separation.
RECOMMENDED: Full guide to the 50 coolest neighbourhoods in the world
If you only do one thing...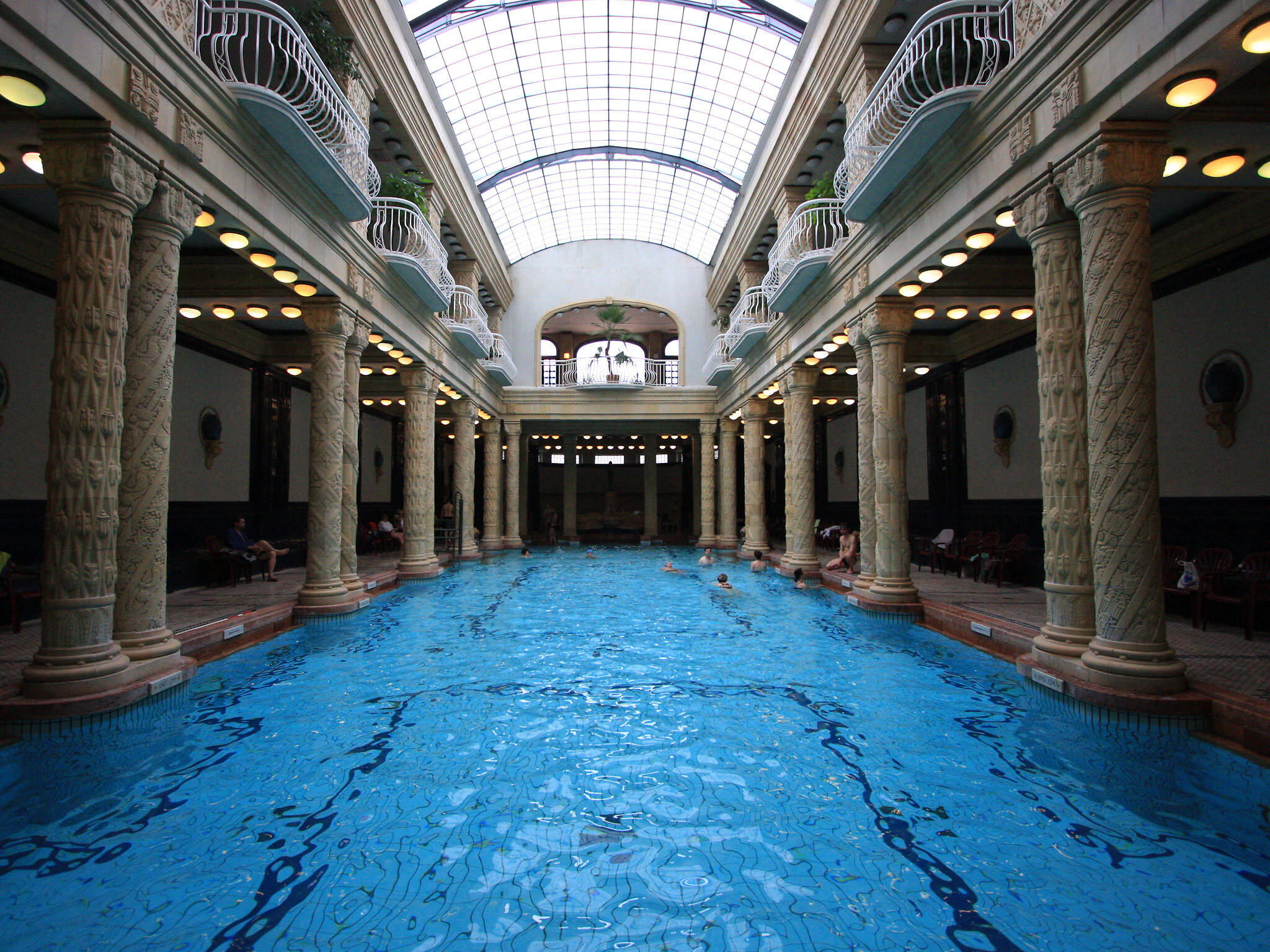 Photograph: Flickr / Roberto Ventre
Relax at the Gellért. Planned from 1911 – hence the art nouveau décor – these thermal baths weren't completed until 1918. A century on, they're as glorious as ever: indoor heated pools, a steam room and sauna warm in winter, while the world's first wave pool entertains outside in summer. Treat yourself to an aroma massage with orange oil, rosemary or elderflower.
Go off the beaten track
Surrounded by plentiful greenery, two terrace restaurants, a concert stage, small pier, tennis club, outdoor gym, children's playground and a jogging course, Feneketlen-tó (the 'bottomless lake') provides ample scope for recreation alongside Bartók Béla Út. Abundant reeds attract fish and birdlife – happily, fishing has been banned, with this urban park now (almost) fully given over to nature.
Get cultured
The cultural agenda at the turquoise-spotted B32 Galéria és Kultúrtér is fascinatingly random – you could stumble across an exhibition, a vinyl-only DJ night, a design fair or a puppet show. Unless it's theatre, the impenetrable Hungarian language need not prevent the non-Magyar speaker from getting the most from their visit.
Eat here
Restaurant, bar and arboretum in one, BÉLA serves a healthy plate of pearl-barley risotto with mushrooms, spinach and pesto, while the adjacent, café-like Kelet specialises in grilled sandwiches, the unusual smoked-catfish-with-cheese variety coming in full and half portions.
Over the road, the storied Hadik goes the whole hog where mains are concerned, the rosé duck breast accompanied by roast potatoes with bacon, the grilled chicken breast by truffle oil risotto.
Moving away from meat, Vegan Love was opened by street food specialists Magic Burger to create layer upon layer of veg-based goodies squeezed into a healthy bun – the broccoli millet burger is a deservedly popular choice.
For fish, head to the recently opened Hawaiian ONO Poké Bowl Bar and try the namesake signature dish with tuna or salmon.
Drink here
Photograph: Marc Ryckaert / CC BY
Drinking destinations along Bartók Béla Út tend to specialise – which is why ale aficionados make a beeline for the 32-tap KEG Sörművház, whose current selection features an Uluru wheat variety from HopTop and a Mango Bay pale ale from Mad Scientist, both breweries local to Budapest.
Wine buffs, on the other hand, beat a path to the Palack Borbár diagonally opposite the Hotel Gellért. Its Light whites from the Hungarian-Argentine Haraszthy winery in nearby Etyek include a citrusy Sauvignon Blanc also sold by the glass.
A shot of rare Polish vodka such as Dwór Sieraków and a plate of marinated herring are the way to go at evening-only bookshop-café Gdansk, while the Szatyor serves a mean mimosa among its many mixed drinks, alcoholic and otherwise.
How to get to Bartók
From Deák Ferenc Tér in the centre, tram 47 or 49 takes 10 minutes to reach Gárdonyi Tér. Swish green metro line 4 also runs to Gellért Tér and Móricz Zsigmond Körtér either side of it.
What else is nearby?
Over Liberty Bridge from Gellért Tér stand the produce-filled Great Market Hall and the Bálna Budapest leisure complex near downtown Pest.
Discover the best things to do in Budapest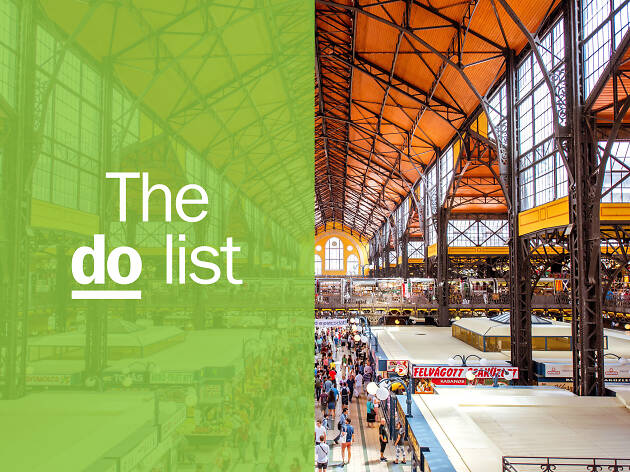 You'd struggle find somewhere more laidback – or rather, permissive – than central Budapest. Curfews that feel non-existent, venues popping up in abandoned buildings, drinkers spilling out on to pavements, street food whichever way you turn. It all makes for a fun (and fascinating) city break for travellers of all stripes.