15 amazing things to do in Calgary
From a wooden fort that happens to be a museum, to a great farmers' market, there are many great things to do in Calgary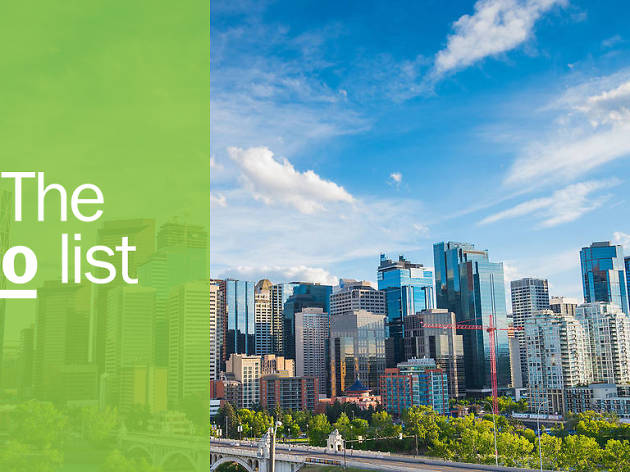 Calgary is a friendly and fun-loving city with a booming restaurant scene, great hotels, underground nightclubs, quirky antique shops, retro-themed bars and awesome museums. Bonus points: the locals are some of the friendliest in Canada. The very best way to see the city is to tour the historic venues and independent hotspots that make Calgary what it is. To that intent, we hereby highlight some amazing things to do in Calgary. Just a warning: you might never want to leave.
Done something on this list and loved it? Share it with the hashtag #TimeOutDoList and tag @TimeOutEverywhere.
Find out more about how Time Out selects the very best things to do all over the world.
Best things to do in Calgary
1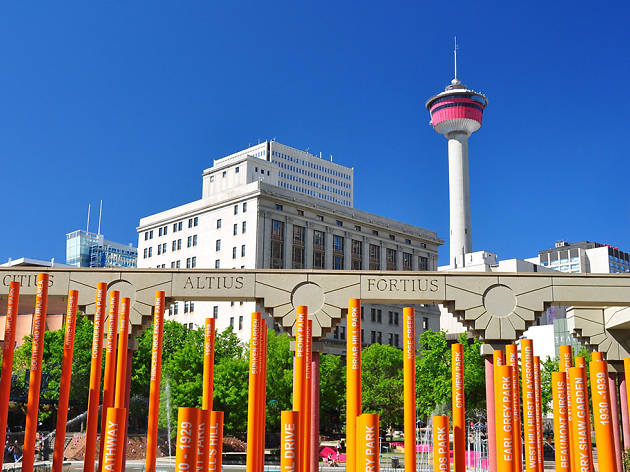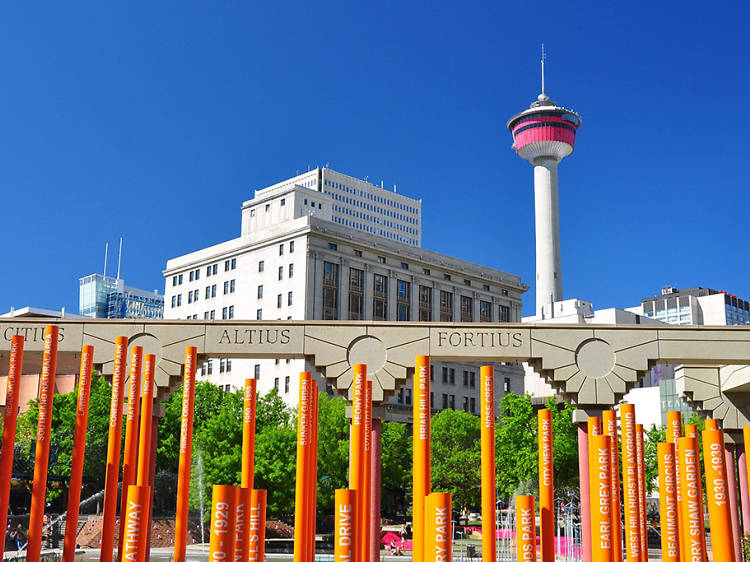 Photograph: Courtesy CC/Flickr/abdallahh
What it is: Clagary Tower may look like an homage to the Space Needle, but it was in fact erected in 1967 to mark 100 years of Canadian independence.
Why go: At 190-meters high, this towering observation deck makes for the perfect spot from which to get a good shot of the Rocky Mountains. There's also a restaurant up there that revolves and the staff love sharing their favorite sights, so don't be afraid to ask.
2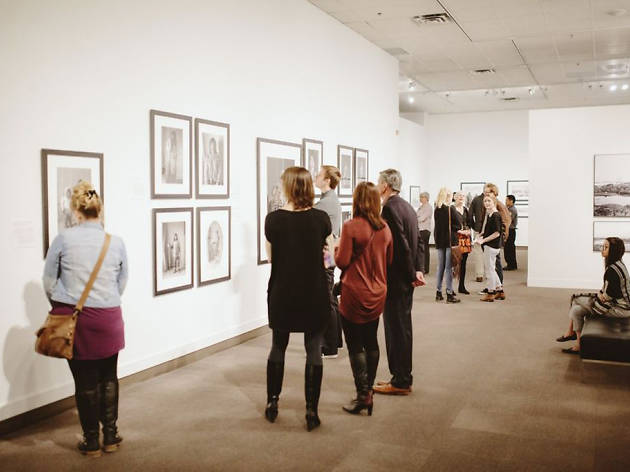 Photograph: Courtesy Yelp/Glenbow Museum
What it is: As one of the most widely-recognized museums in the city, Glenbow Museum's art collection traces the legacy of western Canadian art and culture.
Why go: From landscape paintings to Aboriginal sculptures, walk through a collection of modern art, a window into Canadian art history, and take particular notice of the abstract paintings and historic oil portraits of famous Canadians.
3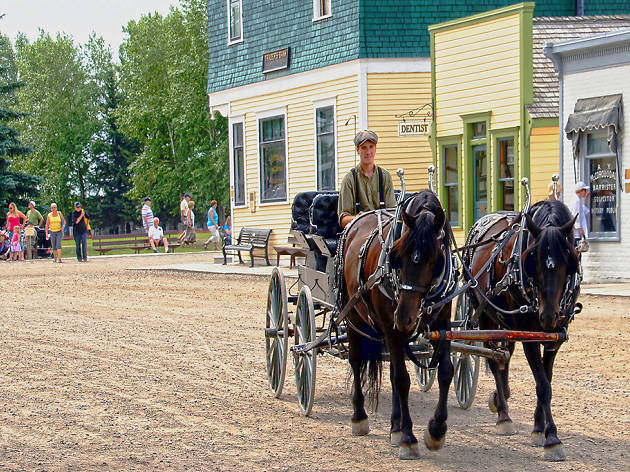 Photograph: Courtesy CC/Flickr/Bernard Spragg. NZ
Heritage Park Historical Village
What it is: Few things make learning more fun than getting hands-on. Heritage Park Historical Village quite literally does that, as it's a living museum.
Why go: See the way folk once lived and worked in realistic mock-ups of situations from the 1800s. Learn to churn butter, hop in a horse-drawn cart and ride some antique amusements from 1904. There's a cafe and a restaurant onsite for when you get hungry.
4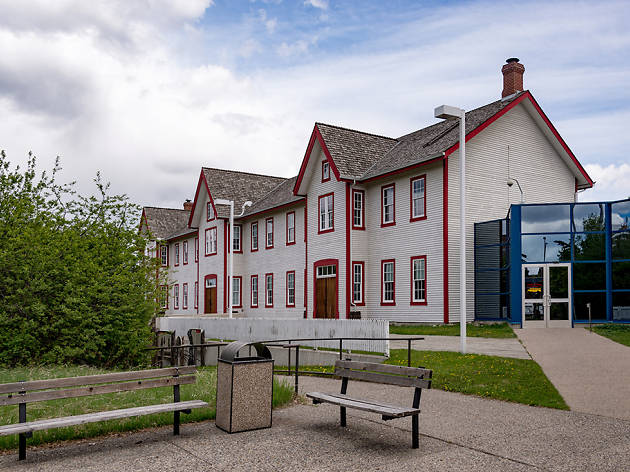 Photograph: Courtesy CC/Flickr/xiquinhosilva
What it is: This wooden fort, built in 1875, is a museum and a restaurant all in one. The 40-acre fort is also a public park known as the birthplace of Calgary.
Why go: The museum is a walk into Canadian history, with interactive installations, old maps and newspapers all on display. Also on the grounds, walk through the oldest building in Calgary, the Hunt House, which was erected in 1876.
5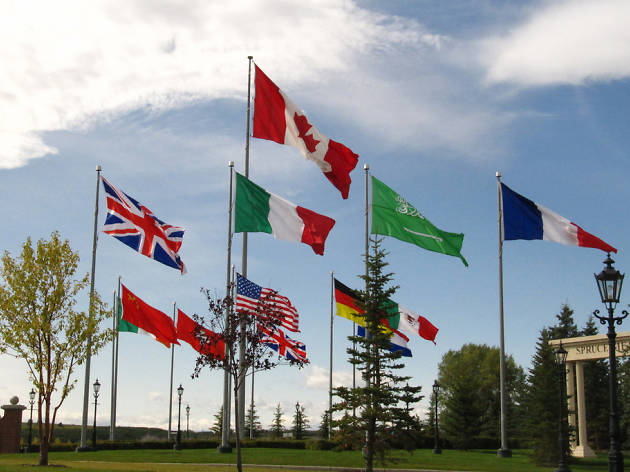 Photograph: Courtesy CC/Flickr/Malcomn
What it is: This sprawling public park can be perused at any time of year. Expect walking paths, picnic grounds, a 1940s carousel, train rides for kids and a series of agricultural educational programs for adults.
Why go: Not only can you feed horses here, but you can also watch world-class horse jumping competitions. (As long as you visit between late January and late October).
6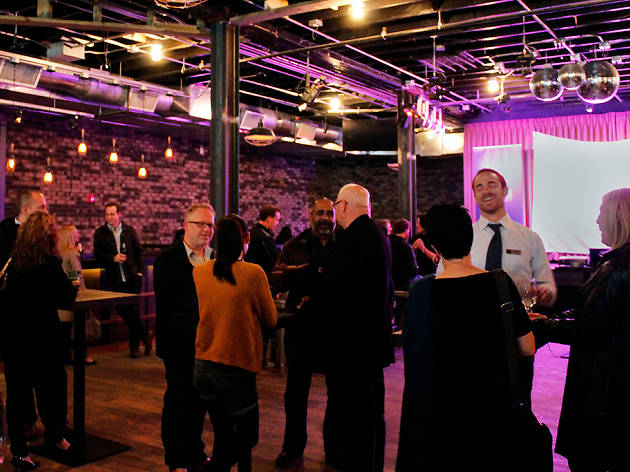 Photograph: Courtesy CC/Flickr/Awesome Foundation
What it is: What was once a run-down warehouse has been converted into a contemporary and cool nightclub space that's popular with a young generation of revellers.
Why go: If you want to dance and drink until late, Commonwealth is the place to go. They're open until 2am Wednesday to Saturday and have regular live DJs and bands. The space is big, but not so much so that you feel lost. The exposed brick walls and air ducts add a nice industrial touch.
7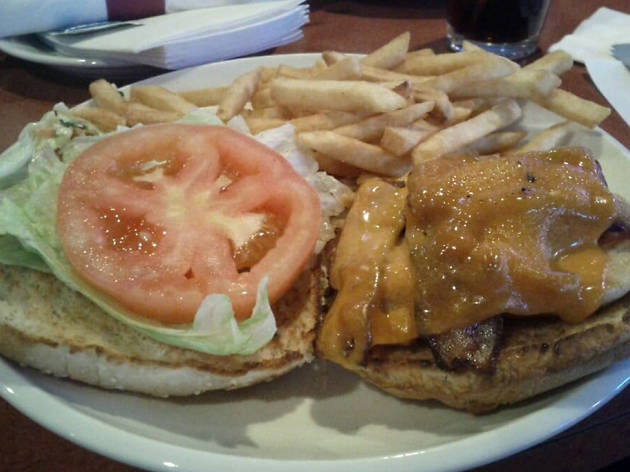 Photograph: Courtesy Yelp/Reg T.
What it is: This neighborhood, down-to-earth bar is a traditional western Canadian hotspot with beer, rock music, cowboy hats and leather seating.
Why go: It's a fun place to watch a sports game, play pool and see live rock bands on the weekends. They offer 12 draught beers on tap and are widely known for serving pizza late into the night.
8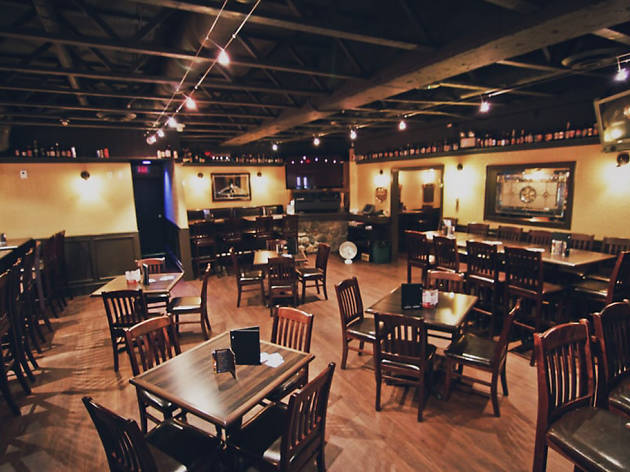 Photograph: Courtesy Yelp/Bottlescrew Bill's Pub
What it is: Steps away from the Calgary Tower, this classic watering hole is one of the oldest pubs in the city. Since 1985, they've been serving well over 300 different kinds of beers, making it the largest selection in the city. Yep, impressive.
Why go: The large patio is the perfect place to admire a summer sunset. In the winter, the bar's four rooms feel like a living room. The beer list boasts imported brews from Belgium and Germany alongside microbrews like Village Wit.
9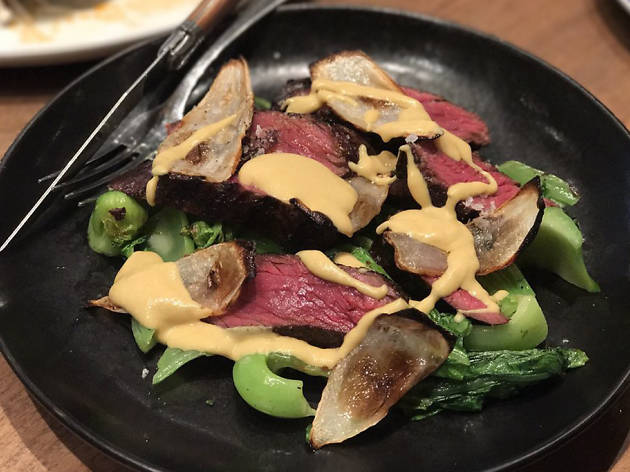 Photograph: Courtesy Yelp/Olivia C.
What it is: Named after a cartoon character from the 1930s that was drawn by Carl Anderson, this restaurant has been a city staple for almost 40 years.
Why go: Mere steps away from Haultain Park, this all-day-restaurant offers a vegetable-heavy menu for family-style dining. Plus (and trust us on this one) there's a spaghetti pomodoro to die for.
10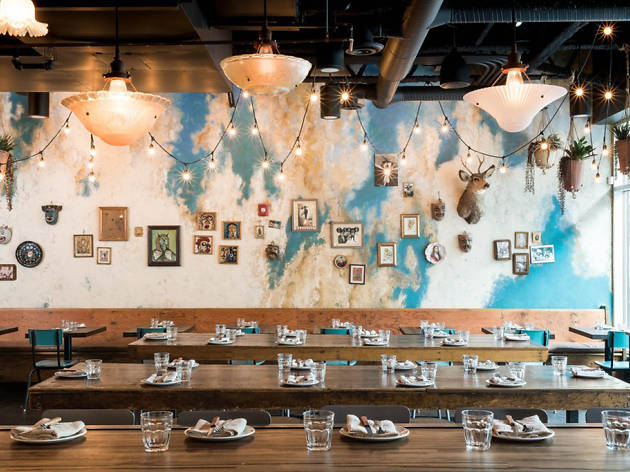 Photograph: Courtesy Yelp/Native Tongues Taqueria
What it is: This fun-loving Mexican taqueria serves a traditional Mexican food with a (spicy) twist.
Why go: To try the charcoal grilled tacos served "mercado style," which are perfect to share with the family or a group of friends. The stacked bar is centered around mezcal spirits, so expect potently delicious cocktails to wash down the awesome food.
11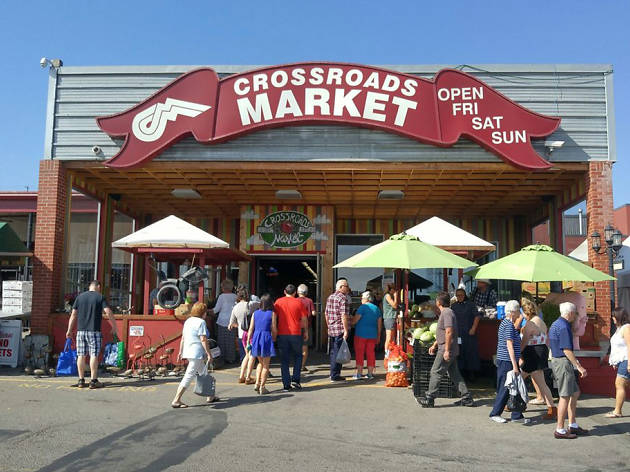 Photograph: Courtesy Yelp/Jennifer K.
What it is: Since 1987, this farmers' market has been selling goods made by Calgary's top local businesses.
Why go: Beyond the fresh vegetables, there are crafts to bring home, like handmade jewelry, purses and clothing. Also expect street food vendors that sell everything from sausages to pancakes with Canadian maple syrup.
12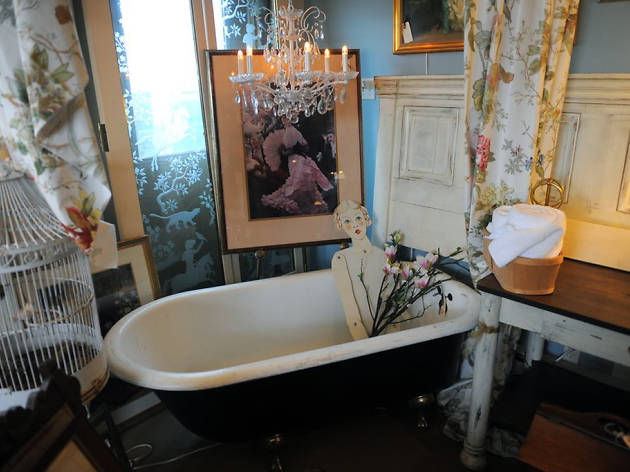 Photograph: Courtesy Yelp/Iron Crow Antiques
What it is: The ultimate browsing place for secondhand gems, old art and design items, this is a treasure trove of Canadian goods.
Why go: From collectible tin cans to vintage vases and lamps, there are affordable knick knacks to bring home, whether to decorate your abode or in need of souvenirs.
13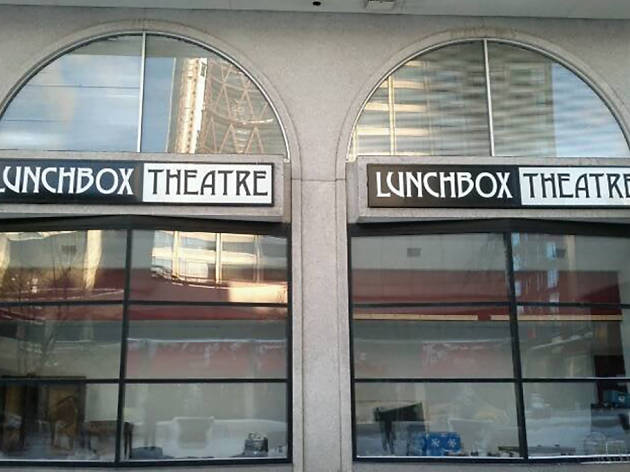 Photograph: Courtesy Yelp/Reg T.
What it is: This independent theater has been bringing underground art to the forefront of the city's culture for over 40 years.
Why go: It's the place to catch the next great Canadian playwright before s/he makes it big in Hollywood. The space also hosts plays during lunch hour, starting at noon—the perfect break from work, if you ask us.
14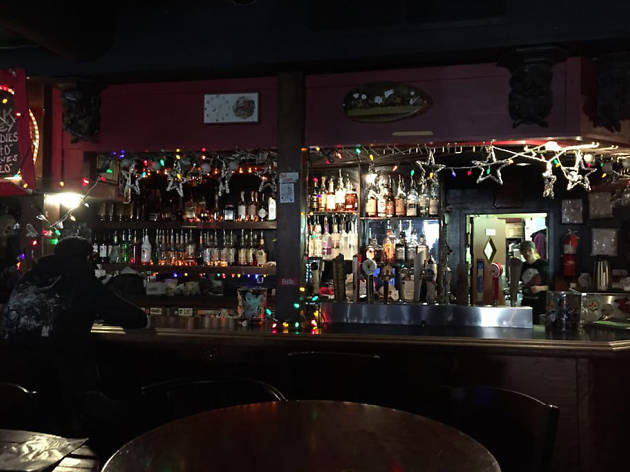 Photograph: Courtesy Yelp/JC C.
What it is: This quirky nightclub is a city classic for its wide range of programming. Yep we're talking a whole host of events from open mics, standup comedy, concerts by local acts and punk rock bingo.
Why go: This is where you can belt it out on karaoke nights, drink an unpretentious beer and slide into a photo booth to take a snapshot. Basically, come here to have some fun.
15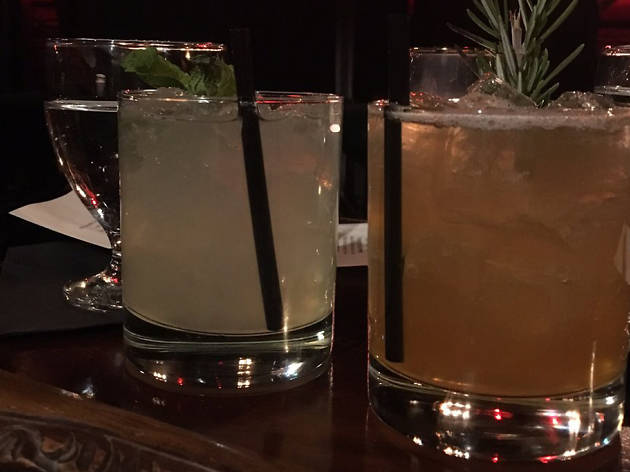 Photograph: Courtesy Yelp/Gwyn A.
What it is: This eclectic bar is a hidden gem in the Lower Mount Royal district. If you ever wanted to go back in time to visit a retro 1920s living room, this is the place. Filled with velvet chairs and vintage chandeliers, the cocktail menu can be described as prohibition-meets-Parisian-glamour—and we're oh-so into it.
Why go: The vibe. The drinks. The appetizers (made with local ingredients). Everything here is awesome.
Hungry for the best restaurants in Calgary?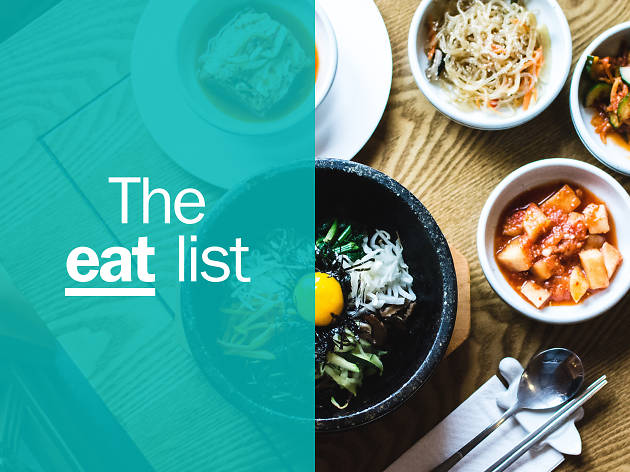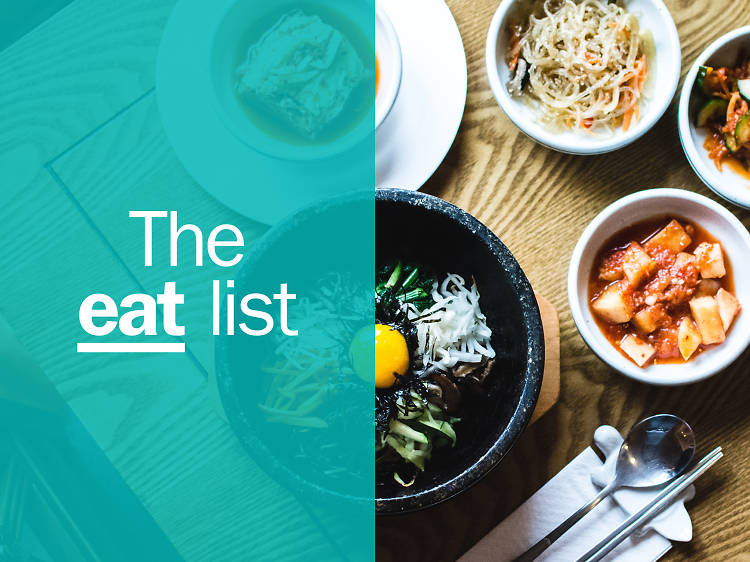 From Thai to Italian, Afghani to Chinese, the best restaurants in Calgary reflect the city's growing diversity and we are here to slurp it all up.