If you grew up in Southern California, you're probably familiar with Solvang, the tiny Danish village two-and-a-half hours northwest of Downtown L.A. For decades, the Central Coast town founded by early-20th-century Danes has lured out-of-towners hungry for sweets like aebleskiver (fried pancake balls) with strawberry jam and traditional Danish pastries. Today, relatively few Danes live in the area, but their remaining cultural impact is all very kitsch.
Every weekend of the year, throngs of tourists descend on Solvang's Mission Drive, all of them hoping to snap photos with the town's four quaint-looking windmills, take in the vaguely Old World architecture and score a few sugary treats for the road. Wineries and tasting rooms—which you'll also find all over the larger Santa Ynez Valley—have also attracted visitors from L.A. in search of a more conveniently located wine country weekend that isn't Napa or even slightly further away in Paso Robles.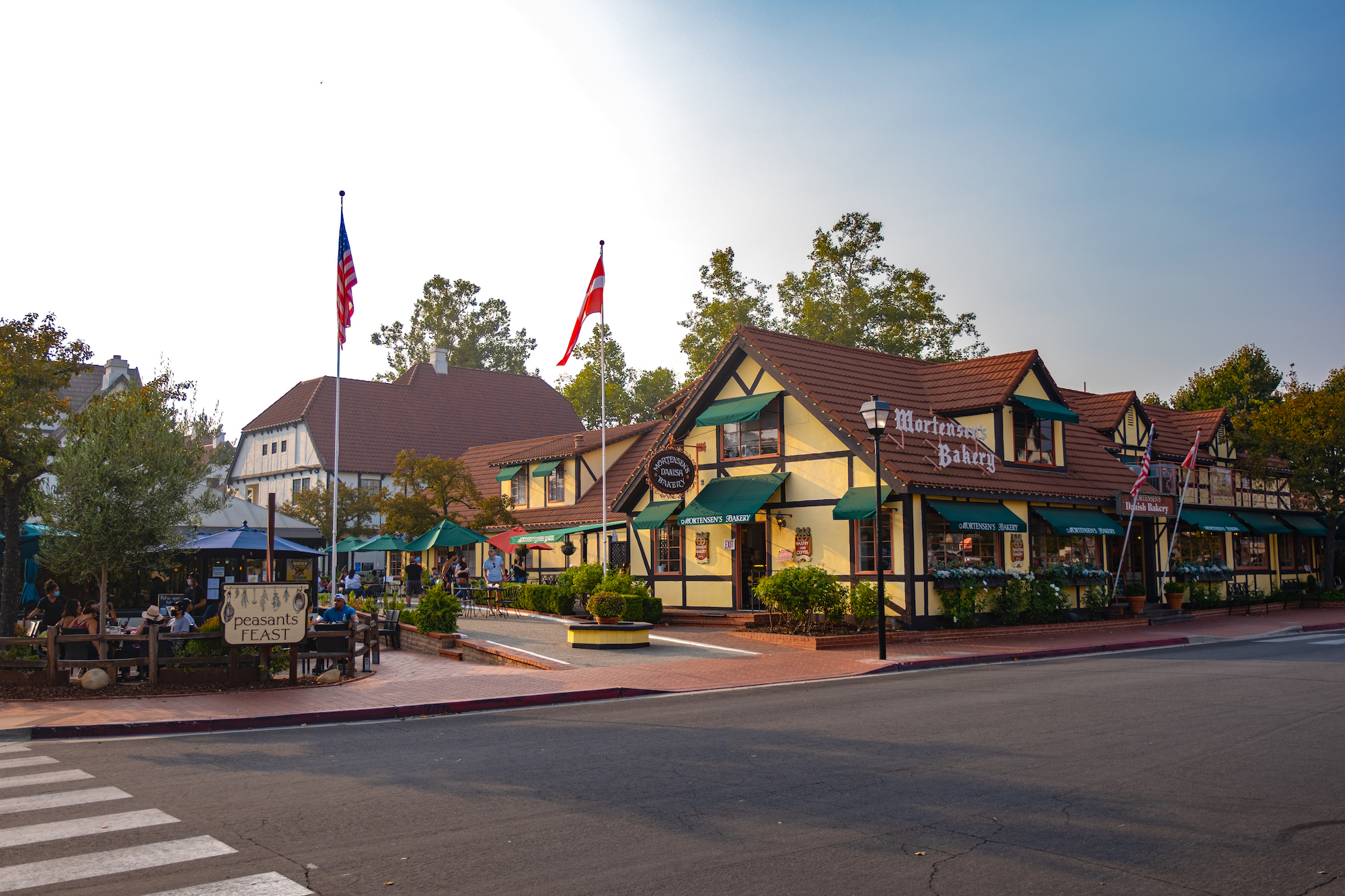 The fact that Solvang, on its own, features just a few quirky non-alcoholic attractions, including the Hans Christian Andersen Museum and Ostrichland, might relegate Solvang to the tourist trap category for non-drinkers, but the fairly kitschy Danish-style town now has something new in its arsenal: a slate of chef-driven restaurants that tie into the increasingly compelling Santa Ynez Valley dining scene.
Along with Los Alamos, Los Olivos, Santa Ynez and even Buellton—home of beloved roadside classic Pea Soup Andersen's—Solvang now hosts several exciting new eateries, many with fine dining-trained culinary talent and L.A. roots, that make it a great home base for a Central Coast weekend trip for travelers who love amazing food, not just wine. Though Solvang remains the most well-visited for its storybook qualities, the short driving distance between each town means it's possible to make pit stops in all of them on a four or five day long trip, though a long weekend might require a bit of decision-making.
Beyond restaurants, there's plenty new afoot for oenophiles as well; several area wineries like Lo-Fi Wines (Los Alamos) and Sunstone Winery (Santa Ynez) have shifted towards organic and biodynamic methods, for a pleasing mix of conventional and natural varieties on any drinking-oriented trip to the area.
Visiting on a Solvang-specific weekend press trip in May, I tried several of the amazing restaurants that have sprung up in the larger region in the last five years. There were just as many other excellent eateries that exceeded my stomach capacity and vacation time. Located 20 minutes away in the one-street town of Los Alamos, I started my trip off at Bell's, a tiny bistro featured in Bon Appetit, Food and Wine and others. Run by chef Daisy Ryan and Greg Ryan, her partner in business and in life, the restaurant offers French-ish cuisine made with Central Coast seafood and produce grown in the couple's own backyard.
As the destination dining experience most "food people" might recognize by name, Bell's more than delivered in terms of both food and ambience. Though I only stopped in for lunch, rather than dinner (which is typically booked far in advance), every dish felt lush and perfect, from the tin of Spanish sardines from La Brújula with housemade crackers to what's likely Bell's most photogenic dish: a savory mille crepe cake topped with caviar and sea urchin from nearby Santa Barbara. In the end, the meal foreshadowed the weekend to come: a lot of delicious carbs, simple but elegant cooking and a whole lot of caviar. Surprisingly, not all of it was exorbitantly priced.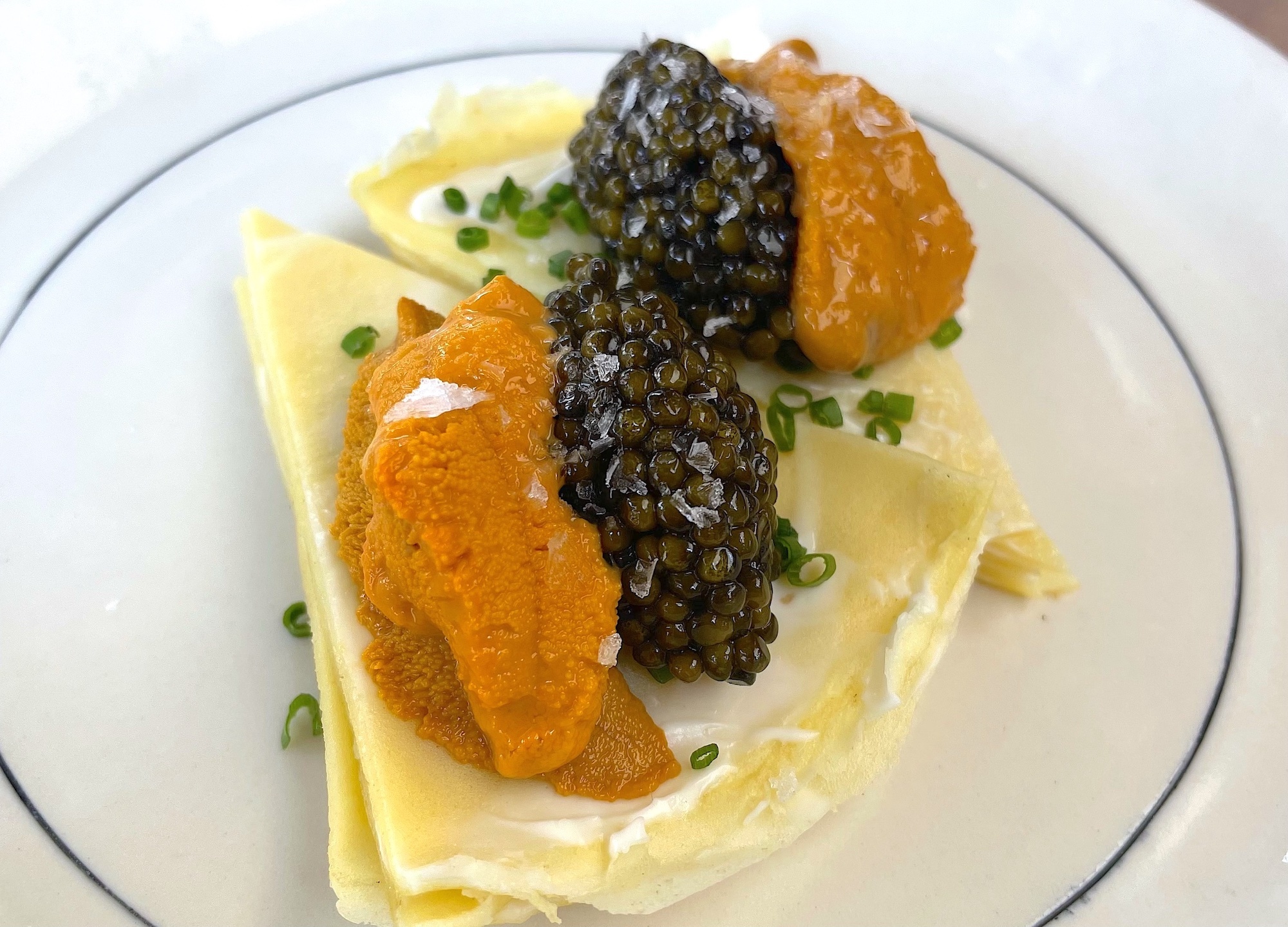 That evening, stopping into Sear Steakhouse in Solvang, I dined on a perfectly cooked prime rib eye and chatted with new chef-owner Nathan Peitso of the now-closed Farmhouse at the Beverly Center. Soon to be rebranded as Crawford's, the restaurant has given the typical meat-and-potatoes fare of wine country a little more thought, precision and care in every dish without prices that go through the roof. A second-generation farmer, Peitso sources restaurant produce from Kenter Canyon Farm, his family's longtime business in Ventura.
While he plans to keep on a few local favorites, including a luxurious shaved truffle risotto, the rest of the menu, full of seafood and well-cooked sides, is on par with any you'd find in L.A. or San Francisco, if not better. There's also the sense of profound calm that the laid back, slower paced locale brings to the meal. For all the throngs of daytime tourists in Solvang itself, the area in the evenings still invokes the tranquility of a small town.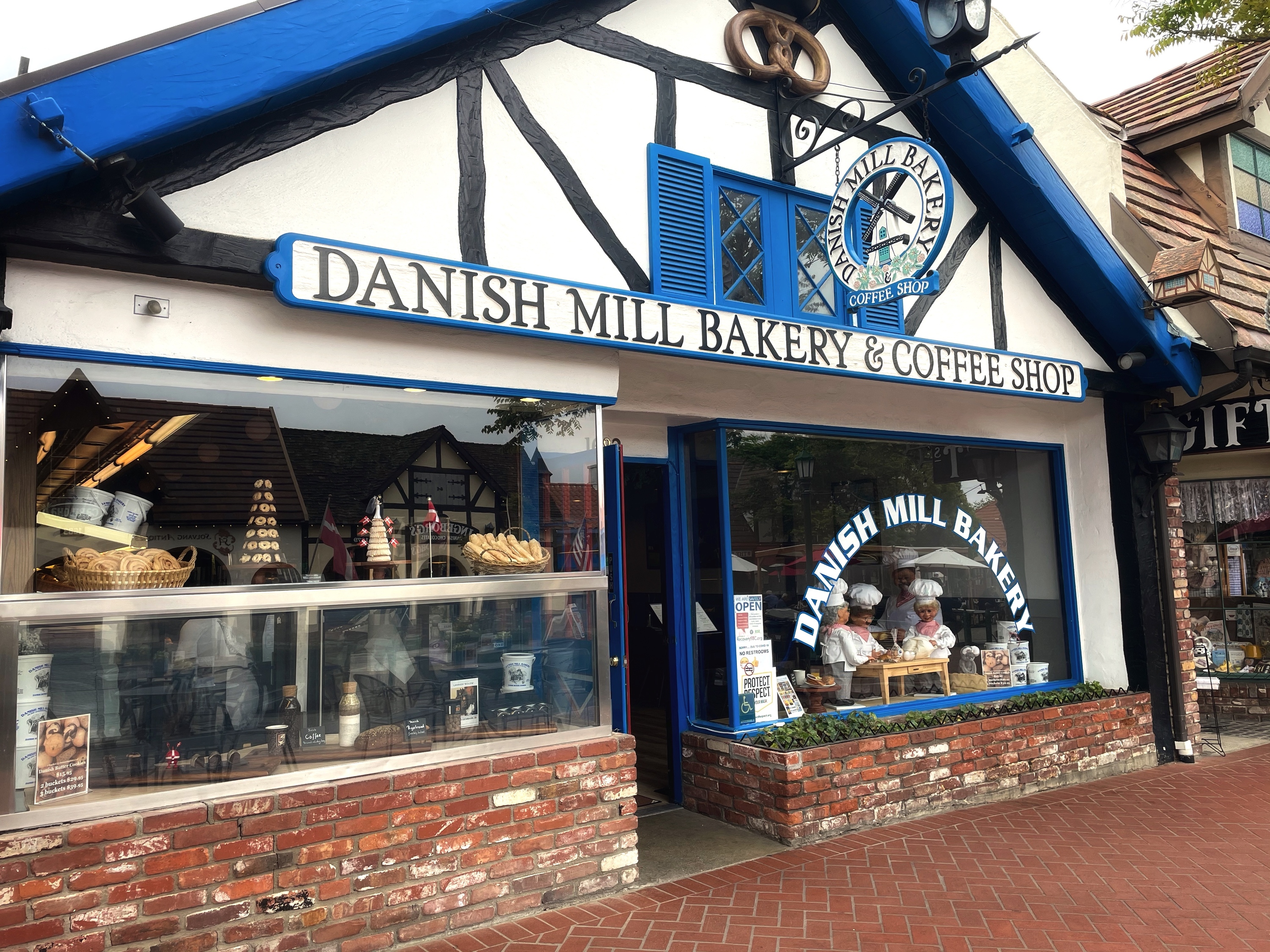 The next morning, I set out for Danish Mill Bakery, an old-school Solvang bakery with a slightly charming, slightly creepy animatronic display of little chefs baking in the storefront. Though you can find pastries all over Solvang, Danish Mill Bakery's recent change in ownership and head baker have brought a modern sensibility to pastry-making—resulting in heightened quality you can taste and see. The other shops I visited around town, while just as quaint, adhere far less to traditional Danish baking principles.
Similar to other Solvang chefs, head pastry chef Henrik Gram has strong ties to L.A. Ten years ago, he helped open Copenhagen Pastry in Culver City, a Westside bakery with equally authentic Danish pastries that some Angelenos—including me—are already quite familiar with. Beyond Copenhagen Pastry, Gram has also worked and owned bakeries for over three decades in Denmark, and once baked for the country's queen.
After a brief, and slightly terrifying visit to Ostrichland, I headed back to Solvang proper. The formerly quiet downtown area had transformed into a bustling tourist locale, and parking was difficult, but not impossible to find. For lunch, I settled into my seat at Peasants Feast, a relatively new eatery from husband-and-wife team Michael and Sarah Cherney, and watched tourists periodically stop to take photos with longtime bakery Mortenson's next door.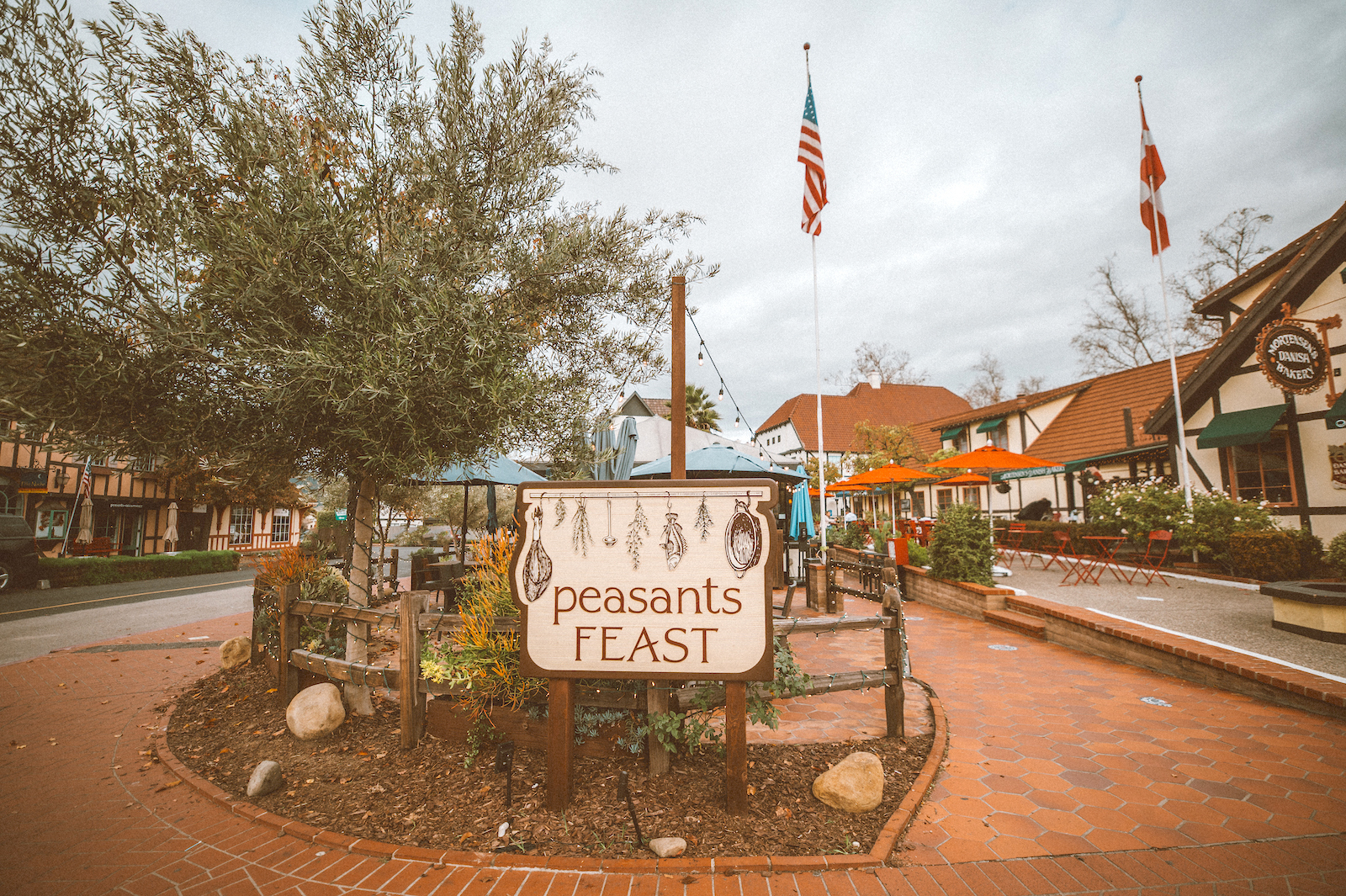 Open since March 2020, the Cherneys managed to grow their business despite the pandemic, and have even opened Peasants Deli, a more takeout-oriented concept across the street. Across both Feast and Deli, Michael—the culinary half of the couple— draws on his time in the formal brigade de cuisine system in France, tenure in the kitchens of L'Atelier de Joel Robuchon in Las Vegas and a stint on a sustainable organic farm in NorCal.
At Peasants Feast, the end result of all that is a simple, all-day menu that shines from start to finish with multi-dimensional flavor and local produce. To say the carnitas tacos at Peasants Feast could usurp the likes offered in L.A. feels a little blasphemous, but I'll say it anyway. Crispy, crackly and tender, and paired with a cone of iberico ham and caviar Michael graciously brought over from Peasants Deli, they reflect years of training, deeply cultivated relationships with farmers and ranchers and the sort of fine dining level precision pervasive among newer eateries in Solvang.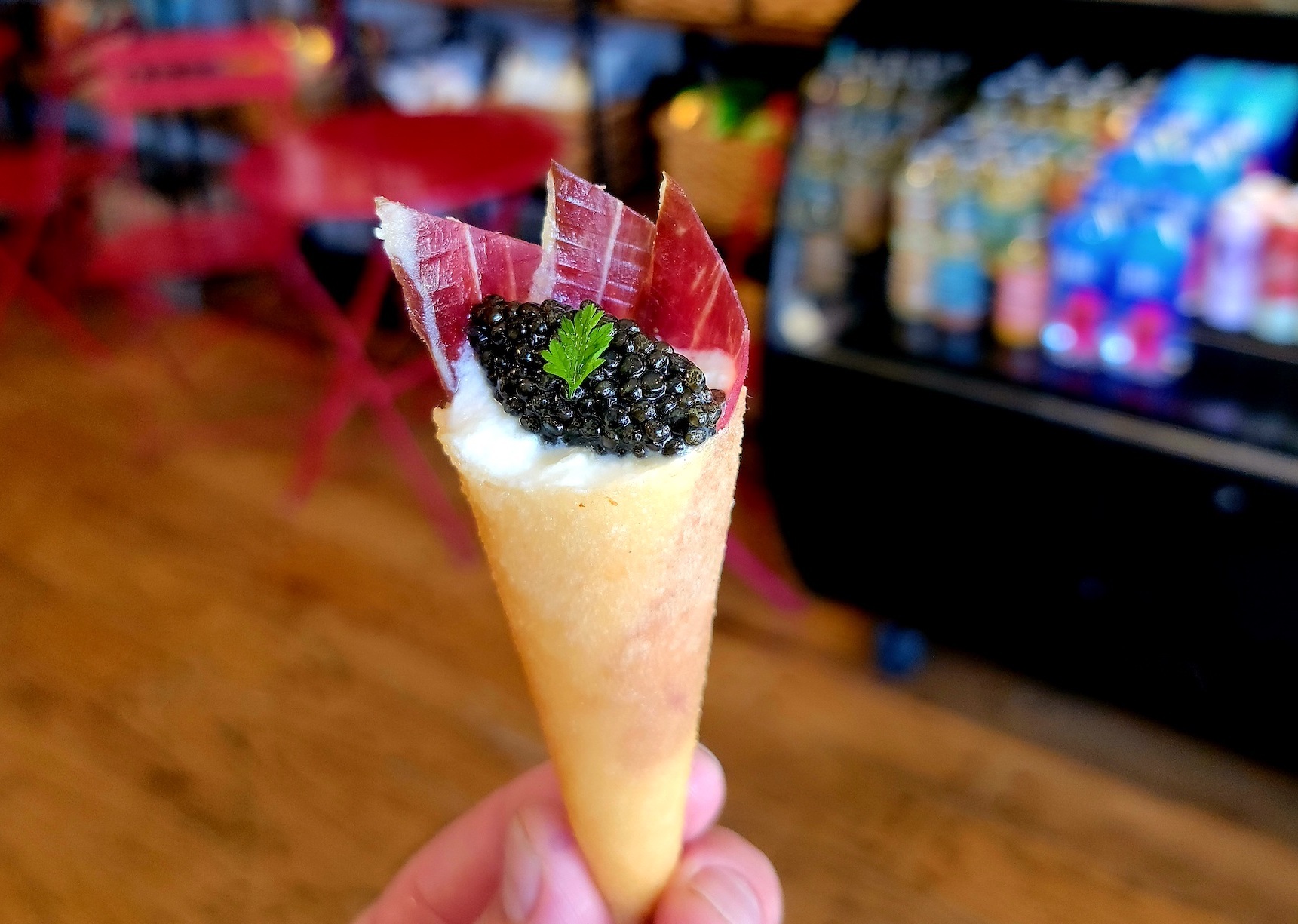 Rounding out my evening after an afternoon spent strolling through little shops in Solvang, wine tasting at Buttonwood Farm Winery and getting in a much needed postprandial nap, I headed to the Tavern at Zaca Creek for dinner. Located in Buellton, the less picturesque town 10 minutes away from Solvang, my visit to the Tavern was definitely the surprise hit of my weekend. Built in 1917 but restored in 2020, this roadside restaurant and bar caters to Santa Ynez residents and visitors alike with an old-meets-new menu of locally sourced meat and seafood. Unlike the original Tavern, the offerings lean away from traditional chophouse fare into seafood, lamb and farm-fresh vegetables, plus plenty of caviar.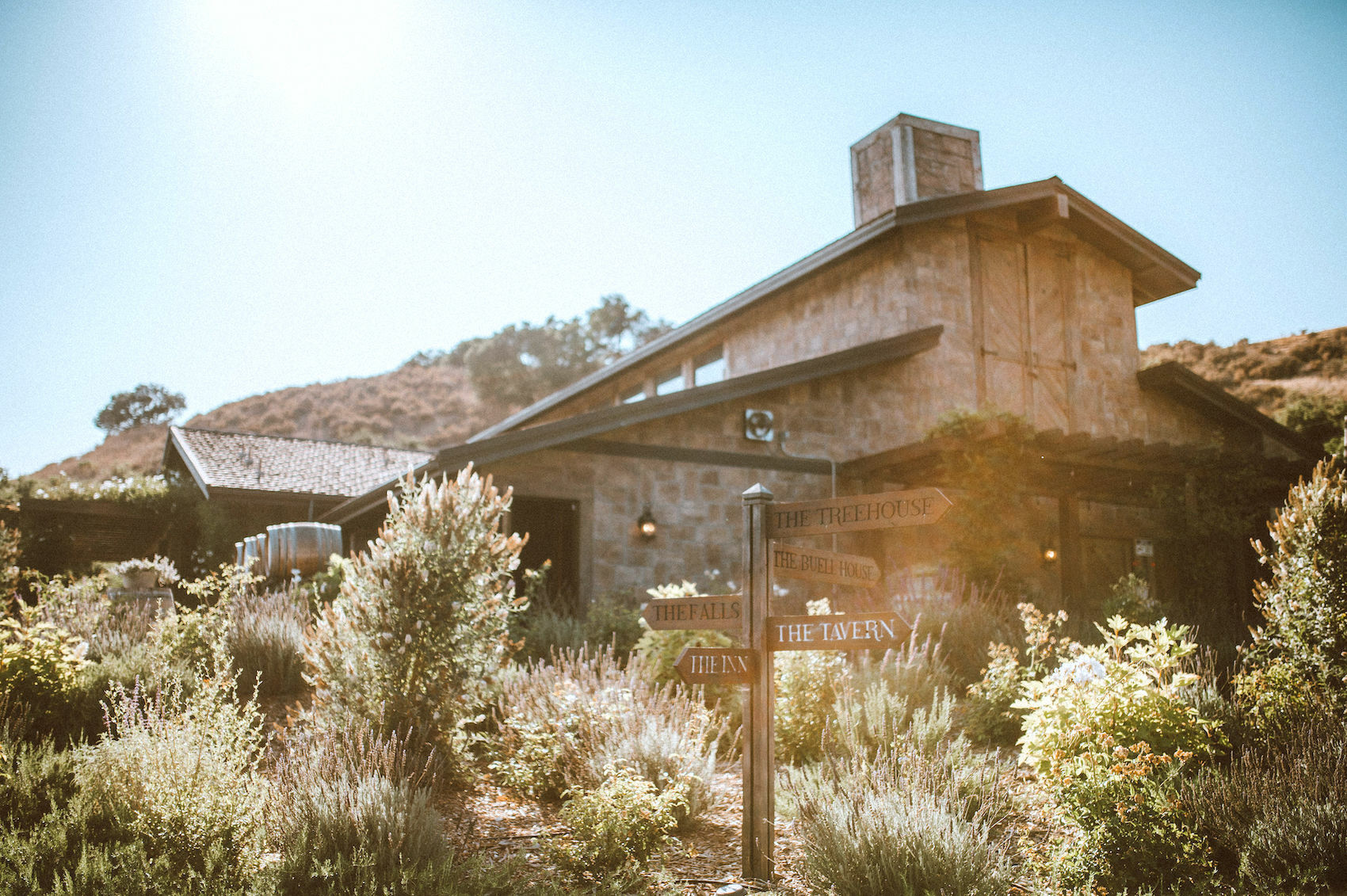 Despite having gorged on fish eggs at Bell's and Peasants Deli, Tavern's serious but unstuffy caviar offerings are what finally sold me on revisiting Solvang and the greater Santa Ynez Valley. The traditional service provided all the usual trimmings, but the surprisingly inexpensive caviar dip and fries offered for happy hour were even better. The dish hearkens back to a time when the saloons of the Old West served caviar as a bar bite to encourage alcohol consumption (seriously, look it up).
Served alongside crispy, thin-cut fries that almost resemble potato chips, the dip is creamy, salty and savory all at once—the ideal accompaniment for drinking. Even if you only have time for happy hour (4–5:30pm daily), they're worth making a quick stop at Tavern after an afternoon visiting wineries or driving around in the area.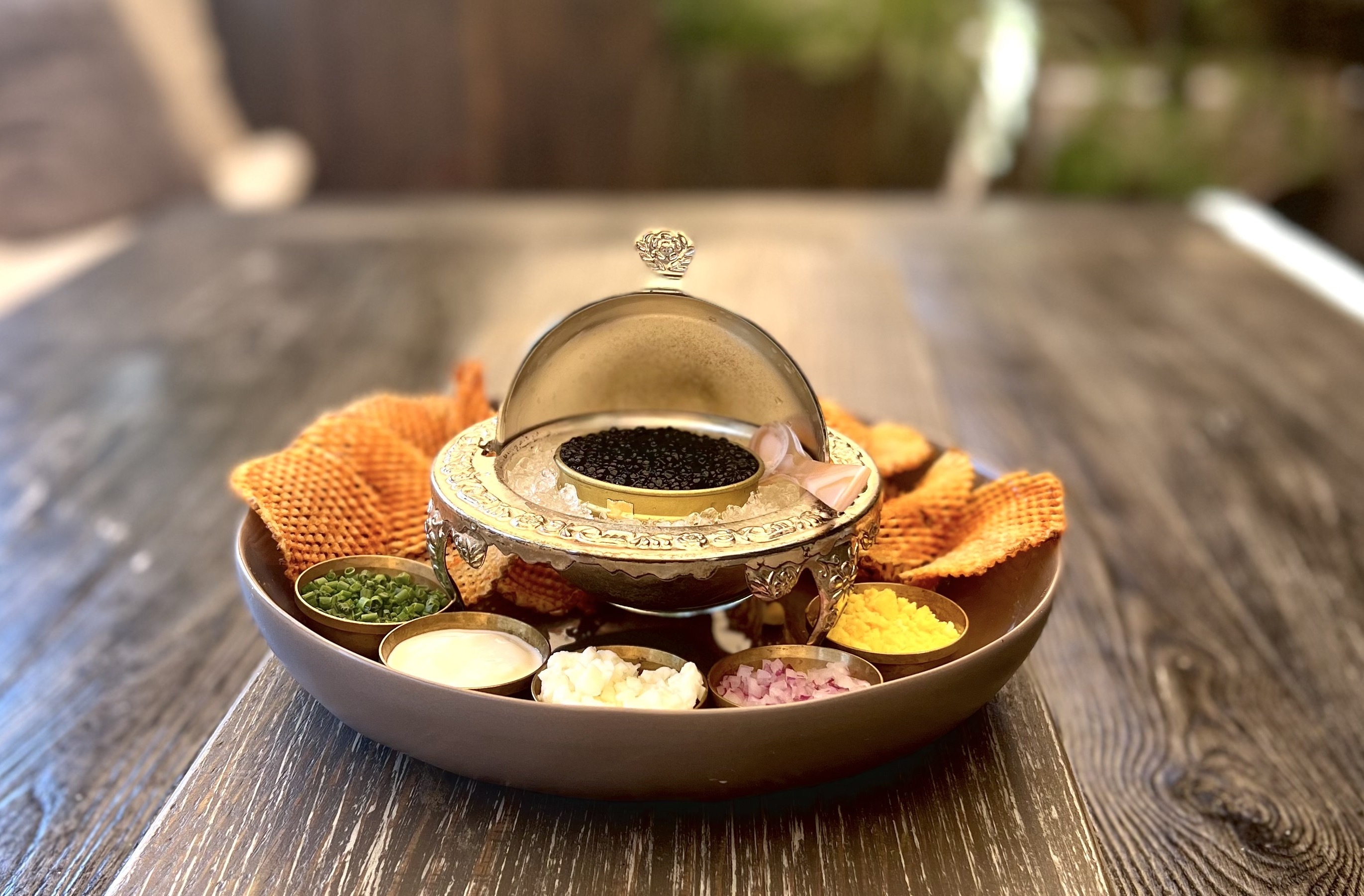 While the Solvang trip of five or ten years ago might have been a snooze for people who don't love wine or crowded, tourist-filled locales, my trip to the Danish-founded town and the surrounding areas reflected the area's increasing attractiveness as a culinary destination in its own right. The golden hills and acres of vineyards across the Santa Ynez Valley are beautiful, and the small town vibes are a welcome respite from the frenetic pace of urban life.
For a less affluent, younger traveler in particular, the Santa Ynez Valley is a great entry level getaway for food- and wine-centered travel. Unlike the extravagance of the Napa fine dining scene up north, there's plenty of excellent dining at a lower price point, as well as more upscale tasting menus that require research and advance planning. The ubiquity of fresh produce makes the region's restaurants stand out even compared to nearby Paso Robles, where sad grocery store spring mixes reign supreme. (Paso's Michelin-starred Six Test Kitchen is one notable exception.)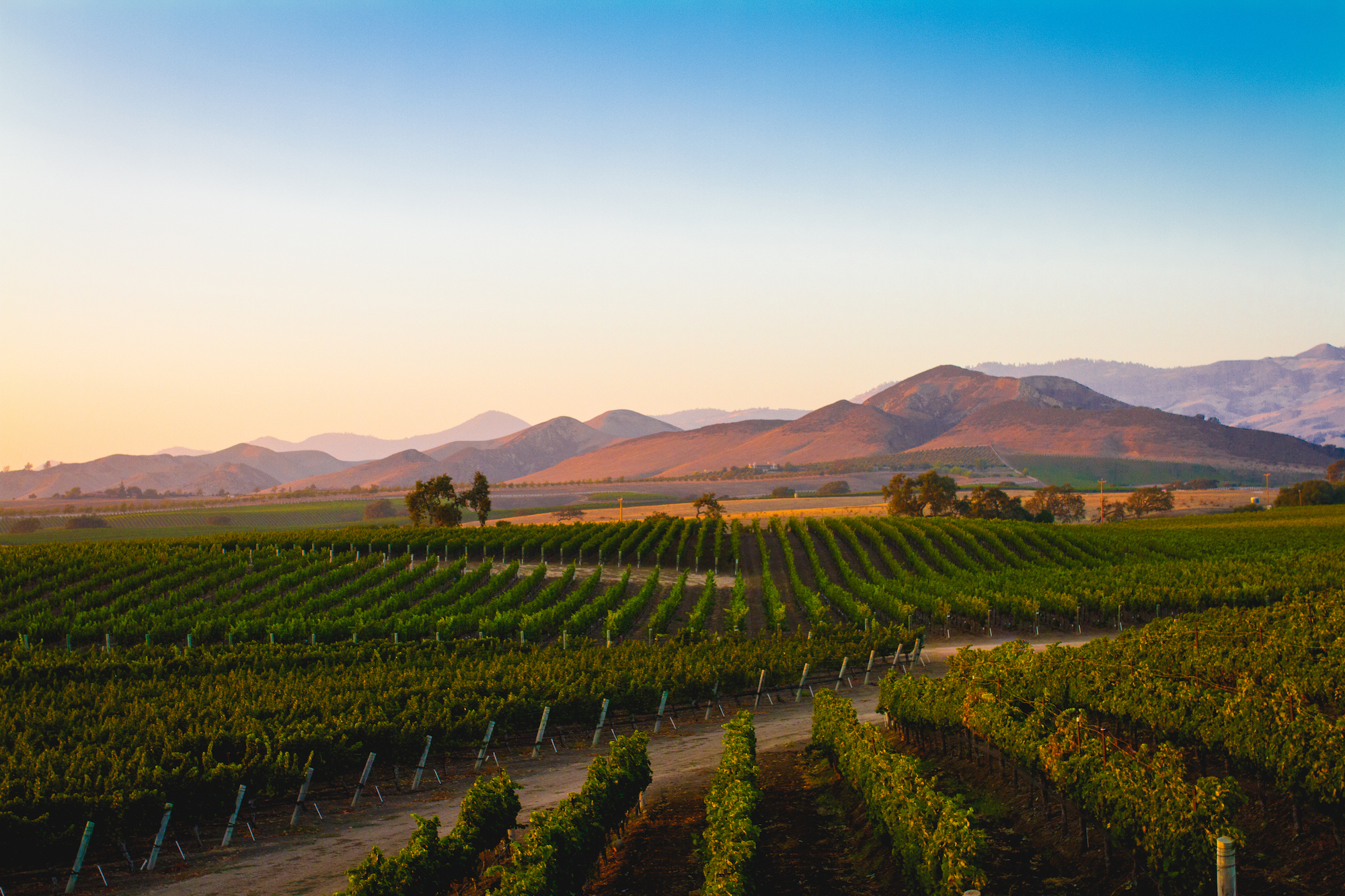 Other places I wish I'd had the time and appetite for in the area include Bar Le Côte, the Santa Ynez follow-up from the Bell's team; Bob's Well Bread in Los Alamos started by a former Sony exec; S.Y. Kitchen, an Italian-ish farmhouse in Santa Ynez; and the Hitching Post 2, a Santa Maria-style barbecue stalwart in Buellton that prominently featured in the 2004 indie flick Sideways—the wine region's increasingly outdated claim to fame.
My final meal the next morning at Solvang's Coast Range—co-owned by Lincoln Carson of Mes Amis in Hollywood—fit the bill for a laidback vacation brunch with mimosas, excellent biscuits and plenty of sunshine. As I got on the road back to Los Angeles, I knew I'd be back in Solvang on my own dime, maybe with a few more dining companions in tow.