A perfect day in Canterbury
Discover pootling punts, proper pubs, a colossal cathedral and more great things to do in Canterbury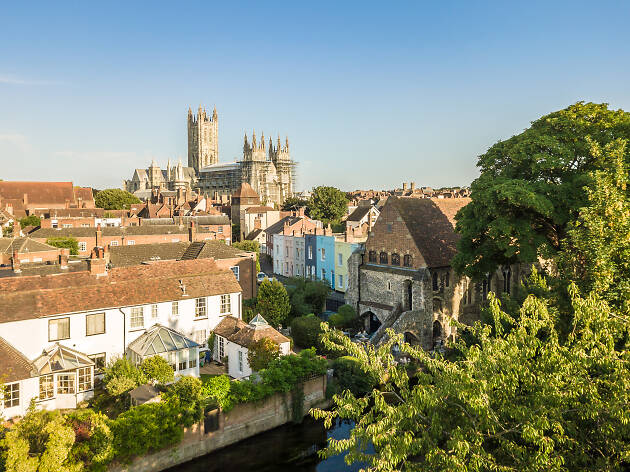 An hour from London by high-speed train, in a spot that's within striking distance of the coast, Canterbury's got daytrip written all over it. But the city was pulling in visitors way before history-hungry Londoners arrived. A place of pilgrimage since the Middle Ages, its phenomenal cathedral is where the martyr Archbishop Thomas Becket was murdered by Henry II's knights. Then Geoffrey Chaucer shunted it further into the spotlight with 'The Canterbury Tales', whose characters were en route to Saint Thomas's shrine. These days, an altogether less pious pilgrimage includes river punts, antiques shops and half-timbered pubs – but it always starts with that epic cathedral.
RECOMMENDED: Visit nearby Whitstable, Margate and Sandwich
A perfect day in Canterbury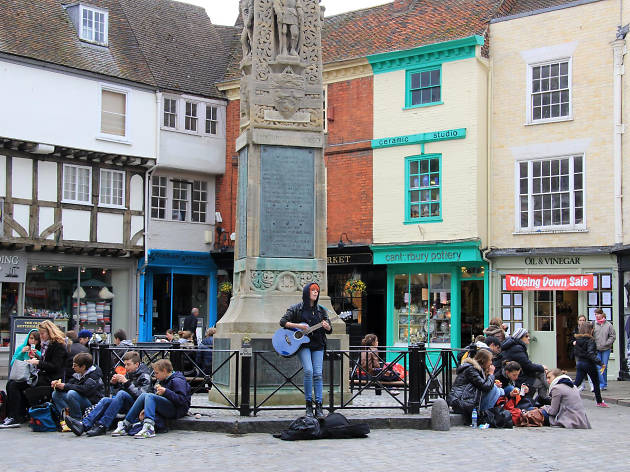 karen_roe/Flickr
Start walking: Canterbury is made for sensible shoes. If you arrive at Canterbury East station, you'll walk along part of the Roman city walls on the way into the city centre. Then delve into the tangle of medieval streets, stopping off at interactive tour The Canterbury Tales to hear Chaucer's stories brought to life.
Mark Dutton
Part restaurant, part farmers' market and part food hall, The Goods Shed is a foodie's heaven right next to Canterbury West train station, so you can tuck in to delicately plated seasonal fare with a side order of railway views. Later, take afternoon tea with saucer-sized scones at Tiny Tim's Tearoom.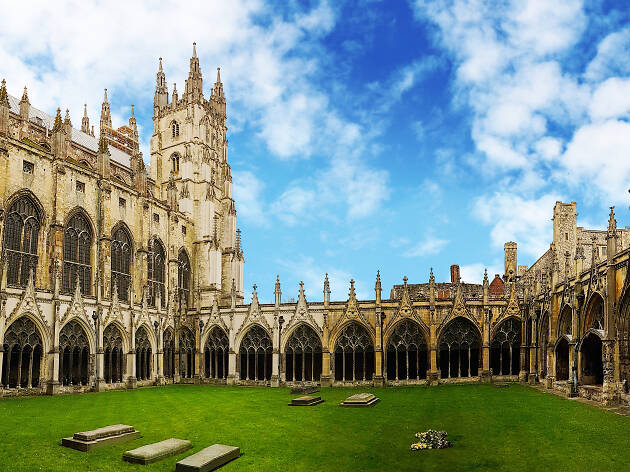 If it's sunny, take a pit stop at The Old Buttermarket – both the name of the pub and the busy square it spills on to. Right by the Christchurch gate of the cathedral, it's primed for people-watching. For something cosier, stoop under the beams of the fourteenth-century Parrot pub, which claims it's Canterbury's oldest.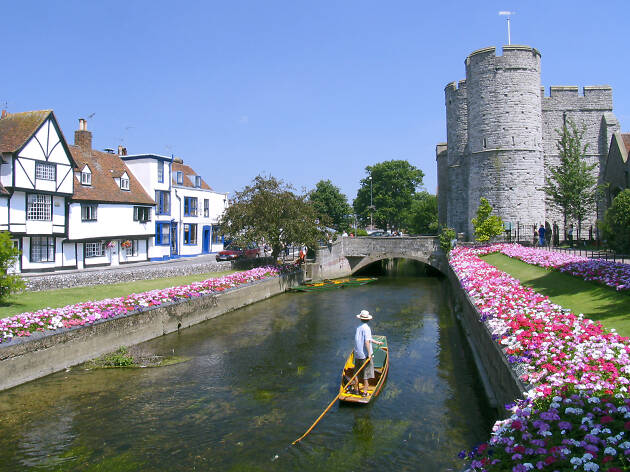 The River Stour loops its way lazily around one side of the city and is home to a fleet of gently bobbing wooden punts. Pre-book a trip with Canterbury Historic River Tours from the city centre, or just join the queue in Westgate Gardens and set sail with Westgate Punts.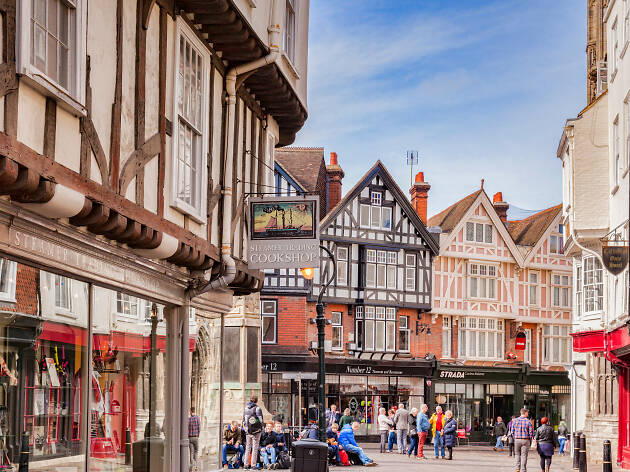 Travellight / shutterstock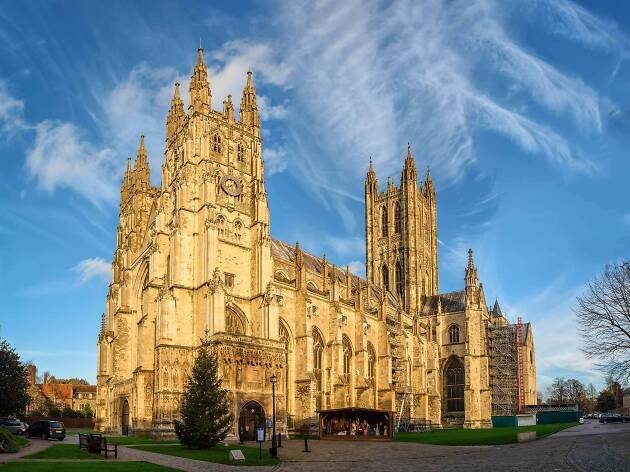 Photograph: Valery-Egorov/Shutterstock.com
Visit Canterbury Cathedral – the city's pièce de résistance is a must- do. Its huge towers photo-bomb every street scene, but you can only really grasp the magnitude of the place once you get inside.Time your visit for evensong or a Sunday service – when the choir is in full swing – for the full effect.
And if you stay the night, wake up here
If it's a total escape you're after, you won't get much further from reality than a whimsical stay at Kent Cottage Holidays. Inspired by childhood fairytales, these handbuilt lodges are just a 15-minute drive from Canterbury, but they look like they're straight out of a Disney flick. Each suite has its own unique charm. You could go full Snow White in the Secret Garden, a glass-walled forest-themed bedroom complete with an alfresco hot tub and fire pit. Our fave, though, is the Enchanted Faraway Tree, where you can live your best Enid Blyton life in a kooky treetop lodge. There's a glass-domed ceiling over a luxurious bed where you can fall asleep under the stars. Blean, Canterbury. From £230 a night. Lucy Lovell
Hanging around in Kent?
Dubbed the "garden of England" and home to numerous farms, breweries and fishing towns (not to mention all that exceptional greenery across the South Downs and beyond) it's not hard to figure out why the best things to do in Kent are considered some of the most exciting across the country.