London's best historic pubs
There are countless age-old inns in the capital, but which of London's historic pubs have a real story to tell?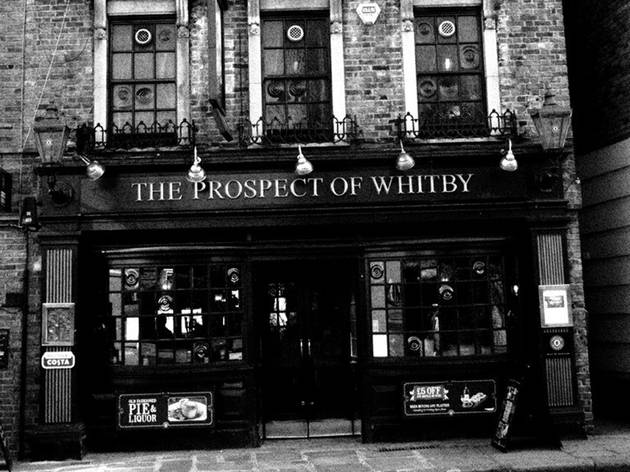 One of the best ways to learn about London's rich history is by sinking a pint in the pub. No joke. These historic London pubs have been around for yonks and offer up the tell-tale signs of the celebrity, scandal and maybe even murder that took place in the capital many moons ago. Some of these ancient inns have been licensed since the 1600s and many date back even further (and you can bet a lot of them claim to be London's oldest pub). So grab a spot at the bar and ask for the skinny from the staff on these pubs with a long old backstory.
Find more historic inns by the river
If you're looking for inner-city supping with a countryside feel, sometimes London's best rooftop bars or best beer gardens simply won't cut it. Get yourself a spot by the river with our guide to London's finest riverside pubs. As well as the very best Thames-side drinking spots, we also guide you through some first rate canalside pubs and bars fit for any sunny day of drinking in the capital.
Read more
Sponsored listing
Bars and pubs
Recommended
214 Bermondsey
By Euan Ferguson Azealia Banks' song may be called '212', not '214', and she may be talking about the borough of Manhattan, not the borough of Southwark. But the strident rap-talker would definitely be down with this new basement cocktail bar – especially if she likes gin. 214 Bermondsey is dedicated to the spirit that sent London staggering into the gutter during the eighteenth century. Gin's image as a ruiner of mothers, a rotter of guts and a corrupter of the poor is no more; it has also survived its time as the drink of choice for the reposing colonialist. It's now the city's coolest spirit, with young gin-loving hipsters ('ginsters'?) setting up their own boutique distilleries by the barrel-load. So, what can you try here? If it's gin, it's in. The back bar holds more than 100 bottles of the stuff: some of it comes from 'just up the road' in SE1 (Jensen), some from California (Junípero). Lesser-seen varieties include Dutch genevers, the Scottish Caorunn, and The Spectator, distilled for readers of the same magazine. All come with clever tasting notes and details of the botanicals involved. The list of gin cocktails is impressive too. If you're not sure where to start, there's an easy entry point for the hesitant – four 'gin flights' each offer three distinctive spirits mixed with tonic. In a neat touch, drinkers are encouraged to identify each themselves from the notes before tearing open an envelope. The biggest talking point, however, is perhaps the own-made tonic,
Venue says: "Gin o'clock Tue to Sat, 5-6pm. Selected double G&T's £5, cocktails £6.50 and Sunday Social – a weekly changing menu at special prices."