Heads up! We're working hard to be accurate – but these are unusual times, so please always check before heading out.
The 10 best shops in Cape Town
In the market for stylish clothes, leather goods or jewelry? Find all that and more in these top shops in Cape Town.
Looking for things to do in Cape Town that are both quintessential and totally unique? Take a break from the museums and beaches and check out the city's diverse array of shops. Few cities offer such a stylish and accessible fusion of African and Western aesthetics as Cape Town does - be it in the form of fabrics, leather and other materials, gems and precious stones or a gentle nod to a local culture. Cape Town houses the international big brands and convenient malls where you can indulge in hours of browsing and shopping under one roof, but for a more immersive experience, the standalone boutiques will get you to experience some of the most iconic neighborhoods and streets – like Long, Bree and Kloof.
Best shops in Cape Town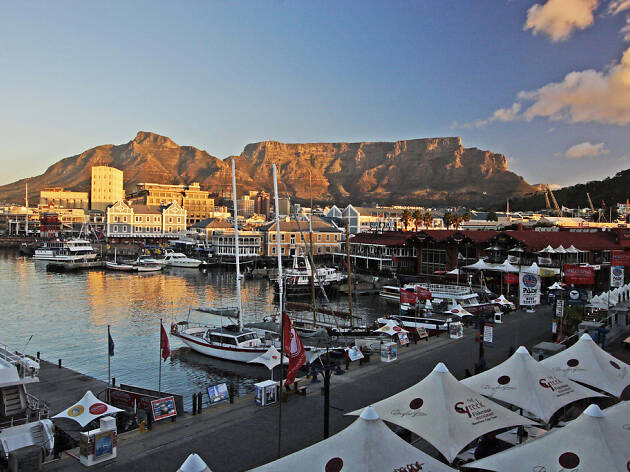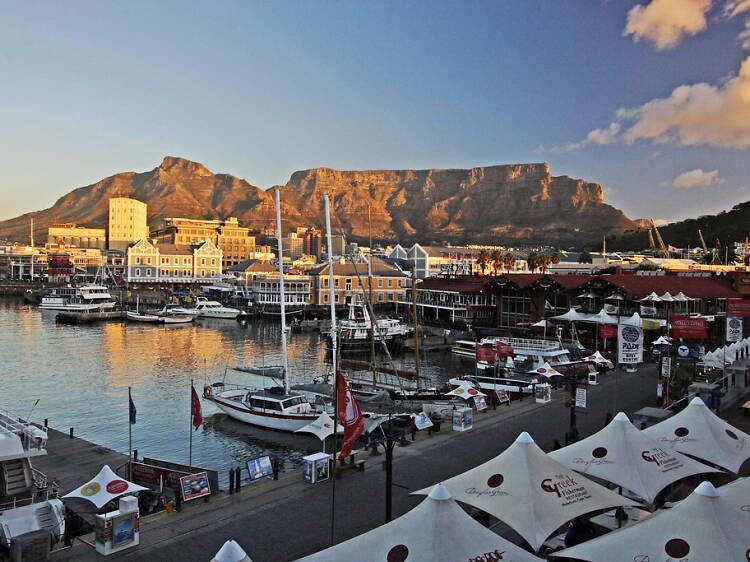 Photograph: Courtesy CC/Flickr/South African Tourism
What is it? South Africa's most visited site, the V&A Waterfront combines a beautifully designed mall broken up into five segments, a working harbor against the backdrop of Table Mountain and a host of hotels, historical monuments and fun family-friendly activities. Sure, some call it a mall, but it's an all-in-one destination loved by locals and visitors. Open daily.
Why go? Shop till you drop at local chains like Truworths and upmarket Woolworths (different to British version) and follow it up with a pleasure cruise from the harbor after lunching on freshly-trawled kingklip or prawns at Harbour House or sushi at Willoughby & Co. Or book a helicopter trip, shop the labels on "Millionaire's Mile" inside the main building, visit The Watershed design market, or the food market, the museums or the statues of local Nobel Peace Prize winners. Other notable activities include the aquarium and the Cape Wheel for 360-degree views of the city.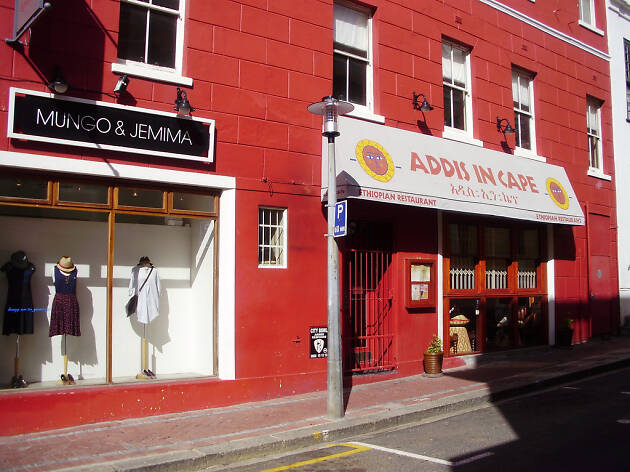 Photograph: Courtesy CC/Flickr/Julian Knutzen
What is it? Opened in 2008, the flagship Long Street store (there are two others), founded by two local designers as a showcase for South African design offers relaxed, feminine cuts that are polished and very affordable. Open Monday to Saturday.
Why go? Find the best, hand-picked items from GOOD, Coppelia and hit accessory brand Pichulik known for its bold and vibrant African aesthetic. It's hard to resist the dresses, tops and skirts. While in Long Street, pop across to Clarke's bookstore for its collector's and contemporary Africana books and slip into the tiny tea garden at Lady Bonin for a break.
Photograph: Courtesy TripAdvisor
What is it? A luxury design house that focuses on fine clothes and exotic but "ethical" leathers (such as ostrich and python) for its bespoke handbags, Kat van Duinen was established in 2010. Visit the more pared-down of their two outlets at the Old Biscuit Mill, Woodstock. Open Monday to Saturday.
Why go? The attention to detail and commitment to using only ethically sourced materials and compensating laborers and artisans fairly to produce van Duinen's designs, is admirable. It's one of the few places to get a sublime ostrich-skin bag, clutch or tote and trust that every step of the process has taken the environment and people involved into account.
Photograph: Courtesy BUREAUX Homes + Lifestyle
What is it? This is the OG of South African haute couture with local and international accolades to prove it. The store in Bree Street stocks runway-inspired approachable designs for work, fun and special occasions. Open Monday to Saturday; custom designs by appointment only.
Why go? While KLûK CGDT is known for its bespoke, tailor-made gowns, the ready-to-wear racks utilizing excellent materials and craftsmanship, make it a must-stop for fashionistas, with great seasonal sales.
Photograph: Courtesy Afraid of Mice/Grant Grobbelaar
What is it? A lovingly curated store in buzzy Long Street (known for its clubs and nightlife) of big-brand vintage and collectable items are rather fair prices. The idea, the owners say, is that you can browse the small stores full of items you wish "your mother kept for you." Open Monday to Saturday.
Why go? Afraid of Mice isn't stuffy, dusty nor unattainable. You can, if lucky, expect to find stellar-quality items from Salvatorre Ferragamo, Diane von Furstenberg, Oscar de la Renta, Mulberry, Nina Ricci or Prada, amongst others.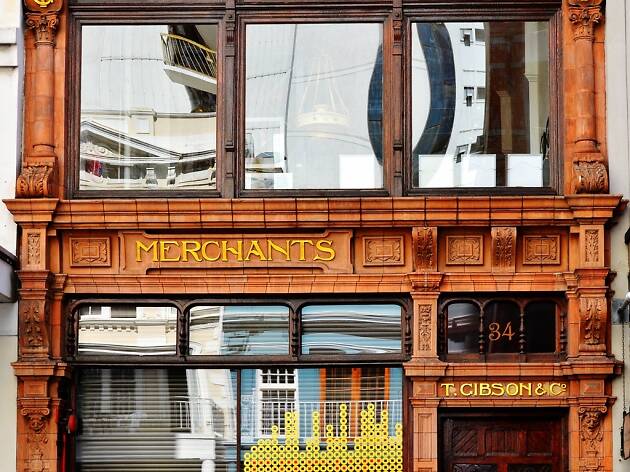 Photograph: Courtesy CC/Wikimedia Commons/Ossewa
What is it? An ode to the best of the continent, Merchants on Long opened in 2010 in a historic building on Long Street as a showcase of pan-African design from clothing to shoes and home ware. Open Monday to Saturday.
Why go? Said to be the first concept store to showcase the breath of African fashion and design under one roof (from Cape Town-based Akina, to Ethiopian Lemlem and Kenya-based Zuri), here you can find exquisite items such as Zulu-inspired sandals, distinctive MaXhosa knits by Laduma and gorgeous woven baskets that are made to exacting standards by craftsmen, artisans and fashion designers.
Photograph: Matthew Melville
What is it? Dedicated to cruise and safari clothing for women, visit the Cape Quarter store in Greenpoint to stock up on classy shirts, tanks, trousers and hats that will take you from ocean to bush looking refreshed and like a mod-day Karen Blixen on vacation. Open daily.
Why go? High quality cotton and linen items that don't just look smart, but are essential for your cruise or safari adventures – the fabric protects against the sun and mosquitos. The versatile items in muted shades like beige, grey, pale green and white drape loosely and appeal to women of all ages.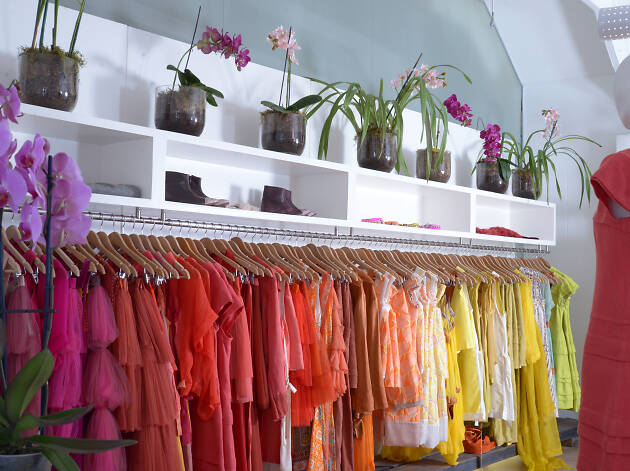 Courtesy Stefania Morland/Kris Rossouw
What is it? Fun high-end fashion by a designer that has stood the test of time, the Kloof Street store is discrete and in line with Stefania Morland's ethos of creating beautiful, expertly constructed clothing without being loud or outlandish. Open during certain hours Monday to Saturday and bridal-wear by appointment
Why go? While the ready-to-wear items attract the fashion-savvy, Stefania Morland is known for her custom-made, elegant and customary wedding dresses, tuxedos and bridal-party outfits. If you're looking for bespoke design, the South African prices may also entice you to host a destination wedding.
Photograph: Courtesy Mememe
What is it? Sculptor and designer Doreen Southwood established this Long Street indie fashion store in 2001(there's a Johannesburg branch too). The pieces suit a younger crowd – think fresh, flirty with a touch of olds-school. Open Monday to Saturday.
Why go? MeMeMe stocks a range of South African designers and amongst the latest fashion skirts, tops and dresses, you'll find Diomonde's pretty leather shoes and handbags by Trip. While on the vibey Long Street trip, this is one shop you shouldn't miss, especially if traveling with teens and twenty-somethings.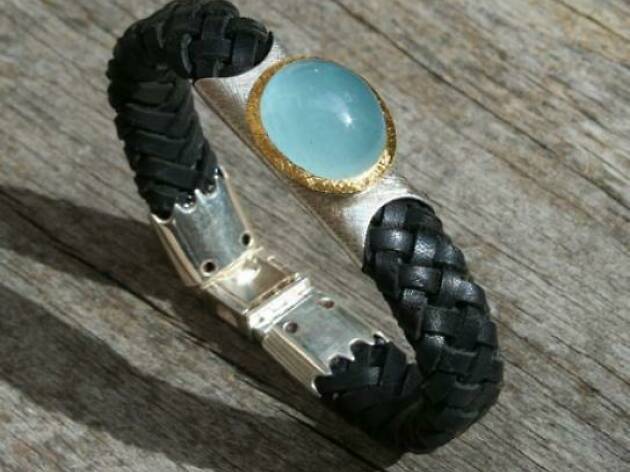 Photograph: Courtesy TripAdvisor
What is it? A unique jeweler based in the adorable fishing village of Kalk Bay, with an outlet in Franschhoek in the winelands, the jewelry at Anpa takes on an organic, hand-finished look that highlights the precious metals and gems used. Open daily.
Why go? If you're looking for a collectible that will outlast anything in your closet and packs light, Anpa is known for its sculptural statement pieces that use gold, silver, black diamonds (no blood diamonds!), tanzanite, African emerald and myriad precious stones. The designs echo Africa and they also create great-value custom jewelry on fairly short notice too – visit the Kalk Bay store for a consultation.
More souvenir opportunities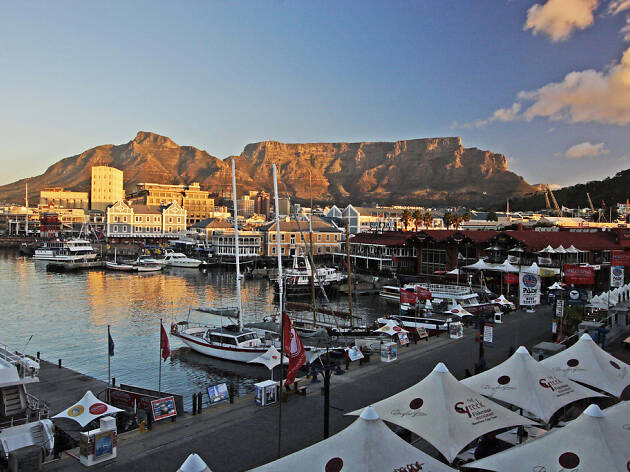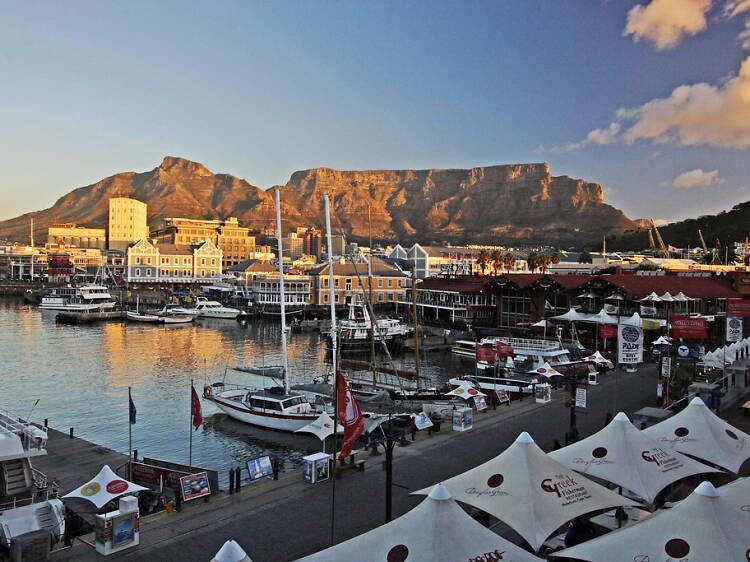 Photograph: Courtesy CC/Flickr/South African Tourism
Once you've taken in the vistas from the heights of Table Mountain, dipped your toes in the icy Atlantic and made heart-eyes at the penguins, it's time to mingle with the locals at one of Cape Town's numerous markets across the breath of the city.