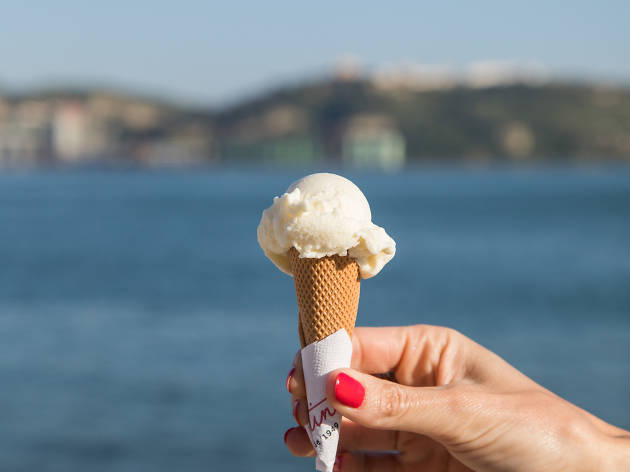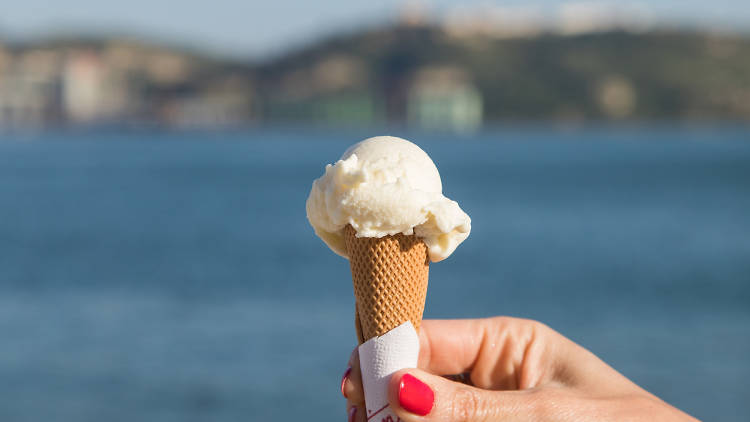 Three sweet treats to try in Cascais
There's more than just fish in Cascais. Discover these three sweet treats that are sure to make your day
"Cascaenses" have been conquering the hearts of their visitors through their food. And we don't just mean the hottest tables in town, but also some of the incredible and mouth-watering desserts you can have while you are there. Moreover, Cascais is home to the most famous ice-cream shop in Portugal that has now spread out to Lisbon and even Porto. If you are craving some sugar, or are just in the mood for some dessert, look no further.
Recommended: The best restaurants in Cascais
Three sweet treats to try in Cascais
You will remember the name forever after your first lick of this ice cream. Some say this is Portugal's finest ice cream parlour and, well, they may be right. Born in Tamariz beach, Estoril, in 1949, it was created by Attilio Santini, an Italian who moved to Portugal and brought his legacy with him - his family had been part of the Italian ice cream business since the 19th century. From Tamariz beach he moved to Valbom Avenue, right in the centre of Cascais, earning legions of fans that came from all over the country to try his ice cream, and then had to wait six months for the store to reopen - until the mid- aughts, Santini operated on a seasonal schedule. In 2009, the brand was partly acquired by local businessmen, who undertook an expansion, adding both stores and flavours, but always maintaining quality. Santini now has two locations in Cascais, one in São João do Estoril, one in Carcavelos, three in Lisbon and one in Porto. And they are now open all year long (a decision the Portuguese greeted with a big "hurrah"). The fruit flavours are the brand's calling card, with strawberry a top seller year upon year, but in truth any flavour is a sure bet. Santini uses Portuguese fruit except for tropical flavours, and their cones are home-made from a wafer recipe inherited from Attilio. Flavours on the menu change every day. Santini has more than 200 recipes, all of them jealously guarded secrets, revealed only to their ice cream- making experts.
These are small, dry balls whose name ("sands") comes from the culinary term for mixing flour and fat very carefully, with the tips of your fingers alone, to make it look like sand - and, actually, if you crush a bag of these, the end result will look like a child's bucket of sand. It is hard to determine where they come from, but it is believed "areias" have been around since the 19th century; some recipes trace back to the 1930s. The most important thing is that they are still around in some parts of town, namely at Bijou de Cascais, (Rua do Regimento 19 da Infantaria, 55), a classic quality pastry store, almost 90 years old.
At Bijou you may also come upon another traditional local pastry, the Cascais Nozes ("nuts"). Rather unlike the "areias", these are damper cakes, but they are also sold by the unit. The story goes that they were created at the Our Lady of Mercy Convent, built in the 16th century (where now stands the Cascais Cultural Centre). The convent made many pastries out of sugar and egg yolks - the whites were used for ironing the nuns' habits. "Nozes" are covered in crunchy glazed sugar, with half a nut on top.
Best selling Time Out Offers