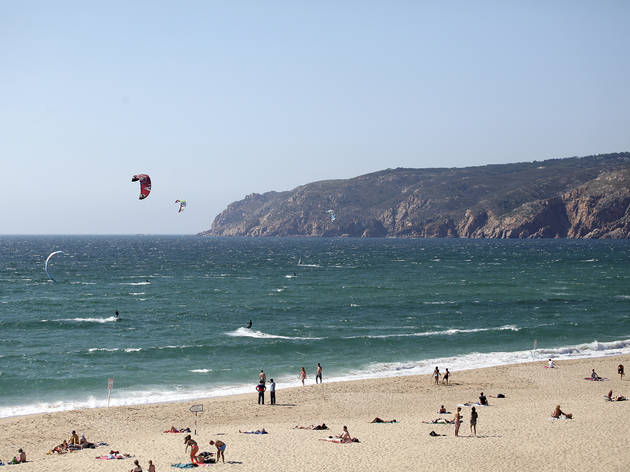 The best water activities in Cascais
Surfing and kitesurfing, boat rides and sailing lessons, here are the 10 best water activities to do in Cascais
In a land bathed by the Atlantic Ocean, where even in the winter it feels good to dip your feet in the water, there is no shortage of water activities for the most adventurous. Surfing and kitesurfing, boat rides or sailling lessons, here are 10 ideas to navigate the waters in Cascais.
Recommended: 30 reasons to fall in love in Cascais
The best water activities in Cascais
Have fun in Cascais
Let's be honest here. There is nothing better than being able to head out town without breaking bank. So don't worry too much about setting budgets yet, there are many ways of exploring the city without spending one euro. It seems that the best things in life actually do come free - in Cascais at least they do. Whether it be going to museums or enjoying beautiful landscapes. There is a bit for everyone.
Firstly, congratulations for choosing to explore such a heavenly destination. Welcome! Prepare to discover a historic town where once kings and aristocrats lived, and which is now the home of people who like to live well and unhurriedly. Before learning what will make you fall in love with Cascais, a warning - you may end up feeling like cancelling your return flight.
Cascais is the perfect gateway from the chaos of the city. It is not too far, and has beautiful landscapes. The further you move way from the city the more nature you see. And if your thing is to lay all day under the sun Cascais got you covered. If you want to relax over a nice cup of coffee or sitting at the table at a great restaurant, Cascais is the place to be. If you are more into art, on the other hand, Cascais a whole neighbourhood dedicated to it. If you are looking into something a bit more adventurous, then you've also come to the right place. Either way, there is plenty to do in just 48 hours in Cascais.
Best selling Time Out Offers