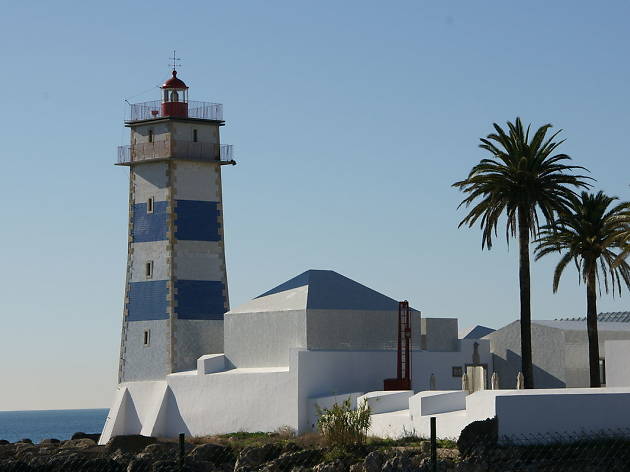 A quick history of Cascais
A brief look back to the history and some insightful answers of how the Cascais daily-life has been developed.
Cascais has a way to conquer it's visitors. Either for all the amazing things to do, the incredible food, with delicious fish restaurants and seats where you can soak up the sun, free attractions or it's beautiful beaches. If, like us, you've fallen in love with this town, get to know it better with a quick look at it's history.
Recommended: Things to do in Cascais
A quick history of Cascais
Cascais, Cascais. I like that "s" sound. Where does the word come from?
It is not known for sure, but supposedly it derives from the noun "cascal", which would refer to piles of shells and limy remains of crustaceans around a small fishing village, from where the whole municipality got its name.
Fishing? Yes, I hear there is a lot of that in Cascais.
There was, is and always will be. Human presence in Cascais goes very far back, all the way to the times of the Romans, who built here a centre for processing fish. In 1364, King D. Pedro I signed a letter separating Cascais from Sintra, elevating the formerto an autonomous town. By then, the town's economic importance for Lisbon was already clear: Cascais guaranteed part of the fish and agricultural supply; in the following decades, fishing became the town's main source of revenue.
And was it peaceful for all these centuries?
We wish. Cascais had an important strategic position in defending against attacks from the sea. Thus several forts were built along the coast.They were however not enough and, in 1580, the Spanish army disembarked in town with a view to conquer Lisbon. Thus began the Spanish rule of Portugal, which lasted until 1640.
Right. After 1640, the São Jorge de Oitavos and Santa Marta forts were built, and so was the iconic Cascais Citadel, all of them still extant. Then came the 1755 earthquake, Cascais was razed to the ground, and almost everything had to be rebuilt.Until the late 1900s, Cascais lived the quiet live of a fishing town with a strong connection to agriculture. That's when something remarkable happened.
What, what? Come on, I'm dying to know!
In 1870, King D. Luís picked Cascais for his holiday vacation, transforming the Citadel governor's residence into a royal palace, where henceforth the court would be installed. Around the same time, hydrotherapy entered the Portuguese culture, and Cascais earned a place in the sun thanks to Estoril's springs - which later became the Estoril Tourism Resort.
I was enjoying that bit about the king. Please tell me more.
Well, when kings and queens come along, so does the court. Along with the court came the construction of several bungalows, palaces, mansions, theatres and hotels. Cascais became known as the Court Town. And since summertime was already equated with leisure, this is where new sports were introduced in Portugal - sports such as sailing, canoeing, swimming, tennis and football. King D. Carlos, who succeeded his father D. Luís, also loved Cascais, made a point to continue making his summer vacation there, and established, for instance, the nation's first marine biology lab there.
Wow. And all of this in Cascais alone?
No. As Cascais grew, its beach a playground for aristocrats, the neighbouring localities prospered, mostly as beach resorts. Monte Estoril became a resort for high finance types while Estoril, through local investment, became a popular resort, and earned a casino and hotels.The area grew in importance to the point that, in 1930, the end station of the famed Sud Express, the railway line starting in Paris, was Estoril.
A lot of people must have taken that train...
Yes, the period between the 1930s and the 1950s has been considered Estoril's golden age. In the late 1930s, refugees came from all over Europe, mostly from German-occupied nations. Kings in exile, former members of government, writers, bankers. Estoril became a stage for spies, for double agents; because Portugal was neutral during World War II, it was an information exchange nexus.
And then the war was over...
And many people returned to their countries. But conflicts in Europe brought another wave of refugees that continued to elevate the so-called Sun Coast's profile: exiled royal families. King Carol of Romania, King Umberto II of Italy, the Counts of Paris or the Counts of Barcelona are a few of them.They came because Cascais has always been a great place to live in.
Has been? It's not anymore?
Oh yes it is. And nowadays it is not just for aristocrats, it's for anyone seeking a quiet, relaxed life, with plenty of sports and close to the sea. You have in your hands a magazine to discover the best the town has to offer.
Great things to do in Cascais
Let's be honest here. There is nothing better than being able to head out town without breaking bank. So don't worry too much about setting budgets yet, there are many ways of exploring the city without spending one euro. It seems that the best things in life actually do come free - in Cascais at least they do. Whether it be going to museums or enjoying beautiful landscapes. There is a bit for everyone. Recommended: The best way to spend 48 hours in Cascais
Cascais is the perfect gateway from the chaos of the city. It is not too far, and has beautiful landscapes. The further you move way from the city the more nature you see. And if your thing is to lay all day under the sun Cascais got you covered. If you want to relax over a nice cup of coffee or sitting at the table at a great restaurant, Cascais is the place to be. If you are more into art, on the other hand, Cascais a whole neighbourhood dedicated to it. If you are looking into something a bit more adventurous, then you've also come to the right place. Either way, there is plenty to do in just 48 hours in Cascais. Recommended: The best shops in Cascais
Restaurants with signature dishes, some world cuisine and fish, lots and lots of fish. Regardless of what you're in the mood for, one of these tables will surely have you sorted. It wasn't an easy task to narrow down a list of our top 15 restaurants. Cascais has a great number of dining spots, but we promise you will not be disappointed by any of these. That's a Time Out guarantee. In no particular order, here are the best restaurants in Cascais well worth every cent. Recommended: The 149 best Lisbon restaurants