Bill Buchman, CSO Bassoon | Interview
Chicago Symphony Orchestra's assistant principal bassoonist explains why he gave up science, why he might get into bread.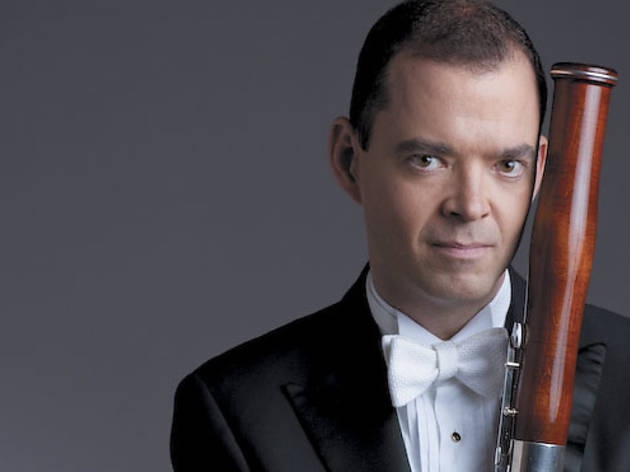 This week we chat with Bill Buchman, 45-year-old assistant principal bassoon for the Chicago Symphony Orchestra.
Why did you pick up the bassoon?
As a child I played clarinet and one summer went to music camp in Interlochen, Michigan. I saw a fingering chart for the bassoon hanging on a classroom wall. Bassoon fingerings are very complicated—there are nine keys for the left-hand thumb alone—and the complexity of the chart appealed to my scientific mind.
You got a physics degree from Brown before heading to Yale to study bassoon. Why the switch?
Coming out of high school, I had a sister who was going off to music school at the same time. She and I had been very competitive. I felt like music should be her thing. I envisioned a career as a scientist with a music hobby on the side, working in a lab and playing in a community orchestra. But by the time I reached my third year of college, I realized that I was not only better at music than at science, but that I liked it more.
What would you be doing if not working as a musician?
I fantasize about quitting my job as a bassoonist and working in a bakery instead. But I do have a mortgage to pay. I'm fascinated, though, by the artisanal styles of breads, the crusty European ones that were pooh-poohed in the last century in favor of Wonder Bread. I have about every bread cookbook there is.
Do you have any pre-performance superstitions or rituals?
I'm about the laziest member of the orchestra when it comes to warming up. My preconcert ritual involves soaking my reed.
It seems people have misconceptions about the bassoon. It does bear the brunt of some jokes.
It's hard to be a bassoonist and not have a sense of humor. Though not impossible, I've learned. Most people have no idea what a bassoon is. Many of the rest call it an oboe. There aren't bassoon jokes the way there are viola jokes, however.
Give us your best viola joke.
How can you tell when a violist is sitting on a level surface? The drool comes out of both sides of his mouth.