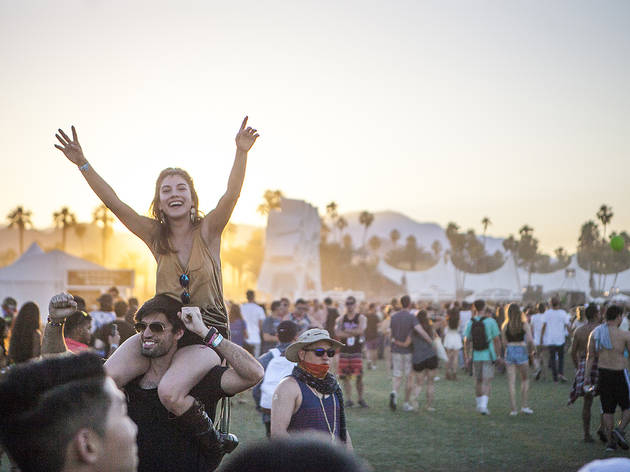 Your guide to best music festivals in the U.S.
Get sweaty (and muddy) at the biggest, best music festivals in the USA
No matter your particular musical poison there is a music festival somewhere in America for you. Love reunited punk band? You're spending a fall weekend in Chicago. Jazz fiend? It's NOLA in spring. Into the big-name acts behind some of the best new songs out right now—and the mega crowds go along with it? Then get set to get sweaty in Coachella. Or Lolla. Or Governors Ball. Or many, many others. (And make a vacation of it—getting to some of these venues can be some of the best road trips you'll take.) As the number of festivals on offer expands, so too do their lists of offerings. It's no longer enough to have Kanye headline—festivalgoers now expect top comedy, food and craft beer with their big-name headliners. Here are the festivals that are killing it on all fronts right now: the best music festivals in the U.S. in chronological order.
Best U.S. Music Festivals
See the best music festivals across America