CSO piano tuner Jim Houston | Interview
Jim Houston tunes the pianos at the CSO. It's more dangerous than it sounds.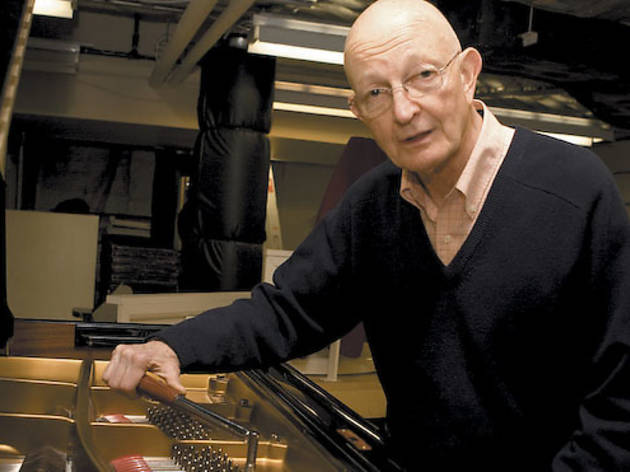 Piano tuner Jim Houston has been responsible for keeping the Symphony Center's ivories in shape for the last 20 years. The Oak Park resident, who counts Chopin, Mozart and his 25-year-old son John Houston among his favorite composers, gives us the lowdown on how he wrangles 88 keys into harmony.
Some piano tuners sustain serious injuries on the job due to strings snapping. Is it that dangerous?
I don't know of any such injuries. It's rare, but strings do break, and we keep a full set of replacements under the stage just in case. For instance, last season, my son and I were in the audience for the Evgeny Kissin recital when a string broke and landed in a lap in the front row!
Well, that's somewhat thrilling.
Our team replaced the string at intermission and the show went on.
On average, how long does it take you to tune a piano?
It can take up to an hour and a half. At Symphony Center the pianos are tuned and serviced so regularly that we can usually get through them in about an hour.
So is boredom the biggest challenge?
Tuning requires deep concentration, memory and patience. You've got to stay in the moment or you'll lose the tuning and, as the great Duke Ellington once wrote, "that ain't good."
How many pianos are you responsible for maintaining at the CSO?
CSO has about 25 pianos in house, which are all Steinways or Bostons. Three Steinway concert grand pianos are kept under stage and backstage. Two of them are American made, and one was made at the Steinway factory in Hamburg.
How's the work schedule?
The pianos at Symphony Center are tuned and serviced by four local technicians. We rotate the tuning and service weekly so that each of us works about one week a month at Symphony Center. Depending on the performance schedule it can be pretty intense or very laid-back. Piano concertos and recitals may involve more than one tuning per day and stand-by during the performance.
What's your most valuable tool?
It has to be my Dan Levitan tuning lever. I always look forward to tuning with it.
How did you get into piano tuning?
In the late 1960s, I was a graduate student in history at the University of Chicago, when I heard about a part-time course in piano tuning and tech. I signed up and found it fascinating. When the course was completed, the teacher arranged my first professional placement as a piano tuner for the Baldwin piano store.
Do you have any tips for getting into the piano tuning biz?
An urban environment is the best for building a tuning clientele. Since Chicago is the best urban environment, it's a "natural"—no pun intended—place to start a tuning career. Oh, and see the movie Pianomania.
Do you have any particular quirks while working on pianos?
Some people would call tuning a piano a quirk!