TOC movie awards
We hand out accolades to our favorite film palaces.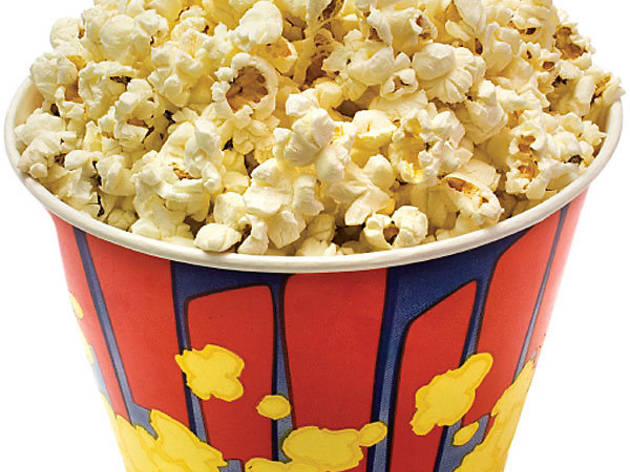 BEST GOLDEN-AGE-OF-CINEMA VIBE MUSIC BOX Inside, it still feels like 1929, the year the movie house opened—think frescoed walls and a twinkling star ceiling in an auditorium designed to look like an Italian courtyard. To complete the fantasy, an old-timey organist often provides preshow entertainment. 3733 N Southport Ave (773-871-6604).
BEST MEXICAN-RESTAURANT-TURNED-SCREENING-ROOM CHICAGO FILMMAKERS Some moviegoers have described the Andersonville theater as something between an AA meeting space and a college kid's living room, but the telltale color scheme of teal and fuchsia, and the curtained-over short-order cook station are sure signs of the space's taco-slinging past. While the scrappy theater's decor might be lacking and some of the mismatched chairs leave asses aching by movie's end, it's still one of the best places in town to see films by local and underground filmmakers. Films screen Fridays at 8pm. 5243 N Clark St, second floor (773-293-1447).
BEST MOVIE THEATER FOR REASONS OTHER THAN THE MOVIE THEATER CENTURY 12 EVANSTON/CINÉARTS AND XD Yes, we love this theater for its diverse assortment of Hollywood, indie and foreign films; stadium seating; and quality sight and sound. But our romance thrives offscreen, too: What other theater has quick access to the CTA, onsite parking, an in-house bar with occasional live jazz, and decent nearby shops and restaurants for pre- and post-movie mingling? 1715 Maple Ave, Evanston (847-491-9751).
BEST STUDY-ABROAD EXPERIENCE GENE SISKEL FILM CENTER Every film here has us reliving junior year abroad: For two hours, we wade knee-deep in a foreign language and culture, fall in love with exotic characters and, of course, imbibe foreign beer selections (the bar serves Guinness, Newcastle and Stella). For this, the theater sweeps the international category, especially during the European Union Film Fest, running Friday 5–April 1. 164 N State St (312-846-2600, siskelfilmcenter.org).
BEST PLACE TO PREVIEW A MOVIE YOU'LL SEE IN A YEAR LANDMARK'S CENTURY CENTRE CINEMA For the most part, we frequent this North Side theater for its fabulous selection of studio-backed indies—films that may be too big for the art house but too out-there for the multiplex. But we also dig the movie-trailer market researchers who set up a desk on the fourth floor to recruit us as one-person focus groups. For the price of answering a few survey questions, we've gotten sneak peeks at all kinds of in-production films. 2828 N Clark St (773-509-4949, landmarktheatres.com).
Luxury theater reviews:
Hollywood Boulevard Cinema
|
AMC Yorktown Premium Cinema
|
Kerasotes ShowPlace ICON
|
Screen at theWit
|
Gold Class Cinemas—Bolingbrook
|
Muvico Rosemont 18
---
Brew and View vs. Lincoln Hall
|
Best cheap theaters
|
Secrets of the screening room
|
TOC movie awards
|
Chicago's last video stores
|
Best VHS films