10 must-see Lollapalooza 2014 after-shows
There are more Lolla after-shows and after-parties than ever this year. Here are the tickets you should jump on first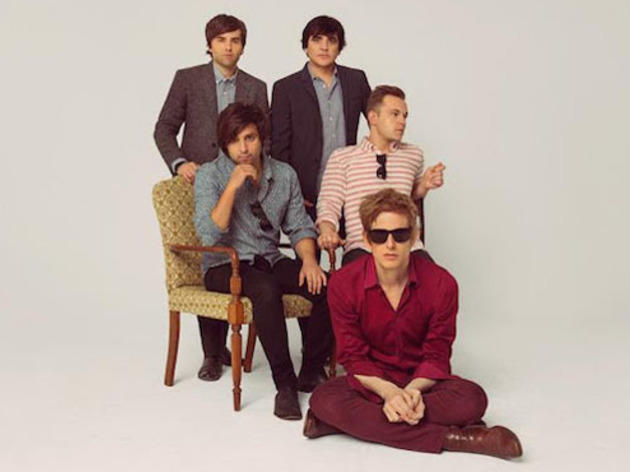 Didn't score Lollapalooza tickets? You have a second chance to see the acts, in more intimate settings. This morning, the festival announced a whopping slate of 45 after-shows and after-parties (and one art show). Holy crap.
Officially sanctioned activites kick off on Wednesday, July 30, when Interpol plays House of Blues. Find our full list of Lollapalooza after-shows here, but to help you focus your ticket-buying dollars, we've boiled the options down to 10 must-see concerts. We prioritized gigs in less common venues, with less common acts.
All tickets go on sale Friday, June 6, at 10am.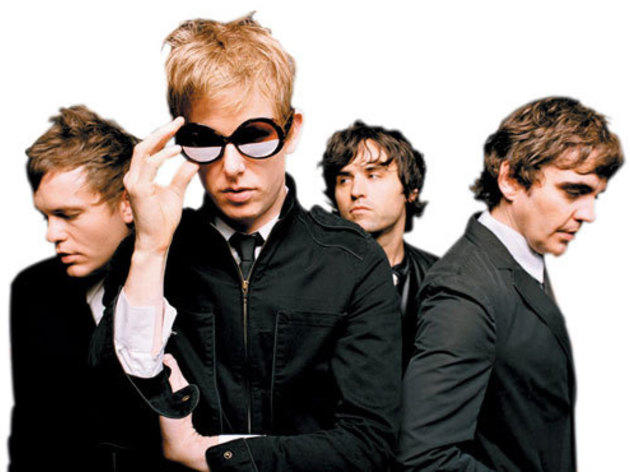 Next week, on Jun 10, the Austin rock darlings will drop "R.I.P.," whatever that is. Likely a single, but who knows, could be a full album. Strange to think, but Britt Daniel's crew is no longer with Merge Records, having signed with Loma Vista for its eighth album. So far, the teases have sounded groovy and great.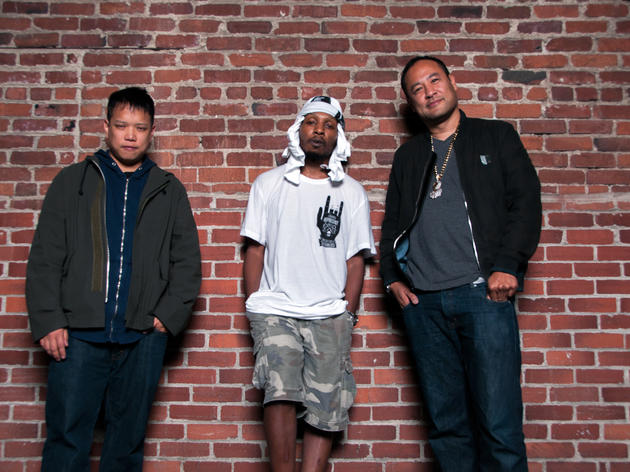 Photograph: Darren Samuelson
Deltron 3030 with Shepard Fairey; Aug 2
You may sometimes walk by Block 37 on State Street and think, What the hell are they doing in there? Good question. Aside from a handful of anchor stores, and the delicious Dose Market, the Loop mall has been a retail ghost town. Why not make it a concert space? Del, Kid Koala and Dan the Automater bring their sci-fi hip-hop crew with Obey graphic designer Fairey. Let them tag the place up.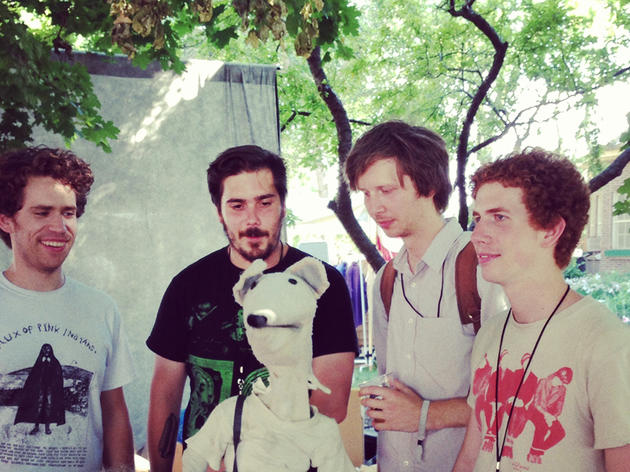 Photograph: Jacob Daneman
Parquet Courts at Empy Bottle; Aug 1
Sunbathing Animal
, the third record from the charmingly throwback indie act, is perhaps the best guitar album of the year so far. It's witty, verbose storytelling and insistent riffs bring to mind the Modern Lovers, Big Boys, the Clean, early Pavement and other cult gold. And, hey hey, it was released today. The quartet ripped at
Pitchfork
last year.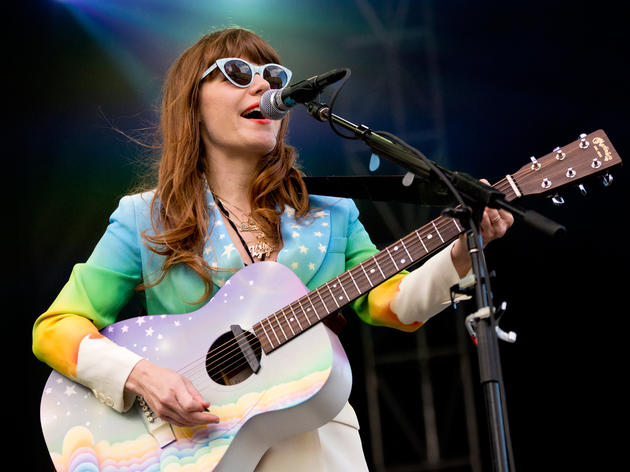 Photograph: Michael J. Chen
Jenny Lewis at Park West; Aug 1
Though she was just at Lolla last year, singing with the Postal Service, it's been a minute since we heard from the California songbird solo. The Valley heartache of Acid Tongue was six years ago, Jenny & Johnny was four. The erstwhile Rilo Kiley lead returns with The Voyager soon. We never get tired of her voice.
Photograph: Michael J. Chen
CHVRCHES at Vic Theatre; Jul 31
Yes, we will keep singing the praises of the Scottish synth-pop trio. It is a key reason to travel to Champaign for the Pygmalion Festival. The band's debut, The Bones of What You Believe, sounds better and better each passing month.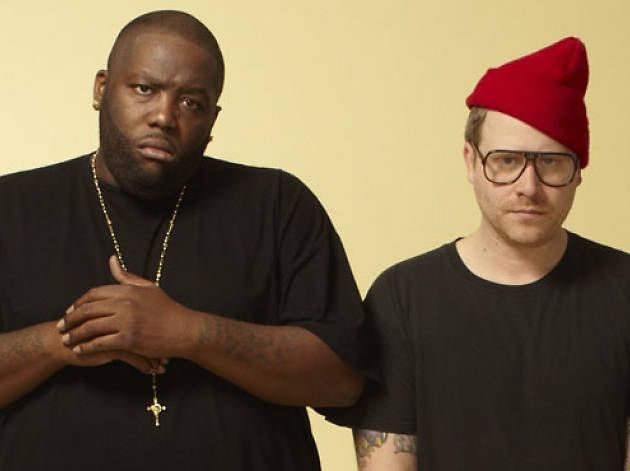 Run the Jewels + Ratking at Double Door; Aug 2
There isn't a ton of rap at Lolla once you get below Eminem. Frankly, the hip-hop hit-to-miss ratio is far better at Pitchfork. However, you can get two of the most intriguing rap groups in one go here. El-P and Killer Mike bring fistfuls of juice with their Run the Jewel collabo. Gutter-punkish NYC act Ratking weaves dark tales from its new So It Goes, which features the always-cool King Krule.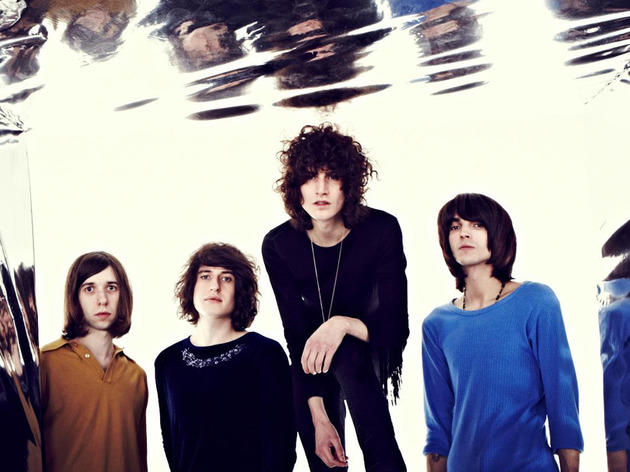 Temples at Subterranean; Jul 31
These aesthetic perfectionists give Matthew Weiner a run for his money in anal reproductions of the 1960s. The British foursome freshens up psych-rock on its well-honed debut, Sun Structures, like a more pop-minded Tame Impala. Too bad Jenny Lewis already claimed "Acid Tongue."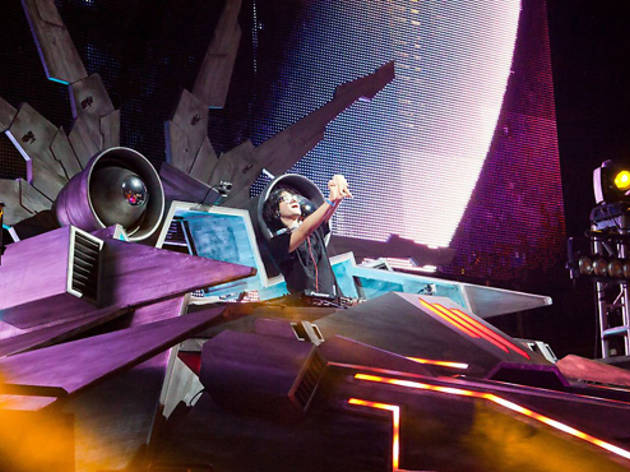 Photograph: Imeh Akpanudosen/Getty
Skrillex + Gesaffelstein at Concord Music Hall; Aug 3
The festivities come to a close with bass drops and lasers. Skrillex has one of the most face-melting, coolest stage shows in EDM, and you will rarely see him in a room this small. Yeezus contributor and French grime stylist Gasaffelstein represents the Brodinski brand, which is not at bro as it sounds.
Courtney Barnett at Schubas; Jul 30
The lax Aussie songwriter can weaken the knees with the same ease as Angel Olsen and Sharen Van Etten, but she can also make us laugh like a stand-up comic. Her 2013 breakthrough, The Double EP: A Sea of Split Peas, continues to build momemtum. A large outdoor stage isn't the best introduction, so check out this most intimate of after-shows in the confines of Schubas.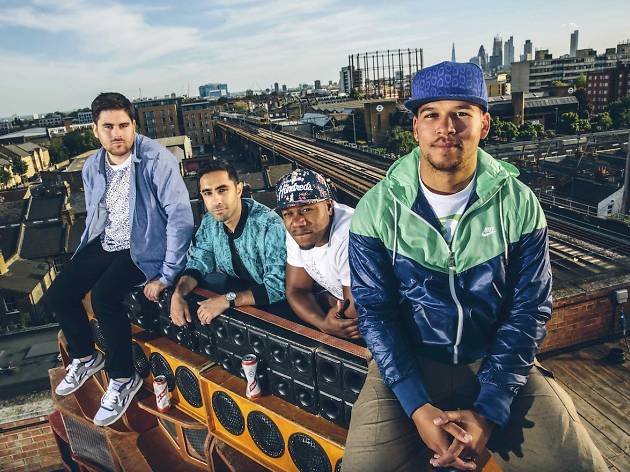 Photograph: Danny North
Black Butter Party featuring Rudimental at Evil Olive; Aug 2
Evil Olive is likely best known by the Lolla crowds as the home of Porn & Chicken. The Noble Square nightlife hub gets in on the party action with a major score, breakbeat-pop act Rudimental. The Brits have scored two No. 1 hits in their homeland, crafting busy radio gems with the likes of John Newman and Foxes. Here, they rep their label, Black Butter, with teammates Kidnap Kid and My Nu Leng, both on the cutting edge of U.K. dance pop.
More to explore