Bobby Womack | Interview
Soul artist Bobby Womack returns with his first album of new songs in two decades.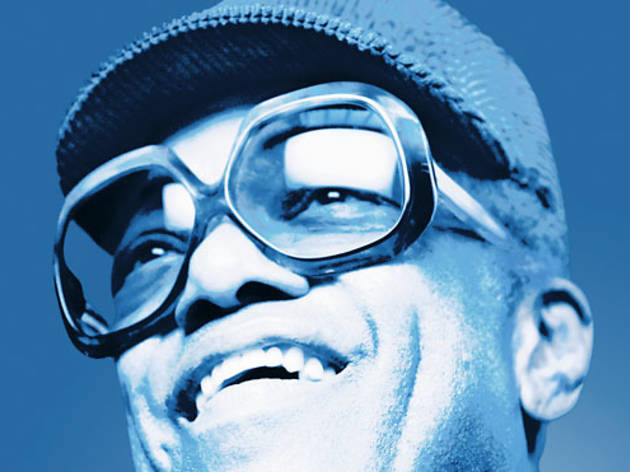 When he recently played his hometown of Cleveland, Bobby Womack tells me, "I was sitting there wondering if they really knew who I am." Last summer, the soul singer-guitarist released his first album of original material in 18 years: The Bravest Man in the Universe, coproduced by Blur's Damon Albarn and XL Recordings' Richard Russell. "I was just surprised that it got the attention that it got," Womack says of the record that made best-of-year lists. On March 23, the 69-year-old performs at Horseshoe Casino Hammond. "Bring some money," he says, " 'cause I know I'm gonna get broke."
What makes Bravest Man the best thing you've ever done, as you've called it? It's because I had been away from it for so long, not doing no music and trying to get the hunger I used to have for it. I was surprised that it took that long, but then I had to clean out my closet. I stopped messing around with drugs and went totally straight. I've been in the business a long time, and when I started, seem like everybody got high.
You kicked your cocaine addiction around the time you stopped releasing new work. Was there a connection between the two? Yeah, I felt that it was best for me to let the music go so I could concentrate. I just said, "I'm gonna have to change my friends or I'll never make it."
"The bravest man in the universe is the one who has forgiven first"—how has that line changed for you since you wrote it 35 years ago? Harold Payne, a guy I've written songs with for many years, he said, "I started the song." I didn't even remember that. He said, "You and your brother got in a furious argument. You grabbed him and put your arms around him and said, 'Man, life is too short. Death is too sure.' That's when I started writing. Sometimes you have to lose to win."
Are you the bravest man now? I'm the bravest man because when I walk onstage, I feel like I'm taking a serious chance. I was real sick for a while. [The doctor] says, "Man, you've had pneumonia, you've got a bad heart, you've got sugar diabetes. You've got to take it slow." But the best thing for me to do to get well, I gotta get back onstage.
Your doctor recently diagnosed you with early signs of Alzheimer's. Well, he said that. I don't believe it, although sometimes I forget lyrics on songs I should know. When I said that, everybody was telling me, "Bobby, maybe you shouldn't talk about that. People don't want to see you that way and they won't come out." People say to me, "Man, you don't look a day older." I say, "Come closer."
On "Stupid," you sing about preachers who ask for money in the name of the Lord. Were you thinking of the churches that took cash from you and your brothers when you sang as kids? [Laughs] I don't know. The only thing I get now is just flashbacks of different people I grew up with and the music business—never thinking we was gonna be famous. We was just trying to pay our rent. I never thought Jimi Hendrix would be as big as he has become. I had the pleasure of working with Janis Joplin. The memory bank—if you keep gathering stuff, you gotta turn something a-loose.
Your father, who was very religious, beat you when you asked to switch from gospel to rock & roll. Did he ever become reconciled with your music? Yeah, he became reconciled. He caught pneumonia, and he went to ask the bishop that he worshipped the ground he walked on would he take care of him, and the bishop told him, "Man, why don't you call your son? Your son is rich." That broke my father's heart. He said, "I hadn't spoke to my son in years. I said that was the devil's money." People back in the day, that's about the only thing they had was God. It's been a lotta changes. Today we have a black President. When I was in the Rock & Roll Hall of Fame, I said, "Sam [Cooke], I know you're listening. You can tell James Brown and all the other soul artists that we have a black President. They're gonna think I'm crazy."
Though Sam Cooke was only 33 when he was killed in '64, it seems he's been the most important person in your life. Yeah. Sam could walk into a room full of people, and everybody knew he was in the room. I married Sam's wife because I was protecting his family and I knew that people was gonna come after them for the wrong reasons. I knew when [Cooke's death] happened, he was trying to get home. Some entertainers—women are everywhere. And so you get to a point that you say, "Man, shit, I'm gonna go ahead and hit this," 'cause it's easy.
What is soul music to you? Everybody's got soul. When I traveled with the Rolling Stones, I would say Mick Jagger has a lot of soul 'cause he's free, he knows who he is, and 80,000 people coming 'cause they can relate to him. That's soul. Soul music digs deep and make you release all the things that you been holding inside and feel good about it.
You've mentioned Hendrix, Joplin, Cooke, Jagger; you also worked with James Brown, Marvin Gaye, Elvis. Who do you hold in the highest regard as a musician? I would have to say Sam Cooke 'cause that was my era, I was in his school. I came up when everybody had their own style. Nobody sounded like James Brown. Nobody sounded like Little Richard. They were all different. Today everybody sounds alike. In Europe, music is the Bible. In America, music is a style, a fad.
Bobby Womack plays the Venue at Horseshoe Hammond March 23 at 8pm.