Bon Iver | Interview
Justin Vernon is not a hermit living in the mountains.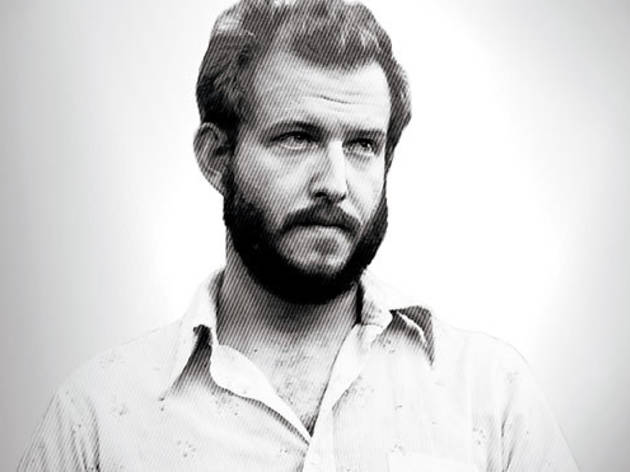 With his flannel shirts, wild beard and sturdy build, Justin Vernon looks like a lumberjack, not a writer of delicate ballads with a frail falsetto. His 2007 debut with Bon Iver, the sad folk album For Emma, Forever Ago, launched the Wisconsin native to global stardom, and his 2011 sophomore LP Bon Iver just earned four Grammy noms. While Vernon is made out to be some recluse from the far tundra, he's in fact from Eau Claire, a sizable city with a state university, an airport and the corporate headquarters of Menards. And while Bon Iver is mistakenly considered an alias of the 30-year-old, it's just one of many outlets for Vernon, who also plays in Volcano Choir and Gayngs. So, no, he is not a rugged mountain man—though Vernon does prefer the company of loggers, he admits when we call him up at his home in Eau Claire.
Do you find it weird how the media portrayed your hometown? Writers act as if you're living in the Yukon, not Eau Claire.
People at The New York Times and stuff have used the word mountains before. And I'm just like, dude, there're no mountains. That's exactly why I live here. I'm a lakes and woods and hills kinda guy. The answer is, yes, it's weird that people even think about me, period. But yeah, I find it rather entertaining.
Do you think of yourself as a local musician who just happened to go global as a fluke?
I guess so. The more time I spend thinking about what I am, the less I'm being a human being. But, yeah, I know what you mean. I definitely feel more closely knit to the fabric of people around here. This is where I'm from and it's where I plan on staying. It's so nice when you're a musician to feel like the fabric of an entire community, rather than just a part of a community of musicians. To come home and know that there're loggers and there're people that are actually doing hard work. Not that I don't work hard. It's just cooler to feel a part of that.
Your success has inspired a small scene to start up in Eau Claire.
I've noticed that the band has inspired some folks, but in general…I've been gone the past three years, so I don't feel like I've been pulling my weight as far as the local scene. But, for instance, I helped my friend Nick, the guy who started [Eau Claire free weekly] Volume One. When he found his office downtown, I helped him move in. I helped build some of the shelves. I had an office in there for a while. I was doing video production. I would do highlight films for sports teams and graduation films.
High-school sports videos?
Like if the high-school football team had their banquet, I would make a 45-minute film with highlights and put awesome music in it.
Would you put in Bon Iver music?
No, no. Never, never. That wouldn't have gotten anybody pumped up.
Last year, you played a gig in Minneapolis with Gayngs, and Prince showed up. He wanted to jam with you, yet he never made it to the stage. What happened?
I'm a huge Prince fan. But I've never told anybody this. When I heard he wanted to come, I thought, Fuck that. Like, he doesn't know how to play our songs. He's a good musician. He's probably the best guitar player ever. But Gayngs is already hanging on by a thin thread, and this was Gayngs' "Last Prom on Earth" show. I'm sorry, but it doesn't matter who you are. I just didn't want our time to be eclipsed. And, like, everybody's gotta suck Prince's dick, because he's Prince. We didn't need Prince to be there.
Did you not invite him up to the stage?
He was standing right next to my brother on the side stage. Mikey, who plays in Bon Iver, too, talked to him and said, "Hey, man, use my amp. Plug in." I was just drinking Pabst. I was indifferent. It's not my show to run. We definitely didn't tell him he couldn't come up there. But I think we fucked up and didn't roll out the red carpet or something.
This week you're playing a show at your alma mater, University of Wisconsin–Eau Claire. That might be the only crowd that gets the references in your song "Towers," which is named after a building on campus, right?
[Laughs] Yeah! Well, I don't know if they're getting all the references. My songs are selfish in that way. I'm glad there's a song called "Towers." They're pretty iconic if you go to college here. Everyone barfs at Towers. Everyone studies at Towers. Everyone has to see those, if you go to college here for four years. Well, I went for five and a half.
Why five and a half?
I took, like, a year off or whatever. I also just didn't, like, try that hard.
Bon Iver plays UIC Pavilion December 9 at 7:30pm.