Dawn Golden and Rosy Cross | Interview
Chicagoan Dexter Tortoriello's solo project goes from hospitals to halfway house to Internet sensation to block party, with a little help from Diplo.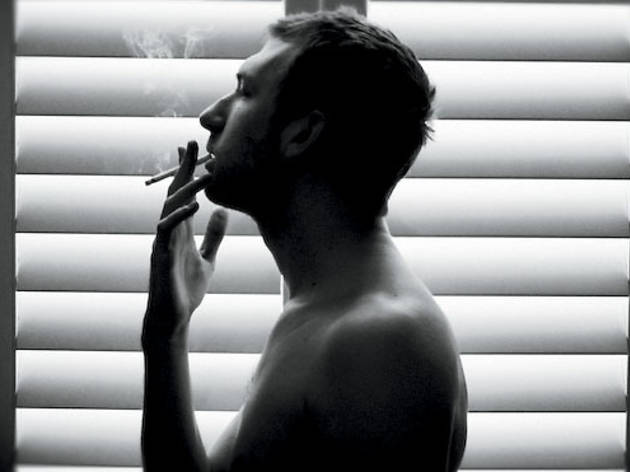 When I call Dexter Tortoriello, a conversation about area codes leads right into a discussion of drug abuse. To break the ice, I ask why the local musician has a Utah area code. "I lived in Salt Lake City for a couple years. I keep the number. I tend to lose touch with a lot of people," the 24-year-old says. That's understandable. Over the past five years, Tortoriello has jumped from California to Utah to Chicago to Hawaii to the Chicago suburbs, where he now lives with his parents in Hanover Park.
The Illinois native ended up in Salt Lake City because "there's a huge drug problem there that doesn't get addressed much." Tortoriello opened a halfway house, a cheap flophouse for young addicts shut out from expensive rehab facilities, along with Jesse Logan, a guitarist who formerly played with Sunset Strip sleaze rocker and Buckcherry singer Josh Todd. But the demand of overseeing 16 recovering junkies eventually eroded the rockers' charity. "You get home and either someone's having a nervous breakdown, or someone just got high, or someone found drugs. On the best days, they're all sober but they're fucking nuts," Tortoriello says. It was an ambitious career move for a guy who just a few years earlier was smashing drums in high-school doom metal bands. What was his interest?
"I'm a recovering drug addict," he says matter-of-factly, taking a quick drag off a cigarette.
Five years ago, Tortoriello landed in a detox hospital. It was a strict facility. CDs and MP3 players were not allowed. But another kid in rehab snuck in a four-track recorder. At night, Tortoriello would creep into his closet with a guitar and the four-track and quietly record songs. The results became his first solo project, the Hospital Tapes. "It was therapeutic," he says. "They were all a huge bummer of a musical project. It definitely wasn't feel-good hits."
After his stay, the budding bedroom musician moved to Hawaii with his girlfriend, Megan Messina. The two formed a gorgeous, minimal and ongoing electronic act, Houses. "I get to tour with one of the few people who doesn't cause me a crazy amount of stress," he says. A year ago, to help raise some gas money for a Houses trek to the East Coast, Tortoriello started a "passion project" and posted a handful of songs online. He dubbed the dark, droning and ethereal material Dawn Golden & Rosy Cross, named after the centuries-old secret occult sect Golden Dawn and the symbol of Rosicrucianism. A fan tweeted a link to Diplo, the superstar DJ, who sent a MySpace message to Tortoriello. He had never heard of Diplo, but coincidentally had just seen a BlackBerry commercial with the electro icon. Dawn Golden was quickly added to the roster of Diplo's Mad Decent label. This Saturday, the solo act makes its live debut at the Mad Decent Block Party.
I prod him on his interest in mystical organizations of alchemists. But the multi-instrumentalist clams up. "I've gotten… I've said this… It's something I would like to talk about, but every time I do it… I've only done it once or twice. I get crazy e-mails and death threats," he says. The subject does fascinate him, being a fan of Aleister Crowley, who like William Butler Yeats and Bram Stoker was an alleged Golden Dawn member. "It's still an order. Obviously, it doesn't resemble what it used to be," Tortoriello reluctantly says. "They're just mad because they haven't figured out how to turn metal into gold, probably."
Dawn Golden & Rosy Cross plays the Mad Decent Block Party Saturday 13.