Diplo tour photographer Shane McCauley | Interview
Photographer Shane McCauley highlights his fave moments from touring with Diplo.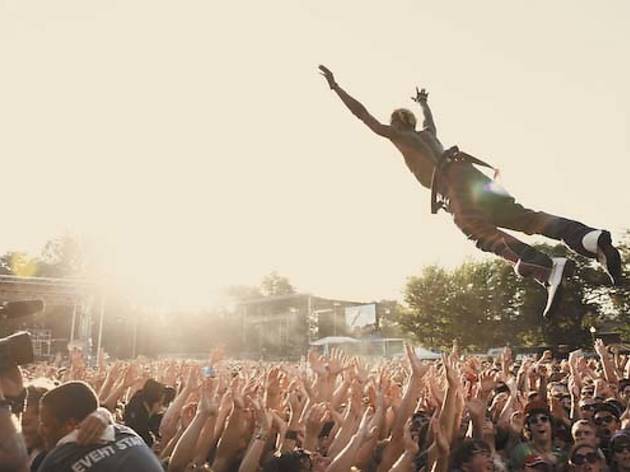 1/3
Photograph: Shane McCauley
Diplo, Major Lazer, Pitchfork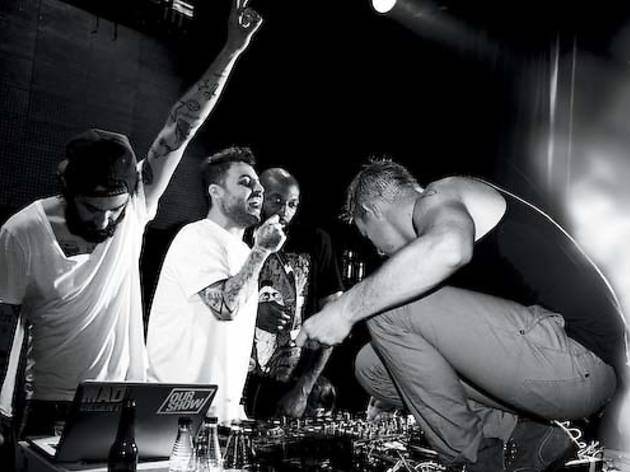 2/3
Photograph: Shane McCauley
Diplo, Madrid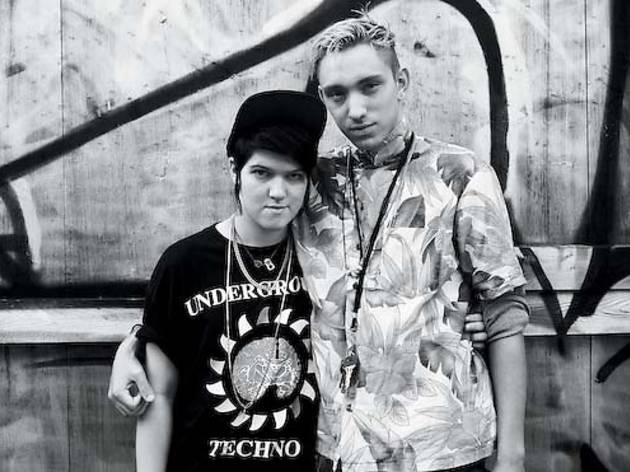 3/3
Photograph: Shane McCauley
Diplo, London, the xx
Prior to 2008, Shane McCauley was ready to give up photojournalism. "Life magazine shut down and things just aren't the way they were 20 years ago," the 36-year-old says during a video chat from New York City. Jet-setting DJ juggernaut Diplo, a.k.a. Wesley Pentz, changed that. An admirer of McCauley's work shooting his Mad Decent parties in Philly, Diplo asked the photographer to come on tour. From 2008 to 2011, McCauley and Diplo trotted the globe, capturing people, places and parties along the way. The results are compiled in 128 Beats Per Minute (Universe Publishing, $29.95). With the book's release at the end of last month, McCauley handpicks some of his favorite moments from the wild ride.
Major Lazer at Pitchfork, Chicago
"This was particularly memorable. It was something about the time of day. There was a crowd of, like, 15,000 people there and everybody was amped. It was a moment that's almost hard to describe. I walked around and saw some other acts and, not to say they didn't bring it, but the energy was just here that day. The crowd was jumping up and down the entire time. It can't be explained any other way than the chemistry was there."
Diplo at Zombie Club, Madrid
"Wes and I agree it's our favorite party in all of Europe. There's something sexy about that place and that party. The kids all have great style, and it's a very unique, Spanish style. They're always excited that we're there. The other interesting thing is that they're not just party kids, they also have an art collective called Zombie Club. I feel like people should learn about what these kids are doing. It's someone else that's doing things like Mad Decent does. They're all encompassing. They're DJs, they're producers, they're artists, they're clothing designers, they have a restaurant, they're Renaissance men."
Notting Hill Carnival, London
"This was from the first tour I ever did with Diplo. He was like, 'Dude, come to Europe with me. I do this thing called the Notthing Hill Carnival.' It's this huge reggae festival that happens in London and, like, 2 million people come. I was just walking around looking for people who had good style and were very English-looking. I walk up to these two kids and I'm like, 'Hey guys, I'm taking pictures for Diplo, can I take your picture?' They were like, 'Oh, that's so cool. We're in this band called the xx and we're recording with Diplo right now. Do you want to shoot the whole band?' I was like, 'Nah, I'll just shoot you guys.' I'm still kicking myself to this day—it turns out they're one of the biggest bands in the world now."
Diplo and Shane McCauley's 128 Beats Per Minute is out now.