Foster the People | Interview
Mark Foster discusses the dark lyrics behind Foster the People's smash, "Pumped Up Kicks."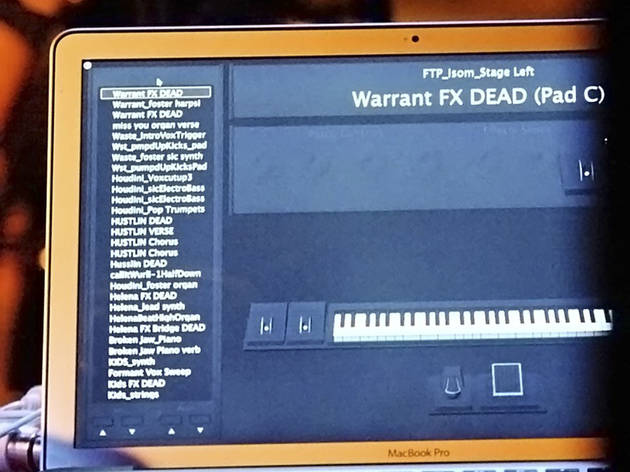 1/8
Photograph: Laura M Gray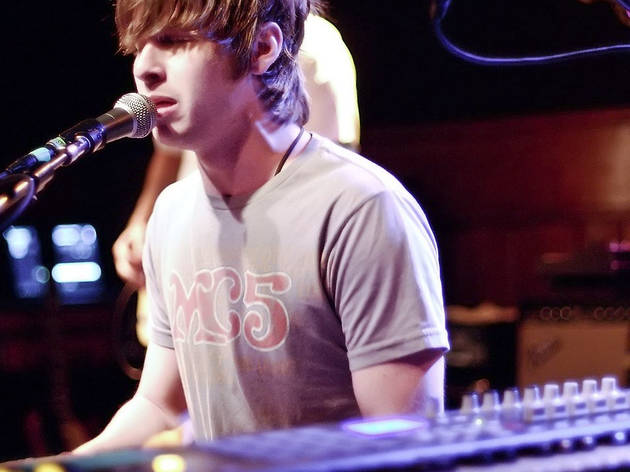 2/8
Photograph: Laura M Gray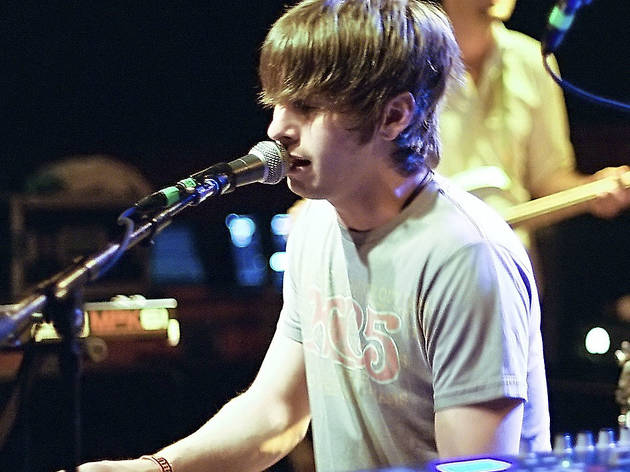 3/8
Photograph: Laura M Gray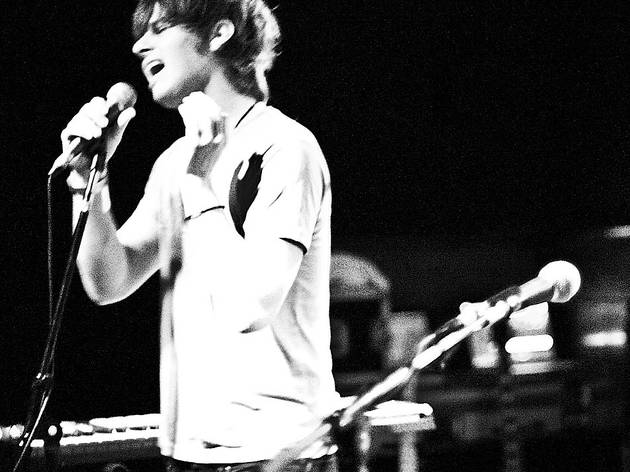 4/8
Photograph: Laura M Gray
Foster The People Perform to a Sold Out Crowd at Schubas.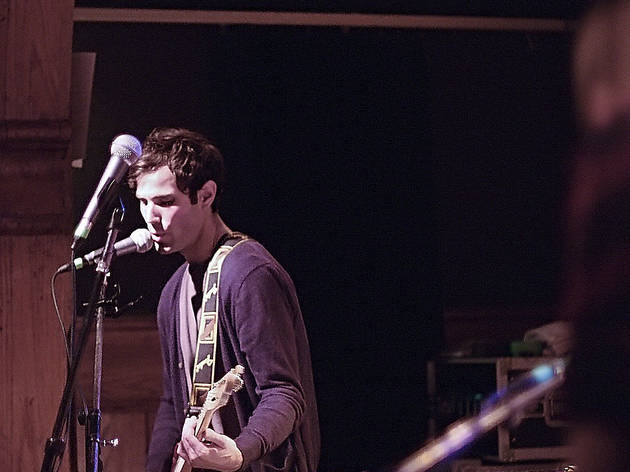 5/8
Photograph: Laura M Gray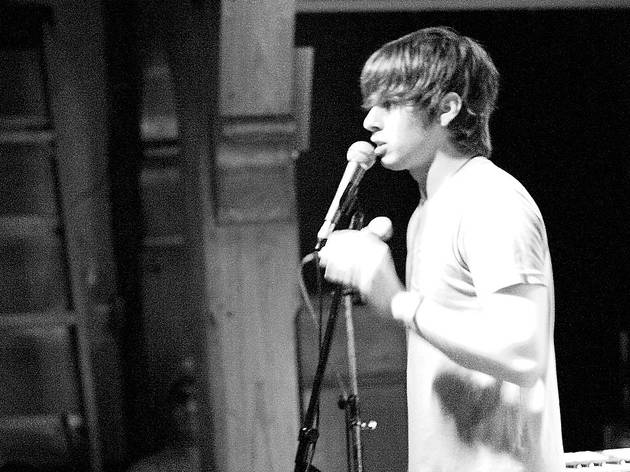 6/8
Photograph: Laura M Gray
Foster The People Perform to a Sold Out Crowd at Schubas.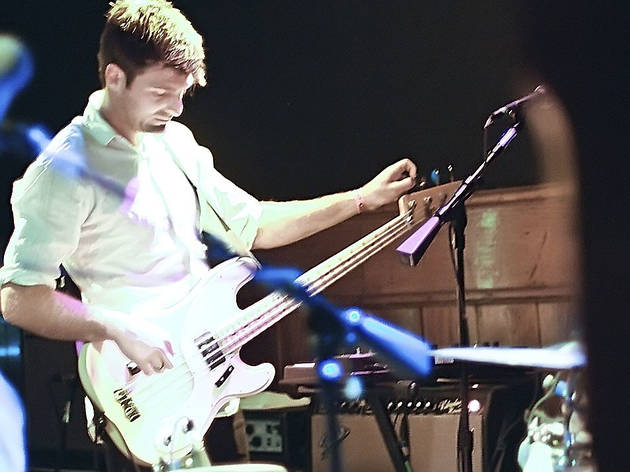 7/8
Photograph: Laura M Gray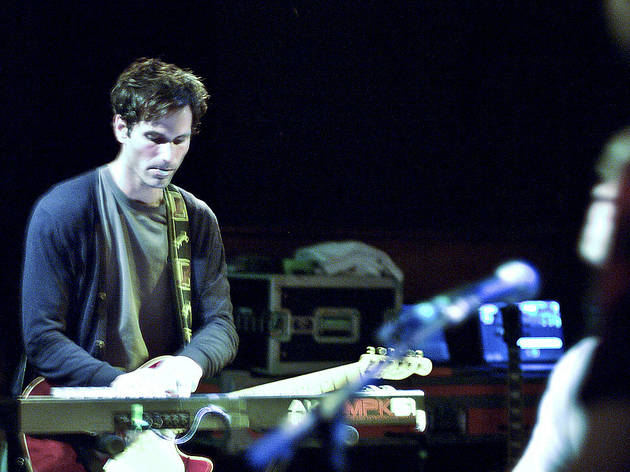 8/8
Photograph: Laura M Gray
Foster The People Perform to a Sold Out Crowd at Schubas.
Mark Foster honed his musical skills composing for commercials. The L.A. resident has written tunes for Muscle Milk, Verizon, T-Mobile, Honey Bunches of Oats and California tourism. No matter how brilliant the latter was, it's doubtful the Foster the People frontman, pictured above center, penned a better jingle for the sunny West Coast than his breezy, bouncy current hit, "Pumped Up Kicks." The song is so infectious, one can easily overlook the fact that it's about an abused kid hatching violent schemes against his spoiled classmates.
Are people taken aback when they realize what "Pumped Up Kicks" is about?
I think so. It's kind of a glass of cold water in the face.
What was your motivation for writing about school shootings?
Kids are just getting younger and younger and losing their minds and going on killing sprees. It really was bothering me, and I was trying to figure out why that was happening more and more. I wanted to tell that story and get inside the head of a kid going crazy. The song's about isolation, being an outcast, and seeing the world through the character's eyes. It's not about him actually physically going and doing anything, it's about his mental state.
On your band's debut, Torches, there's a consistent bite behind the bubbliness.
I like to undercut joyful music with a seedy underbelly lyrically. That's how life is, honestly. You see a beautiful rock and you pick it up and all the bugs scatter. If I wrote "Pumped Up Kicks" as a dark, minor-key ballad, then the song would be devastating.
MTV censors the lyrics. Does that bother you?
It does kind of make me upset. There's two reasons why I think the song is getting censored. And one is that it hits close to home. But the other is that, I don't think that there've been a lot of songs like this in this style of music. You know, there are bands like Odd Future out there. So, it is a little bit surprising, because the song never actually talks about him doing anything. I never talk about a school. It's about his thought process. Which Truman Capote did in In Cold Blood and Dostoyevsky did in Crime and Punishment.
"Call It What You Want" is another upbeat song, but seems to attack music critics for coming up with stupid genre names. Am I right?
Totally. Yeah, that's exactly what it's about. I've just surrendered to it. People need to compare you to something that they understand. We get compared to MGMT and Peter Bjorn & John. But why would I be a brand new band and try to shape my sound around another brand new band? What's the point in that? I'm not trying to ride the coattails of anything.
Foster the People plays a sold-out Lincoln Hall June 12.