Hip-hop is deadish
Several great rap records came out in 2011. Not that anybody bought them. Instead, we got Wiz Khalifa and Big Sean.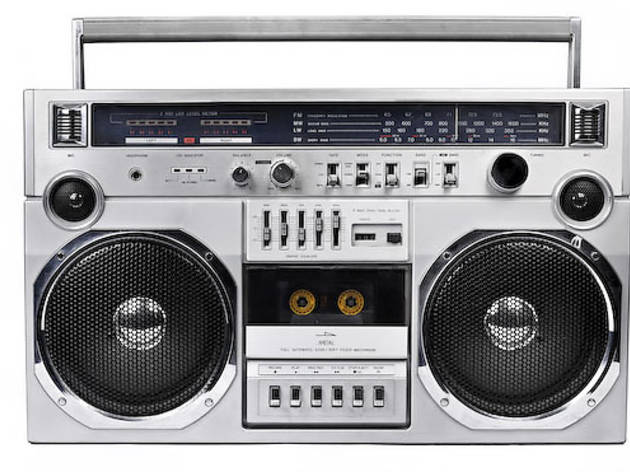 It's as regular as Jesus features in Newsweek. Every year, some music scribe declares hip-hop to be dead. This is not one of those pieces.
Many great rap records came out in 2011. Just as they did in 2010, 2009, 2008, etc. This year saw Shabazz Palaces, fronted by a forgotten MC from Digable Planets, molding the genre into hypnotic and abstract new forms. The bipolar Danny Brown perfected both blue verse and inner-city blues on his free album XXX. People Under the Stairs again proved that hip-hop peaked in 1989 with its sample-happy and just plain happy party platter, Highlighter. L.A.'s Kendrick Lamar floated his lucid, lyrical flow over spacey beats on the stellar Section.80. M.E.D. made the best of Madlib loops with Classic.
I could go on. All these LPs were personal, political, poetic and sometimes slapstick, just as hip-hop should be. There was only one problem. The mainstream didn't give a shit. The mainstream was allowing Wiz Khalifa and LMFAO to go gold. Hey, I get it. Every generation needs its MC Hammer. But weren't we supposed to get a Tribe Called Quest, a Public Enemy, an Ice Cube and a De La Soul to go along with that? Which is why the declaration "hip-hop is dead" needs to be amended. Hip-hop is and always will be alive and well. Even in England. It's commercial hip-hop that is dead.
Major-label rap reached a nadir in 2011. Only the shallowest bullshit bothered the charts. On top of Khalifa's glossy cannabis crunk, we got Big Sean's lazy dick mumblings, J. Cole's pathetic Jay-Z aping and Wale's desperate cash-grab for best-sellers. Game's The R.E.D. Album was an immediate totem for all that is wrong with the genre: soft R&B attempts for the radio; a thousand guest appearances geared only to cross-promote; cruddy electronic drums, synths and lyrics largely about cars, liquor and cooze.
These now requisite inanities can destroy the brightest hopes of the mix-tape world. Theophilus London and even the subversive Das Racist cranked out clubby, cookie-cutter odes to booty and pussy. Everyone is aiming for global club smashes, something that can work behind a stripper or a cell-phone ad. That's the only way to make money. The results are inevitably lowest common denominator. Silly corporations are even throwing reported seven figure deals at YouTube novelties like Kreayshawn and painfully run-of-the-mill blog hypes like A$AP Rocky. Here's a guess as to how their big single attempts will sound: woomp woomp woomp, "swag swag swag."
The massive let-downs of Weezy's Tha Carter IV and Yeezy and Jeezy's Watch the Throne showed just how much we had come to rely on a mere handful of Eezies to provide all of our artful commercialism in hip-hop. The genre's popular health seems to rely largely on the increasingly mercurial Kanye West. When he's off his game, kiss any creative radio hits good-bye.
Hell, this is how bad it's gotten: Two of the hottest records right now are by Donald "Childish Gambino" Glover and Drake, a sitcom actor and a former Canadian television star. And let's not even get started again on Odd Future. The Drake album has been lavished with praise by default. It's not bad, certainly, but it's still bloated and a bit snoozy.
What is stunning is that this has all come in the most depressing, politically charged and tragicomic year of recent American history. Chuck D famously called rap "the CNN of the ghetto." What we've got these days is the TMZ of the bourgeoisie.