Randy Newman | Interview
Songwriter Randy Newman about writing imaginary Prince songs, why love songs are no good and how he's really not too fond of his line of work.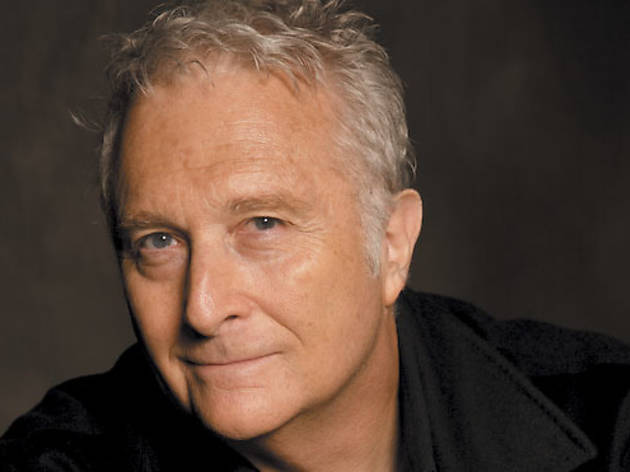 Some might only know Randy Newman as a writer of Pixar themes. A shame, as his unparalleled back catalog is rich with dark, sad, witty, hilarious songs. The 67-year-old, born to a family of composers, is up for an Oscar this Sunday for the 20th time. The previous evening, he plays here, at the Park West. We caught up with the piano man on the road in Louisiana, where he spent much of his youth.
You've been selling songs since you were 15. Have you had other jobs?
I once had a job running a copy machine, a thermofax machine, but it was in a music department. Then I would mark up the scores for the engineer at Fox Studios for a couple years. That was it. I had a paper route for about a week.
It's lucky to get to do what you love for so long.
Who says I love it? I like the performing. And interviews, even. And the stuff that's not sitting in a room by yourself with empty paper. But I never loved writing, to tell you the truth.
How do you get through it?
Well, it's hard to remember, if you stay away from it for a while. You tend to forget how you did it. I couldn't tell you how it goes. But you just gotta show up and make yourself stay there for hours, whatever it takes. I'm getting a little better about it. People used to have to sit outside the door. Self-discipline I never had. All you can do is wait it out.
How long do you have to wait?
A long day. I don't remember ever having writer's block. If I sit in there for four hours, I'll usually have something. Or you make up an assignment. I've written a song for Prince. I never showed it to Prince, but just to see if I could do it. At the time, when I sort of knew him, he was recording a song a day. I wondered if I could do that. So I wrote it. It wouldn't have been one of his better things, but it wasn't that bad.
Did you end up using the Prince song for yourself?
No, I didn't use that one. I wrote one for Madonna once. I did one for Neil Diamond. I might write for Lady Gaga.
You're covering your own songs again on the upcoming Songbook 2. Do you change them?
Sometimes there are lines that I want to fix. I've got this song "Ghosts." I like the whole thing, but it's got this lyric I can't stand. Somehow I got stuck with the word "gout" in there. It just goes CLAAANG and ruins the whole thing for me.
Is there a vault of songs that you won't release?
Yeah. You know, stuff I wrote when I was 15 or 16. I was trying to be Carole King ,but she always was Carole King and I sure wasn't! At a certain point I just got tired of "I love you, you love me, why don't you love me."
Do you not enjoy love songs?
Musically, I can do them. Fans of mine, their favorite stuff is often one of the love songs like "Marie" or "Feels like Home," which is just a generic love song.
How do you ride the line between humor and sarcasm?
With care. The care is exercised in not having the character say anything that he wouldn't ordinarily say. You don't want to be so sour. Most of my songs are about insensitivity of some kind. I always assume the audience is a little hipper and better than the people in my songs. "God's Song" is not a great number for Baton Rouge. Not that they wouldn't understand it, but they might not like it.
How do you deal with misunderstandings of your lyrics?
Usually, I know it's right when I'm [on stage]. If they laugh at "Political Science," it might indicate whether I can do "Rednecks." I don't want to send anyone running up the aisle. I once wrote a song called "I Want Everyone to Like Me." God knows it might be true. I have a funny way of going about it.
Newman visits [node:33472 link=Park West;] Saturday 26. The Randy Newman Songbook Vol. 2 is due in May.