The Afghan Whigs | Interview
Greg Dulli on the reunion, Frank Ocean and America's favorite pastime.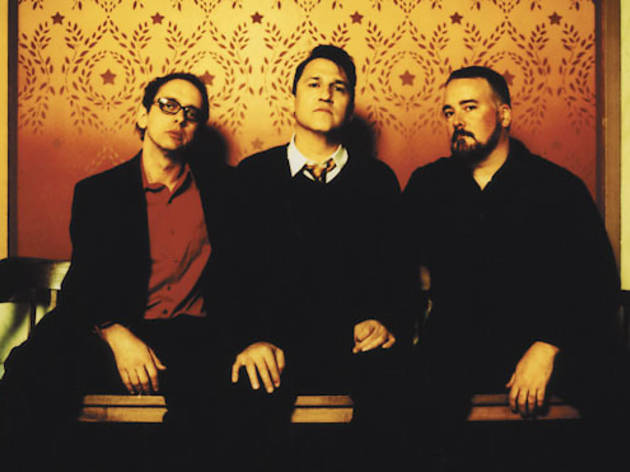 Greg Dulli was never shy about his demons during the Afghan Whigs' 15-year run, but the second coming of his R&B-steeped alt-rock warhorse is apparently guided by a different spirit. Following a winning run at this summer's Lollapalooza and an after-party at Metro, Dulli and the Whigs return to Wrigleyville for a two-night stand. We reached the Ohio native at his home in Los Angeles, where he discussed the reunion, Frank Ocean and America's favorite pastime.
You were quoted saying the Afghan Whigs wouldn't get back together.
I received a message from a higher power, and he told me to walk this path for a while, so that's what I'm doing.
How's it going so far?
It's been really fun to hang out with everybody and revisit and kind of retool the material. I'm always interested in the evolution of any project that I'm involved in, and this one has evolved rather nicely.
Historically the themes of your work have been pretty dark. Do you find it difficult to revisit that mind-set?
If there's something that I'm not comfortable singing, I just don't sing it. I mean, that's the long and short of it.
I enjoyed the cover of the Marie "Queenie" Lyons song, "See and Don't See," that you played at Lollapalooza.
We are always very fond of the reinterpreted song, so that, I'm sure, will continue. I'm rummaging through the crates of my mind, and I'm sure I'll come up with something new, whether it be by me or by someone else or a combination theretofore.
You're a fan of Frank Ocean.
People make records like he's made once every ten years or something like that, where somebody just kind of gets lightning in a bottle. I really loved the nostalgia, ULTRA. record. I love his voice. I love his melodic instincts. He's a great lyricist. He's just a total badass.
And you selected him for your All Tomorrow's Parties showcase.
It's like a private party in my mind, and who I would invite to that party. I had a list of 80 people that I went through, alive and dead. Some I got, some I didn't get. But I like what I put together.
What else is in your regular rotation?
When I'm home, I listen to jazz or classical music. There's, like, four or five guitar players that I listen to. I really like James Blackshaw. I really love the late Jack Rose. I love this kid Mark McGuire, who also plays in a group called Emeralds. I listen to a lot of instrumental music when I'm alone.
Do you ever miss the Midwest?
I do. I come visit my mom a couple times a year, and I love the Midwest. I love Chicago. I lived in Chicago briefly in the early '90s—right across the street from the Metro. That's how I got to know [Joe] Shanahan so well. He's like my big brother. He's one of the finest people I've ever known.
I assume you spent some time at Wrigley Field since you're a baseball fan?
I did! With Joe, even. The summer I lived in Chicago, I went to a Cubs game almost every day.
Wow.
I mean, I could walk from my house to Wrigley Field in seven minutes, so...
And the Reds are your team?
The Reds are my favorite sports team of all time! I love them when they suck. I love them when they're great. I've been their fan since I was a year old.
The Afghan Whigs play Metro Friday 26 and Saturday 27.