The Cairo Gang
Singer-songwriter Emmett Kelly is happy to share the spotlight.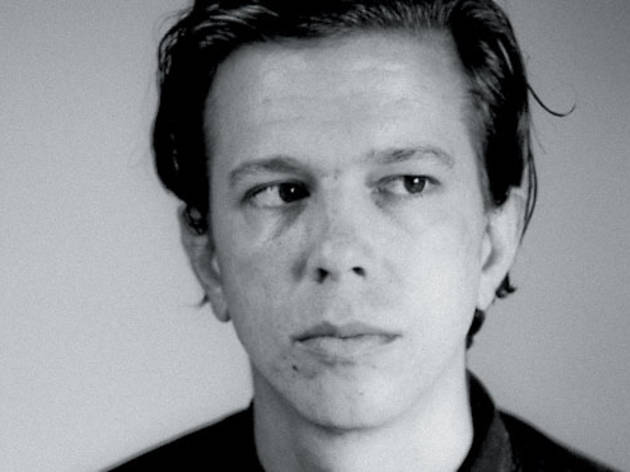 Emmett Kelly is a reluctant frontman. It's most evident in his moniker, the Cairo Gang, which indicates a group effort, even though its recorded output is often a solitary venture. "It's a good name because it signifies a lot of things that make perfect sense to me. I'm sort of spying on the world that I live in," the singer-songwriter explains over coffee in Logan Square. "My dad's from Dublin so he instilled in me an appreciation for Irish history. But he's a rock & roll artist, so his perspective's a bit romantic, too."
This taste for anonymity ("I'm not good at talking myself up," he says) is reflected in his career; despite a stream of solo releases since the mid-aughties, Kelly is perhaps best known for his collaborations, particularly with Will Oldham, a.k.a. Bonnie "Prince" Billy. Kelly, as the Cairo Gang, wrote the music while Oldham penned the lyrics for a well-received 2010 LP, The Wonder Show of the World, and that's just one of numerous contributions from the 32-year-old in the last seven years of writing, recording and touring with Oldham. "He's a huge influence on me as a person and as a musician," Kelly says. "He taught me a lot about sensitivity. As a guitar player, I didn't know how to be free before playing with him." The pair's chemistry is undeniable—just watch one of their heartbreaking, stripped-down duets on YouTube for a peek at the magic.
Kelly's passion extends to the local music community, too, which has been integral to his success since moving to Chicago from Los Angeles eight years ago. "Coming here was a breath of fresh air," Kelly says. "The people I play music with have a beautiful attitude about things." It's here that Kelly landed his first paying gig, and he has connected not only with the local rock underground, but also with the world-class avant-garde scene. "There are people here who do totally experimental music and they are so nurturing towards each other," he explains. "That community is one of the best parts of Chicago for me."
The ups and downs of operating within such a tight-knit network is a theme at the center of his solo work. "It's what the record is about," he says of 2012 release The Corner Man, his most intrepid, resolute record to date. The theme's most obvious in "Now You Are One of Us," a steamrolling folk ballad—punched up by the singer–multi-instrumentalist's gut-grabbing, front-and-center trill—which recounts a tale of the laborious path to peer acceptance. But the theme also shines through in the sonic excursion that follows, which delicately traverses psych, Americana, garage and Spanish flourishes. And lyrically, many of the songs drive a slow knife. "This is my friend at the end of this leash / He's going hungry, not me," he proclaims in "Put on a Smile." "It's not like a prog thing, where I'm pulling out all these tricks," Kelly says. "It simply has different dynamics. I hope people would want that, because I'm tired of hearing things that are on one level."
Though he helmed many of the instrumental duties on The Corner Man and on a forthcoming six-song EP, including bass, guitar and drums, he lights up when discussing the Cairo Gang's new, collaborative format, which includes Ryan Weinstein (Coffin Pricks) on bass, Sam Wagster (the Father Costume) on guitar and Ben Babbitt (This Is Cinema) on drums. The quartet is already working on new material, and Kelly's excited about the array of influences each member brings to the songwriting process. "We're all kind of jagged in our musical interests. I really want to take that and make something that's more aggressive."
The Cairo Gang plays Saturday 8 at Schubas and Sunday 9 at the Burlington.