Unknown Mortal Orchestra | Interview
The psych-rock outfit's uninhibited frontman comes clean.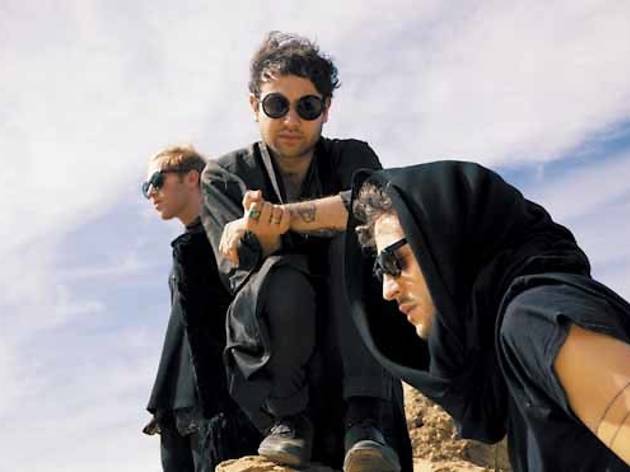 New Zealand is roughly the size of Colorado, but the former British colony's diminutive size doesn't preclude the presence of paparazzi. "There's kind of this weird miniature celebrity culture that just doesn't suit me," says Unknown Mortal Orchestra's Ruban Nielson, speaking about his old stomping ground from his adopted home of Portland, Oregon. He would know, having scored a few radio hits back there in the mid-aughties alongside his brother Kody in the Mint Chicks, who were signed to acclaimed garage-punk label Flying Nun Records. "We kind of became mainstream for a while, so there was this pressure," he explains. "My brother stayed in New Zealand and his girlfriend's pregnant right now, and they're getting offers from tabloids for photos of the [baby] bump," he says with a laugh.
After being at the center of Kiwi media scrutiny amidst turbulent band relations, not to mention harboring ethical conflicts about the recording industry, Nielson made a decision: No more music. "I thought there was just something I could do where I'd make more money but that would be just as creative." Like with any good existential crisis, a move across the world into a yurt on a friend's property was in order. "It was something that my wife wanted to do," he says. "It was cool when the babies were really small. But it just became a hassle, so we got a house."
Nielson's rejection of music didn't last very long, either, and he anonymously posted a song, "Ffunny Ffrends," on his Bandcamp page in 2010, which attracted the attention of bloggers and led to the formation of Unknown Mortal Orchestra. "It wasn't the music itself that made me reluctant, it was all the industry stuff," he says. "I thought I was going to be able to keep going just on touring, but I have a wife and two babies and we were running out of money."
The band's new sophomore LP, II, goes down smoothly, like an easy-drinking psych-rock brew poured with a thick head of soul. "On this one I wanted to get further into the R&B thing because I think it's what makes the project unique from other psych-rock or garage-rock bands on the scene," he explains. Despite the record's mellow flavor profiles, Nielson's lyrics have a sadness and desperation, which sprang from the isolation he felt while relentlessly traveling for the band's eponymous debut, among other emotional and psychological trappings associated with life on tour.
"[Bassist] Jake [Portrait] and I, we were using a lot of drugs," he admits. "My dad was a touring musician, and he's a recovering addict. I grew up with him always being on tour and I used to think, 'Man, why doesn't he just not do that stuff?' " he explains. "But what I realized is those things make you feel normal while you're on the road." Instead of tumbling further down the rabbit hole, Nielson channeled the ups and down of a year-and-a-half of the road life into songs, and was able to analyze his successes and shortcomings along the way.
That period of introspection left a lasting impression on the songwriter in the form of a tattoo. It's a third eye, on his throat. "The base of your neck is a communication chakra so I left a permanent mark to remind me to communicate, because isolating myself is one of the issues I have," he says. "The whole point is to connect with people and use it as a way to have empathy and make music try to help people."
Unknown Mortal Orchestra plays Lincoln Hall Thursday 7.