Wanda Jackson | Interview
The Rock and Roll Hall of Famer reveals the secret to longevity.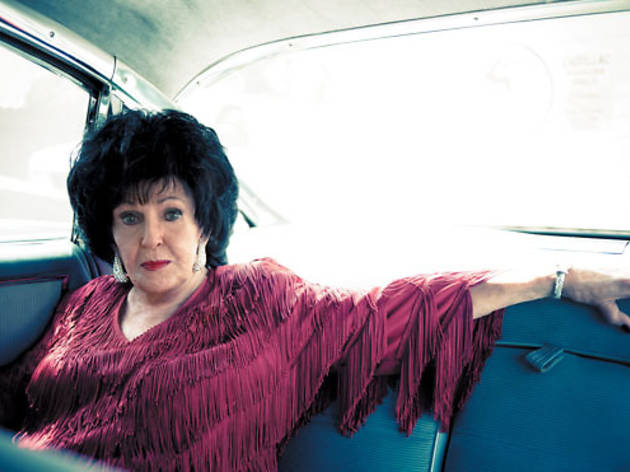 Wanda Jackson has been one of the most dynamic artists in American music since establishing herself as the Queen of Rockabilly in the 1950s. She's found success as both a country artist and gospel performer, and for the last 30 years she's been one of the biggest stars in the rockabilly revival. A Jack White–produced LP, The Party Ain't Over, raised Jackson's profile in 2011, and she'll be playing songs from that album plus tough-gal classics like "Let's Have a Party" in addition to tunes from her new Justin Townes Earle–produced Unfinished Business when she rings in the New Year at the Double Door. We reached the Rock and Roll Hall of Famer at her Oklahoma City home.
Did you play Chicago in the 1950s on WLS's National Barn Dance?
For some reason I don't think I ever did the Barn Dance. I do remember one time in the '50s I did a package show in Chicago. My mother and I drove from Oklahoma City and for some reason I had to change clothes and do my makeup in the car. [Laughs] Things like that stick in your memory.
Who backed you up at these package shows?
I'd usually be at the mercy of the house band.
If it were a straight country band, would that make it hard for them to get your rockabilly vibe right?
Absolutely. One time I played Las Vegas at the Showboat casino, and the headliner was Bob Wills and the Texas Playboys. Trying to get a western swing band to play "Fujiyama Mama" sounded ridiculous, to put it nicely. I had to fight through that every night. Finally I did form my own band.
Your band included Big Al Downing, making you one of the few interracial country acts. Was that ever a problem?
One time in Billings [Montana], I hadn't done but one or two songs when the manager said, "You'll have to get the black boy off the stage. We don't allow blacks in our club." I turned around and told the band, "Okay guys, pack up, were leaving right now," so they started to unplug things, and the manager says "Wait, hold everything, the rest of you can stay." I said, "Yes, but he's part of my band, so if he isn't welcome, none of us are." He thought for just a few seconds and said, "Okay, just go ahead." So Al got to stay, but I was ready to go. I only had a four-piece band—if you took Al out I didn't have hardly anything left.
Speaking of small bands, you got a lot of attention for your record with Jack White, but I love the simple approach on the new album.
Thank you very much. That's exactly what Justin Townes Earle said. He said on Jack's album there was so much music and everything, and he said "I'd like to do a record now where you stand out and not the instrumentation," and that's exactly what he did.
It's incredible that you've been a performer for almost 60 years, but what's unheard of for a musician is that you've been married for 50.
51.
Any tips?
Well, you have to fall in love with the right one. Also, about ten years into our marriage we were on rocky ground and both gave our hearts to Jesus Christ, and that made all of the difference. When both of you want to be the leader of the family, you're bumping heads, and anything with two heads is a monster. When you have Christ as your leader, the couple isn't fighting. Does that make sense?
Certainly. Your mother lived to almost 100…
97; I thought for sure she'd make 100.
So you have a few more decades of singing in you.
[Laughs] I'm 75, and my husband will sometimes point to someone who's singing in his eighties, like Tony Bennett, and I'll say, Oh honey, don't expect that of me. Let's take it one year at a time.
Any New Year's resolutions for 2013?
Years ago I gave up on that because it made me feel so defeated when I didn't fulfill them. I think my New Year's resolution is to not make any New Year's resolutions.
Wanda Jackson plays Double Door Monday 31. Unfinished Business is out now.