Willis Earl Beal | Interview
Chicago's Willis Earl Beal jumps from being a stranger in his hometown to labelmates with Adele.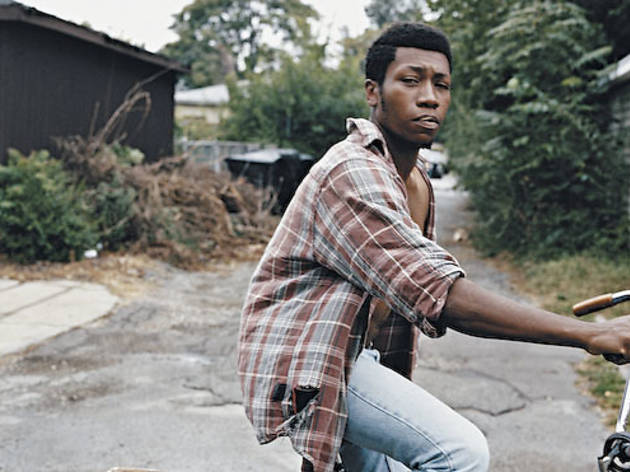 Even if every detail is true, it's not inappropriate to describe Willis Earl Beal's ascension as mythological. It's a juicy narrative: A nomadic, near-homeless troubadour leaves copies of his bizarre bedroom recordings around the city with notes reaching out for elusive human contact. The strange, lo-fi tunes, which oscillate between spooky interior monologues and intergalactic ritual music, eventually get released in a limited edition by Found magazine. This somehow leads to a contract with the label of Adele and Radiohead.
The craziest aspect of the story is not that XL Recordings would hear gold in these kooky compositions. The Chicagoan's songwriting is hypnotic, and he has a solid voice. He made it to the second round of the X Factor trials, where he sabotaged his chances by slurring his way through an improvised "Goodnight Irene." What's nuts—and incredibly ballsy—is that a commercial label decided to release the original no-budget CD that Beal left randomly around town.
"I didn't want them to," Beal explains over late-morning beers in a near-empty Ukrainian Village tavern. "That was recorded for a small group of people. For me and for whomever found it. I wanted to do the whole record over in a studio. When they said, 'We want to release it the way it is,' I thought, 'Oh, I'm about to get fucking humiliated.' "
With its hiss and odd singing ("I'm exploring characters, so my voice is different on each song"), Acousmatic Sorcery is unlikely to snare Adele's audience. But presenting it as outsider art, complete with Beal's enigmatic drawings, echoing outsider icons like Daniel Johnston and Wesley Willis, doesn't bother the former Englewood resident. "All I ever wanted to be was an outsider," he says, his eyes shielded by sunglasses in the dark dive. He claims he spent his formative years friendless and single. "Outsider art is an unadulterated, uninhibited thing. It's my vision unfiltered."
Yet, the standard definition of outsider art—work by untrained folks out of touch with the mainstream, often informed by madness—doesn't fit Beal. Though profoundly original, the 28-year-old is a deliberate, intelligent artist who speaks of becoming the "black Tom Waits."
"I hate to say it, but Chicago was not an influence to me musically," Beal says. Though Acousmatic Sorcery draws upon the eerie power of old-time spirituals, there is no echo of Chicago's blues, gospel or soul past. "My grandma listened to Sting and Depeche Mode," he says with a laugh. And similarly, though songs like "Cosmic Queries" echo Phil Cohran's thumb piano, Beal's Afro-Futurist, avant-garde approach bears no trace of Chicago's AACM collective.
"What is that?" he asks. "I wish I wasn't so ignorant.…"
Even the one local scene he was hip to—the vibrant poetry scene—proved elusive to young Beal. "I went to the Heartland Café a couple of times and went to the Green Mill," he says. "But got kicked off the stage right away."
So what are his influences? "I look at old factories, the dilapidated industrial sites, for inspiration. And I also connect with the buses and trains. That surfaces in my music. I don't know how, but it does. I connect with public transportation and the ghosts of industry."
Beal is unsure of how his album will be received. But he expects good things to be on the horizon. He talks of moving his grandmother out of the 'hood and buying front-row Bulls tickets. I broach the idea that the mainstream might not be ready for such a challenging debut. He brushes off any concerns. "It'll be okay," he shrugged. "I think people want me to succeed."
Willis Earl Beal plays Hideout April 19.