Yo La Tengo | Interview
The long-running indie trio teams with John McEntire on its latest for Matador.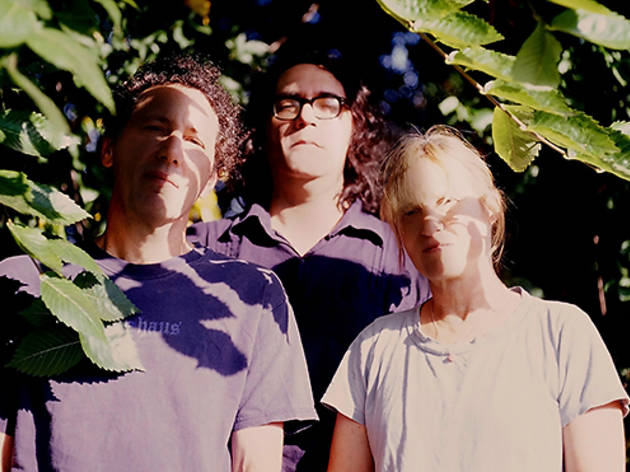 It's not every day that the door is held for me by a member of a band I've been following for nearly 20 years, but on a hot afternoon in late July I'm standing face-to-face with Yo La Tengo guitarist Ira Kaplan as he hoists open the hefty front door to Soma Electronic Music Studios. It's in this unassuming space at the corner of Damen Avenue and Division Street, next door to the Rainbo, that Yo La Tengo has quietly been crafting its 13th full-length, Fade.
The New Jersey trio's last seven albums were recorded in Nashville with producer Roger Moutenot, including such seminal LPs as Painful, And Then Nothing Turned Itself Inside Out and I Can Hear the Heart Beating as One. So the decision to record in Chicago with John McEntire might strike fans as a bit strange, dramatic even. But bassist James McNew and drummer Georgia Hubley, who's married to Kaplan, explain that the decision was a natural one. McEntire, best known as a member of Tortoise and the Sea and Cake, is simply a longtime friend whom they respect and have toured with over the years.
After a friendly handshake, a polite but clearly distracted Kaplan leads me down a short hallway, through Soma's cluttered entryway and past a tiny kitchen into a dimly lit control room heaped with impressive digital and analog gear. Here, Hubley and McNew are sunk into each end of a couch against the back wall. McEntire, unfazed by my entrance, sits stealthily behind the soundboard, ready to record at a moment's notice. The band is in the midst of conducting a string session for "Is That Enough," the second song on the new album, and a group of hired guns sits on the other side of a glass window, awaiting instructions from McEntire. "Can I get you something to drink?," whispers Hubley with a smile before motioning to an empty chair and settling back into her MacBook. "Oh wow, the Olympics is going on. Did you know that?" she asks, admitting she's lost track of headlines after three weeks of being holed up in the studio.
In this setting, the indie-rock stalwarts exhibit three distinct personalities. Hubley is warm, adding comic relief, while a pensive McNew sits with his eyes closed, listening closely but saying little. ("I think that was kind of a product of what we were doing that day," McNew tells me later by phone.) Meanwhile, Kaplan, sheet music in hand, plays the meticulous bandleader, counting and pointing out inconsistencies between the string arrangement written by Tortoise's Jeff Parker, and what the cello, violin and viola are producing. "It's an unusual feeling, bringing in a stranger to play on this really personal thing that you've been so close to and working on for such a long time," McNew says. "It's funny and uncomfortable and weird, but you know, a lot of good things are."
Communication comes easily, almost effortlessly, for this band, whose current lineup has been in place since 1992 (Hubley and Kaplan launched the group in 1984). Take the striking artwork for Fade, a photograph from a press shoot in Portland, Oregon, depicting a miniature Yo La Tengo dwarfed by a verdant tree. The three members knew they wanted to use the setting for the cover from the moment they reached the top of a hill at a local park, before it was even shot. "I think we all started thinking the same thing immediately," McNew says. "It was amazing happenstance." That kind of like-mindedness comes with a collaboration surpassing two decades. "Yeah, it happens pretty constantly," McNew adds. "We're tuned."
Yo La Tengo plays the Vic Theatre Friday 1. Fade is out now.