Heads up! We're working hard to be accurate – but these are unusual times, so please always check before heading out.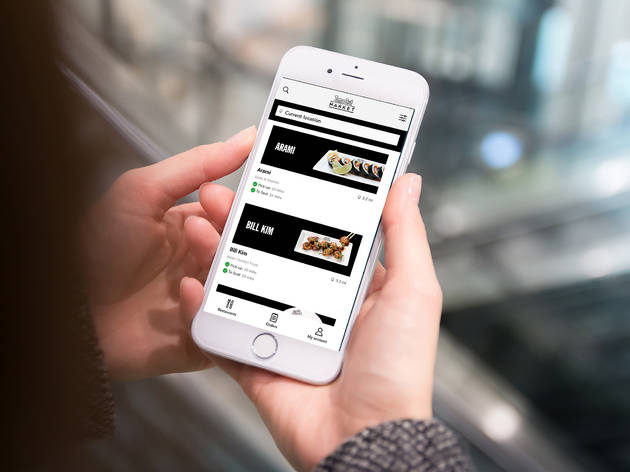 How to order at Time Out Market Chicago
Find out how to order at Time Out Market Chicago for dine-in, takeout and delivery service.
Along with all of the safety precautions and sanitization procedures we've put in place at Time Out Market Chicago, we're also making it easier than ever to order food and drink—whether you want to dine indoors, lounge around on the patio or rooftop terrace, or take your meal to go. We know that everyone is easing back into dining out, so we want to make sure that there are options for every comfort level. Soon you'll even be able to have Time Out Market eateries delivered straight to your doorstep!
Take a closer look at how you can order at Time Out Market Chicago when we open on Wednesday, August 26.
RECOMMENDED: Full guide to Time Out Market Chicago
Dining In & Ordering Takeout at Time Out Market Chicago
Whether you want to sip rosé on our rooftop or order your food to go, we're happy to have you. We're discouraging customers from using cash at the moment at our bars, opting instead for contactless ordering through your phone.
All you need to do is download the Time Out Market app that's available for Apple and Android smartphones: Search for "Time Out Market" via the App Store or Google Play to download the app for free.
Once you're there, select Time Out Market Chicago and check out the bar menu as well as the selection of eateries to order from. (Don't forget: you must bring a valid ID to the bar to pick up drink orders.) From there, you can place orders and have them tracked via email, text, and/or push notifications on your phone. Pretty nifty, right? It's important to note that, just as it was when you could visit Time Out Market Chicago pre-lockdown, orders from eateries cannot be combined—so, an order of dumplings from Bill Kim and a platter of tacos from Dos Urban require two separate orders.
There are a few other housekeeping items to go over: We're asking guests to wash their hands upon entry, using our bathrooms or the sanitization stations throughout the Market. We also require that you wear a mask when you are not eating or drinking; practice safe social distancing from others; respect the floor signage; and keep groups to a minimum of six (6) people from a maximum of three (3) households.
Ordering Delivery from Time Out Market Chicago
Delivery is available from Time Out Market Chicago through DoorDash. You just need to create an account with a credit card, place your order and food from the best chefs in the city will be brought straight to your door. Here's who you'll be able to order from:
Note that orders from eateries cannot be combined; you'll have to treat each eatery as if it's a separate restaurant.
Your guide to the food and drink at Time Out Market Chicago