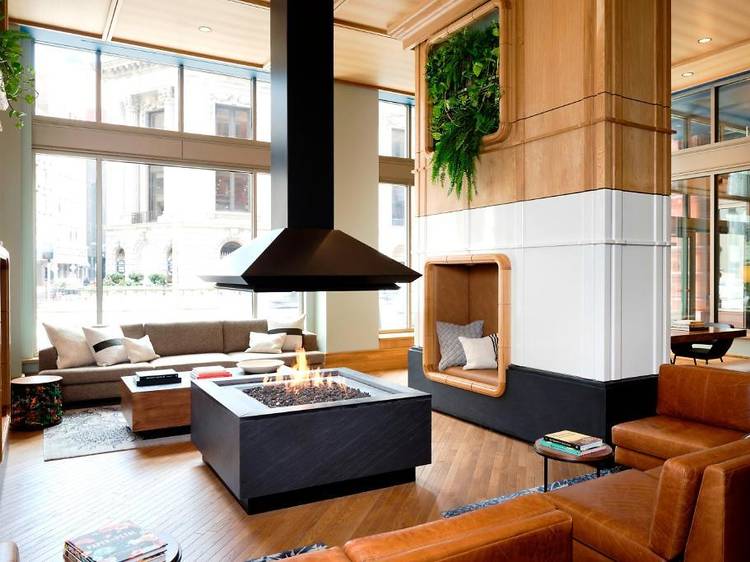 1.

Kimpton The Schofield Hotel
History oozes from every brick at the Schofield hotel, housed in a Victorian-era building designed by architect Levi Schofield. The copious plants are a homage to Schofield's involvement in the creation of the Museum of Natural History and the rooms are playful, with touches such as matchbox cars above the bed and knitted ottomans made from recycled saris. Seasonal, local ingredients star in the restaurant where chef Andrew Gorski serves north-eastern Ohio favorites with a creative twist. Location-wise the Schofield couldn't be better – you can walk almost everywhere downtown from here.
Mood? Boutique chic.
Location perks? Super central.
Budget range? A wide range of options.