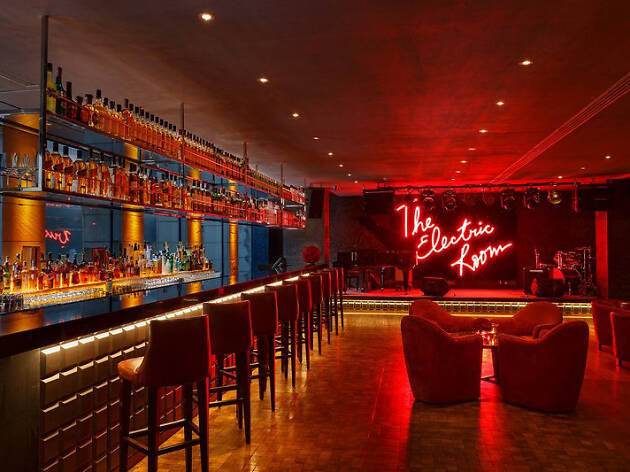 The 11 best clubs in Delhi
The best clubs in Delhi showcase the city's killer hip-hop scene and include secret dance parties that promise fun
From a killer hip-hop scene made up of international clubs to rooftop bars, hotel lounges and elegant restaurants that transform into secret parties, Delhi's vibrant nightlife scene is the alter ego of a city that is more subdued while the sun is out.
If you're looking to party the night away while in India, you've come to the right city: here are the very best clubs in Delhi, outstanding destinations in a capital that you won't soon forget.
Best clubs in Delhi
With locations in London, Dubai, Mykonos and São Paulo, Toy Room has landed in Delhi, already earning praise throughout the city. Looking over at resident mascot teddy bear Frank busting moves to killer hip-hop and R&B tunes, patrons will revel in the funky décor: the graffiti-covered walls depict music legends like Biggie and Prince. A night here is nothing short of epic.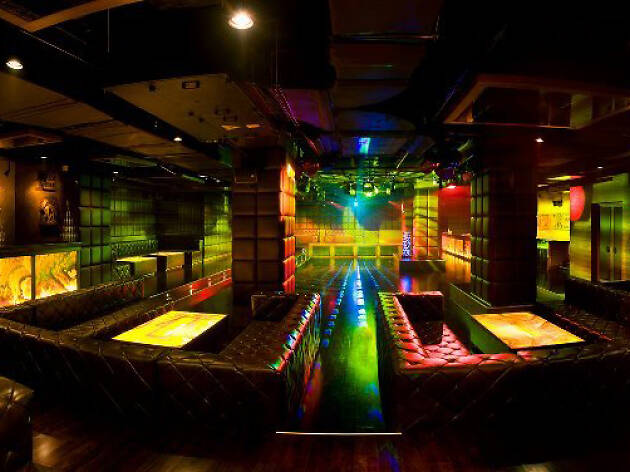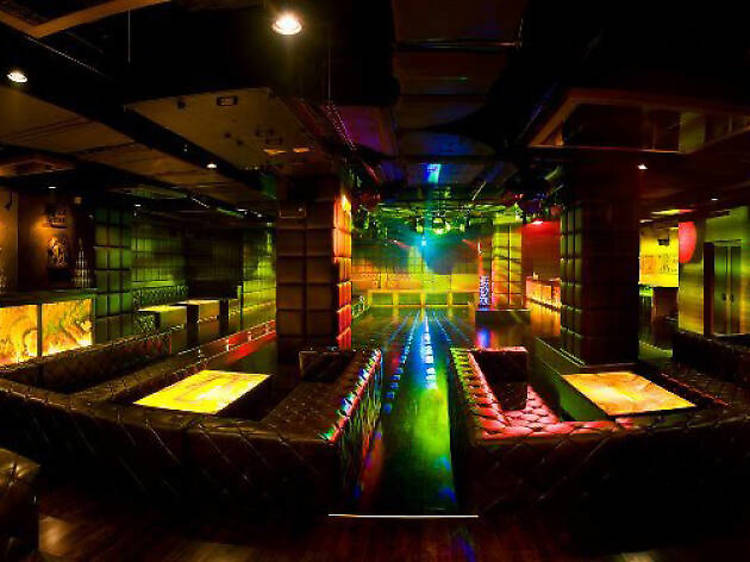 Photograph: Courtesy Tripadvisor
This after-party (wild) spot has been a favourite since its 2011 inception. Open well into the night, Kitty Su is home to eccentric performers, a champagne lounge, an A-list room and a main stage club. With branches across the country, Delhi's Kitty Su remains the original location of the magical kingdom.
Around for about a decade, this old timer is found at the foot of the DLF Promenade Mall. Come 11pm, the area becomes a spontaneous dance floor where the DJ always manages to cover every genre of music throughout the night. Almost always at full capacity, we suggest getting here early.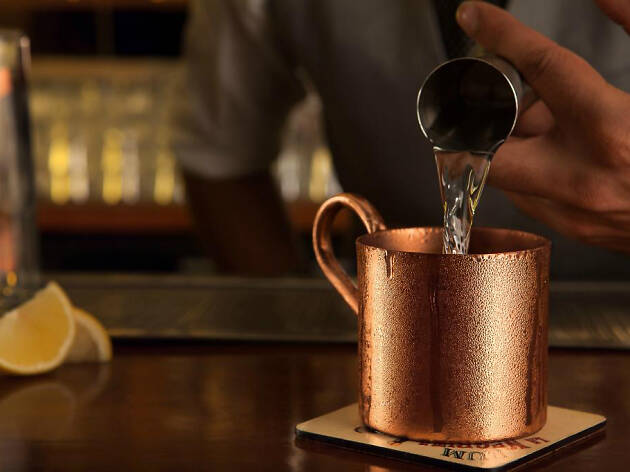 Photograph: Courtesy Tripadvisor
A speakeasy hidden in a quiet market, this is the epitome of a classic underground party scene. Enjoy signature cocktails while grooving to Frank Sinatra on the first floor (don't miss the hidden cigar lounge) or step down to the basement decked with wooden seats and flooring and dance to top 40 and old-school tracks while the DJ plays from a laptop balanced on overturned wine barrels. You'll need a pass code to enter (it changes a few times a week and is sent out to a private list of people) so you'll want to ask around before planning a visit.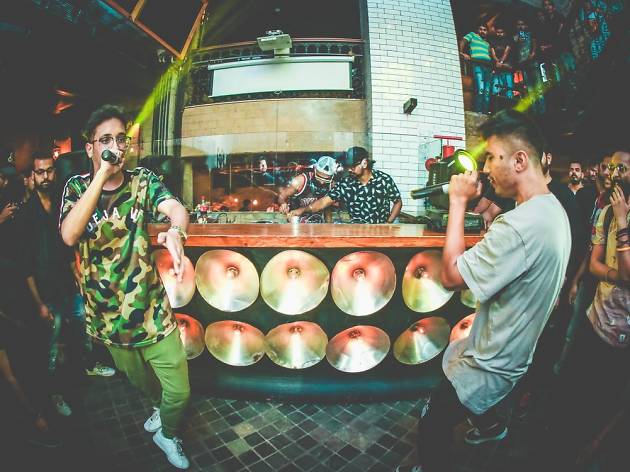 Photograph: Courtesy Frozen Pixel Studios
This is a cool concept: it's a co-working space and café by day that turns into a bar and lounge by night. Bar hop your way around Hauz Khas Village and end your night here, a favourite party destination on weekends and Wednesday nights. The entire space turns into a massive party, hosting underground bands' gigs and more: nobody does hipster parties better.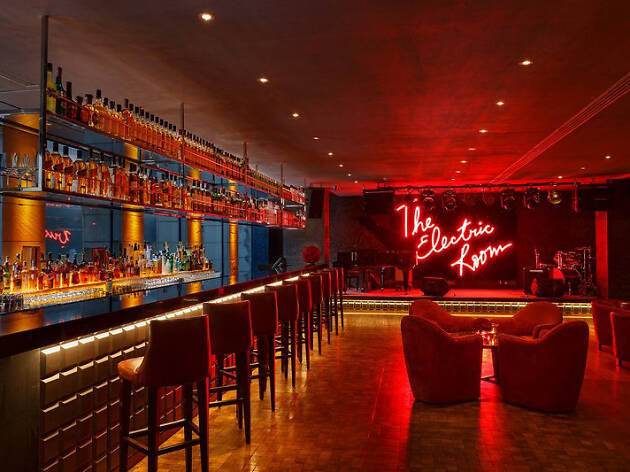 Photograph: Courtesy Tripadvisor/Leonardo
Nestled in the chic Lodhi Hotel, with a super solid sound system in place, this spot is open well into the wee hours and the party atmosphere is hard core. The neon lit club plays centre stage to some live acts on the weekend before turning into an all-night rave party of sorts: expect techno music oscillating between mainstream pop and even Bollywood picks.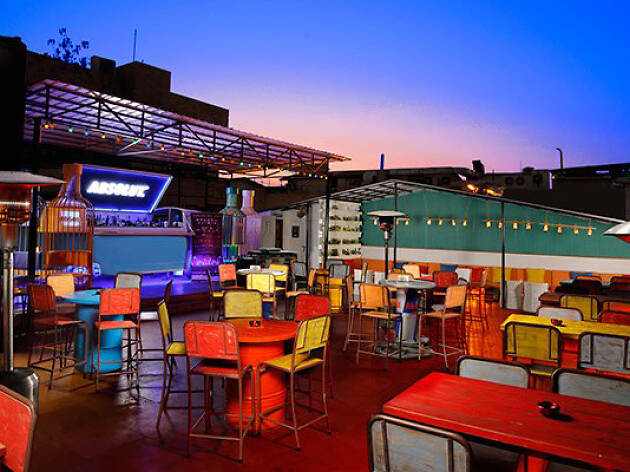 Photograph: Courtesy Tripadvisor
Buzzing any given night of the week, this patio and rooftop bar holds its own amongst a plethora of venues right around the corner in Hauz Khas Village. A super chilled, laid-back and "summer house-y" party vibe ensues: you can get right in the middle and dance or sway to the music while sitting at a table admiring city views from the gorgeous rooftop. Fun fact: Coldplay's Chris Martin played an impromptu gig here on a trip to Delhi back in 2015.
This members-only club boasts a super sort of sleekness in its décor strategy. Perched up in the Hyatt Regency Hotel right opposite scenic pool views, this spot is open well into the night and usually ends up hosting a lively after-party dance-off on the weekends. It's totally worth the effort of finding a member and tagging along, trust us.
Priveé is smack-dab in the middle of Delhi and hosts high-end events and performers on the regular. Decked out with LED lights, a massive dance floor, a state-of-the-art sound system and VIP lounges, the club is open until late. Pro tip: get here before 11pm to avoid paying a cover charge.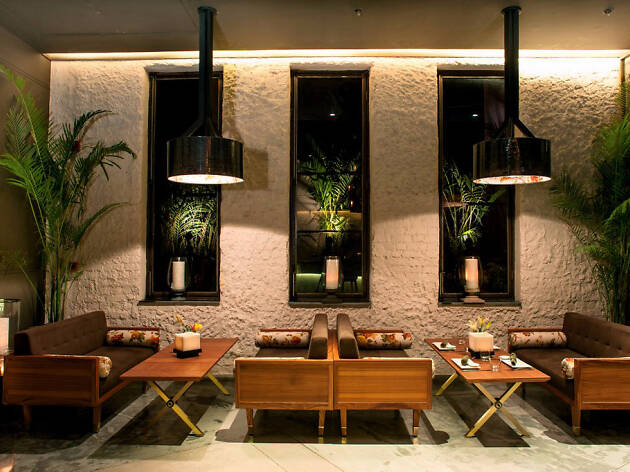 Photograph: Courtesy Tripadvisor
Located in the lively Epicuria food mall, this is a great spot for a delicious Mediterranean meal. The restaurant transforms into a club post dinner—the kind where tables are cleared to make room for an awesome dance space. Perched above a winding staircase, guest DJs spin their sets and, often, the party pours onto the outdoors seating area as well.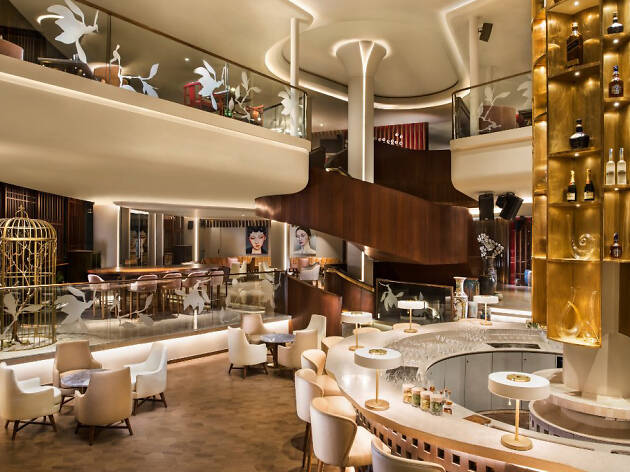 Photograph: Courtesy Tripadvisor
Located in the swanky Andaz Hotel, with its all-glass façade and hidden private rooms equipped with personal bars, coming to The Hong Kong Club makes for a fancy night out. Expect super high ceilings and a massive island bar in the middle of the space, surrounded by oriental décor. The best part? The drinks are aptly named after the Chinese zodiac.
Looking for a place to stay?
From quirky, family-run guesthouses to lavish palatial estates, Delhi's accommodations cater to all budgets, tastes and temperaments.