Heads up! We're working hard to be accurate – but these are unusual times, so please always check before heading out.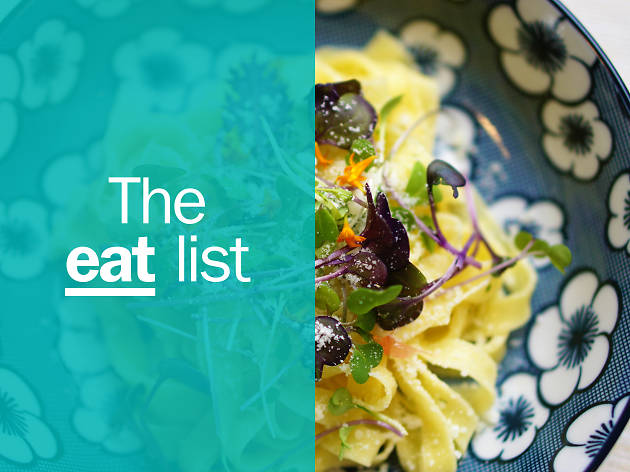 The 10 best restaurants in Detroit
The local culinary scene is so varied that eating at the best restaurants in Detroit will feel like a world-wide trip
Detroit's restaurant scene benefits from a roster of award-winning chefs, an array of well-cultivated newcomers who are bringing innovative experiences and incredible flavors to Motor City and, of course, a slew of palates craving top-notch food. In addition to offering tourists and locals a set of fun things to do, beautiful hotels and exciting vibes, the city bestows all with a gastronomical culture that is so ethnically varied that a single meal may feel like a trip around the world. How to find your way through the gridlock of both high-end and more casual eateries? Easy: follow our guide to the best restaurants in Detroit. Napkins at the ready.
Best restaurants in Detroit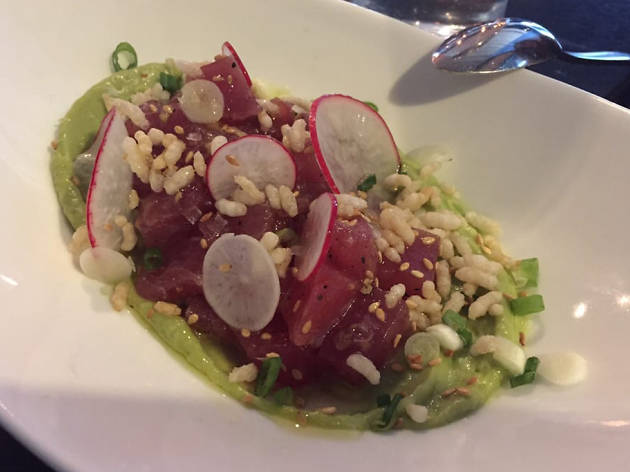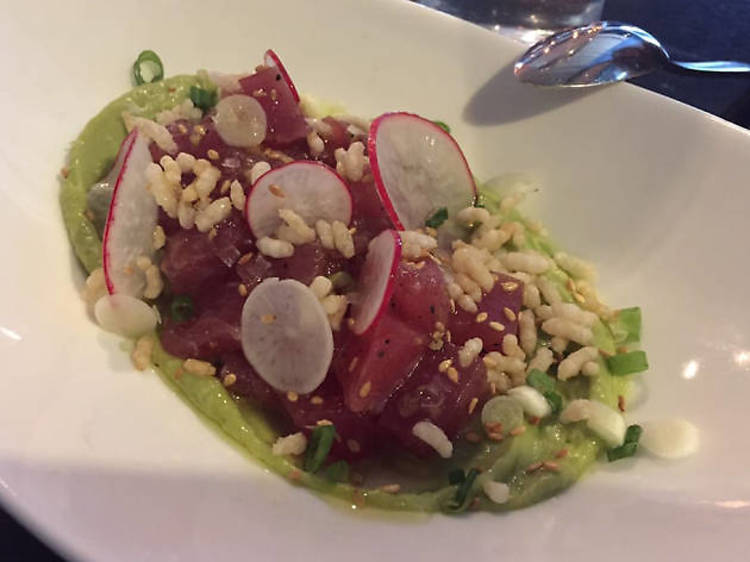 Photograph: Courtesy Yelp/Annette J.
What is it: Three-time James Beard award semifinalist Andy Hollyday has given Detroit a stylish getaway right in Midtown, in the form of Selden Standard, a New American restaurant offering seasonal, locally sourced small plates and cocktails.
Why go: Depending on your mood and the kind of outing, you can dine in the upscale conference room or overlook the pizza oven and open kitchen in the more casual part of the restaurant. Either way, order the duck sausage with the very delicious cauliflower with tahini sauce, cumin, cilantro and pickled hot pepper.
Price: Average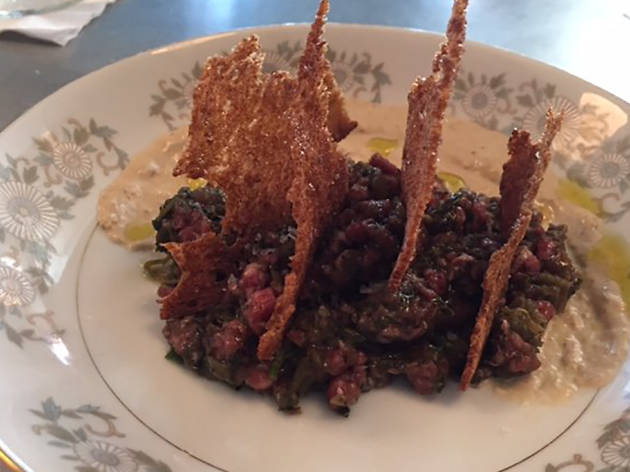 Photograph: Courtesy Yelp/Keith W.
What is it: Chef Kate Williams is the queen of Detroit's up-and-coming culinary scene, turning every restaurant she graces into a must-visit. That is especially true at the Lady of the House, which feels like a mix of modern farmhouse and fine Parisian dining.
Why go: The homey restaurant serves food on chef Williams' grandmother's china. Try the sweet carrot bisque with simple farm greens—grown right here in Detroit.
Price: Pricey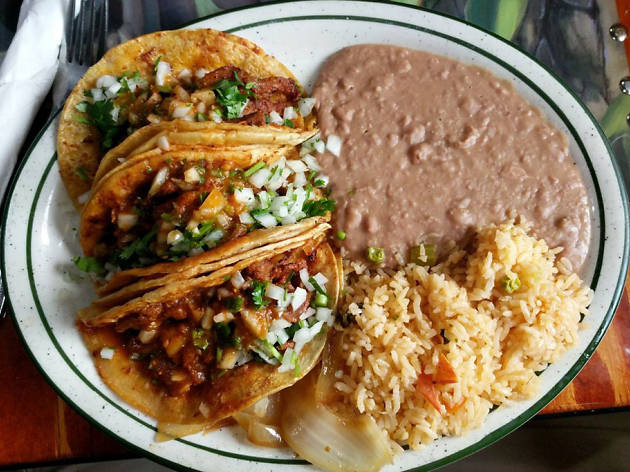 Photograph: Courtesy Yelp/George F.
What is it: Mi Pueblo is a family-friendly restaurant that highlights the gastronomical traditions that characterize the state of Jalisco in Mexico.
Why go: From the steaming baskets of freshly made tortilla chips served alongside homemade salsa to the complex stews of pork, skirt steak and tongue, everything prepared at this longtime Mexican favorite is flavor-forward and worth a visit all on its own.
Price: Bargain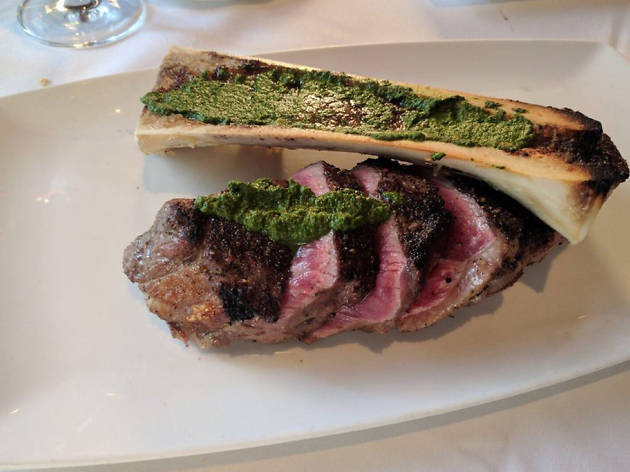 Photograph: Courtesy Yelp/Milica J.
What is it: Michael Symon became a Detroit favorite when he opened Roast inside the stunningly renovated Westin Book Cadillac hotel. These days, the eatery's meat-forward menu is a regular pick among the city's foodies.
Why go: From the beef cheek pierogies to the lamb neck risotto and the roasted marrow, carnivores will love the hearty dishes prepared at Roast. The setting is sexy and intimate, making this a great date night destination.
Price: Pricey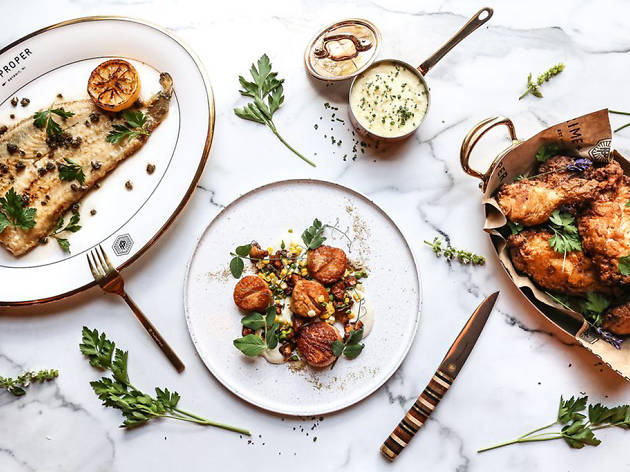 Photograph: Courtesy Yelp/Prime + Proper
What is it: This relative newcomer has already earned a spot on many "best of" lists for its massive steaks, modern and luxurious space and attention to detail. The dry-aged steaks and chops are prepared in-house for a minimum of 28 days, resulting in a supremely moist and tender cut of meat.
Why go: The meat, of course. But also the healthy selection of seafood, caviar and raw specialties to balance out the smoky, meaty flavors defining most of the menu.
Price: Blowout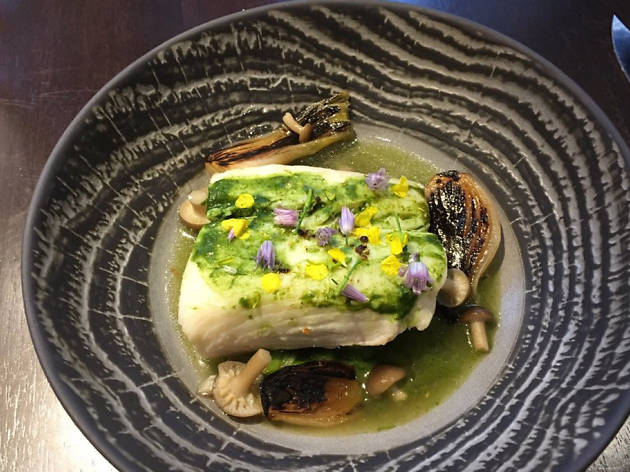 Photograph: Courtesy Yelp/Joy J.
What is it: Michigan native Thomas Lents has traveled around the globe to learn about food and he has now brought all that knowledge to Detroit in the form of the Apparatus Room, his New American eatery inside the Detroit Foundation Hotel.
Why go: Everything about this restaurant screams luxury and visual delight. The food also earns raves, especially for the light sauces and deep flavors defining each dish. Those who crave the best should opt for the Lents' chef's table, which he personally prepares, or the 36-hours braised French veal.
Price: Pricey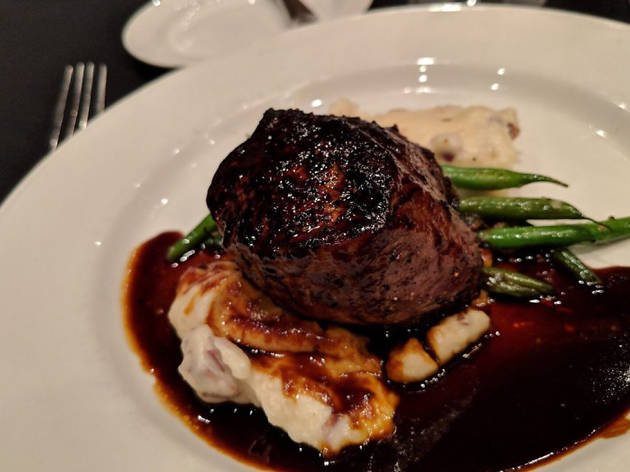 Photograph: Courtesy Yelp/Grace P.
What is it: Since this joint opened back in 1938, Detroit's high rollers have been dining here with their friends and family. Today, this sumptuous spot has reopened following a brief hiatus and despite its already impressive reputation, is being celebrated as even better than the original.
Why go: Not all chop houses are created equal - and the London Chop House demonstrates that with ease. While the menu may (at first glance) read like a classic steakhouse, there's so much more on offer. Sure, there are all of the usual suspects (we're talking premium cuts like the Australian wagyu and New York strip and bone-in ribeye), there are also some more unusual dishes on offer. If you want to eat outside of the box, get your chops around some sautéed lake perch or thyme-brined chicken breast. Trust us: it's worth every penny.
Price: Blowout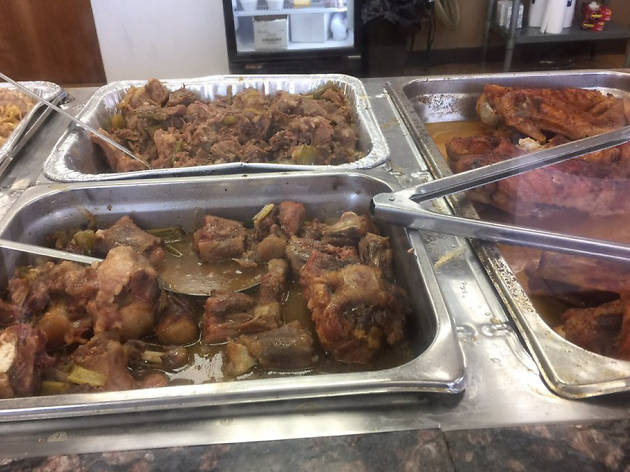 Photograph: Courtesy Yelp/D Y.
What is it: A low-key, no-frills eatery serving big portions of soul food from a counter. Expect meatloaf, liver and turkey breast-based dishes.
Why go: There's a reason Travel Channel's Andrew Zimmern stopped by Motor City Soul Food on his Delicious Destinations show. The restaurant's wide array of soul food and classic dinner options have made generations of Detroiters happy and full.
Price: Bargain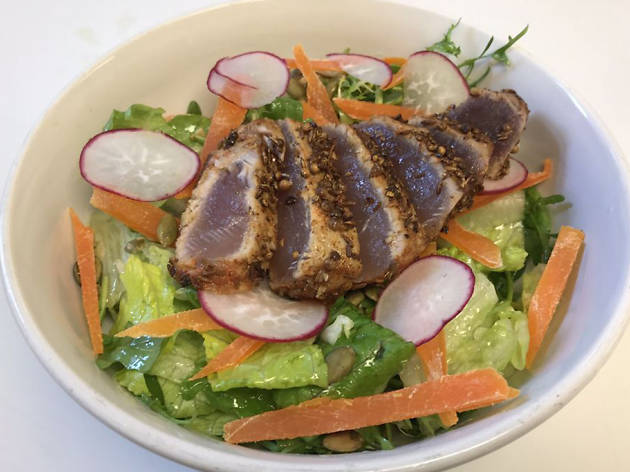 Photograph: Courtesy Yelp/Jack D.
What is it: A slick and welcoming gastropub based on Cass Avenue, which might be called "Common" but serve food that is far from what you'd encounter at the average joint.
Why go: This neighbourhood pub has a rep for community spirit, making it a great place to gather a group of your favourite friends before tucking into some tasty morsels. There's little doubt that you'll leave hungry, with options like duck fried chicken, duck fat fries and short rib ragu to choose from. Get quaffing on something boozy from the cocktail menu, too - our recommendation is the Ancho Mule, which contains vodka, ancho verde, lime juice and fierce ginger beer. Good weather? Grab your drink and head to the comfy outdoor patio to chill in the sun.
Price: Average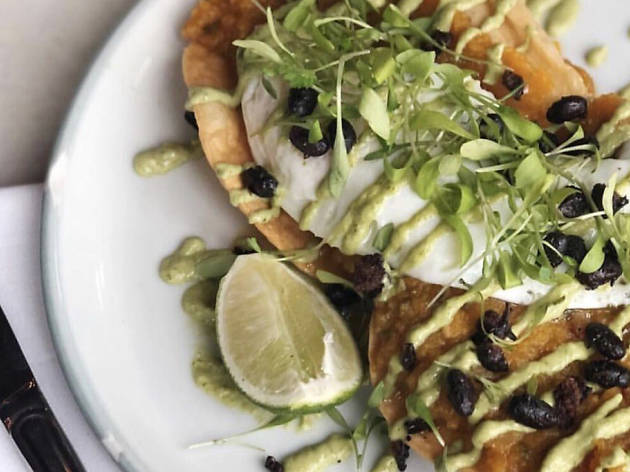 Photograph: Courtesy Yelp/Eilionora D.
What is it: Good ol' American comfort food (with a sophisticated twist) dished up in an old pawn shop. You can expect some good eating courtesy of the chefs at this Corktown joint.
Why go: For the fresh, farm-to-table grub, naturally. The menu changes with the seasons and as many of the ingrdients as possible are sourced regionally. The scallop ceviche and spicy chicken sandwich are worth the visit alone, but the craft cocktails are an added bonus.
Price: Average
Discover Time Out Market: the best of the city under one roof
Ready to plan your trip to Detroit?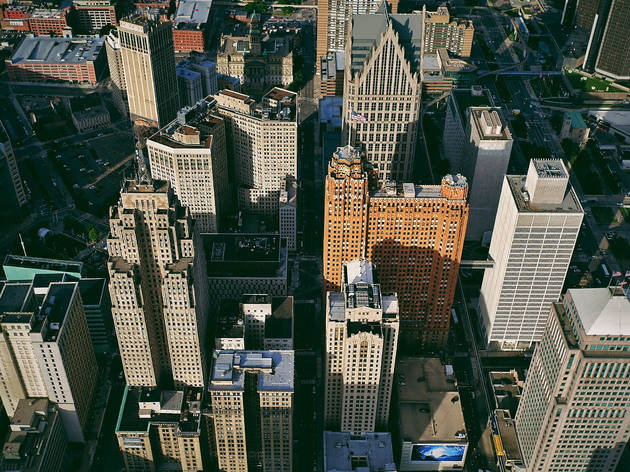 Not only does the Motor City ooze history, but artists, creatives, chefs and the like are busy opening some of the country's best coffee shops, bars, restaurants and bohemian stores. Detroit is also home to fab art museums, trendy markets and more. Check out our list of the 20 best things to do in Detroit and start planning your next trip to Michigan's largest city.