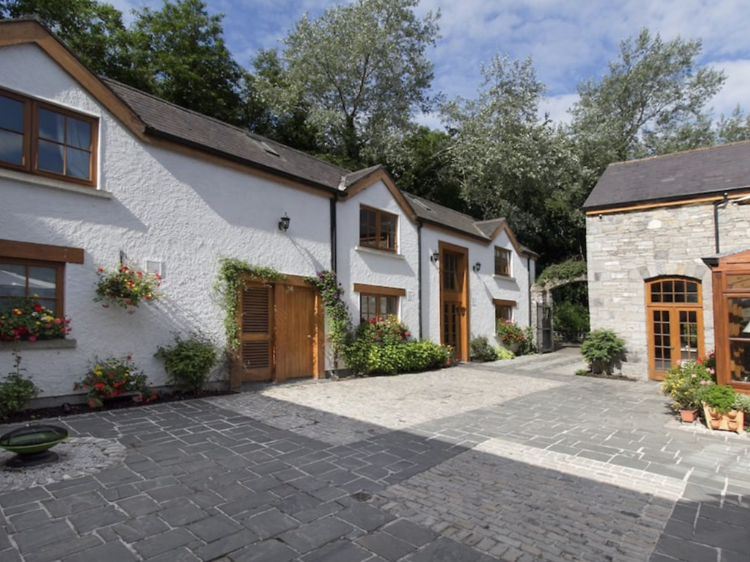 Courtesy: Airbnb
1.

The converted stable yard in Blanchardstown
Like the people of Dublin, this Airbnb is full of charm, character, and simply lovely. This gorgeous converted stableyard Airbnb is just the place for relaxing after visiting the bustling city centre - and not a bad place to stroll into at 3 am from a night out. It sleeps up to nine guests in four bedrooms, making it a great place for families or a group of friends visiting Dublin. The Airbnb is situated on the edge of the famous Phoenix Park and only ten minutes away from golf courses, should you consider yourself a golfer (the property provides golf clubs, too). Explore the beautiful surrounding areas or hop to the city only ten minutes away. It's the ideal place for a trip combining fun, culture, and relaxation. You'll also have access to a sauna. Pack your Speedos!
Rooms? Four. Sleeps nine guests.
Mood? Old world charm.
Location perks? This gorgeous Airbnb is located at the literal gate of Phoenix Park. Happy roaming.
Budget range? A steal.