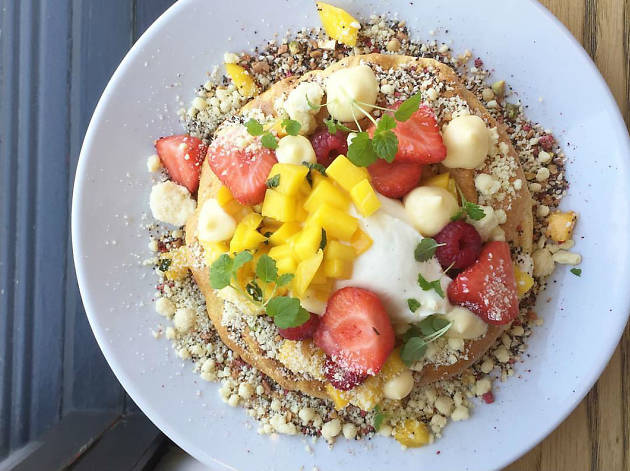 The 13 best places for brunch in Dublin
Recovering from a big night at the pub? Banish that hangover with a trip to one of the best brunch spots in Dublin
It may have started out as the kind of fanciful thing your distant great aunt would do as a pleasant way to spend her early afternoon, but now brunch is big. Properly big. The world has very much cottoned on to the brilliance of blending meals and flavours and cuisines (and throwing in a glass of bubbly for good measure). And as in all great foodie cities, the Irish capital has really gone in for it – brunch is a natural foil, after all, to a big night at its legendary bars and pubs. From cosy cafés to upscale restaurants with killer views, here are 13 of the best places to get brunch in Dublin.
RECOMMENDED: Full guide to the best restaurants in Dublin
Best brunch in Dublin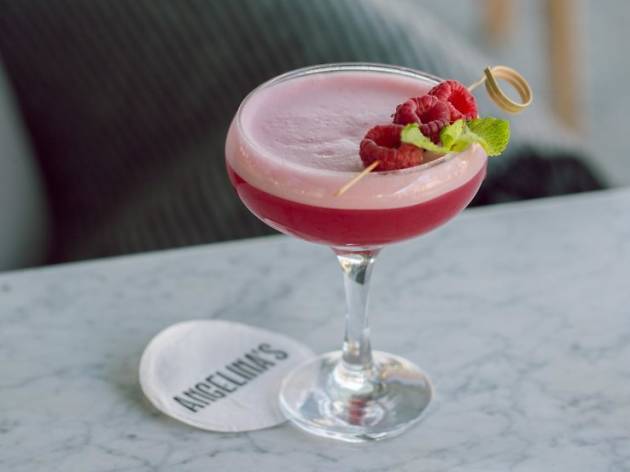 Photograph: Angelina's
Why go? If avocado's your thing, Angelina's is king.
Blame generation rent and their insatiable appetite for the creamy green fruit (that's why they can't afford houses, dontchaknow), but avocado on toast remains the undisputed king of brunch. Bow down, then, to Dublin 4 staple Angelina's, who serve not one, not two, but four separate versions of the dish on their weekend brunch menu. You can have the good stuff with bacon, salmon, asian tuna or, if that doesn't float your boat, they'll happily serve you something else from their extensive menu.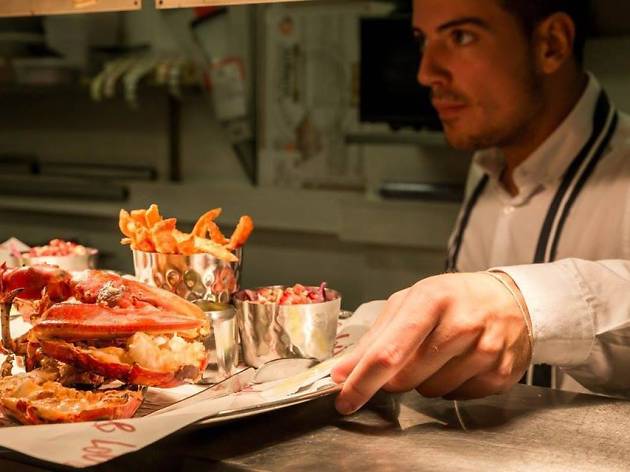 Photograph: Beef and Lobster
Why go? High-end steak and shellfish (and lighter stuff for brunch).
Go on, we'll give you three guesses as to the star dishes at Beef and Lobster... But if all manner of juicy patties and succulent shellfish might be the order of the day and evening, at brunch they've also added some lighter morsels to get you going. Crab cakes, lobster fritters and spiced duck wings all nestle alongside the classics; get the brunch combo (one light bite, one big brunch item and bottomless cocktails), meanwhile, and that'll only set you back a rather reasonable €35.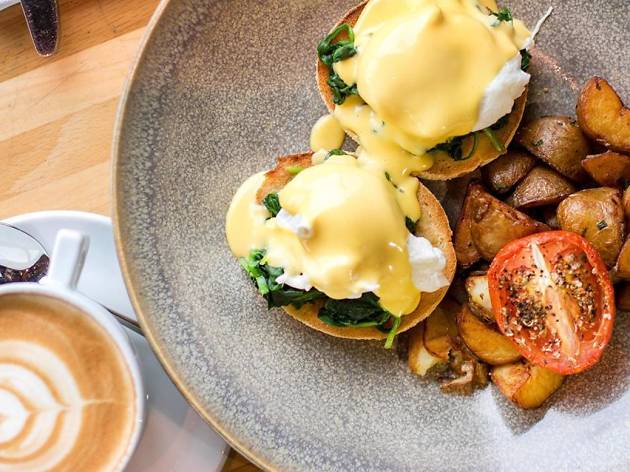 Photograph: Sophie's at The Dean
Why go? For 360-degree views of the city (and some rather good grub, too).
Perched at the top of swish hotel The Dean, Sophie's is a treat-yourself gem for two reasons. Firstly, its panoramic views of the city would leave even the most hardened local impressed. And secondly, its brunch menu ain't half bad either. Served on weekends, it ranges from healthy granola to pancake stacks to all manner of eggs. Bored of the classics? There's a whole pizza menu to choose from, too.
Photograph: Urchin
Why go? It's as close to a beach holiday as you'll get in the city.
Aiming to recreate the chilled-out vibes of a tropical beach bar, Urchin opened its doors back in 2017 to reveal cheery, summer-coloured interiors and a relaxed, unfussy vibe. Their brunch follows suit, serving up a short and simple weekend menu that's all about known pleasures. Fusing British and Latin American elements (eggs benedict nuzzle up to chorizo-flavoured huevos flamencos), you'll be daydreaming of your next trip in no time.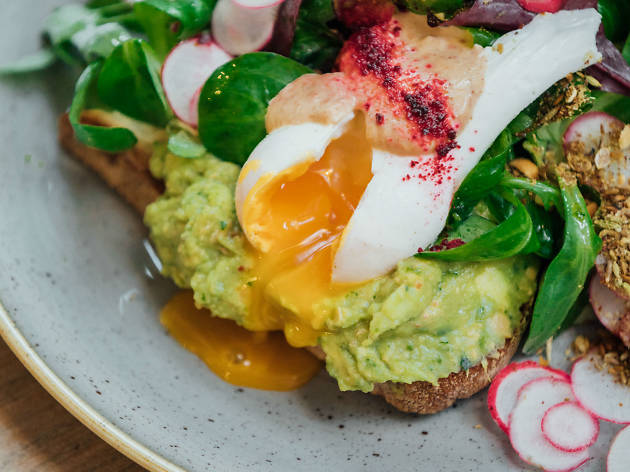 Photograph: Brother Hubbard
Why go? This two-branch favourite serves up a lip-smacking Middle Eastern-inspired menu.
With a North restaurant in Dublin 1 and a South in Dublin 8, you should never be too far away from Brother Hubbard's delectable, Middle Eastern-inspired menu. From the black pudding and feta-infused Full Hubbard or halloumi sabiche (a traditional sandwich), to their lip-smacking Moroccan pancakes, their all-week brunch offerings will leave you in a perfectly-spiced spin. And, despite what Skepta might say, you can never have too much of their menemen. Ahem.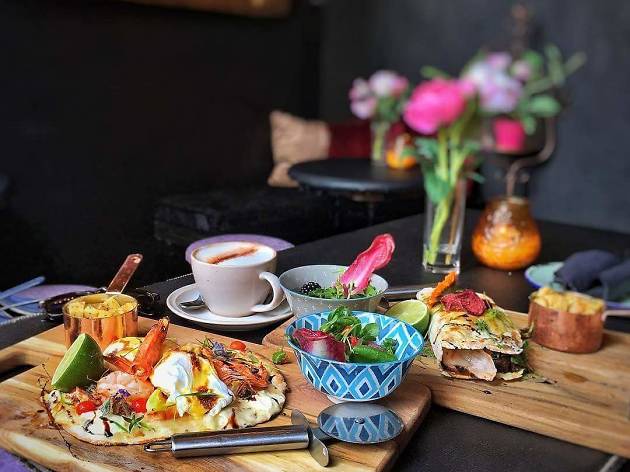 Photograph: Thundercut Alley
Why go? Vintage arcade games and boozy brunch combine in this quirky favourite.
A dive bar at the rear of a trendy bowling alley may not have traditionally earmarked itself as a brunch spot, but these days, you know it's going to mean those two golden words: Bottomless. Booze. Yep, Thundercat Alley – with its retro Street Fighter games machine and rubber duck-covered bathroom ceiling – might fall on the more modern end of the brunching spectrum, but oh is it good. Flavour-packed flatbreads and sandwiches are essentially built for soaking up the drinks. They know us so well.
Photograph: Meet Me in the Morning
7. Meet Me in the Morning
Why go? Minimalist décor with maximal appeal, and a haven for veggies everywhere.
You might have guessed from their chosen moniker, but Meet Me In The Morning quite like their pre-midday meals. Unsuprisingly then, they're rather nifty when it comes to top-notch brunch. In Scandinavian-style interiors (tastefully muted colours, uncluttered calm), they'll serve you a series of predominantly veggie-friendly delights, including ginger-infused overnight oats, pumpkin fritters or a potato and beetroot hash. Devout meat-eaters can add chorizo if they wish.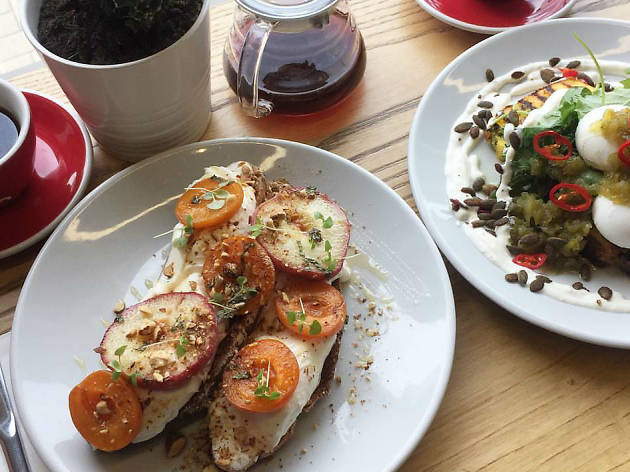 Photograph: Two Boys Brew
Why go? More than just a coffee shop, Two Boys' brunch rivals the best of them.
Popular coffee joint Two Boys Brew (for 'tis that kind of brew they're touting) might be caffeine connoisseurs, but they've also got a mean way with brunch. Here, the best dishes are a little off piste – be it the Summer Fruit Ricotta Hotcakes or their more hefty Creole Chicken Burger. Expect bubbles at the weekend, too.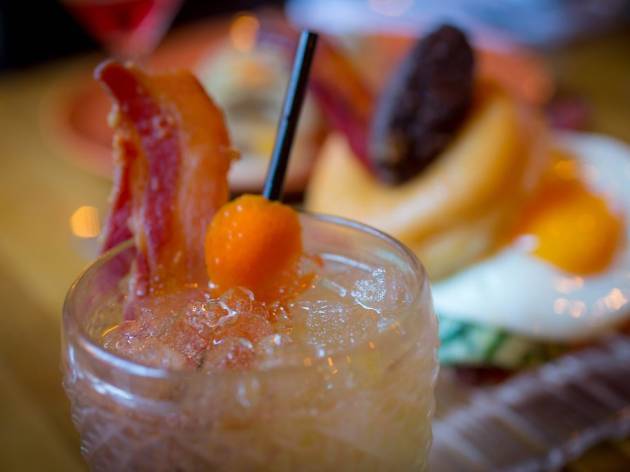 Photograph: Cleaver East
Why go? Swanky brunch with an out-of-the-box menu.
Cleaver East – the in-house resturant of The Clarence, run by chef Oliver Dunne – is a place worthy of a weekend treat. Within the restaurant's tastefully swish décor, you'll find a brunch menu that's refreshingly different. Think monkfish tacos and crab cake sliders, alongside more traditional dishes like chicken and waffles, and various eggs. Come for the ambience, stay for the garlic and bacon potatoes. We don't need telling twice.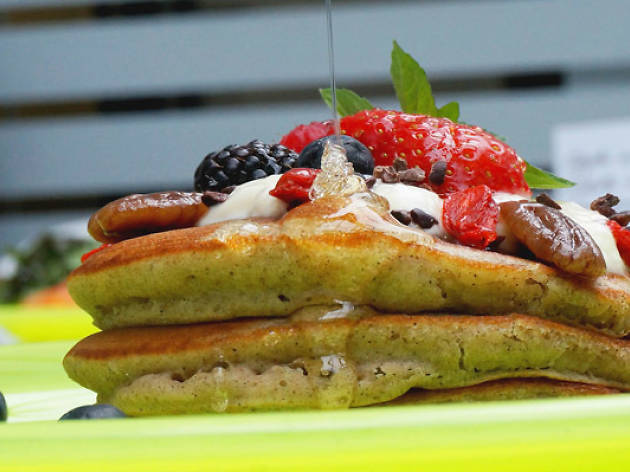 Photograph: Eathos
Why go? Guilt-free eating, with wholesome pleasures at its core.
Pronounced the same as 'ethos', this Dublin 4 restaurant places a certain kind of attitude front and centre. With the intention of providing 'thoughtful food', its emphasis is on fresh, nutritional dishes that don't do away with any of the flavour. Its brunch menu is no different. Helpfully coded to assist with any food intolerances, you'll find a virtuous yet unpreachy selection including acai smoothie bowls, buckwheat pancakes and Eathos's own 'Hasbrown' – which, bizarrely, is nothing like a hash brown.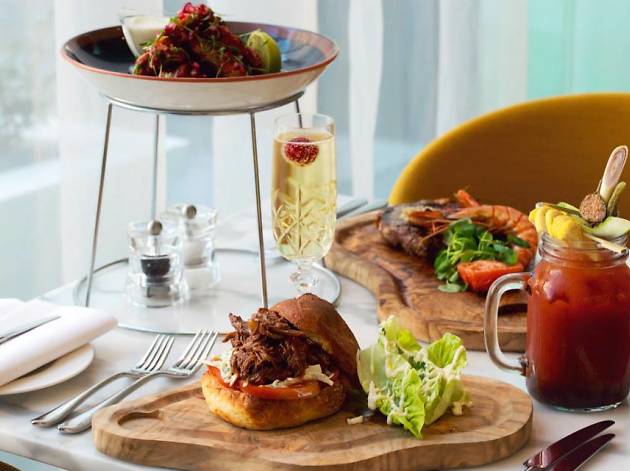 Photograph: The Marker
Why go? Missed brunch? Now you can try drunch. Oh yes.
OK, so you've done brunch. You've had your eggs and avo, and now you want a new thrill. Welcome, Le Drunch – the new half dinner/half lunch meal from The Marker Hotel. Cherrypicking from the best bits of their breakfast, lunch and dinner menu, you can browse their extensive list of yummy delights including comfort food classics, healthy 'equilibrium' options and finger food sides. And you can still get eggs if you really want.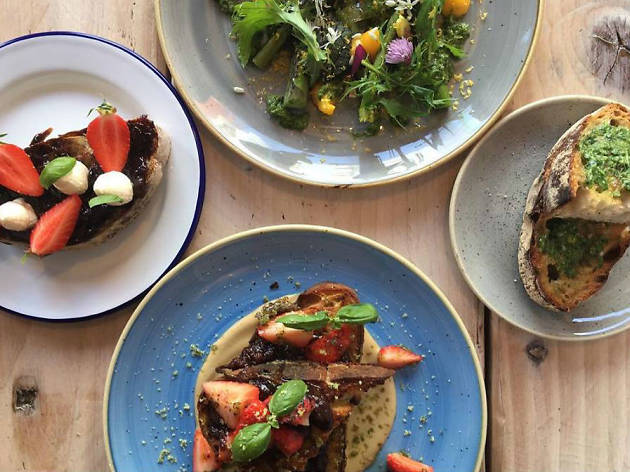 Photograph: Two Pup's Coffee
Why go? Dog-friendly dining, for you and your pooch.
If you're the kind of person who wants to share everything with man and woman's best friend, then you'll be straining at the leash to get to Two Pup's Coffee. Like its name suggests, its a pro-hound spot that welcomes all your four-legged pals. And while TP's not got the fanciest food selection on the block (their brunch menu favours your classic avo and poached egg-type dishes), what they lack in boundary-pushing, they more than make up for in puppy-stroking.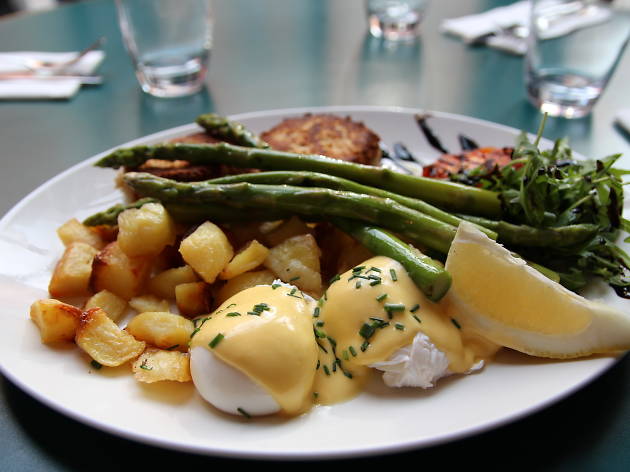 Photograph: San Lorenzo's
Why go? Lavish indulgence in a vibe-y setting.
Italian–New York fusion restaurant San Lorenzo's has built up an impressive reputation for Dublin foodies and, judging by their brunch game, it's easy to see why. Named the 'Brunch Of Champions', their weekend blowout is just that: a hefty, indulgent treat in a buzzy atmosphere. Food-wise, it's a joy: from baked ham and pork belly hash, to the truly eye-popping Coco Pops french toast. Give in.
Already planning your next meal?
There was a time when the dining scene in Dublin was far from renowned. But those days are well and truly gone – nowadays, there's a seemingly endless array of inventive restaurants spanning all tastes (and budgets).