Heads up! We're working hard to be accurate – but these are unusual times, so please always check before heading out.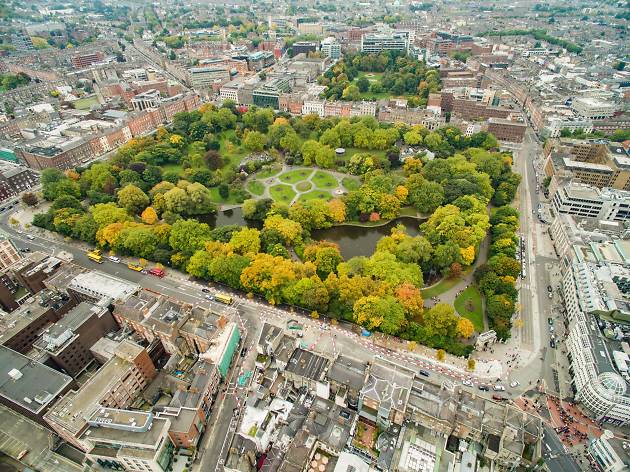 The 12 best parks in Dublin
If you fancy a break from the bustling city centre, hotfoot it to one of these brilliant gardens or parks in Dublin
There's a reason green is the national colour of Ireland. The whole island is defined by its lush fields, verdant woodland and gorgeous gardens – and the capital city is no different. It's home to Phoenix Park, the largest urban park in Europe, and elsewhere it brims with luxuriant public spaces, many complete with photo-worthy sculptures, manicured flower beds and a surprising amount of forest.
Dublin's best parks are a treasure trove for outdoorsy types: there's so much to explore and each offers something new, from the quiet oasis of Iveagh Gardens in the centre to the vast suburban expanse of Marlay Park. Sunny days aren't guaranteed, so pack a poncho, and if you fancy a more ambitious ramble, try one of these excellent day trips. Start ticking off these brilliant things to do in Dublin while you're at it, and you'll be well away.
RECOMMENDED: Full guide to the best things to do in Dublin
Best parks in Dublin
It's the biggie. At 1,750 acres – five times the size of Hyde Park – Phoenix Park is Europe's largest urban park. It was landscaped in 1662 for visiting British royalty to hunt deer, but now it's the official residence of the President of Ireland and the US ambassador, and is the best place to escape the capital's bustling streets. Among expansive fields and monuments like the Papal Cross, the Wellington Monument and Ashtown Castle, there are plenty of nooks and crannies to explore – the 22-acre flower garden is particularly lovely in summer and Dublin Zoo is one of the oldest in the world.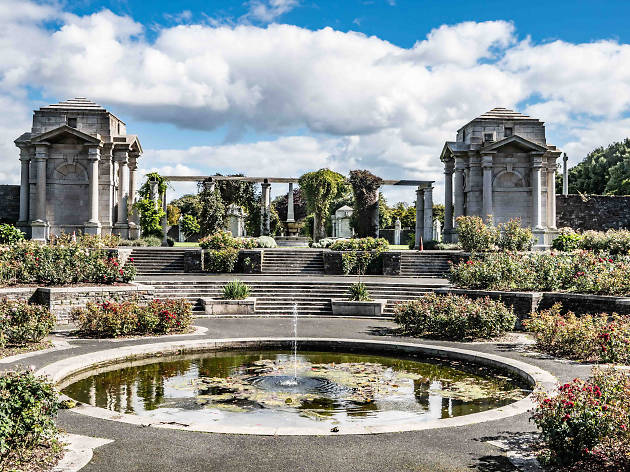 Photograph: Flickr / William Murphy
2. Irish National War Memorial Park
Just south of Phoenix Park and drawing a largely local crowd, this smaller park is an equally pleasant alternative. Stroll past the hurling grounds for a riverside view of rowers in action on the Liffey, or continue to the memorial gardens, dedicated to the fallen Irish soldiers of the First World War. The elaborately-landscaped grounds are fittingly tranquil. To our mind, it's the best place in Dublin to read a book on a sunny afternoon.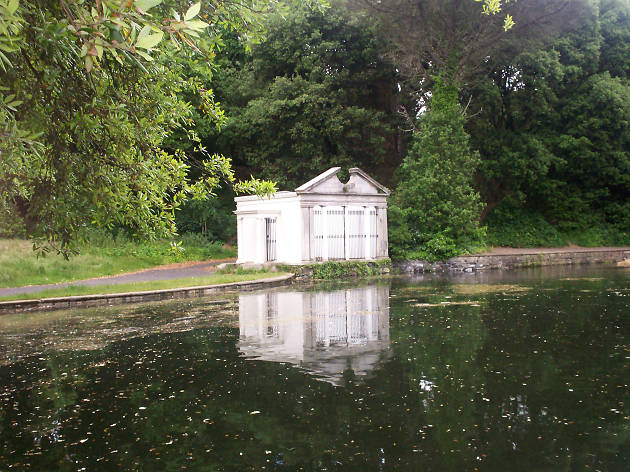 Photograph: Wikimedia Commons / UtDicitur
In a prime location opposite Bull Island, an idiosyncratic beach in north Dublin, St Anne's was the former home of the – yes, the – Guinness family in the 19th century. Spread over some 240 acres, it's now crammed with fascinating public follies. You'll find a classical Chinese garden (a gift from China when Dublin twinned with Beijing in 2011), a Herculanean Temple and clock tower, and a physic garden with a range of medicinal herbs. At weekends, there's a decent farmers' market, too.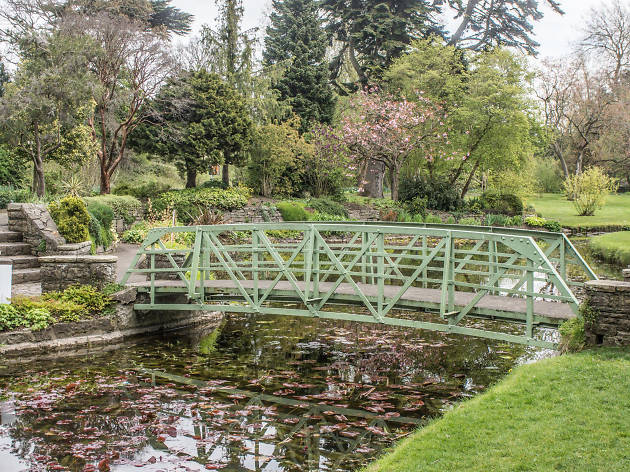 Photograph: William Murphy / Flickr
4. National Botanic Gardens
Ireland's fourth most-visited free attraction, the quaint greenhouses in this northside park contain 15,000 species of plant ranging from the everyday to the exotic and endangered. Join a twice-daily guided tour through these and the surrounding parkland: particular highlights include the sensory garden and the radiant carpet beds. Further on, open fields and shady spots attract picnickers.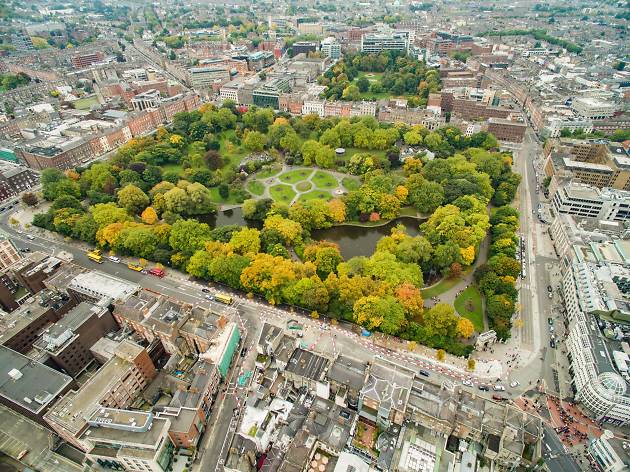 Photograph: Flickr / dronepicr
Less of a park, more of a verdant square at the very heart of Dublin, St Stephen's Green is the place to kick back during a busy day exploring the centre. It's not entirely peaceful, especially because of the clangs of the trams at its perimeter, but the placid lake and brightly coloured central flower beds do provide some zen. In the north-west corner, the Famine Monument makes for a striking sight as you enter. Inside, seek out the bust of Constance Markievicz, and the half-hidden Yeats memorial garden.
Right next to the busy enclosure of St Stephen's Green, this petite park is very central. Yet with its tucked-away entrance and low footfall, it's a better option for picnickers seeking respite from the urban hullabaloo. A stroll won't take long, and will take in a small maze, a rose garden and a gushing waterfall made of stones from Ireland's 32 counties. In summer the atmosphere changes as it hosts outdoor events like concerts, food festivals and comedy shows.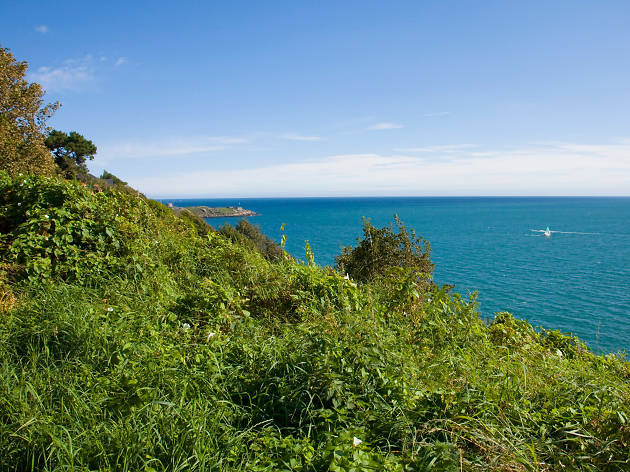 Photograph: Wikimedia Commons / William Murphy
Set within rugged woodland and untamed fields in a well-to-do part of south of Dublin, Killiney Hill Park is wilder than other parks in Dublin. For seasoned walkers, the incline provides a fine challenge. But if climbing to the top is easily accomplished, take in even better views of the Irish Sea, Dublin and Wicklow in the distance by scaling the stony steps of the Pyramid of Dublin.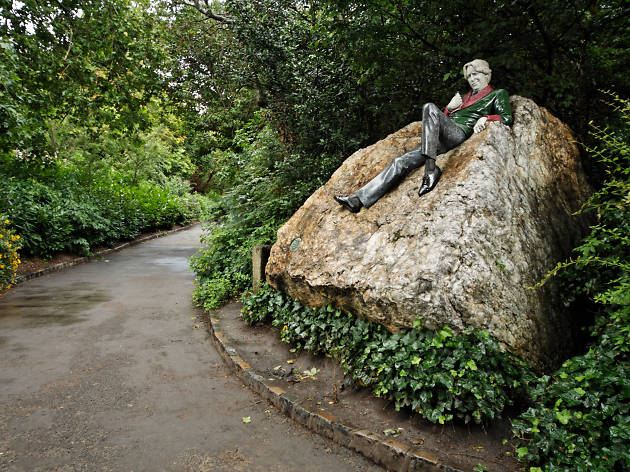 Photograph: Wikimedia Commons / William Murphy
Bordered by sites like the Daíl (the Irish parliament), the National Museum of Ireland and the prestigious Merrion Hotel, the busy west side of Merrion Square makes this city-centre park feel smaller than it is. But past the statue of Oscar Wilde lounging around and the well-kept garden at its centre, a larger clearing eventually comes into view. On Sundays, local artists hang their paintings on the park's fences, creating a makeshift gallery around the square.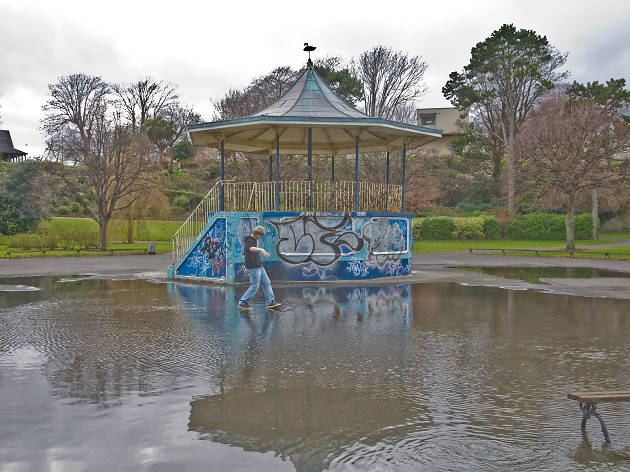 Photograph: Flickr / William Murphy
Along the southern part of the Dart trainline, Blackrock Park is a small but perfectly formed park boasting striking views of the Irish Sea. The star of the show is the pond with its Peace Fountain, created to mark the International Year of Peace in 1986. You may well spot swans and ducks in the area, too. If you fancy some exercise, there are cycle paths around the park, plus an outdoor gym.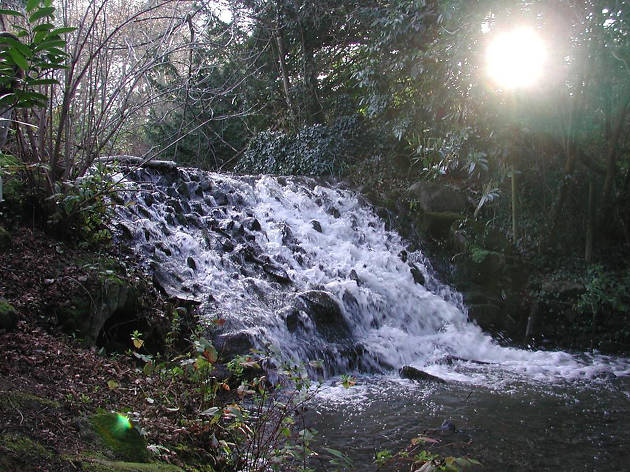 Photograph: Wikimedia Commons / AndrewH
Set deep within South Dublin, sprawling Marlay Park encompasses wild woodland, indistinct paths, a manicured walled garden and even a golf course. There's always plenty going on here, like the farmers' market every weekend and, in summer, an extensive programme of outdoor concerts. Try to locate the 'fairy tree' – and good luck (this park stretches out over 300 acres).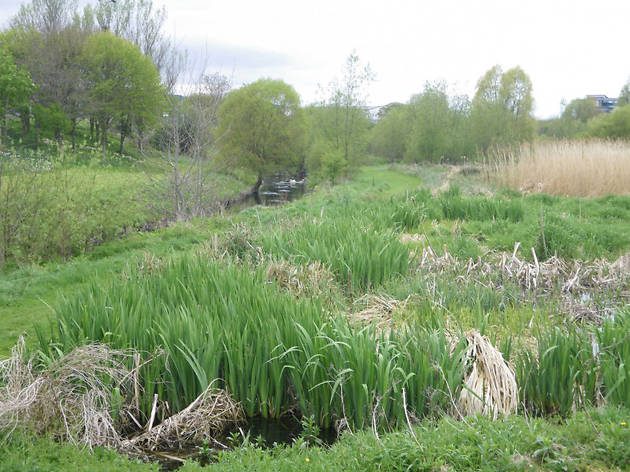 Photograph: Geograph / kwd
Named after the river that bisects the park, Tolka Valley Park is a northside oasis complete with walking trails, a playground and a lake frequented by swans, kingfishers, herons and ducks. There's one bridge over the river, and that's the best spot to catch your breath (and take in the views of the river on either side). Tolka Valley Park's 346 acres begin in Blanchardstown and extend northwards into wilder meadows, wetlands and woodland.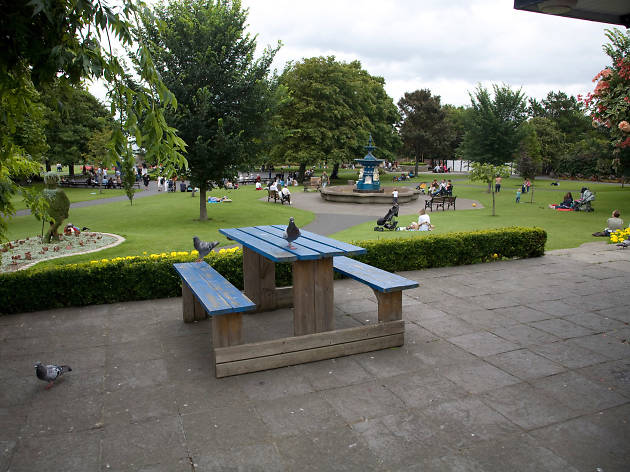 Photograph: Flickr / William Murphy
Along the coast of Dún Laoghaire, this is the natural next stop if you've just taken a scenic stroll around the harbour. After breathing in the sea air, it's almost obligatory to grab some lunch from the ever-present fish 'n' chips shack and find a spot in the People's Park to enjoy it. That said, its weekend markets are a tempting alternative, and the park's newest addition is an upscale, light-filled restaurant from Fallon & Byrne.
And if it's top-notch food you're after?
It may have started out as the kind of fanciful thing your distant great aunt would do as a pleasant way to spend her early afternoon, but now brunch is big. Properly big. The world has very much cottoned on to the brilliance of blending meals and flavours and cuisines. And as in all great foodie cities, the Irish capital has really gone in for it.