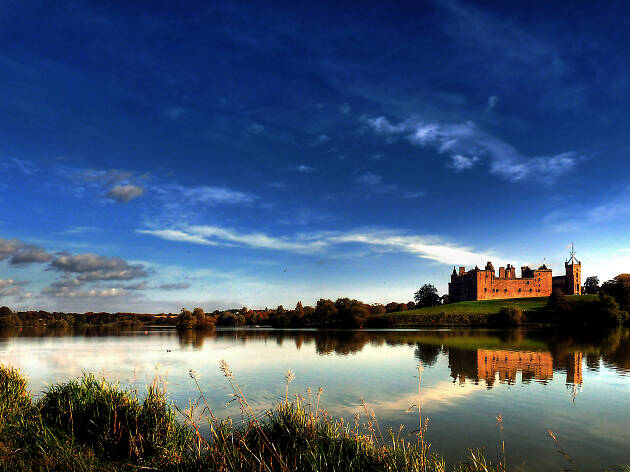 The 7 best day trips from Edinburgh
From hillside hikes to quaint coastal towns, the best day trips from Edinburgh make for a refreshing rural escape
Need some post-lockdown inspiration? Start planning your summer adventures now with our guide to exploring the serene landscapes and historic gems around the Scottish capital.
You may wish to go for a charming coastal town nestled between mountains and ocean, or, if you're feeling cultural, a route that takes in dazzling metal sculptures towering above rolling fields. But for the best kind of countryside retreat, you should head for the hills. Many walking routes are just a short drive away, and they attract hordes of hikers and dog walkers on both sunny and not-so-sunny days.
Worked up an appetite out there? Make sure to line up a blowout meal at one of the city's best restaurants or pubs for later. Then get planning your next day out exploring Scotland's beautiful (and refreshingly wild) scenery.
RECOMMENDED: Full guide to the best things to do in Edinburgh
Best day trips from Edinburgh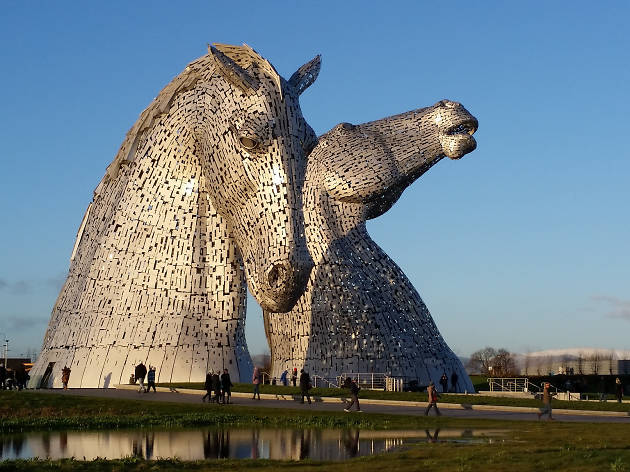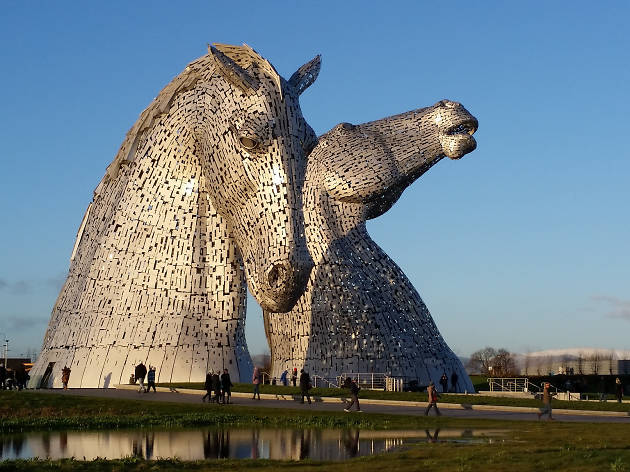 Amateur photography by michel, via Flickr
If you're visiting the nearby Falkirk Wheel, you'd do well to stop by at at Helix Park, home to the Kelpies, two monumental sculptures of mythical water horses, each nearly 100ft high. Legend has it kelpies had the strength of 10 horses and could shape-shift into human form – just as the landscapes in these parts have metamorphosed drastically over millennia. They're made of steel in a nod to both contemporary sculptural trends and traditional artisan techniques. Enormous, glittering and utterly magnificent, the dual artworks have been open to the public since spring 2014, alongside a visitor centre where you can get guided Kelpie tours and explore exhibits relating to their history.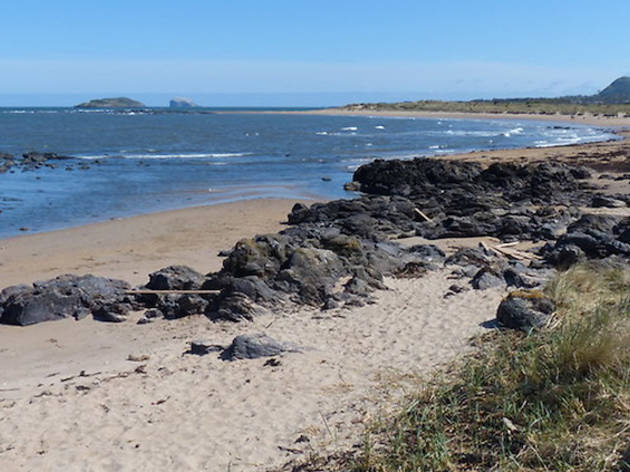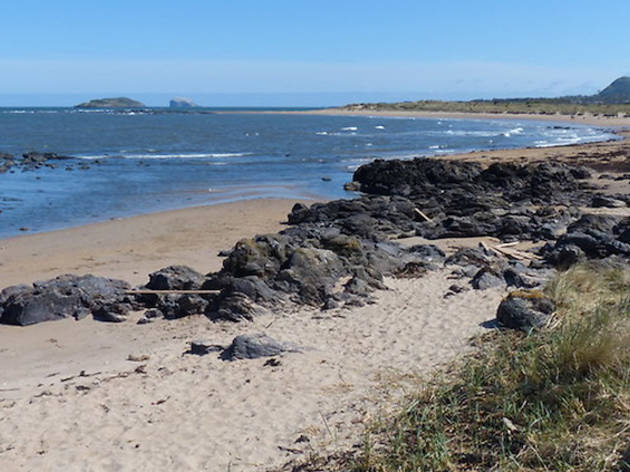 Photograph: CC / Mat Fascione
2. The East Lothian beaches
Edinburgh itself has a beach at Portobello, a suburb with a jolly seaside-resort feel. Beyond the city, however, there are more expansive and equally attractive beaches to be found in East Lothian.
The first bus from the centre to Aberlady takes just under an hour. A few minutes' walk east of the village, along the A198, you'll find Aberlady Local Nature Reserve, a haven for birds big and small. Follow the path round to the sands on the north side of Aberlady Bay and there's beach and headland all the way to Gullane (approximately 5km). This village has a beautiful sweeping beach, some decent places to eat and drink, and a regular bus service to take you back to central Edinburgh.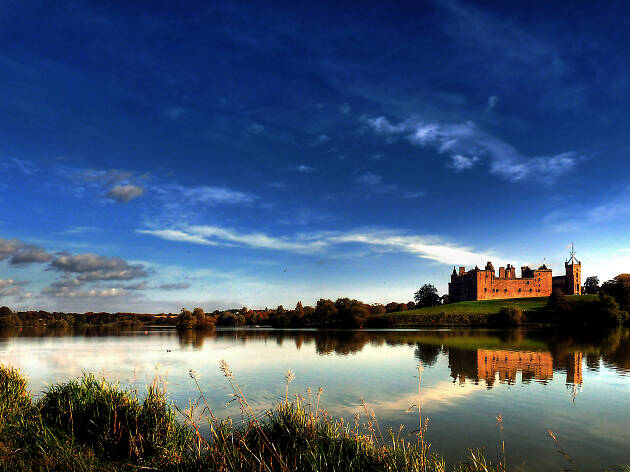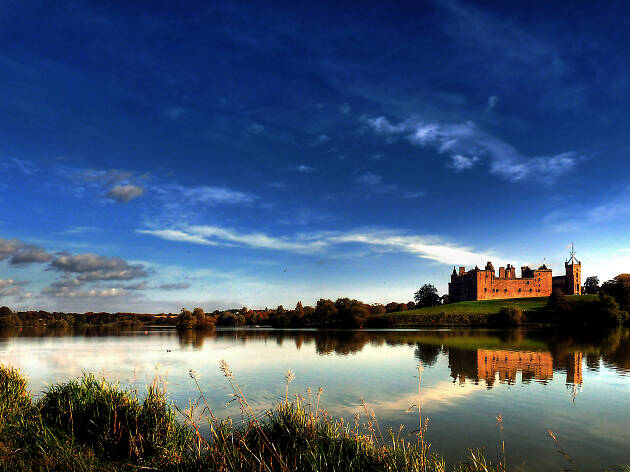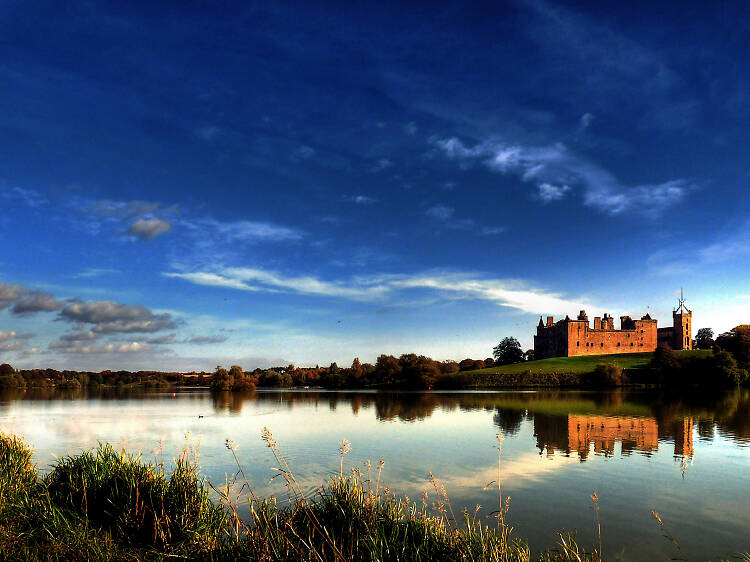 Photograph: Hamish Irvine
The main reason tourists flock to Linlithgow is to see the striking ruins of its royal castle. The birthplace of both James V and his daughter Mary, Queen of Scots, Linlithgow Palace echoes with the history of the Stuart dynasty that ruled Scotland from 1371.
Perched on the shore of the town's small loch, right next to St Michael's Church with its distinctive modern steeple, you couldn't deny it's in a prime location. There's been some form of royal palace here since the 12th century, although the current structure was built in the 15th and 16th centuries. Its heyday as the Stuarts' primary residence came to an end when James VI became king of Great Britain in 1603 and relocated to London with his court. The building fell into disrepair over the next hundred years; a fire finally put the old place out of its misery in 1746.
Atmospheric and resonant, it's now cared for by Historic Scotland and, if you catch it on a fine day, its red sandstone comes alive in the sunlight. The High Street is where to find cafés and restaurants, while the town also sits on the Union Canal, perfect for a bucolic saunter. ScotRail trains from Edinburgh Waverley to Linlithgow take around 20 minutes.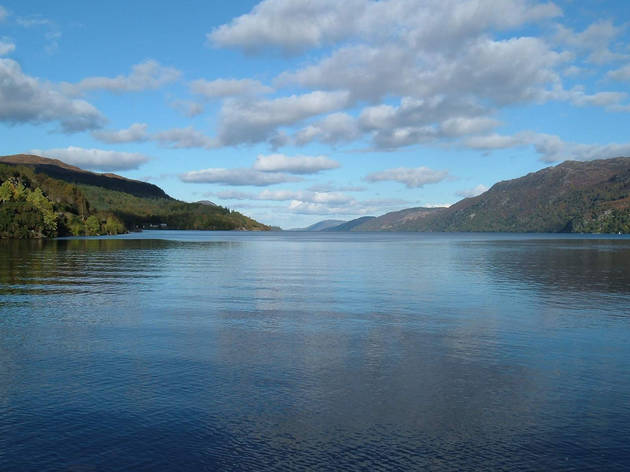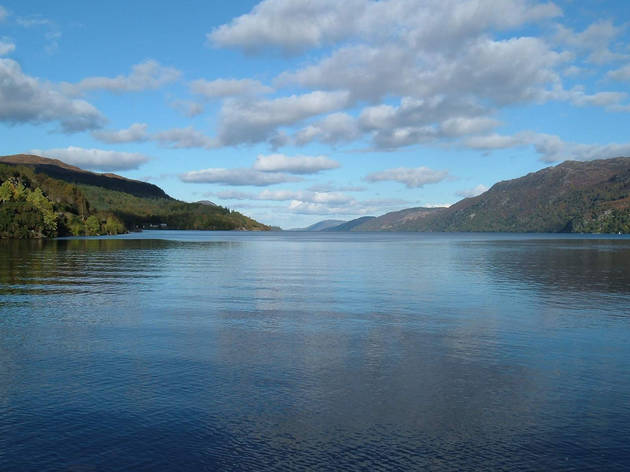 Photograph: Dave Conner / Flickr
It takes less time than you'd think to get up to the Highlands, so a day trip to Loch Ness is completely doable. You'll probably know it as home to Nessie, a cryptozoological sea creature whose sightings began in 595 and have continued ever since. There's more to an excursion to Loch Lomond than monster-spotting, however. Lots of touring companies in Edinburgh will take you there (check out The Hairy Coo, Timberbush Tours or Rabbies). Some pass by Stirling Castle before stopping at Kilmahog – frequented by fairies, we're told – while others go via Glencoe. Once at Loch Ness, you can cruise its waters, explore nearby Urquhart Castle and take part in whisky tastings. The whole trip will take up a full day (with an early rise), so it's not for the faint-hearted. And remember to bring layers – this is Scotland, after all.
David Gilmour
A small and attractive seaside town, North Berwick has beaches stretching east and west from its harbour, a decent selection of bars and restaurants, small islands immediately offshore and the imposing presence of the Bass Rock, with its gannet colony, around 5km out into the Forth. Standing sentinel over it all is the 187-metre bulk of North Berwick Law directly behind the town, an ancient volcanic plug which affords brilliant views if you make the effort to reach the top.
Nearby you'll find the Scottish Seabird Centre, which is great for children and birdwatching enthusiasts, and there are also scenic seasonal boat trips, some going all the way to the Isle of May – the last stop before Scandinavia. Put all that together and you have a well-rounded day trip in store; trains take less than 35 minutes from Edinburgh Waverley.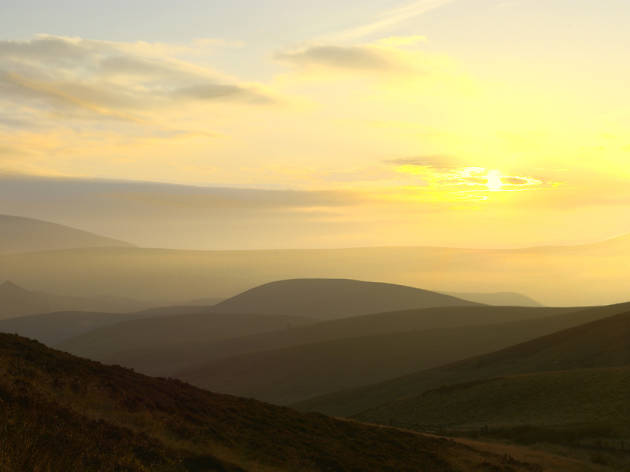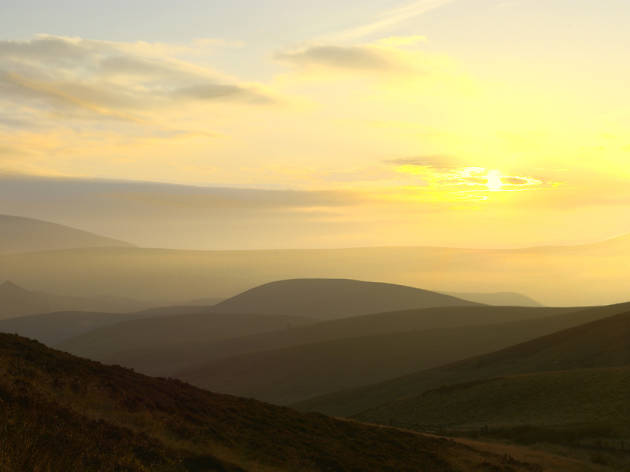 Tomasz
It may be a bit cheeky to describe this range of hills as outside Edinburgh, given a chunk of it sits well within the city boundary. All the same, the Pentlands stretch over 30km away to the South West of the capital with a number of peaks over 500 metres – the area was designated the Pentlands Regional Park back in 1984.
Among the hills, you'll find an artificial ski slope at Hillend (the Midlothian Snowsports Centre), farms, lochs, a military training zone that has live firing exercises and no end of trails to follow. The gentle way to experience the Pentlands is to drive or catch a First bus from the city centre to Flotterstone, walk 1.5km up the minor road to the picturesque Glencorse Reservoir, take in the view, then walk back the way you came, stopping for a drink and some pub grub at the Flotterstone Inn before heading back to the city. The more adventurous might also want to start at Flotterstone but instead embark on a circular walk of 18km taking in some of the hills, including Scald Law, the Pentlands' highest peak at 579 metres.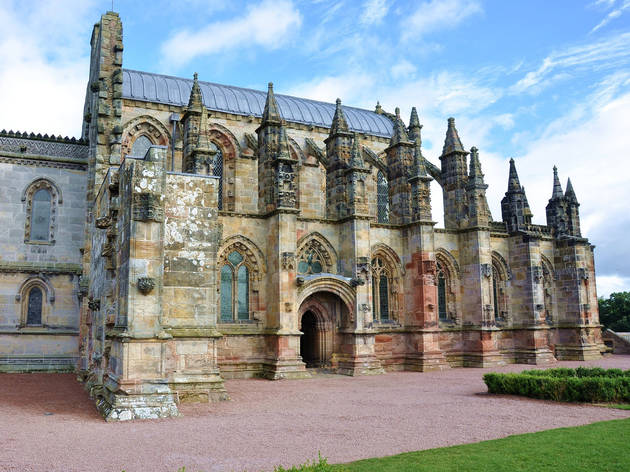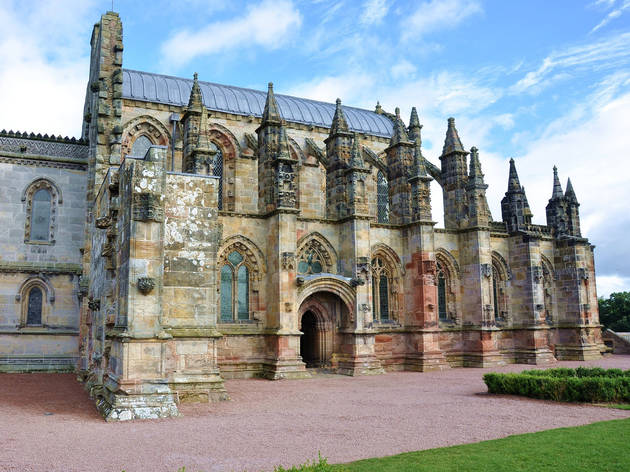 Photograph: Pixabay
Roslin's biggest draw has to be the ancient Rosslyn Chapel, built by William Sinclair, 1st Earl of Caithness in the mid-15th century. If the name 'Rosslyn' rings a bell, you might have read Dan Brown's Da Vinci Code, in which the chapel is namechecked due to its supposed connections with the Knights Templar, Freemasons and the Holy Grail.
Just outside of the village, the chapel is nestled among woodland and rolling fields. Inside, you'll find an intriguing space whose central feature is the Apprentice Pillar – myth has it a jealous stonemason killed his apprentice due to his ability to complete such an intricate carving. There are also elaborate carvings of green men, plants and fruit, as well as a slightly spooky crypt that some believe contains the actual mummified head of Jesus Christ.
Elsewhere in Roslin, you can explore the ruins of its 14th-century castle and picnic on its lush green glen. To get to Roslin from Edinburgh, it's just off the A701 and takes about 30 minutes. Lothian Buses number 37 to Penicuik/Deanburn takes around 45 minutes to an hour, and a number of tour companies organise day trips.
Want more Edinburgh inspiration?
There's far more to the Scottish capital than the Fringe. Discover our guide to the must-do experiences to be had year-round, from breathtaking scenery to whisky tastings and fascinating museums.
Best selling Time Out Offers