The 11 best things to do in Newcastle
Whether you've just moved to the North East or you're on a weekend break, these are the best things to do in Newcastle
If you're travelling from far, a trip tackling the best things to do in Newcastle might not be the first item on your vacation bucket list. Think again.
For starters, the city is a foodie paradise crammed full of so many great restaurants it's hard to choose where to start. It has also because a cultural buzz town, with worldclass concert halls and art galleries that will blow your mind. The cherry on the cake? Newcastle is a top-notch nightlife destination, worthy of your dressing up and dashing out into the evening before crashing at one of the many great value local hotels.
But if all that isn't enough to get you booking a ticket (or buying a flat), think about this: Newcastle is located close to some fantastic strips of coast where you can swap city slicking for seaside dreaming.
Done something on this list and loved it? Share it with the hashtag #TimeOutDoList and tag @TimeOutEverywhere.
Find out more about how Time Out selects the very best things to do all over the world.
Best things to do in Newcastle
© Mark Savage
What is it? Iconic concert venue by the river Tyne that opened in 2004 and looks like a giant, shiny slug (in a good way).
Why go? Like the Sydney Opera House, the Sage Gateshead is worth visiting even if you're not actually there for the music performed in its stellar insides. If, however, you are here for the audible art, the programme is made up of world-class classic, brass, jazz, blues, folk… the list goes on.
© Graeme Peacock
2. BALTIC Centre for Contemporary Art
What is it? An old flour mill turned into a very cool contemporary art gallery programming the best in art and performance right now.
Why go? Two years before Sage opened, the BALTIC art gallery welcomed its first visitors. The venues are almost-neighbours, so you can combine a trip to both with a walk along the riverside and a gander at the Millennium Bridge. If you're seriously into your contemporary art (or even if you think you're not) a visit to BALTIC is near-enough essential.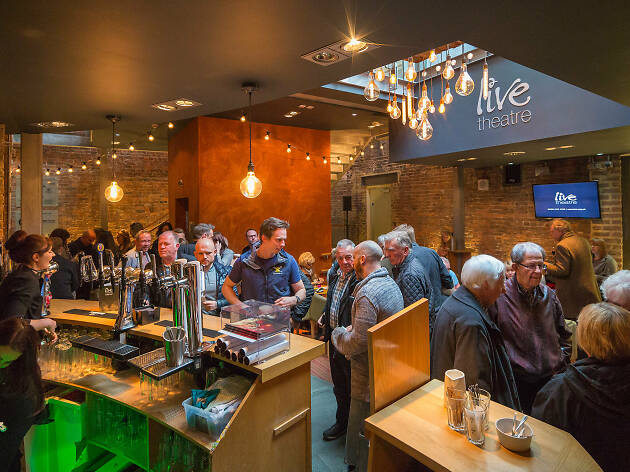 What is it? Quayside theatre creating and staging brilliant new theatre, stand-up comedy and other events.
Why go? Newcastle's Live Theatre is one of the most exciting companies creating new work in the north of England. In 2017 alone, two of their productions transferred to the West End, with one (Our Ladies of Perpetual Succour) winning an Olivier Award. Take a punt on anything here – you never know what will turn out to be a little gem. Also make sure you check out Northern Stage – another super theatre.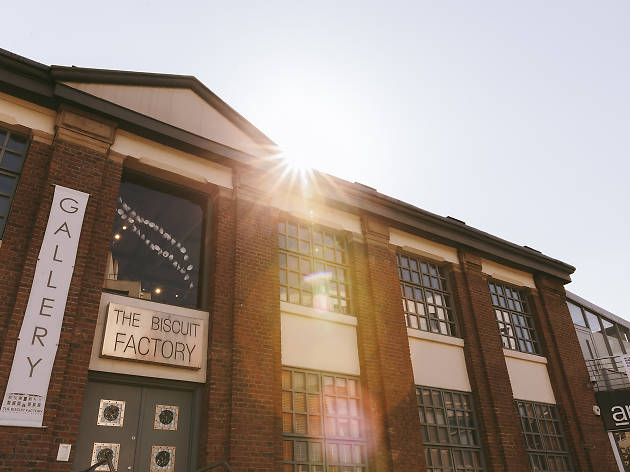 What is it? Contemporary art gallery and a top-notch brunch spot.
Why go? If this list is looking a little bit like a guide to the best artsy spots in Newcastle so far, well that's because Newcastle is currently such a haven of creativity, it's hard to stop showcasing these places. The Biscuit Factory is a commercial contemporary gallery, but if art isn't your thing you need to come here anyway just to sample their fancy brunch menu.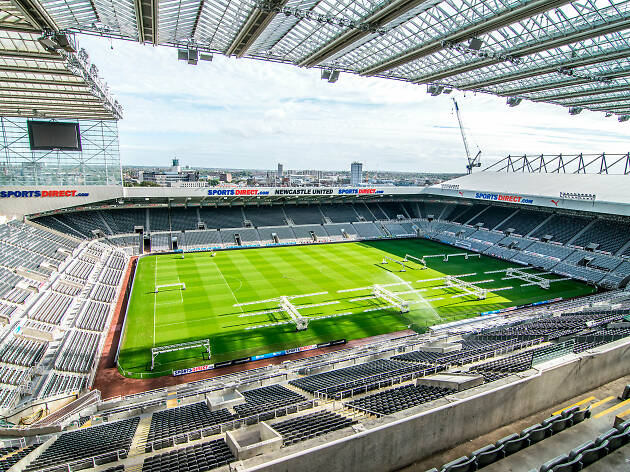 Photograph: Shutterstock
What is it? Home of the Magpies since 1892 and one of the largest football grounds in the UK.
Why go? St James Park is the iconic home of Newcastle United (fun fact, the other St James Park football ground can be found in Exeter and it holds rather less than the 52,000 the Newcastle one does). Take a tour of the stadium that includes all the behind-the-scenes info you could want, from sitting in the dressing room to walking through the tunnel.
What is it? Independent cinema (plus three lovely bar/cafes) and the only surviving news cinema still being used to show films in the UK.
Why go? Way back before Twitter was even a mere twinkle in a techy's eye, people went to the cinema to see the news. The Tyneside Cinema is the only one of these news cinemas still in use as a cinema, only today you won't get the headlines, you'll get an arthouse programme of vintage and modern films. Don't miss out on also eating and drinking in one of their three art deco cafes.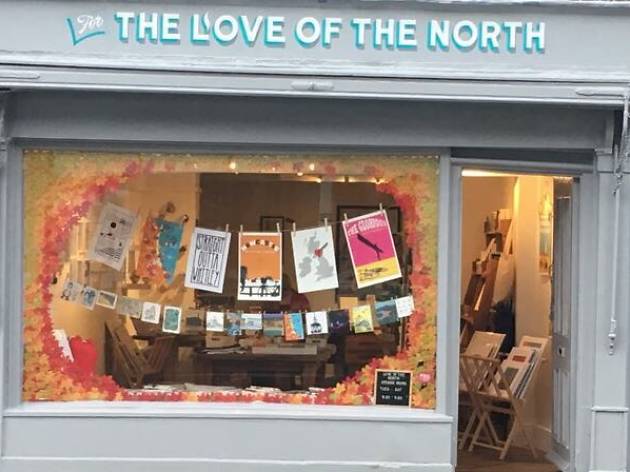 7. For The Love of the North
What is it? Lovingly created shop in Whitely Bay stocking all the North East-inspired gifts you could ever want.
Why go? It's worth scheduling a trip to Whitely Bay regardless of whether you need to go shopping. BUT, they do say a trip to the seaside is never complete without a souvenir. Check out For The Love of the North, a shop filled with treasures made by artists living in the North East. Because every home needs a Toon Angel of the North.
© Colin Davison
8. Great North Museum: Hancock
What is it? Museum of Natural History and Ancient Civilisations on the Newcastle Uni campus.
Why go? Whilst we're just throwing the cultural recommendations at you, we might as well mention the Great North Museum, previously known as the Hancock Museum. It all started with the collection of a man named (splendidly) Marmaduke Tunstall. Now you can learn about everything from polar exploration to space travel here.
What is it? The very old castle giving Newcastle its name…
Why go? … actually that's slightly inaccurate. The medieval remains you can visit today were built on the site of the even older castle that really gave Newcastle its name. Either way, it's a fascinating family-friendly place to visit which will teach you the history of this part of the North East.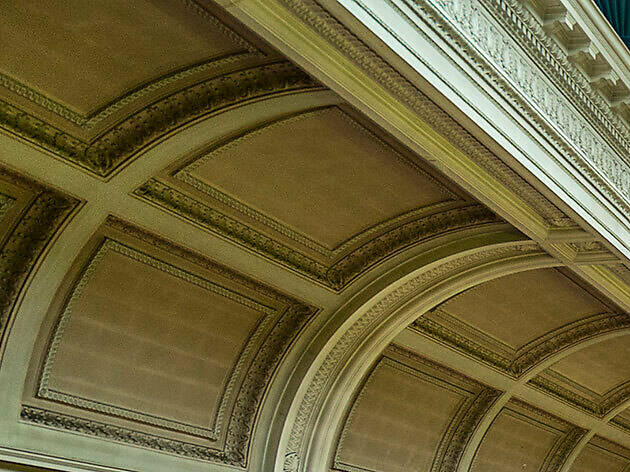 Photograph: Shutterstock
10. Newcastle Lit and Phil Society
What is it? Massive, historically important library used as the venue for countless talks, performances and other events.
Why go? Newcastle's Lit and Phil Society is the largest library in the UK outside of London. A bit like the British Library, this space is now used for much more than borrowing books. You can hear poetry here, attend lectures, go on tours, hear live music… or you can just pop in and have a look around.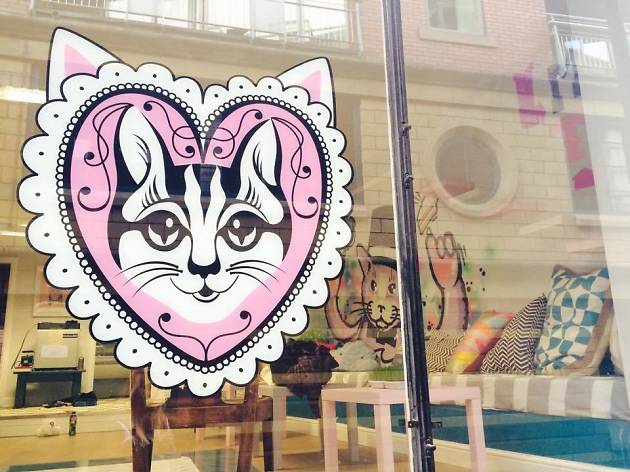 11. Mog on the Tyne (and Dog and Scone)
What is it? A cat café where fans of our fur-covered friends can have a cup of tea and a cuddle.
Why go? You love cats but you can't afford to have one. Or, you love cats but you left your moggy at home when travelling to Newcastle. Now you're feeling the need for some feline love. Pop down to Mog on the Tyne for coffee and a cat. Or, if you believe cats are all really Satan in disguise, go just next door to the Dog and Scone! You'll get the same deal but this time with a *cough* far superior breed of animal.
More of the best of Newcastle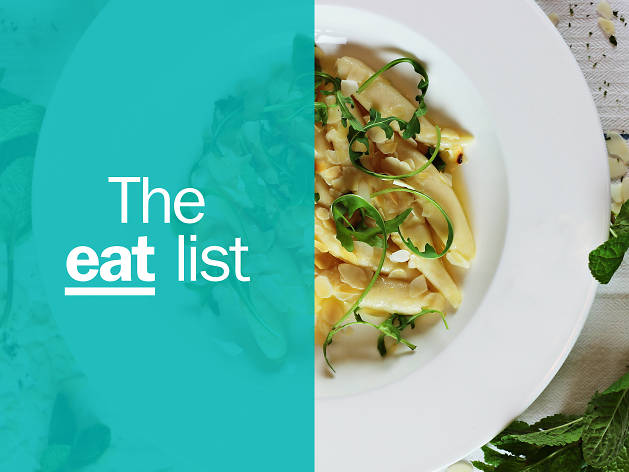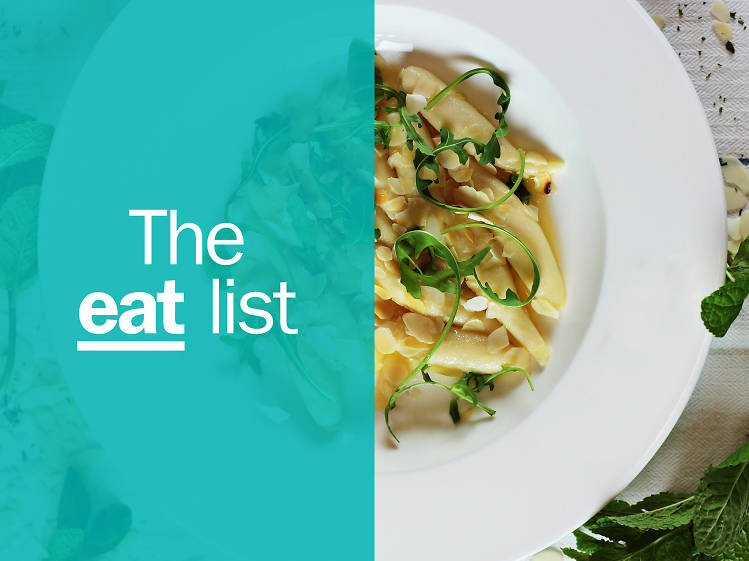 From award-winning fine dining to the stalls of Grainger Market, there's something here for all budgets.