When Jodie Comer was growing up in Liverpool in the north west of England, she and her dad would mess about copying accents on the TV. She didn't know it then, but it would be excellent training for her career as an actor (she can seamlessly go from 'frightfully posh British' to 'Russian assassin').

Fast forward to 2021 and Comer is everywhere right now. Having honed her craft on British telly, her big break came after her portrayal of Russian assassin Villanelle in Phoebe Waller-Bridge's smash hit Killing Eve. Now, she's made the move to the big screen with starring roles in Free Guy alongside Ryan Reynolds and a new Ridley Scott blockbuster, The Last Duel.

Set in 14th century Normandy and based on a true story of the last sanctioned duel in France, Comer steals the show – which is no mean feat given her co-stars are Adam Driver, Ben Affleck and Matt Damon. Comer plays Lady Marguerite de Carrouges, a noblewoman who is raped by Jacques LeGris (Driver), a former friend of her husband (Damon). We chatted about her progression from small to big screen, how she feels about becoming a national treasure and the time she got her mum's roast delivered to a film set.
The Last Duel explores a powerful story based on real events. Did that play on your mind when you took on the role?
'Definitely. The biggest goal was to encapsulate the strength and the resilience that [Marguerite] evidently had in speaking out in a time when women were so disregarded by society and not thought of as human.'
The film exposes the power dynamics between men and women in the 14th century. Does it feel different exploring that in a period setting rather than in a contemporary drama?
'We are naive sometimes in thinking: "Oh, this was so long ago and we don't have this problem anymore". There are still these issues around the world today and especially with women fighting for autonomy over their own bodies – that hasn't gone away.'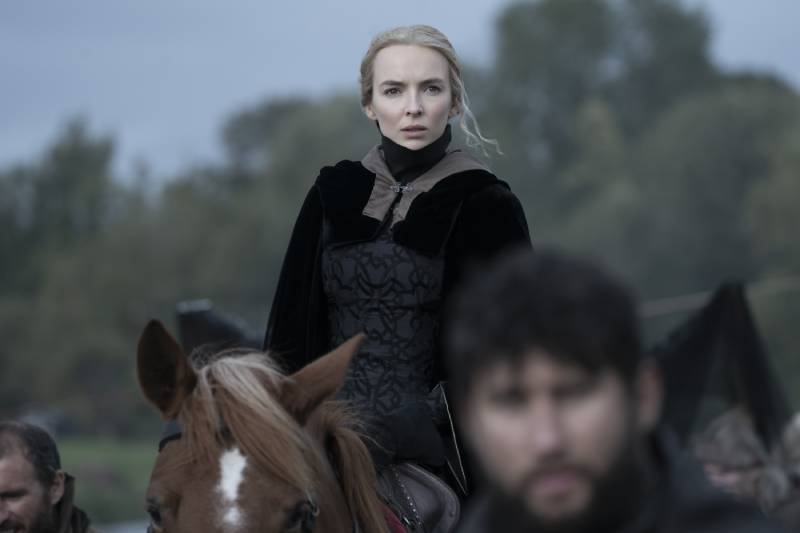 What was it like working with Ridley Scott on this massive film?
'It was such a dream to get to see how he works, having watched his films and been a fan of him. He has four or five cameras rolling the entire time, which is unheard of.'
There's lots of sword fighting and elaborate costumes in The Last Duel. Did you take anything home from the set?
'I didn't, although I had a hefty pair of wooden clogs on, which were a size too big. I don't think you ever see them. Ridley [Scott] really liked them, they made a great sound on the cobbles. A lot of those costumes are handcrafted and so many hours have gone into creating them so I wouldn't dare ask for anything off that set.'
You didn't fancy the wooden clogs?
'Strangely not! No, they can go back in the cupboard until next time.'

You star alongside Matt Damon, Ben Affleck and Adam Driver. Did you teach them any Liverpudlian slang?
'No I didn't. Maybe I missed an opportunity there. It's funny because we were in Venice recently and Ben was like: "I think this is the first time I've actually heard you speak properly in your own voice..."'
We'd be naive to think that we don't have this problem anymore. Women are still fighting for autonomy over their bodies
Were the costumes fun to wear or was it a nightmare involving lots of corsets?
'When you're filming in a field and you have to go to the bathroom and you have 17 layers on, that's when it gets a bit tiresome but all in all, it was amazing. The thing about those costumes is that you're immediately transported to the world in which you're in. You hold yourself differently.''
You've just had another watercooler moment with British TV drama Help, alongside Stephen Graham. It's set in a care home during the pandemic, a topic that's raw for so many people. What has the reaction been like?
'It's been wonderful. We couldn't have hoped for a better reaction. We're aware that this is still very present in a lot of people's lives. Having spoken to carers in my research, I wanted them to watch it and felt like we had spoken for them and represented them truthfully.'
I saw people on Twitter describing you as a 'national treasure' after it aired. Do you feel ready to be a national treasure?
'Ooh, that's a heavy weight to carry! But it's very kind. I realised when filming Help: Why would you not utilise your gift, your job, and give back in this way and tell stories like this?'
What's the best thing about working with Stephen Graham?
'I want to say everything. He's mischievous. He doesn't take himself too seriously, which I love. When you think of how crazy talented that man is and he's so modest, unassuming and a lot of fun.'
I saw on your Instagram that you got your mum's roast delivered to the set of 'Help'. Were your castmates jealous?
'They were! Well, I took it up to my room but then I put it on Instagram, because I was like: this is possibly the best day of my life – a Sunday of filming and I've managed to get my mum's roast dinner to set. Everyone was like: where did you get that roast dinner from? Steven was definitely jealous. But she also used to make scouse, a meat and potatoes stew, on a Thursday for Steven and I, so we'd have lunch together.'
Killing Eve has been such a big turning point in your career. When you got that role, did you think it would be life-changing?
'Not at all. By that point, I only had the script for episode one. I knew it was Phoebe [Waller-Bridge] and I knew the script was special. However, none of us really knew what that was going to turn into. I was overwhelmed that I had been given the opportunity, because you always think it's going to go to someone who's more well known than you and can put more bums on seats.'
Did you ever think that your 'big break' might not happen?
'I feel like each job contributes to something. One thought I did have was that, doing predominantly television, I'd always had this insecurity, like: "I'm never going to be in films because there are film actors and TV actors and there's such a huge difference, I'm never gonna be able to step into that". That was my own insecurity, because there's such little difference.'
What do your friends and family make of your rise to fame? Are they impressed when you tell them you've got the part in a massive Hollywood film?
'It's funny you should say that, because I remember when I got my first role in [UK medical soap opera] The Royal Today and it was like: "Wooo!", celebration, champagne popped. And now it is a little bit more like: "Oh, amazing. Well done, babe." They're always so happy for me but I always remember that.'

Is it true that you learned how to do accents from watching TV adverts when you were younger?
'Yeah, anything on the television that had some sort of regional accent, whether it was Cilla Black or a KFC advert. Me and my dad would always mimic them, purely just to make each other laugh. But I think that made me a bit fearless, so then when I was going to auditions and there was an accent on it that wasn't my own, I wasn't intimidated.'
I've always been a bit fearless going into auditions
What's the most awkward audition experience you've ever had?
'Oh god. They're all a little bit awkward, I'm not going to lie! I remember one a very long time ago when I was with my first agency and I came all the way to London. There was dancing involved, I think it was for a theatre production. I got the train from Liverpool, was half an hour late, came into a dance room where everyone was already halfway through the routine and I had to tag along and then dance with two other people at the front. That was pretty humiliating. I wanted to leave as soon as I got there.'
What's been the most surreal moment of your career so far?
'Doing Help, there were so many Liverpool actors there, people who I've admired for so long – Ian Hart, Cathy Tyson, Sue Johnston. I had a moment where I was doing a scene with Sue Johnston. I was like: "Sue, I just want to tell you this – I wish my nan was alive to see the fact that I'm in this room with you".'
You're filming the fourth and final series of Killing Eve at the moment. Do you ever freak people out by putting on the voice of your character Villanelle?
'No, never. Sometimes I get asked to do it if I'm out in a bar and someone's had a couple of drinks. My insides just go: "Urghhh" and my toes curl up. So no, I never get that one out – only when I'm on set and they say action.'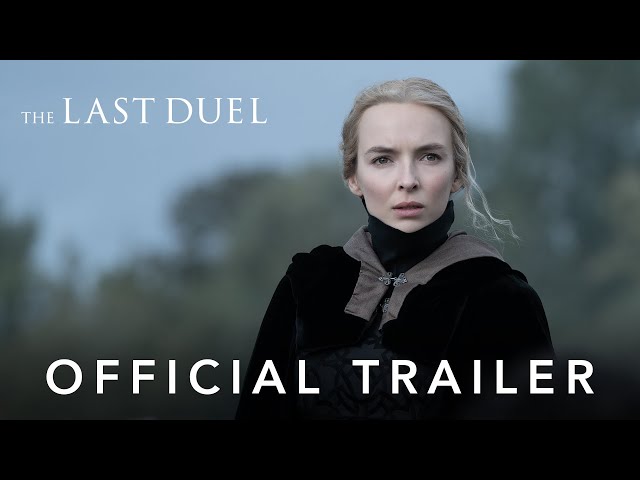 The Last Duel is in cinemas worldwide on Oct 15.