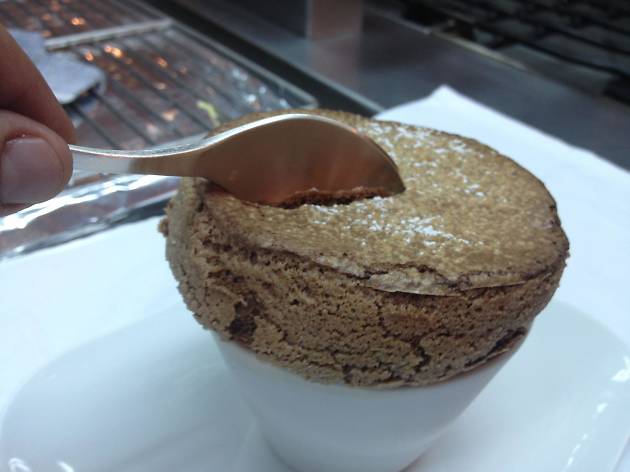 The chef of La Reina de Port-Lligat, Rafel Pell, has trained in numerous renowned restaurants. Catalan, Asian and French cuisine is what's on the menu.
La Reina de Port-Lligat restaurant sits proudly among extensive vineyards. The chef, Rafel Pell, has experience in numerous important restaurants where he's learned techniques from names of great renowned. However, when it comes to working, he's developed his own method: ultimately the ingredients are more important than the system, and that's especially true when it comes to local ingredients. The menu at La Reina is focused on traditional Catalan recipes, but with added touches from Asian and French cooking, along with a lot of creativity. Pig's trotters with oxtail, caramelised Empordà lamb with Sant Joan pears, and sea bass from Roses with stuffed pasta are just a sample of the highlights. As are cream of tomato with basil and sweet mustard ice cream, and fried marinated beef filet with cuttlefish and mushroom rice. As might be expected, wines from the Protected Geographic region of the Empordà dominate the cellar, which also contains various other varieties. Make sure you reserve - this restaurant offering an experience for all the senses only has seating for 20.
Venue name:
La Reina de Port-Lligat
Contact:
Address:
Unió, 10-12
Mollet de Peralada
17752

Opening hours:
Tue-Sun 12.45pm-3.30pm; Fri-Sat 8.15pm-10.30pm. Jul-Aug also open on Sunday evenings.