Heads up! We're working hard to be accurate – but these are unusual times, so please always check before heading out.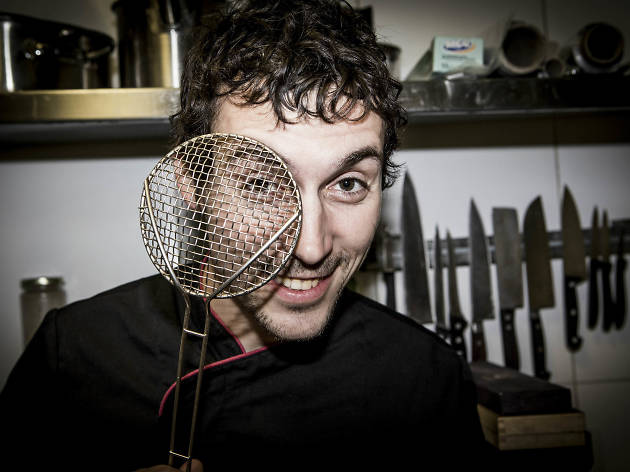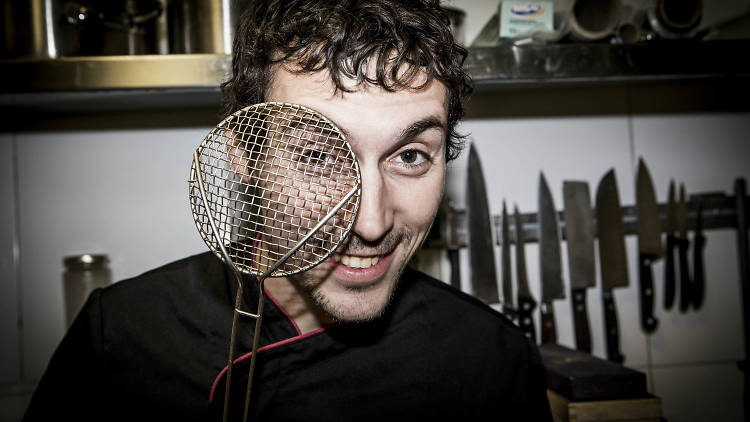 The best of Girona
Discover the top sights in the city of Girona and its surroundings
The best things about Girona are not (just) the landmarks that appear (usually) in the guidebooks. And even though it sometimes doesn't seem like it, there's much more to see than the Cathedral, the bottom of the Lionness and the houses that back onto the river Onyar. It's the people who really make a city and the best of Girona are the bars, clubs, restaurants and shops. Everybody has their Girona - this is ours.
La Terra is, possibly, the Girona bar that appears most often on Instagram. From its bohemian decor that makes you feel like getting out your Moleskine notebook and writing endless verses of poetry to the mosaic on the floor, the views over the river Onyar and the bathroom (it's the one most feared by drunk people in Girona) - it all deserves to be photographed. What not everyone knows is that, as well as sandwiches made with 'llonguet' bread that would make Chuck Norris cry, and fresh fruit juices that are far superior to smoothies, at La Terra they make the best carrot cake in the city. There's no unnecessary spices and just a hint of cheese. A real delicacy.
Let's be honest, in Girona, they have Michelin stars all over the place, and excellent local meat that can make even the most convinced vegan start to have some doubts. Up until three years ago, however, there was a notable lack of cocktail bars in the city. We mean the real deal - the kind of place where the serve cocktails that are as good to see as to drink, and that have the elegance and sobriet of Humphrey Bogart. Now there's Nykteri's, a cocktail bar where you'll discover a world of textures and sensations that will take you to heaven and back, and which demonstrates, against all the odds, that there is life beyond the G&T.
The Geli bookshop is a mix between the library from Borges's 'Library of Babel' and the one in 'The Beauty and the Beast'. It has books stretching to infinity and beyond. From left to right, up and down. What's more, the staff are exceptional, and always willing and able to recommend an(other) novel that will captivate you. It's impossible to visit the Geli and not leave without at least one book under you arm as well as a wish list that gets longer after each visit.
If you think that pop was born and died with The Beatles and you're convinced that reggaeton should be wiped off the face of the earth, then your options for partying in Girona, and having a good time, are pretty limited. Luckily, we'll always have Lola Cafè and its emblematic nights of rumba. Just one piece of advice: go there well in advance because it usually gets completely packed out. And order a G&T.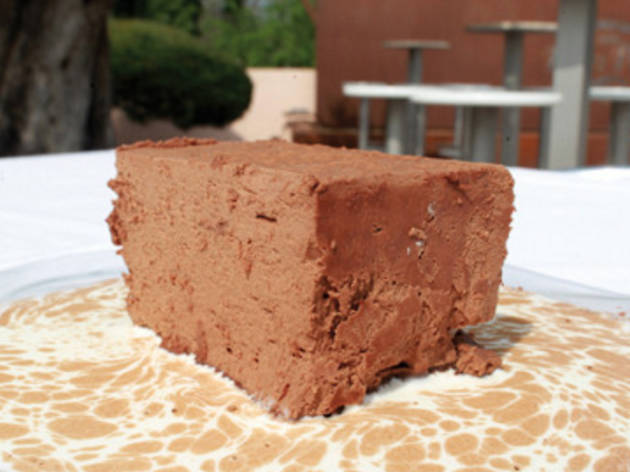 El Racó d'en Pep is a restaurant that vegans should best avoid. A traditional spot, one of those places that seems to have been open forever, its grilled meats are lipsmackingly good and the snails the most famous in the area. The best thing they do, however, is hidden away on the extensive dessert menu: the cake of chocolate mousse with cream and cocoa. Not too sweet or too bitter, it is memorably creamy. Serious chocolate aficionados just can't get enough of it. In fact, Pep himself explains that even though it's not currently one of the most popular cakes on the list, he can't take it off the menu because his son would go crazy. You've been warned.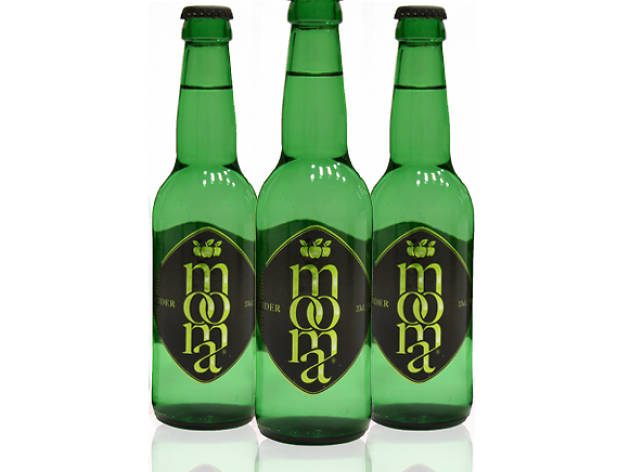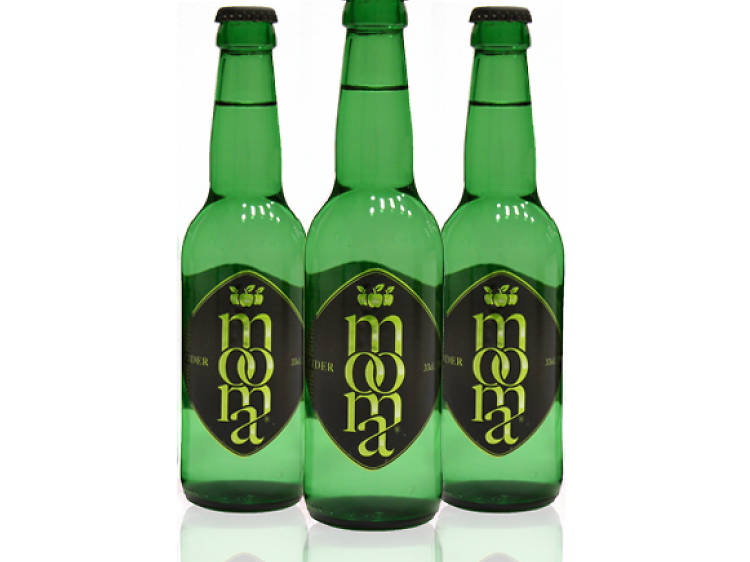 6. Mooma, cider from the Empordà
Something has shifted: to drink quality cider in Spain, it's no longer necessary to go all the way to Asturias. In the Empordà region, specifically at Mas Saluot, they make a cider that is all set to triumph, and it's called Mooma. Light, aromatic and balanced. Indeed, it's so good that it won first place in the rankings of an international apple cider tasting that was held in Gijón, the largest city in the autonomous community of Asturias. The people behind its production are a family of fruit farmers (the heirs of the pioneering Girona Fruits company), who, after doing a cider course in the UK, decided to seize the moment and create the first cider made using local apples. Stand aside beer, Girona cider is here.
Seasonal cooking that's based on local products - that's the foundation of the restaurant in El Forn, a centre that supports Catalan independence ('casal independentista') in Girona. The chef, Isaac, buys meat from Olot, fish from Roses. dairy products in Jafre and fruit and veg from the city market of El Lleó. The results include various savoury toasts that you will devour (don't miss the Devesa: caramelised onion, tomato, mozzarella, pumpkin, walnuts and basil), delicious tapas and dishes, such as 'trinxat' (fried cabbage and potato, similar to bubble and squeak) from La Cerdanya in the Pyrenees made with smoked bacon, spinach, young garlic and fried egg, that will leave you breathless. And everything is priced more than reasonably. Amazingly, Isaac is just 28 years old and until relatively recently worked as a gardener. We're going to be hearing more about him in the future...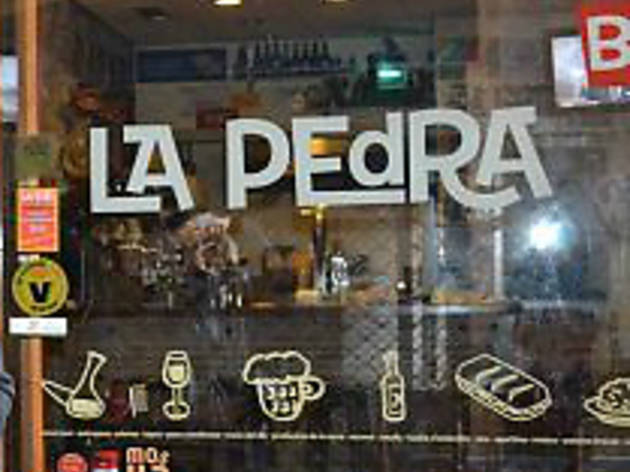 Every Wednesday, La Pedra travels to a world full of leather jackets, swaying hips and quiffs that seem to defy the theory of gravity. No, we haven't discovered a secret door through this bar in the Barri Vell. We're talking about weekly music sessions - DJs playing rock, soul, reggae and punk as well. After two more beers you'll think that Elvis is still alive, and after four, that Dover never moved to pop.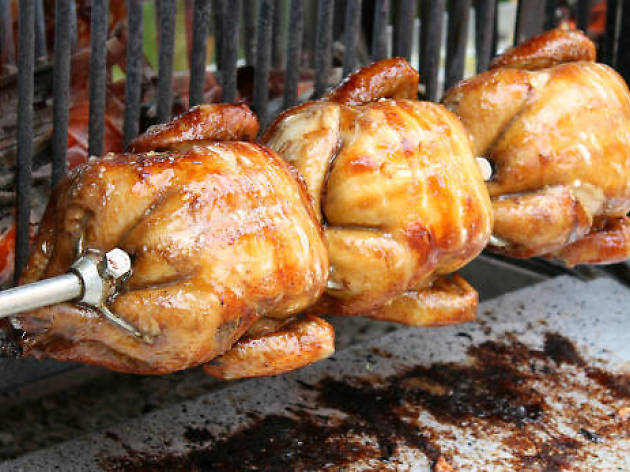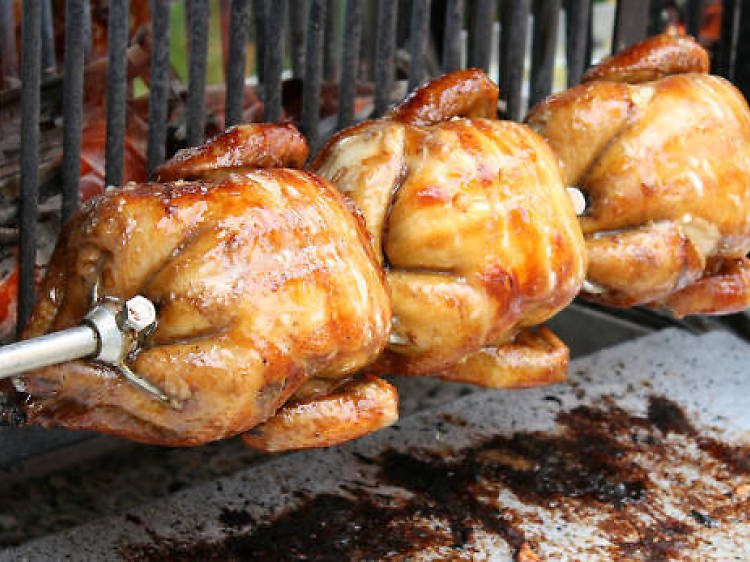 In Girona, trends come and they go. We've had cupcake bakeries that lasted less time than some buttercream icing outside the fridge, shwarmas killed by their own success, and frozen yoghurt shops that, fortunately, didn't know how to deal with the changing seasons. In essence, all trends followed by local food companies have tended to be watched with a sly smile. Having said all that in Salt there's a food truck that makes the best roast chicken in the region. It's the best thanks to the mix of salt and spices, the perfect way it's cooked and the quality of the meat. You'll be drooling.
In 2011, Greta was born and the life of her mother, Montse Pou, took a 180-degree turn: she left her job and, between the nappies and bottles, made a start on fulfilling her dream of becoming a fashion designer. Three years later and Delicada Greta is a reality. A clothes label with a retro, indie style that's inspired by the personalities of two very important women in the life of Montse: her grandmothers Nita and Cinta. The shop, located in the pretty heart of Girona, looks like it's come straight from Pinterest.
Girona residents can be a bit self-satisfied. They think that they have the best beaches, the best cured meats, the best meat and, clearly, the best bread. Particularly when compared to Barcelona. One of their best-kept secrets is the 'purato' bread from the Can Boix bakery, located in Sant Gregori. It's a round, crusty loaf ('pagès') with springy dough and a crust that's so crunchy you'll scarcely be able to wait to dip it into olive oil.
For those nostalgics who still buy their meat at the butcher's, vegetables at the market and fish in a fishmonger's, Puignau's is a kind of paradise. Just imagine - blue and white tiles, a marble counter and that characteristic odour. Indeed, it has the merit of being the Proust's madeleine (or should that be sea bass?) for many Girona locals. It's been there since 1954, when one Sebastià Puignau bought the premises on Plaça Assumpció. At that time, incidentally, he would go on his bike to pick up the fish that his dad would send him by train from the coast. The rest is history.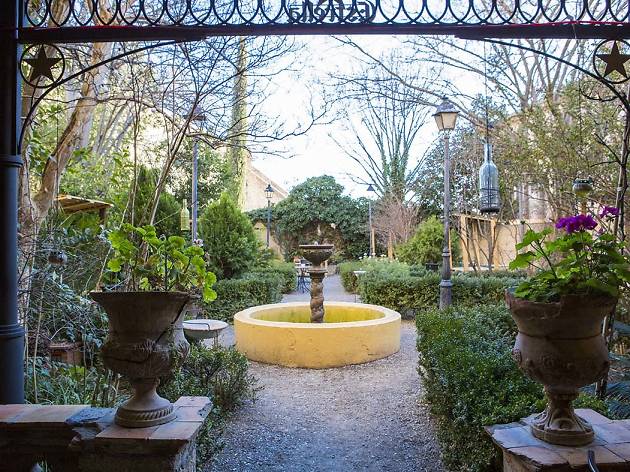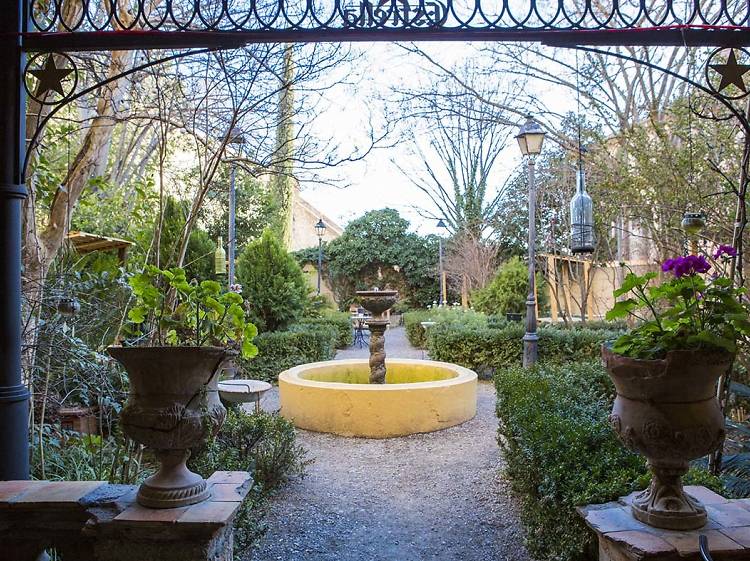 © Maria Dias
Once a month, Girona's indie community heads to the Jardins de la Mercè to enjoy the Mercadillu Secret (Secret Flea Market). Craft beer, international food tasting, live music and shows for children. You can't really ask for more.
Forget fast food chains and places named after pasta. The best pizza in Girona is made at Cocolino. Thincrispy bases, quality ingredients for the toppings and a good balance between Italian and Catalan flavours. These range from the classic Neapolitan to lactose-free pizzas and delicacies that deserve to be framed, such as apple and foie gras mi-cuit.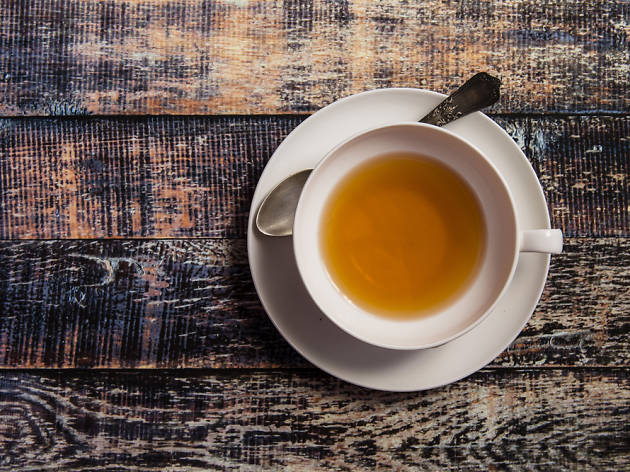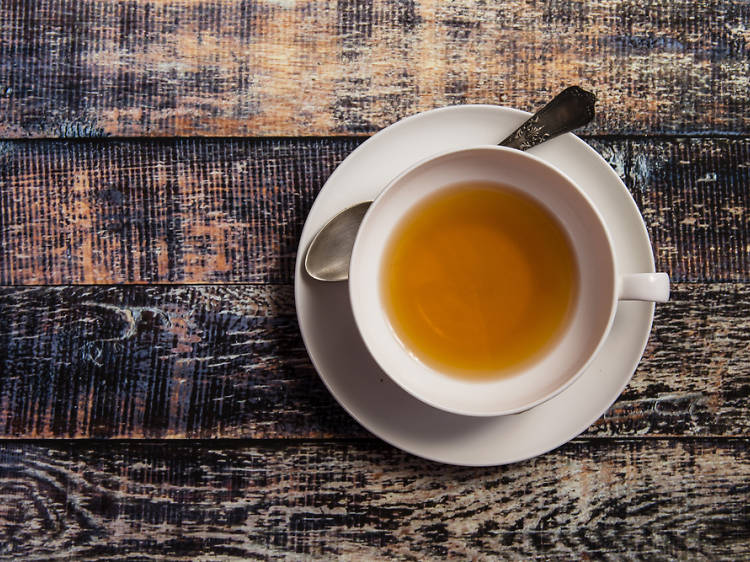 © VioNet
Girona residents like to stick to local products, even when it comes to drinking tea. Tegust are the inventors of the most well-known and distinctive infusion made from 'ratafia' (a popular local herbal liquor), inspired by a recipe from Francesc Rosquellas that dates from 1842. Tegust has decided to enhance the original version and included Aromes de Montserrat liquor in its infusion. Alcohol-free, of course. If that doesn't sound quite your thing, how about an infusion of strawberry and white chocolate inspired by the colours of local football team, Girona FC.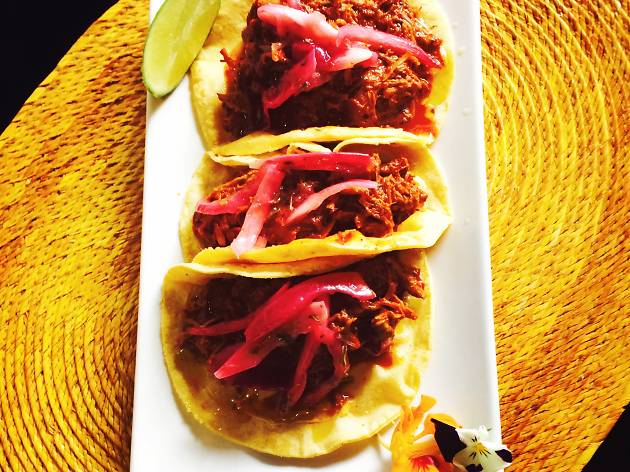 It has to be said that, in general, Mexican restaurants don't last long. There are two, however, that just keep going, one of which is Maguey. Cochinita pibil, Desperados and burritos. It's not a secret place, but the other day a Mexican friend of mine said that he felt right at home there. And just for that, it deserves to be on this list.