The ideal weekend in Girona
Enjoy these unmissable activities to make the most of a weekend in the city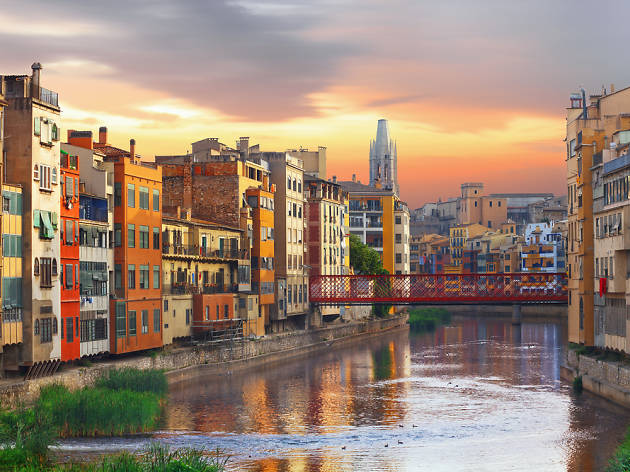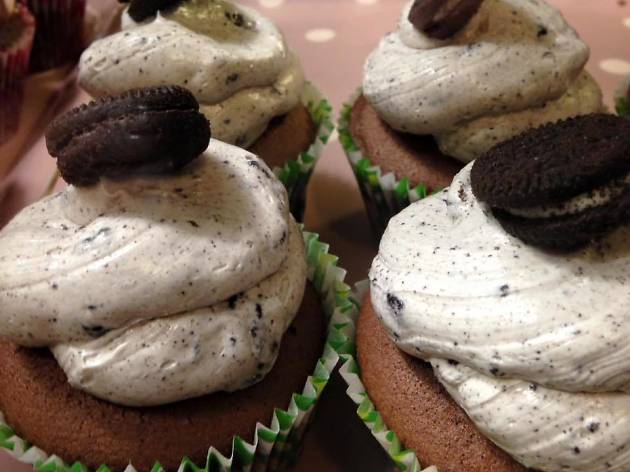 If you need a mid-afternoon pick-me-up and want something a bit different, L'Exquisit is the place to head. This Barri Vell spot will have you salivating just looking at the menu - and it's so varied, you'll find it really hard to actually choose. All shapes and sizes of muffins, cake pops, various sandwiches and white chocolate brownies is just a sample of what you can try at L'Exquisit. And their pancakes are probably the best in Girona.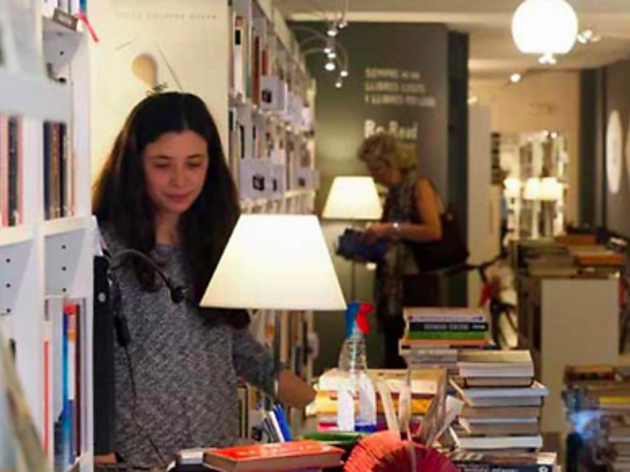 Facebook
Buy a second-hand book from Re-Read
If you love reading but your budget can't keep up with your passion for books, don't worry: in Girona there's a place to buy a variety of tomes without having to part with a week's pay. The Re-Read bookshop is full of second-hand books, among which you should be able find the odd treasure as well as bargains you won't be able to leave behind. Unlike traditional bookstores, there the price you pay varies according to how many items you buy - if you purchase one book, it'll cost you €3 whereas five books will set you back just €10. Head over and make sure you give yourself enough time to properly browse the shelves of novels, non-fiction books, and children's range.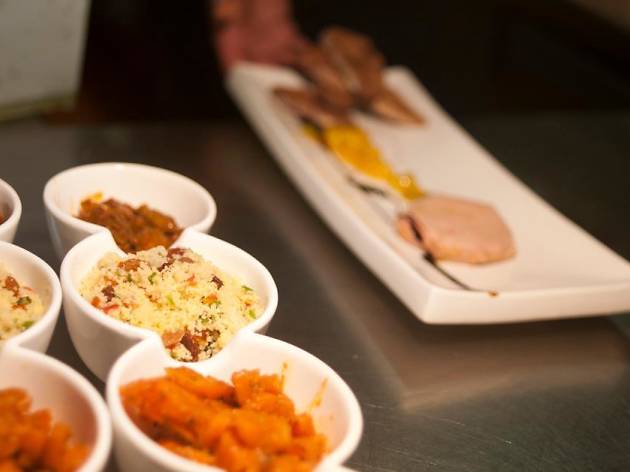 Facebook
Enjoy a Moroccan-flavoured lunch at El Cul del Món
The name is a tad unfortunate, but accurate. El Cul del Món (the arse-end of the world) restaurant isn't exactly at the heart of Girona's most popular neighbourhoods. However, it's off-the-beaten-track location is no excuse for not hunting it down, because the effort is well worth it considering that it's in an idyllic spot in the centre of the Sant Daniel valley. Splash out on the set lunch menu (€20.70 on Saturdays), and you'll get to enjoy Moroccan gastronomy combined with dishes from around Spain. The restaurant plays with textures and flavours from the two cultures to create a menu that's bound to surprise.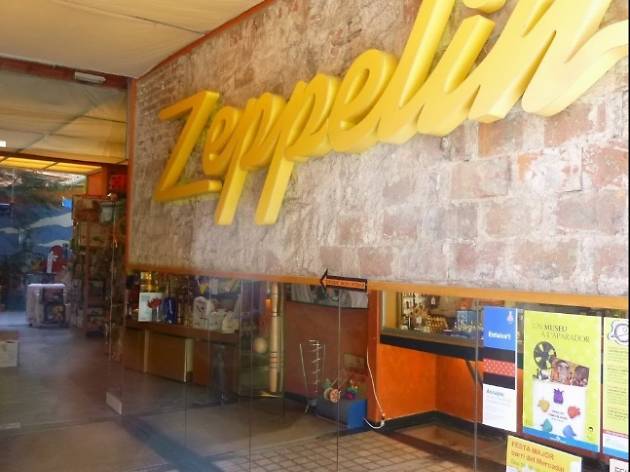 Going into Zeppelin means taking a nostalgia trip and re-living old dreams. Soft toys, games, costumes and action figures will tempt you, and it's worth taking the time for a proper browse to the most unusual and fun items. If you have kids, at Zeppelin you're bound to find the ideal gift to make them smile. But even if you don't, this is a great place to head: their range of board games (for all ages) is excellent and, even if you don't buy anything, a trip there will bring back some great childhood memories.



Mexico isn't really as far from Girona as it might at first appear. El Escondido is a cantina in the city centre dedicated to the country of mariachis and tequila. Nacho fans will be in paradise there, thanks to the combinations on offer, ranging from the traditional style with guacamole to options with pico de gallo (salsa made with chopped vegetables), jalapeños and melted cheddar. Naturally at El Escondido you can enjoy tacos, fajitas, burritos and quesadillas, all in the best Tex-Mex style. To round off your meal, you shouldn't miss the Aztec coffee, and if there's still a small space in your stomach, why not fill it with a chocolate and cream crêpe? You'll come out of the cantina with your batteries charged, ready for a long, fun night.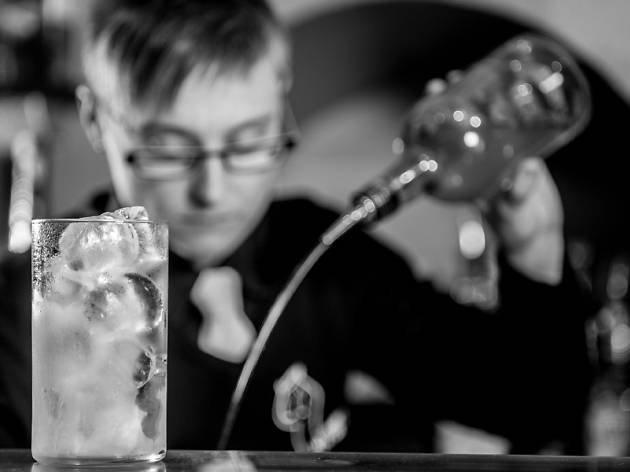 Bars and pubs, Cocktail bars
A night out isn't really a night out in Girona if it doesn't start with a cocktail at Nykteri's. This place, which opened in 2013 close to the Monestir de Sant Pere de Galligants, is not like any other cocktail bar you've ever been into, both in terms of its drinks and style. Personalised G&Ts, a range of 'ratafias' (a local herbal liquor) and signature creations all make it quite the challenge to choose your drink. Regardless of whether you're a cocktail aficionado or you've no idea what a mai tai is, at Nykteri's you'll find a welcoming, chilled space to enjoy a drink.
Nightlife, Alternative nightlife
There's really no excuse in Girona for not dancing the night away. Even though the range of clubs still doesn't quite match that of other cities, there's a number of dance floors that are perfect for dedicated groovers who feel the need to keep moving for hours at a time. If you're one of them but prefer to avoid the typical spots that only play mainstream commercial sounds - if you're more of an indie kid - then there's only one place to go: Yeah! Indie Club. It has resident and guest DJs as well as invited groups that play live, all of them providing a soundtrack to make the night fly by.
In just three years, Roser and Albert have managed to breathe new life into a Pont Major business that was on its last legs, and now they serve around 100 people a day. As well as their set lunch menu, at Ca l'Aurora they also make one of the best breakfasts in the city - and when we say breakfast, we don't mean a coffee and croissant, but rather what they call in Catalan 'un esmorzar de forquilla', a serious breakfast that has to be eaten with a fork. Their grilled meats are famous across the city: pork cheeks, churrasco, 'pota i tripa' (calve's feet and head). Along with Catalan-style bread spread with tomato, cheeses and cured meats, if you breakfast at Ca l'Aurora, you'll have no excuse to spend the day lazing on the sofa.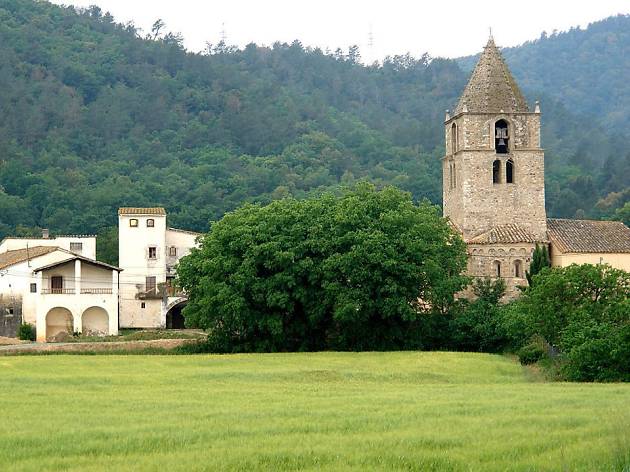 Take a walk through the Vall del Llémena
There's no need to go to the nearby area of La Garrotxa to contemplate volcanoes and the effects of their eruptions, which that region is famous for. The volcano of Puig d'Adri, at the foot of Rocacorba, is one of the main attractions in the Vall del Llémena, which has hundreds of trails and outings that let you delve into the surrounding forests - you'll discover landscapes, gorges and natural springs. If you're not a fan of steep climbs and prefer flat walks, one of the routes that's worth following starts in the Pla de Sant Joan and crosses two of the valley's extinct volcanoes: Puig de la Banya del Boc and Clot de l'Omera.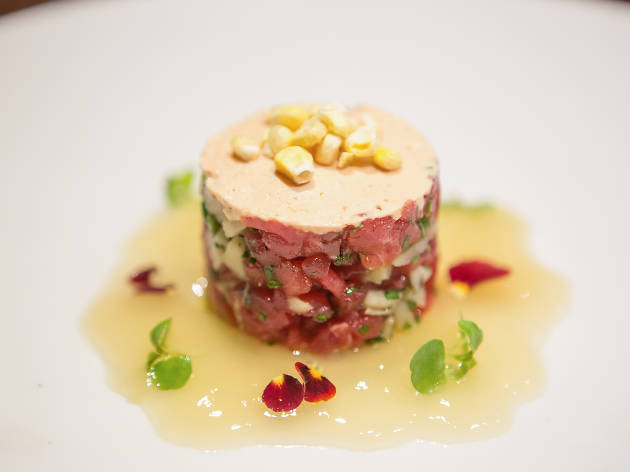 If you're a lover of Japanese cuisine, then Umai is a can't-miss restaurant in Girona. They serve a top-quality sushi made with marinated pumpkin, fresh Alaskan crab and slices of Aberdeen Angus beef - and much more besides, with a menu full of gastronomic creations from around Japan. When it comes to choosing a dessert, don't miss the green tea ice cream: it will leave you wanting to come back soon.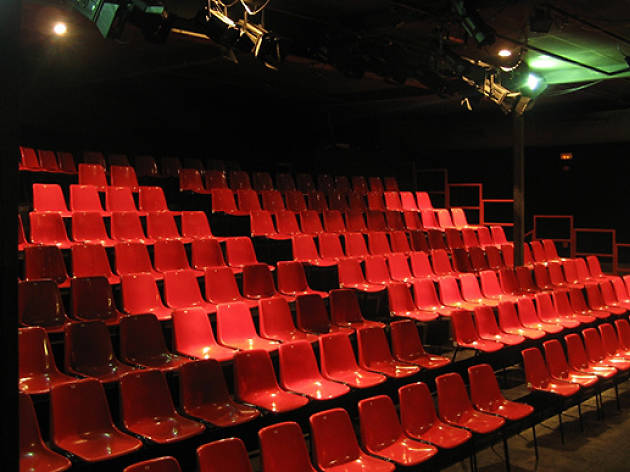 Theatre, Private theatres
Take a look at the programme of the Sala Planeta and you'll discover a variety of performances that include plays from local companies as well as productions that have premiered in Barcelona. What's more, in the autumn La Planeta is one of the key venues for Girona's extensive arts festival, Temporada Alta.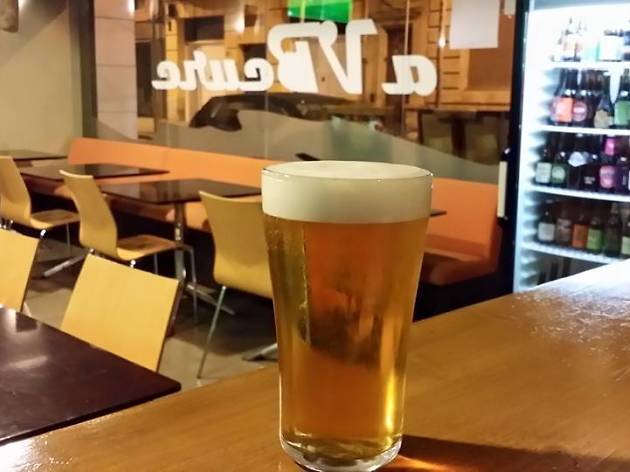 One of the best ways in Girona to round off the weekend, and enjoy its final hours without thinking about Monday, is by stopping by A VBeure. This bar ('cerveteca' in Catalan, or a bar specialising in beer) was set up by a group of committed beer-lovers and has a menu of drinks that will make even the most conservative drinkers think twice about their choice. You can try sweet, toasted, dry, spicy and salty beers, both from the Girona area and from around the world - and each one can be accompanied by a 'pintxo' (tapa served on a small piece of bread) specially designed to complement its flavour. Among their range you'll find Calaveres Rosses, Zulogaardens and Orvals, so if you're a beer pro, A VBeure is certainly a place to try.