Earlier this year we brought you a variety of lesser-known facts about Glasgow, including the city's links to the patron saint of love and how we have our very own slice of NYC right in the heart of the city. As you could probably guess though, there's much more to the dear green place than that - for example, did you know that Batman owes much to the city, or that there's more than just tunnels underneath our Central railway station? Here are nine new interesting and quirky facts about our cultural haven.
1. 'Wee Willie Winkie' was written by a Glaswegian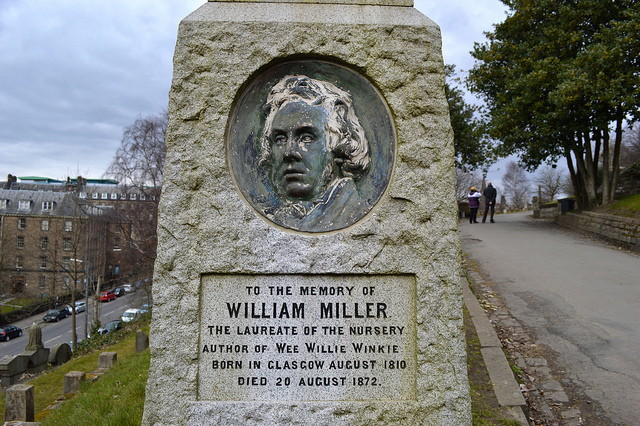 flickr.com/photos/mariancraig/
William Miller, better known as the 'Laureate of the Nursery', was born in Dennistoun. In his early 30s he wrote 'Wee Willie Winkie', which was first published in 1841. The original Scots version wasn't given its first showing until 1863, when Miller's book 'Scottish Nursery Songs and Other Poems' was published. A memorial to the poet now resides in Glasgow's Necropolis.
2. Glasgow blazed a trail for cinemas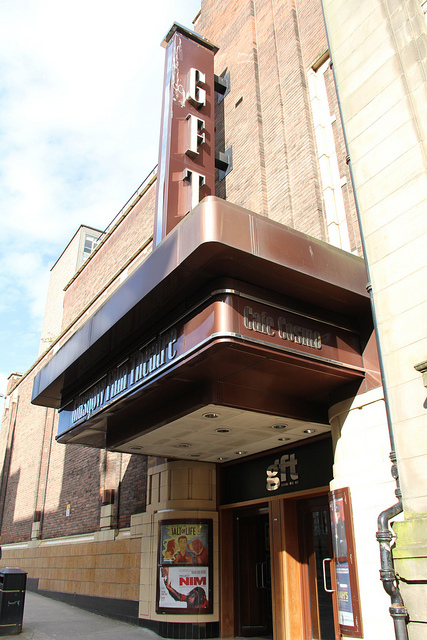 flickr.com/photos/alfmelin/
In 1939 the 850 seat Cosmo Theatre (now the Glasgow Film Theatre) was launched. It was the only purpose-built arthouse cinema outside of London at the time, and would play a major part in establishing Glasgow is the UK's leading cinema city. Several years earlier its champion, Charles Oakley, had also helped found the Glasgow Film Society – the world's first film association.
3. We're also trend-setters in the comic book world
From Vol. 1, No. 2: Glasgow Looking Glass, June 25th, 1825special.lib.gla.ac.uk/exhibns/month/june2005.html
The caped crusader owes a great debt of gratitude to Glasgow. The world's first regular comic-book magazine was actually 'Glasgow Looking Glass', published in 1825 by lithograph printer John Watson. The comic is also credited with pioneering the use of the phrase 'to be continued' and was the first magazine to use word balloons or speech bubbles.
4. Scotland's first boxing champ was born here

wikipedia.org/wiki/File:Benny_Lynch.JPG
Benny Lynch, Scotland's first world boxing champion, was born in a tenement flat in the Gorbals area of the city. Lynch won his title in 1935 when he defeated Jackie Brown in an historic bout held in Manchester.
5. It truly is a dear green place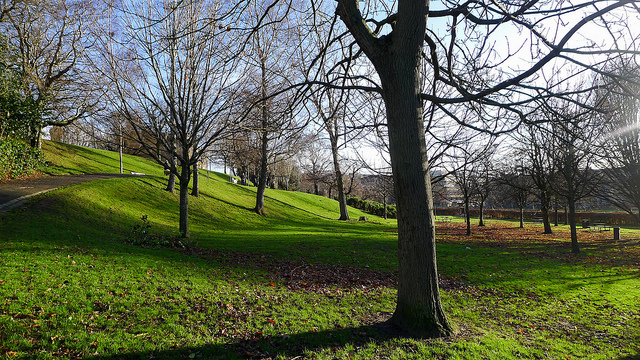 Kelvingrove Parkflickr.com/photos/leonghongrui/
You probably already knew that Glasgow literally means 'Dear Green Place' in Gaelic (thanks in no small part to the Archie Hind novel and BBC sticom of the same name). You may not know that it's an apt title - the city is home to over 90 stunning green spaces which is more per head than any other city in Europe.
6. We keep some underground secrets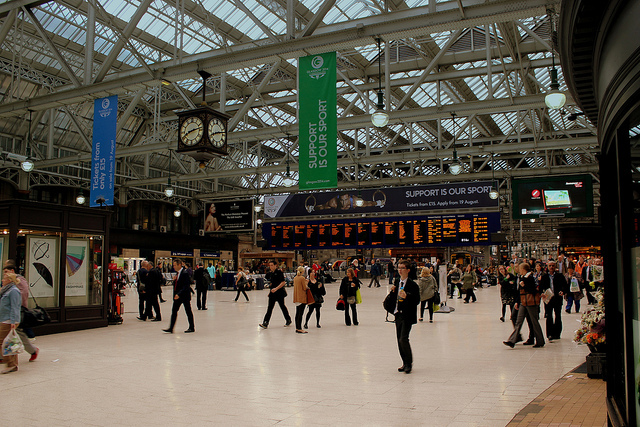 flickr.com/photos/calflier001/
Buried underneath the hustle and bustle of Glasgow Central station are the remains of a village called Grahamston, which was levelled to make way for the railway station in 1879. You can see it for yourself by taking a guided tour.
7. Our Clyde-built heritage lives on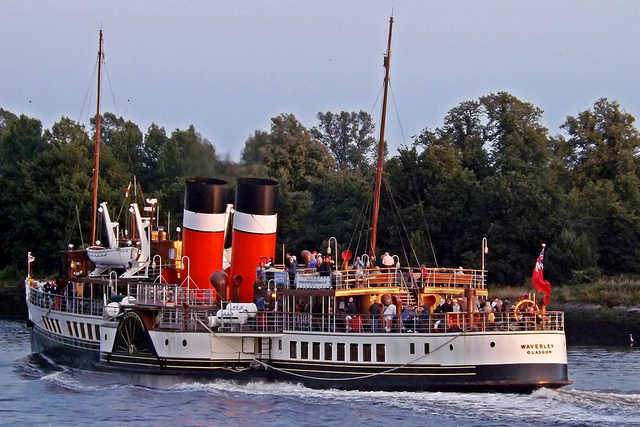 flickr.com/photos/markyharky/
If a trip doon the watter is more your thing, The Waverley is the world's last surviving seagoing paddle steamer. Built on the Clyde in 1947, the steamer is still very much in working use and makes regular trips across the UK throughout the year. It heads back to the Clyde in May 2016 but you can register your interest in taking a trip during its next jaunt.
8. Ours is the original Scott monument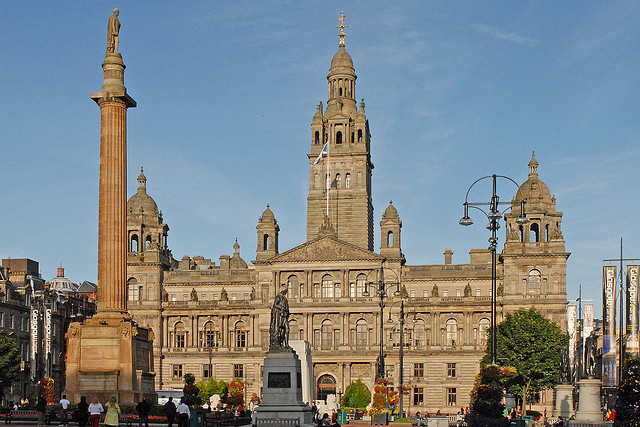 flickr.com/photos/dalbera/
You might already know that the man standing atop the tallest pedestal in George Square is Sir Walter Scott - not one of Glasgow's sons, right enough (he was born in Edinburgh), but our monument to the man was erected seven years before the capital established theirs. Bonus factoid: the plinth was originally intended to bear a statue of George III, but he was deemed an unpopular choice and replaced with Sir Walter.
9. Bonnie Prince Charlie's army took shelter here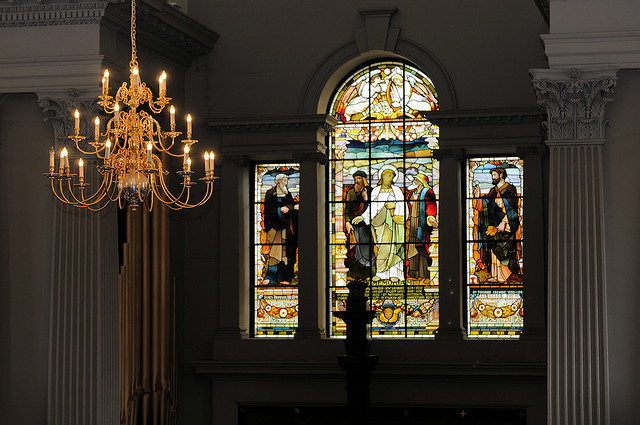 Stained glass window in St Andrews at the Squareflickr.com/photos/sonofgroucho/
The 18th century church St Andrews in the Square (now converted into Glasgow's Centre for Scottish Culture) has seen its fair share of historical moments, one of them happening before it was even completed. In December 1745, whilst the church was still undergoing construction, it sheltered Bonnie Prince Charlie's Jacobite army after their failed invasion of England. It's also the place where in 1776 Agnes McLehose (née Craig) married her husband James McLehose. Agnes is better known as Clarinda, and her love letters to Robert Burns under the name Sylvander inspired the poet to write 'Ae Fond Kiss' for her.
See more things to do in Glasgow from Time Out.