The 18 best things to do in Glasgow
Discover Glasgow's best attractions and activities with our guide to going out in the Scottish city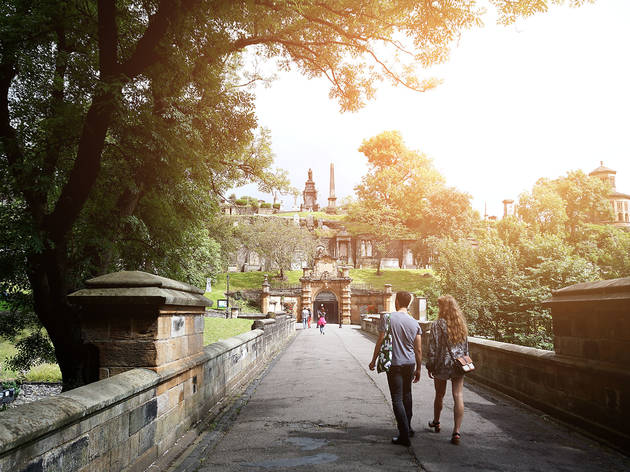 It might not get the kudos that comes with being the Scottish capital but, as Scotland's largest city, Glasgow has plenty to offer. You might identify it with those two successful football teams but its galleries and museums are among the most visited in the country. When it comes to food, Glasgow shies away from fussy restaurants and had a hand in spearheading the rise of veganism. It was a crucible of heavy industry but its name translates as 'the green hollow'. Glasgow wears its contradictions on its sleeve, right next to its heart. Here's your guide to fun by the Clyde.
Things to do in Glasgow
1
Andrew Forbes
Glasgow Cathedral and Necropolis
What is it? Glasgow Cathedral was consecrated in 1197 and remains a sturdy and impressive example of Scottish gothic architecture both inside and out. The other big gothic attraction nearby is the Necropolis, Glasgow's gloriously atmospheric cemetery inspired by Père Lachaise in Paris and dating back to 1833.
Why go? Amble among the monuments, look out over the city and wonder just how green and bucolic the view was more than two centuries ago. Ankle-length black leather coat and Demonia boots optional.
2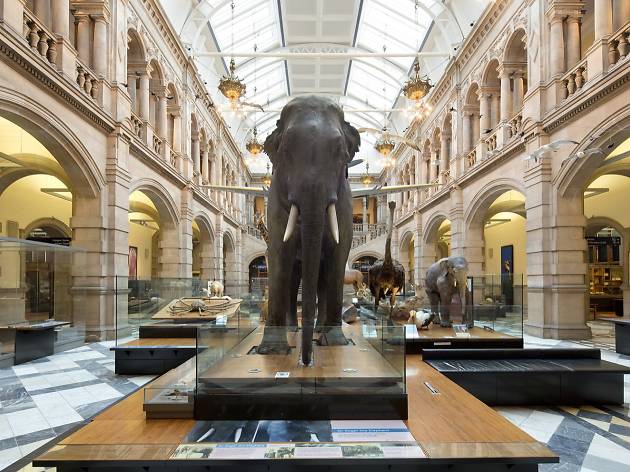 © McAteer Photograph
Kelvingrove Art Gallery and Museum
What is it? Kelvingrove Art Gallery and Museum, which opened for business in 1901 and is
Glasgow's most popular visitor attraction, is a striking piece of architecture in Spanish baroque style, fashioned out of red sandstone.
Why go? There is some truly wonderful art here, with galleries given over to Scottish colourists and French impressionism, for example. But make sure you look up or you'll miss Sophie Cave's spooky floating heads, all sporting human expressions as they hang suspended from the gallery ceiling.
3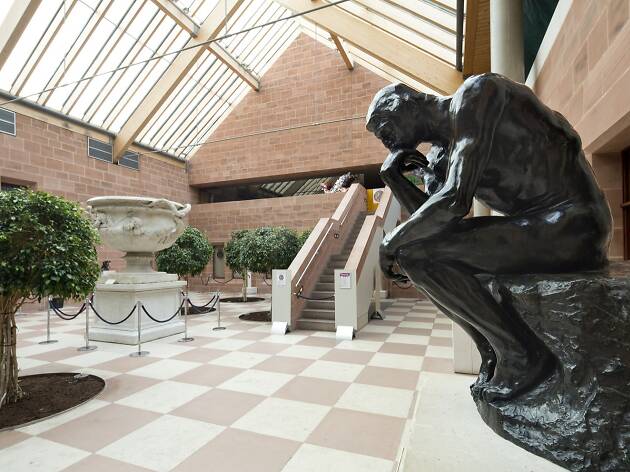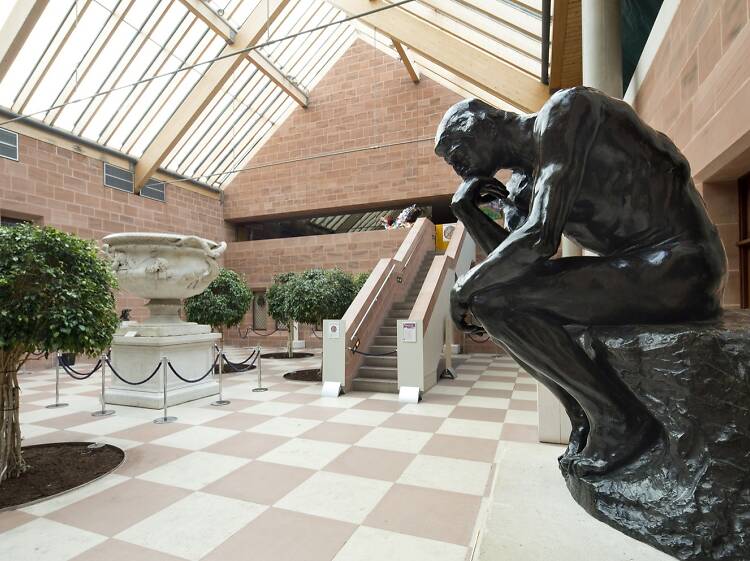 © McAteer Photograph
What is it? Just a ten-minute train journey from the centre lie 146 hectares of lush green space just waiting for your picnic blanket. If you're in need of a culture fix, head to Pollock House and the Burrell Collection which both sit in the park.
Why go? To swoon over the Clydesdale horses, a pedigree fold of Highland cattle, and compose a sonnet or two while stretching your legs in the woodland.
4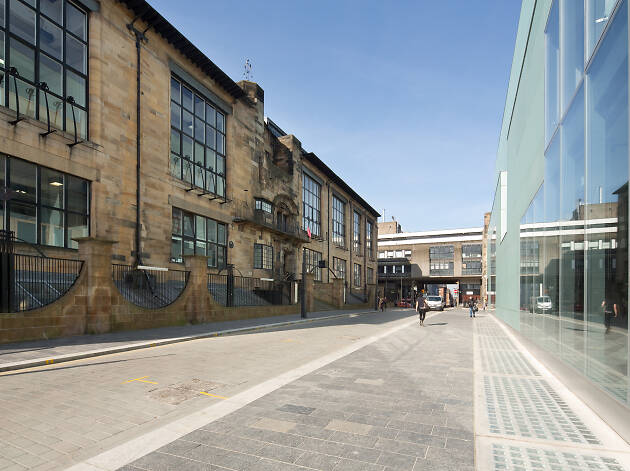 © McAteer Photograph
What is it? At the Hunterian Art Gallery you'll find a faithful recreation of the Mackintosh House, which once stood nearby in Southpark Avenue, with its historically and aesthetically important interior and brutalist exterior.
Why go? If you like to immerse yourself in a city's architecture, then you shouldn't miss the work of Glasgow's most celebrated architect and designer, Charles Rennie Mackintosh.
5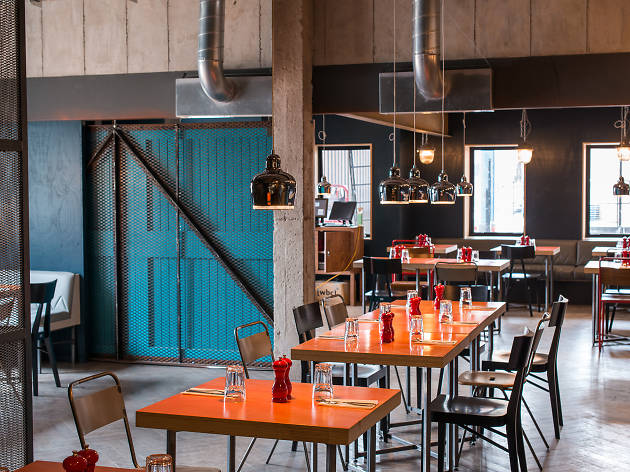 © Gordon Burniston
What is it? A vast brewery launched by Dublin-based drinks conglomerate C&C Group and the Williams Brothers, Scottish craft brewers who have been making decent beer for more than twenty-five years. There's a beer hall with massive screens for sports fans and a terrace for those rare Glasgow days when it's not raining.
Why go? Sample 26 rotating beers on tap, (and eye up the 200 or so bottles on offer). The commitment to serve a wide range of good beers is admirable.
6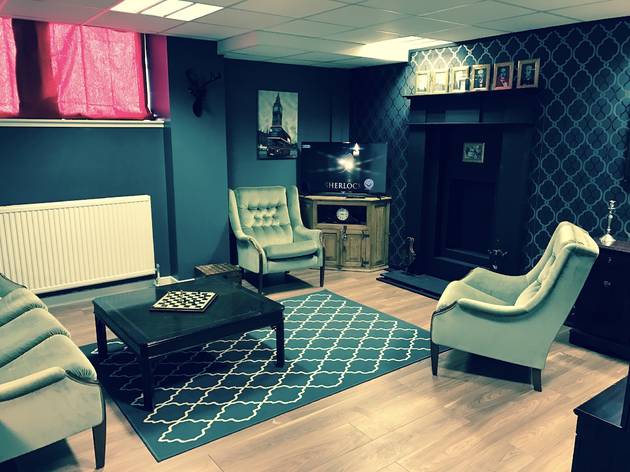 Photograph: Booking.com
What is it? The city's first escape room, which launched in August 2014. It seems Glaswegians can't get enough of being locked in a room with only an hour to solve their way out. There are now five adrenaline-packed games to choose from.
Why go? To add some thrills to your Glasgow trip (and discover who your smartest mates are).
7
Robin Mitchell
Sharmanka Kinetic Theatre
What is it? Sharmanka shows involve sculptures made of reclaimed scrap, synchronised music, coloured lighting and hundreds of carved grotesques living out stories that are sometimes funny, sometimes tragic, all set against the inevitable and relentless cycle of life and death.
Why go? Don't be put off by the prospect of Russian tragedy told through the medium of electro-powered wooden figures. There is something charming, simple, direct and utterly hypnotic about these shows.
8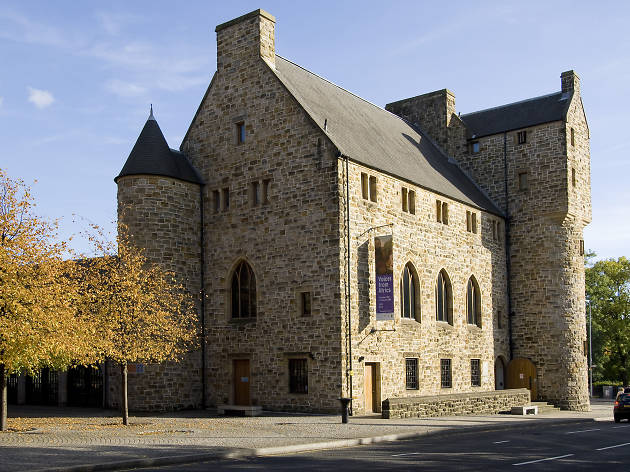 St Mungo Museum of Religious Life and Art
What is it? Based in a faux-baronial building at the cathedral precinct in the East End, this museum aims to promote understanding and respect between people of all faiths, but also to explain religion in west-central Scotland.
Why go? It has some beautiful religious art and artefacts from all over the world, touching on Hinduism, the Mexican Day of the Dead and more. There's also a small, placid Zen garden if you're feeling inspired to practice your meditation.
9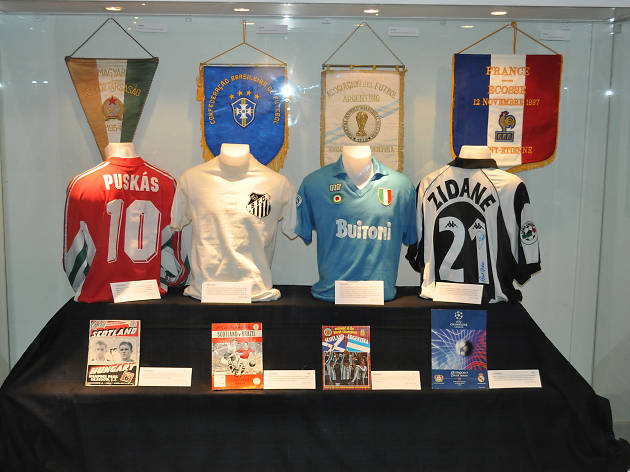 The Scottish Football Museum
What is it? Based within the National Stadium at Hampden, the museum focuses on Scotland's unique football heritage. It contains an extensive collection of memorabilia as well as showy items such as the Scottish Cup, the world's oldest surviving association football trophy (the English FA Cup would be older but the original was nabbed in 1895).
Why go? To tour the 52,000-capacity National Stadium and for a chance to practise your victory dance in the Scottish Football Hall of Fame.
10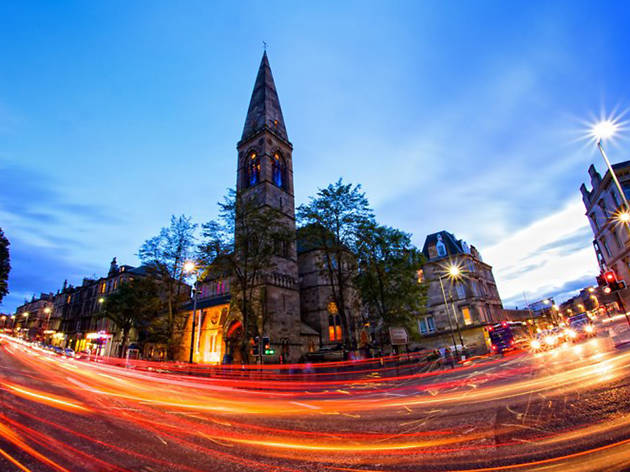 What is it? In sharp contrast to genteel Edinburgh with its fancy international arts festival, Glasgow sees itself as the edgier, grittier cousin. Hang out with the cool kids at Òran Mór, a refurbed Victorian church that functions as a pub-restaurant, theatre, gig spot, nightclub and even a wedding venue.
Why go? Lunchtime slot A Play, A Pie And A Pint has kept bums on seats since 2004. If you ever needed an excuse for a midday pint, this is it. The plays aren't too shoddy either, attracting acclaimed writers from Scotland and beyond.
11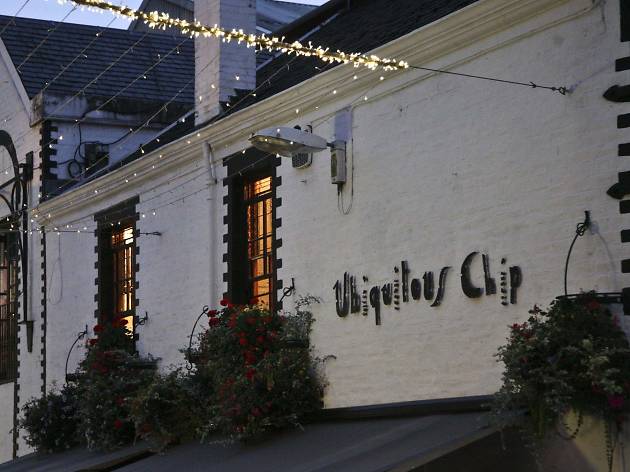 What is it? Founded in nearby Ruthven Lane in 1971, the Chip moved to its current location in 1976 and now offers a great deal more than its signature venison haggis. Pop in for a couple of beers or nab a table in the lovely plant-strewn, cobbled courtyard restaurant – roofed of course.
Why go? For good Scottish produce, upscale Franco-Scot cooking, a huge wine list plus a clientele that feels like it's come somewhere particularly special.
12
What is it? The 78 on Kelvinhaugh Street is a vegan and vegetarian bar-restaurant with shabby-chic vibes, a decent selection of craft beers and tasty nosh. Don't fancy a meat-free meal? Check out our pick of Glasgow's best restaurants.
Why go? To sample veggie delights from an original vegan eatery in one of the most vegan-friendly cities in the British Isles.
13
Photograph: Stephen G.Breslin
What is it? At the striking Glasgow Science Centre you'll find a stunning planetarium, interactive exhibits and a revolving space-age tower offering city views from 417 feet high.
Why go? One of the most compelling reasons to visit GSC is to see a film at the Cineworld IMAX, the biggest screen in Scotland. You will see every hair on Brad Pitt's head and every detail of Matthew McConaughey's spacesuit.
14
McAteer
What is it? This Zaha Hadid-designed waterside museum carries an extensive collection of vehicles including ambulances, buses, police cars, horse-drawn taxis and motor cars that look like they drove to Glasgow from the set of a 1930s action movie.
Why go? To see the impressive late-Victorian, three-masted sailing vessel that's berthed outside the museum. Inside, browse the remarkable transport collection including bicycles, steam locomotives and model ships.
15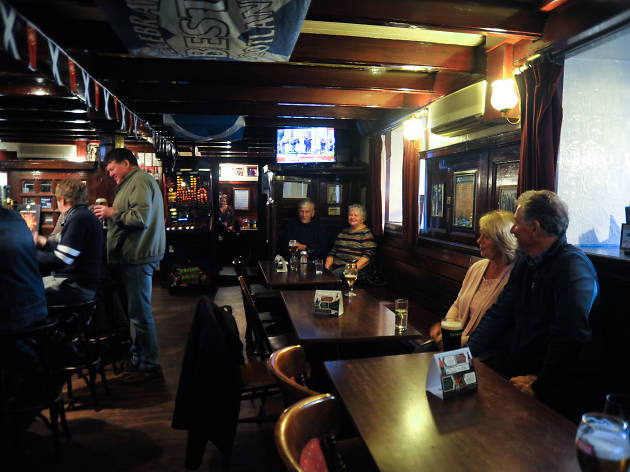 © Stephen Robinson
What is it? The Horseshoe in Drury Street has been selling drink since the mid-nineteenth century. What you get here is a Victorian island bar (reputed to be the longest in Britain), odd ornaments stacked above the gantry and grand decorative touches, plus the obligatory flatscreens and fruit machines. It's busy, it's atmospheric and it's very Glasgow.
Why go? Don't expect airs and graces but do expect history to come alive through the bottom of your glass.
16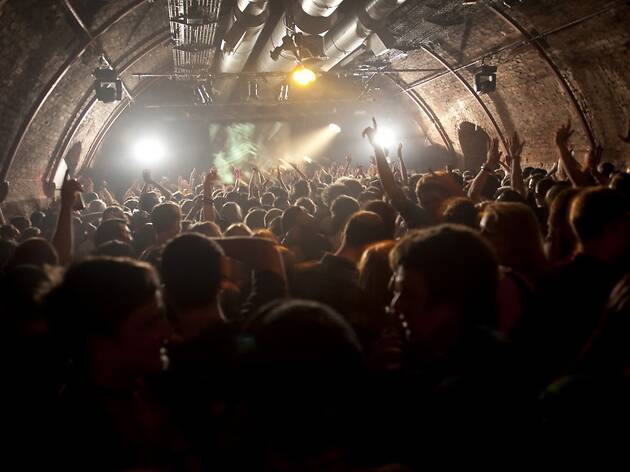 © Bartosz Madejski
What is it? A long-standing music venue with a super sound system and a regular roster of house DJs who have been spinning the decks here since the early '90s.
Why go? Don't miss the chance to sweat it out at Jamaica Street's Sub Club, not only the venue for Primal Scream's first ever gig but also reputed to be the longest-running underground dance club on the planet.
17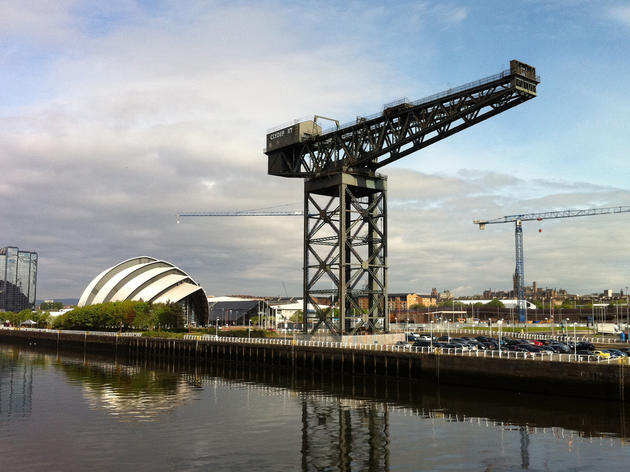 What is it? These 90-minute river cruises offer lovely views of central Glasgow, its bridges, its waterfront architecture and the huge cantilever crane that survives among the shiny developments at Finnieston. Our tip: board in the city centre to travel to the impressive Zaha Hadid-designed Riverside Museum and back again.
Why go? Criss-crossing your way along the bridges by foot is nice and all but nothing compares to soaking up Glasgow's maritime history on the water with a glass of fizz in hand.
18
Photograph: Glasgow VIntage & Flea Market
Glasgow Vintage & Flea Market
What is it? You'll stumble across the Glasgow Vintage & Flea Market in the heart of Barras Market (also known as Glasgow Barrowlands Market). Here you'll find a mix of antiques, vintage fashion, mid-century items, pre-loved furniture, quirky prints, original art, retro items, old books, collectables, vinyl records and, of course, plenty of tat too.
Why go? To get your mitts on vintage clobber and people-watch the snappily dressed eccentrics.