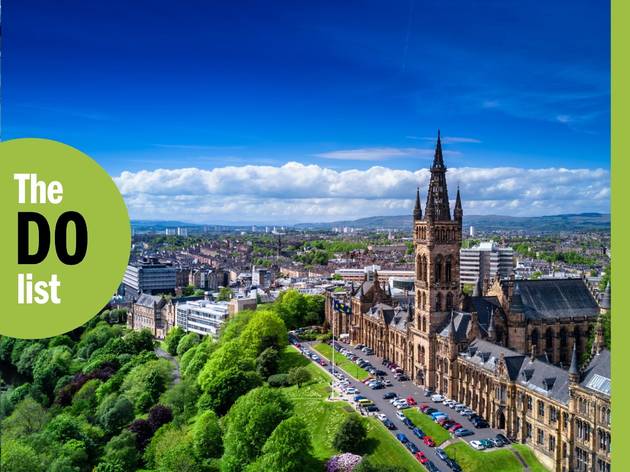 The 23 best things to do in Glasgow right now
Want to see the city at its buzzing, cultural best? Here's our guide to the coolest things to do in Glasgow once lockdown is over
April 2021: It's been devastating to see Glasgow quiet and shuttered for the last year. But, finally, it's about to kick back into life. In late-April Scotland will prepare to move back into its tiered level system, with non-essential retail, hospitality and cultural destinations all gradually opening up again from late spring as areas move down the numbered levels. Further details on how exactly this unlocking will happen are due to be announced this month. So, fingers crossed it won't be long until Glasgow is once again the thriving, buzzing city we know and love.
Glasgow is nothing if not outgoing – even if its notoriously rainy weather doesn't always encourage going out. Known for its vibrant music and clubbing scene, Turner Prize-winning visual artists, fast-rising food and drink culture, post-industrial architectural heritage and characterful museums – to say nothing of the distinctive 'Weegie' patter – this city welcomes the world.
Brilliant things to do in Glasgow endless, from hipster vegan restaurants to rolling parks, a river flowing with history to an eye-popping cathedral and at least one dusty old ballroom. Better still, it's small and easy to navigate, making it possible to fit the majority of the sights on this list into a whistlestop weekend break. Ready to get out there? Just don't forget your umbrella.
Done something on this list and loved it? Share it with the hashtag #TimeOutDoList and tag @TimeOutEverywhere. You can also find out more about how Time Out selects the very best things to do all over the world.
Best things to do in Glasgow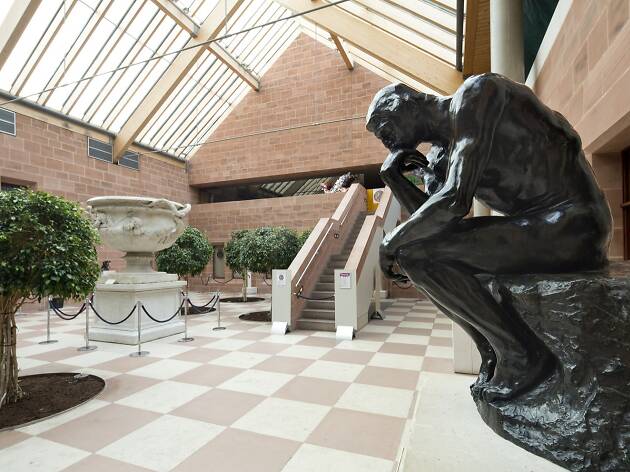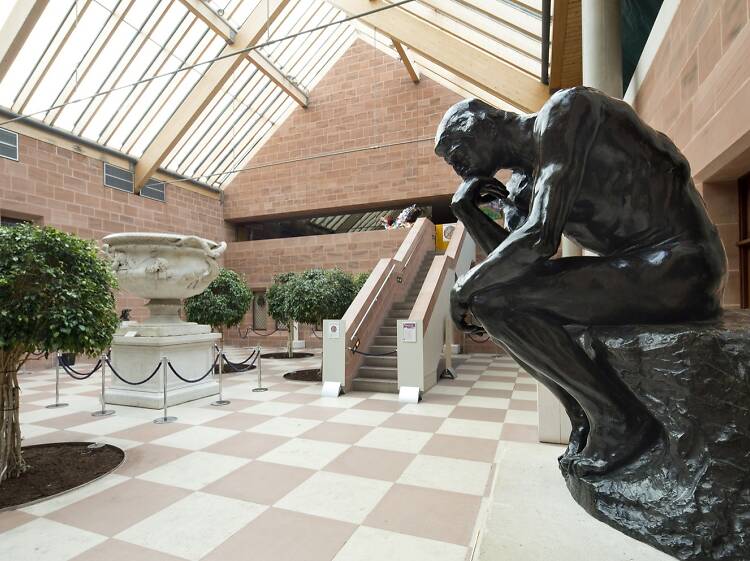 Photograph: McAteer Photograph
1. Escape to Pollok Country Park
What is it? A beautifully sculptured green space surrounding grand old Pollok House and art gallery the Burrell Collection (currently closed for refurbishment).
Why go? For an incredibly scenic adventure, hop on a train to Pollokshaws West (just ten minutes from Glasgow Central) to find this little piece of countryside in the city. Once there, get the blood pumping with a stroll through serene surroundings, followed by some cooing over the Highland cows and Clydesdale horses.
Don't miss: Stop inside Pollok House to see its collections of antique furniture, silverware, ceramics and fine art. Its collection of Spanish paintings is one of the finest in Britain.
What is it? One of the prettiest green spaces in Glasgow, packed with history, botany and fine architecture.
Why go? Originally laid out in 1841 as part of the University of Glasgow, the gardens were acquired by the city and made public in 1891. In 1873 the most distinctive building – the eccentric domed glasshouse Kibble Palace – was erected, followed a few years later by the Main Range teak glasshouse. Both have been beautifully preserved and brim with exotic plant life, from arid lands to tropical rainforests.
Don't miss: The long east-west facing green in front of the glasshouses teems with life on warm days, be it families, groups of students or yoga classes.
What is it? Two of the city's most iconic shipbuilding cranes are now two of its most popular visitor attractions.
Why go? Has any single structure come to stand for Glasgow more so than the Finnieston Crane? Probably not. A relic of the age when Glasgow's shipyards made this one of the most powerful and important industrial cities in the world, the giant grey cantilever crane – still emblazoned with the title of its former owners Clydeport, and one of just four remaining such cranes on the Clyde – is no longer in working order. But it has been wisely retained and recontextualised in new proximity to such shiny modern buildings as the Armadillo, The Hydro, the Glasgow Science Centre and the BBC Scotland headquarters, as a potent and emotive 174-feet-tall symbol of proud engineering heritage. The Finnieston Crane is just one among several landmarks on the Clyde which can be experienced along a relatively short walk from Glasgow Green east of the city centre upriver to Govan. From the St Andrews footbridge to The Clyde Arc (or the Squinty Bridge, as it's known, for its odd shape), there's a crossing for practically every era of modern Glasgow history.
Don't miss: Carry on past Pacific Quay and the Finnieston Crane and you'll eventually reach Glasgow's spectacular Riverside Museum.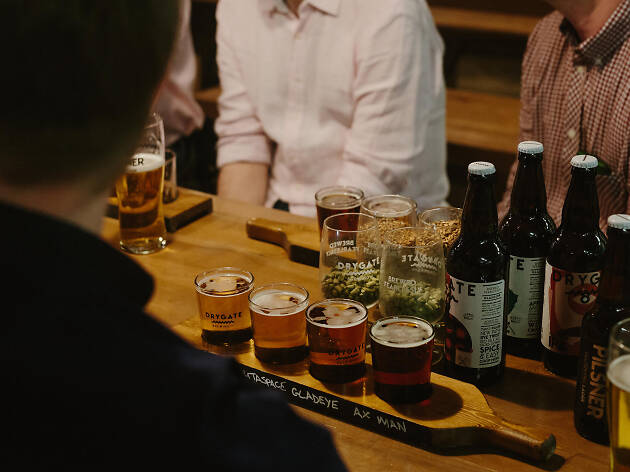 Photograph: Gail Kelly
4. Drink like a Glaswegian at Drygate Brewery
What is it? An 'experiential' micro-brewery, beer hall, and restaurant.
Why go? A joint venture between craft brewers Williams Brothers and macro-brewers Tennent's located partly in a 1930s former box factory beside the Tennent's brewery on Duke Street in the East End, Drygate has a beer hall with big screens for sports and space for music and comedy events, and a terrace for those rare Glasgow days when the rain isn't pouring down. You can sample 26 rotating beers on tap and countless more bottled varieties. If you're looking to go behind the scenes, that's easily sorted: just go along to one of the brewery tours and you'll discover exactly how Drygate's fantastic beers come to be.
Don't miss: Feeling peckish? Grab some of the delectables on offer at Drygate's kitchen.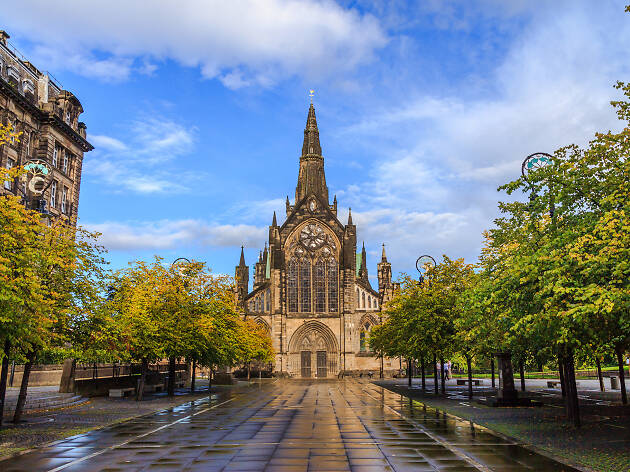 Photograph: Shutterstock
5. Wander around the gloriously atmospheric Glasgow Cathedral and Necropolis
What is it? Glasgow's big gothic attractions.
Why go? Glasgow Cathedral was consecrated in 1197 and remains a sturdy and impressive example of Scottish gothic architecture both inside and out. The other big attraction nearby is the Necropolis, Glasgow's gloriously atmospheric cemetery inspired by Père Lachaise in Paris and dating back to 1833. Amble among the monuments, look out over the city and wonder just how green and bucolic the view was more than two centuries ago. Ankle-length black leather coat and Demonia boots optional.
Don't miss: Glasgow Cathedral has one of the most impressive post-war collections of stained glass windows in Britain, including John K Clark's Millennium window, which was dedicated on St Kentigern's day, January 13, in 2000.
What is it? The country's oldest public museum, with one of the largest collections.
Why go? At the Hunterian Art Gallery, find the Mackintosh House, with its historically and aesthetically important interior and brutalist exterior. Built in the 1960s near the former home on Southpark Avenue of Glasgow's most famous architect Sir Charles Rennie Mackintosh (1868-1928) and his wife, the artist Margaret Macdonald Mackintosh (1864-1933), the modern concrete structure adjoining the university's gallery-library complex remembers the Mackintosh's legacy in fond style. Inside is a meticulous reassemblage of the principal interiors from their home.
Don't miss: Two separate major fires in four years at Glasgow School of Art's Mackintosh building tragically caused the almost complete destruction of the defining work by one of the city's most celebrated sons. As the Mac is painstakingly rebuilt, the Hunterian is a great place to start discovering other, smaller Mackintosh gems around Glasgow.
Photograph: Ashley Coombes
7. Wet your lips with single malt whiskey at Clydeside Distillery
What is it? Glasgow's first dedicated Single Malt Whisky distillery in over 100 years
Why go? Located in the old Pumphouse building that once controlled entry to the famous Queen's Dock – and thus Scotland's whisky exports to the world – Clydeside became one of the first new distilleries in generations to operate in Glasgow when it started running its huge copper stills in 2017. Take a tour of their pristine and impressive facilities to see the operation in action.
Don't miss: A chocolate and whisky tour allows visitors to savour five carefully selected single malt whiskies, each expertly paired with freshly-made artisan chocolate handcrafted by Sugar Wings of Glasgow.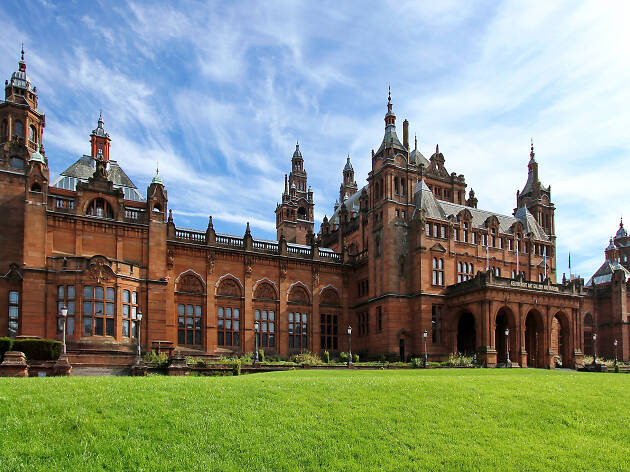 Photograph: Shutterstock
8. Get cultured at Kelvingrove Art Gallery and Museum
What is it? One of the UK's most visited museums, Kelvingrove's vast collection of items is free to see and covers everything from natural history to civic art.
Why go? Kelvingrove Art Gallery and Museum, which opened in 1901 and is Glasgow's most popular tourist attraction, is a striking piece of architecture in the Spanish baroque style, fashioned out of red sandstone. There is some truly wonderful art here, with galleries given over to Scottish colourists and French impressionism, for example. Look up as you enter and you'll see Sophie Cave's spooky floating heads, all sporting eerie human expressions. In the adjacent museum you'll find a Spitfire fighter jet suspended from the ceiling, above stuffed animals including old favourite Sir Roger the elephant.
What is it? A tall, narrow, elegant amalgam of stone, steel and glass tucked away on Mitchell Lane just off Buchanan Street, this Centre for Design is a beacon for the creative industries in Scotland.
Why go? For cutting-edge art and design exhibitions throughout the year, as well as permanent attractions including the 'Mack' Centre, which celebrates the life and work of one of Glasgow's most famous sons, Charles Rennie Mackintosh (who designed the historic part of The Lighthouse, originally The Herald newspaper building). Also, for panoramic views over Glasgow's cityscape – from two locations.
Don't miss: Head to The Mackintosh Tower, which is accessible via a helical staircase from the third floor. If the climb sounds a bit much, the modern viewing platform on the sixth floor is reachable via lift.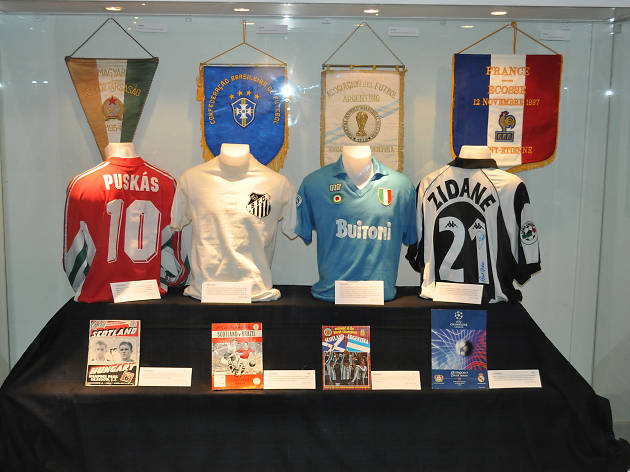 Photograph: Scottish Football Museum
10. Immerse yourself in the beautiful game at The Scottish Football Museum
What is it? Displaying one of the world's most impressive collections of football-related items, this museum is a must-visit for fans of the game.
Why go? Based within the National Stadium at Hampden, this museum focuses on Scotland's rich footballing heritage. It contains an extensive collection of memorabilia as well as showy items such as the Scottish Cup, the world's oldest surviving association football trophy (the English FA Cup would be older but the original was stolen in 1895). Tour the 52,000-capacity National Stadium and practise your victory dance in the Scottish Football Hall of Fame.
Don't miss: The museum holds the world's oldest national football trophy, the Scottish Cup, which was made in 1873 (the English FA Cup competition is older by one season, but its original trophy has been lost).
Photograph: HawkAye Photography
11. Sharpen your knowledge at Glasgow Science Centre
What is it? A space-age structure housing a planetarium, cinema, galleries with hands-on activities, two cafés and a gift shop.
Why go? Rising from the ground like a shimmering silver hermit crab, the Glasgow Science Centre is a wonder inside and out. As well as a host of interactive exhibitions, there's also a massive IMAX cinema screen.
Don't miss: The revolving tower that provides visitors with views of the city from 417 feet up.
McAteer
12. See historic forms of transport in a very modern building at The Riverside Museum
What is it? This award-winning structure houses the contents of the former Museum of Transport, including trams, prams and rockets.
Why go? This Zaha Hadid-designed waterside museum carries an extensive collection of vehicles including ambulances, buses, police cars, horse-drawn taxis and motor cars that look like they drove to Glasgow from the set of a 1930s action movie. Formerly housed in the old Museum of Transport at Kelvin Hall, they've been cherished by Glaswegians for generations.
Don't miss: The impressive late Victorian, three-masted Tall Ship that's berthed outside the museum in the River Clyde – a stunning monument to Glasgow's rich maritime heritage.
What is it? Glasgow's foremost centre for contemporary art.
Why go? Glasgow's Gallery of Modern Art (GoMA) occupies a stately neoclassical building in Royal Exchange Square in the heart of the city, just off Buchanan Street. With its thriving contemporary art scene surrounding the world-renowned Glasgow School of Art, which has produced many a Turner Prize success story over the years, GoMA exists to showcase not just the work of the city's greatest artistic talents but also to highlight what those artists share in common with others in terms of influences and practices.
Don't miss: If you're ever in any doubt as to how to find GoMA, just ask for directions to the traffic cone statue. The grand carving of the Duke of Wellington that sits outside the front door of the gallery is probably even more famous than GoMA itself among ordinary Glaswegians – mainly because he wears a plastic traffic cone on his head.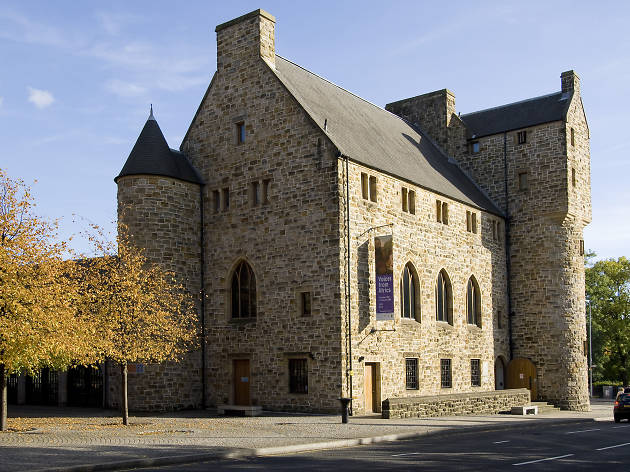 Photograph: St. Mungo Museum
14. Zen out at St Mungo Museum of Religious Life and Art
What is it? A number of faiths are represented at this museum, which shows the likes of calligraphy and carvings, and even has a Zen garden.
Why go? Faith is the story of Glasgow in many ways – Protestant or Catholic, Muslim or Hindu, it's intertwined with everything from education to work to sport. How appropriate, then, than the city should be home to one of the only public museums in the world devoted to the subject of religion. Opened in 1993 and named after Glasgow's patron saint, it's housed in a building designed in the Scottish baronial style by architect Ian Begg in 1989. Go for a cross-faith experience, building bridges of understanding and respect between different faith groups, or people with no faith at all. It houses some beautiful religious art and artefacts from all over the world.
Don't miss: There's also a small, placid zen garden if you're feeling inspired to practise your meditation.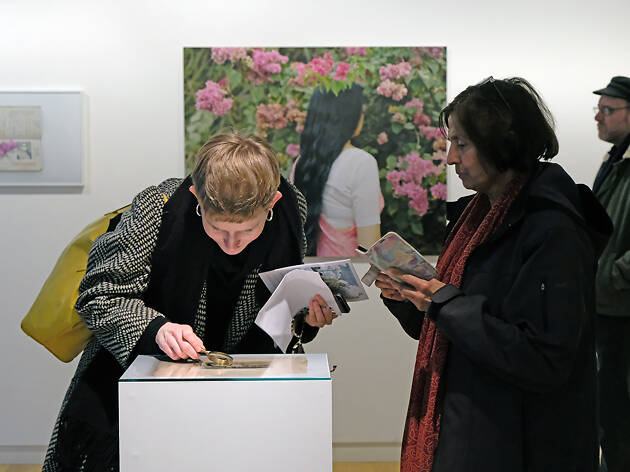 What is it? Street Level Photoworks offers the public the means to make and engage with photography and lens-based media while supporting and exhibiting great snappers both Glaswegian and from further afield.
Why go? Based in the cultural quarter of the Merchant City, this is one of the key hubs for Glasgow's creative community. Head along for exhibitions by star photographers from Scotland and far beyond. The best part? It's all free.
Don't miss: While you're waiting for the gallery to re-open catch its great programme of online talks.
What is it? Glasgow's original independent cinema.
Why go? As any film buff in the city will take great pride in explaining to you, Glasgow was once one of Britain's great cinema cities. By the end of the 1940s, it boasted a total 114 movie theatres. Glasgow Film Theatre (GFT), called the Cosmo until 1973, opened in 1939 as Scotland's first arthouse cinema. Today, it effectively remains Glasgow's last. A third screen was added in 2013 to maximise capacity. The discerning cinema-goer will always find something to see at GFT – from arthouse and foreign-language releases to independent documentaries, late-night cult screenings and classics back on the big screen. From the dramatic exterior – a brown-brick, geometric, windowless façade inspired by Dutch modernist architecture – to the deliciously retro interior, particularly the sweeping 394-seater main cinema, it's a true one-of-a-kind structure.
Don't miss: GFT operates as the main hub for the annual Glasgow Film Festival every February - a highlight in the UK's cultural calendar.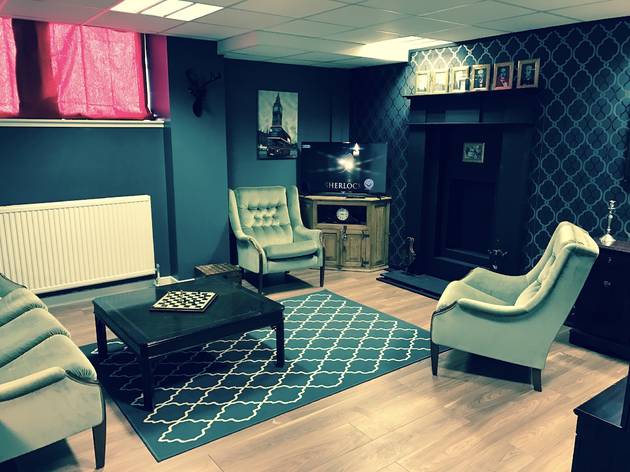 17. Go code-cracking at Escape Glasgow
What is it? There are several escape games to choose from in the city, but Escape Glasgow was the first, having opened its doors in 2014.
Why go? It has five different rooms to try, with themes ranging from wizardry to detection and infection. Crack the codes, uncover the keys and break yourself out of the immersive, interactive team games.
What is it? Mono is little short of an independent music, arts, drinking and dining mecca: it's a vegan café-bar, record store, concert venue and gallery, all under one big domed roof.
Why go? You could spend the whole day here, from lunchtime until last orders. Opened in 2002 on the corner of the Merchant City's old railway arches-based King's Court retail development (home to several good independent shops – yet another reason to visit), Mono is the flagship of a family of similarly-minded venues in Glasgow, including Stereo, The Old Hairdresser's, The Flying Duck and The 78. Record store Monorail – co-run by members of much-loved Glasgow band The Pastels – is housed within the Mono complex and represents one of the best record stores in Scotland, if not Britain. The food at Mono gets better year upon year – whether you're a dedicated vegan or a meat-eater in the mood for change, you'll find something to love. As a live music venue, the calibre of artists discerningly booked at Mono – often stuff you simply won't find at other venues, be it cult and leftfield bands and singer-songwriters or experimental noise artists – keeps the venue at the very heart of the Glasgow music scene. Every great music city should have a place like this.
What is it? The Citz, as the Citizens Theatre is affectionately known, is the principal producing theatre in the west of Scotland and a conveyor belt for trustworthy stage favourites, as well as works by new and exciting directors. Now undergoing an essential £20 million redevelopment expected to last until 2020, its shows currently take place at the Tramway Theatre and other venues around Scotland.
Why go? For some of the best theatre productions in Scotland, from contemporary versions of classic plays to new Scottish dramas and updated kids' classics. Famous names who've trodden the boards or worked backstage at the Citz over the years are too many to mention: Rupert Everett, Helen Baxendale, Tim Roth, Sean Bean, Pierce Brosnan, Alan Rickman, Robbie Coltrane… the list goes on.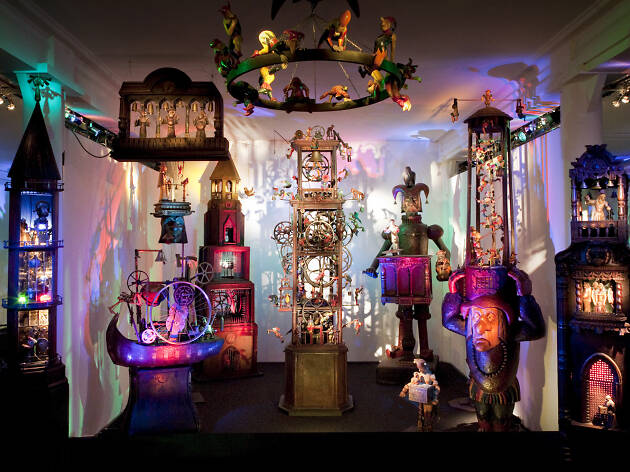 Photograph: Robin Mitchell
20. See psychedelic puppetry at Sharmanka Kinetic Theatre
What is it? A theatre where the shows involve sculptures made of reclaimed scrap, synchronised music, coloured lighting and hundreds of carved grotesques living out stories that are sometimes funny, sometimes tragic, all set against the inevitable and relentless cycle of life and death.
Why go? Don't be put off by the prospect of Russian tragedy told through the medium of electro-powered wooden figures. There is something charming, simple, direct and utterly hypnotic about these shows.
What is it? One of the most iconic and cherished music venues in the world, and for an enduringly good reason.
Why go? You've never really experienced live music in Scotland until you've stumbled into the famous Barrowland Ballroom – a dusty, old, family-owned Glasgow institution that's been embraced by several generations of live music fans alike for more than four decades. All while retaining independence, integrity and a gloriously retro feel like few other spaces of its size. Barely altered in architecture, décor or spirit since it opened, the Barrowland's shows today include new and veteran acts alike – every major promoter in Scotland books here. The mere view of the venue's massive garish flashing coloured neon sign hovering into view down the Gallowgate on a show night is sufficient to give gig-goers a buzz of anticipation.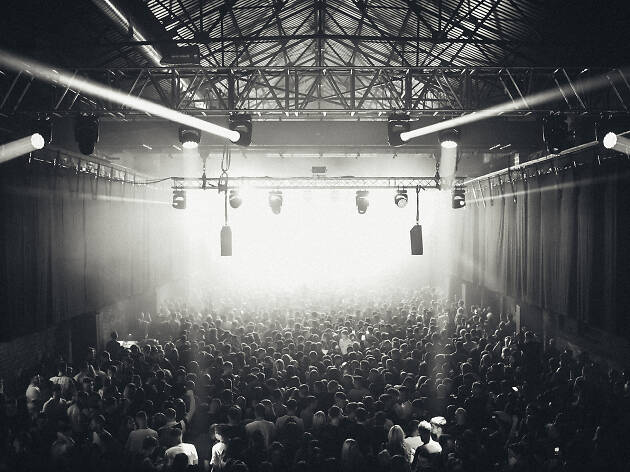 photograpgh: michael hunter
22. Party at the city's newest creative hotspot SWG3
What is it? An arts complex with a slew of creative spaces including the Poetry Club, the Warehouse, the Acid Bar and Galvanizers Yard.
Why go? For club nights, live concerts and festivals welcoming major local and touring DJs and bands, indoors year-round in the covered spaces and outdoors come the warmer months.
Don't miss: Look out for cool exhibitions – as well as great beer, wine, coffee and doughnuts – in the Acid Bar, with its small but perfectly formed rooftop terrace.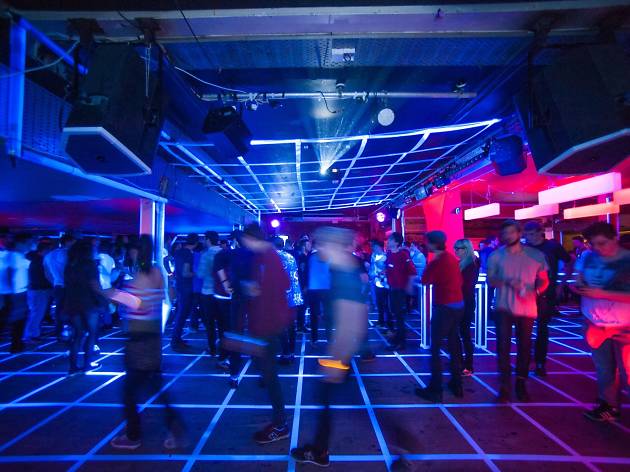 Tommy Ga-Ken Wan
23. Dance into the wee hours at Sub Club
What is it? Definitely one of – if not the – most renowned club in Glasgow.
Why go? Run by Harri and Domenic since 1985 and 1992, respectively, you're always guaranteed a good night here. Given Harri and Domenic's credentials, they're not shy of famous DJ mates to come and entertain the nightly masses. The likes of Gilles Peterson, Erol Alkan, Mylo and Optimo have all graced the decks and continue to do so. Check the website before you go in case a big name has sold out.
And here's where you should eat...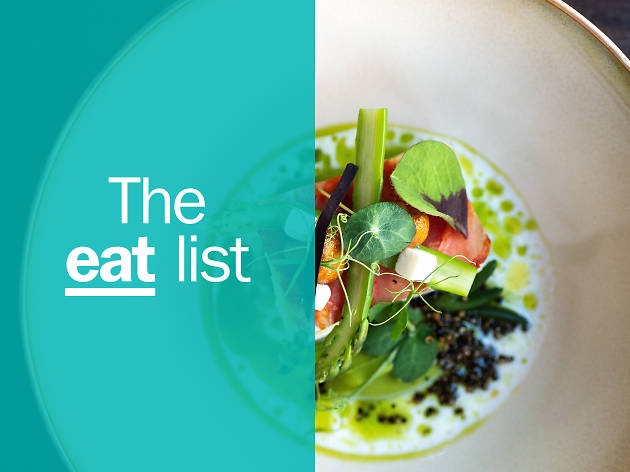 Forget Glasgow's unfair characterisation as the city where they deep-fry anything and everything: the best restaurants in Glasgow are so much more than that (with a hefty side of chips, of course). If it's cool, creative, inexpensive and informal dining you're after, then you'll be extremely well-served.
Best selling Time Out Offers