The 22 best restaurants in Glasgow right now
It's known as the city where they deep-fry just about everything. But the best restaurants in Glasgow will please fine-diners, too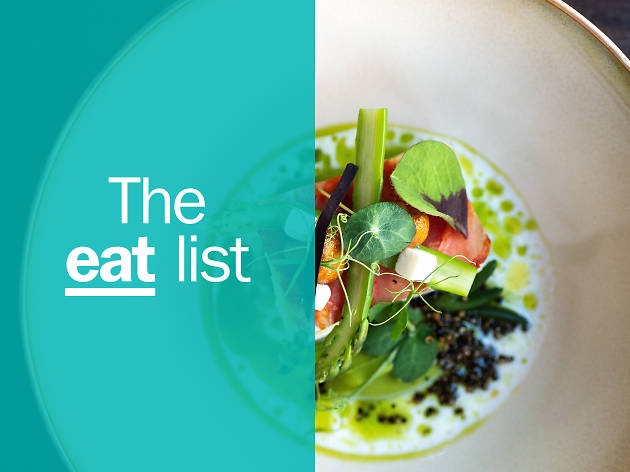 If it's cool, creative, inexpensive and informal dining you're after, you'll be extremely well-served in the Weeg. The very best restaurants in Glasgow show there's much more to the city's dining scene than just deep-fried confectionery – though there's plenty of that, too. Upscale contemporary Scottish bistros and brasseries, hip vegan cafés, first-rate steakhouses and a constellation of excellent Indian, Italian and Chinese restaurants offer sophisticated, vibrant, impressive variety – so much so, you could spend weeks here and your taste buds would never get bored. These are some of our favourite dining destinations in Glasgow right now.
Eaten somewhere on this list and loved it? Share it with the hashtag #TimeOutEatList.
Best restaurants in Glasgow
Discover Time Out Market: the best of the city under one roof
Need some inspiration?
That inimitable Weegie patter? The vibrant music and clubbing scene? Its internationally-renowned, Turner Prize-winning visual artists? Whatever you first think of first when someone says 'Glasgow', we can all agree Scotland's biggest city brims with culture, history and charm.