The 22 best restaurants in Glasgow
Obviously you'll have to have that mars bar, but don't overlook the daintier options at the best restaurants in Glasgow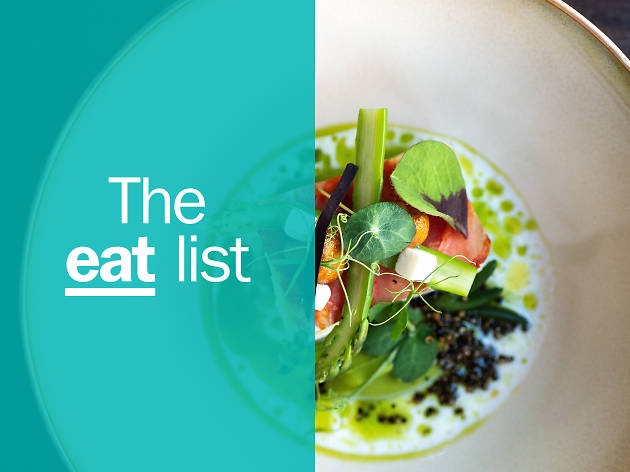 Forget Glasgow's unfair characterisation as the city where they deep-fry anything and everything: the best restaurants in Glasgow are so much more than that (with a hefty side of chips, of course). If it's cool, creative, inexpensive and informal dining you're after, then you'll be extremely well-served – be it at upscale contemporary Scottish bistros and brasseries, hip vegan cafés, delectable steakhouses, small plates hotspots, or a constellation of great Indian, Italian and Chinese restaurants.
Banish thoughts of deep-fried confectionery, Glasgow's thriving eating-out scene is sophisticated, varied, vibrant and impressive enough to make many other cities look on in envy. Forks at the ready: here are some of our favourite dining destinations in these Scottish parts.
Best restaurants in Glasgow
Discover Time Out Market: the best of the city under one roof
Need some inspiration?
It might not get the kudos that comes with being the Scottish capital, but, as Scotland's largest city, Glasgow has plenty to offer. Explore everything from its world-class galleries to top restaurants and museums with our guide to the top things to do in Glasgow.