Surreal and oh-so-Glaswegian comedian Brian Limond AKA Limmy might as well be the reason why social media was invented. From the various viral Youtube clips – mainly drawn from his BBC sketch series – which have made him a star, to his manic tweeting and playful trolling (almost 30,000 tweets and counting) to his near compulsive obsession with Vine (honestly, how does his family put up with him?), you can lose hours down the Limmy clickhole if you're not careful.
But is he as funny IRL? Find out as Limmy appears live for a run at Oran Mor, in support of his first book 'Daft Wee Stories', a "hysterical and wholly original mix of stories, thoughts and anecdotes from the star of the award-winning 'Limmy's Show!'," so says the blurb. Get yourself in the mood by first taking a trip down the clickhole, starting with our handy rundown of some of Limmy's funniest offerings to the world wide web. Warning: this may cost hours of your day. Also: thoroughly NSFW.
1. Swearing Xylo
Where it all began. Developed in his former day job as a web designer, the Swearing Xylo – previously free to play on Limmy's website, now only available as an Android app – was one of Limond's first breakout hits. Strike the coloured keys and you can perform countless different melodic variations of a common friendly Scottish turn of phrase.
2. "Kill jester"
Apparently rejected by the BBC, we can but imagine what Limmy had in mind for a sitcom based on his character Falconhoof – the presenter of a late night phone-in TV game show titled Adventure Call (a mash-up of late-night premium rate chat lines, text-based role playing games and Knightmare), who is routinely exasperated by his dour contestants. In this classic clip, Falconhoof is to be assisted by an annoyingly giggly sidekick, but his caller has other, more violent ideas.
3. "F******g oddball man"
A (very) outspoken supporter of Scottish Independence, you can count on Limmy to have a cutting comment or observation to make on Twitter as major events unfold in the political sphere. During one of the Scottish leaders debates at the last General Election, he let a Vine do the talking as to his less-than-sympathetic feelings towards now ex-Scottish Labour leader Jim Murphy.
4. "She's turned the weans against us"
Surely Limmy's most quoted sketch. Who is this mysterious man raging his way around the streets of a housing estate? What's his beef? Who's filming him? And most importantly: why's he wearing a raincoat and tracksuit trousers but no shirt? So many questions…
5. That time when he tricked Matt Lucas into thinking he was getting his photo taken
Speaks for itself, really.
6. Jacqueline McCafferty vs Marti Pellow
Arguably Limmy's greatest creation, recovering ex-junkie with a chip on her shoulder Jacqueline McCafferty featured in many of the most memorable sketches in his BBC series, after being developed from a character in his 'Limmy's World of Glasgow' podcast (with which Limond first made his name as a comedian, and which you can still find on Youtube). Here she encounters her pop idol Marti Pellow, only to lose her rag when he rebuffs her attempts to bond with him about the her-o-ine.
7. "That accent"
A compilation of Vines lampooning the east coast accent from a Glaswegian perspective. Or something.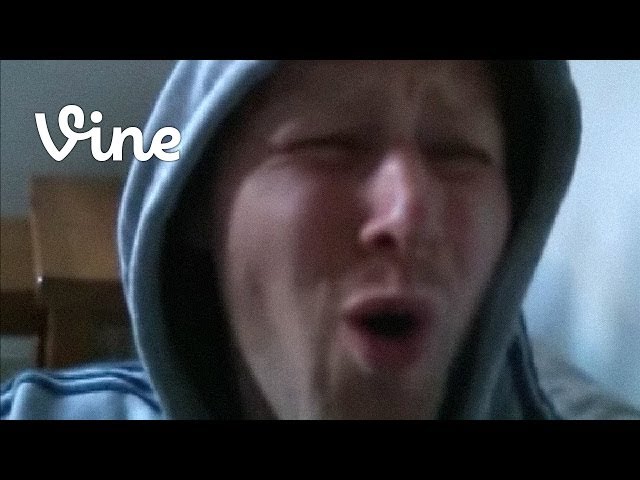 8. "Check out Daft Punk's new single 'Get Lucky' if you get the chance. Sound of the summer"
While a long way from Positive Troll, Limmy's often deliberately irritating activities on Twitter – repeatedly, cheerfully auto-tweeting about how Daft Punk's 'Get Lucky' is "the sound of the summer", long after it was the sound of the summer, for instance – prove that trolls aren't always nasty sorts. They just find it funny getting a rise out of people sometimes.
Check out Daft Punk's new single "Get Lucky" if you get the chance. Sound of the summer.

— Limmy (@DaftLimmy) April 4, 2014
9. Dee Dee Goes to the Moon
Another carryover star from 'Limmy's World of Glasgow' who made the switch to his BBC sketch show with hilarious results. Dee Dee's a perennially paranoid jobless stoner who rarely ventures far outside of his house. In this episode, he takes a trip to the Moon from the comfort of his own living room thanks to a kids TV show, a cardboard box and "a banana skin triple Tardis bucket upside doon oan mah couch."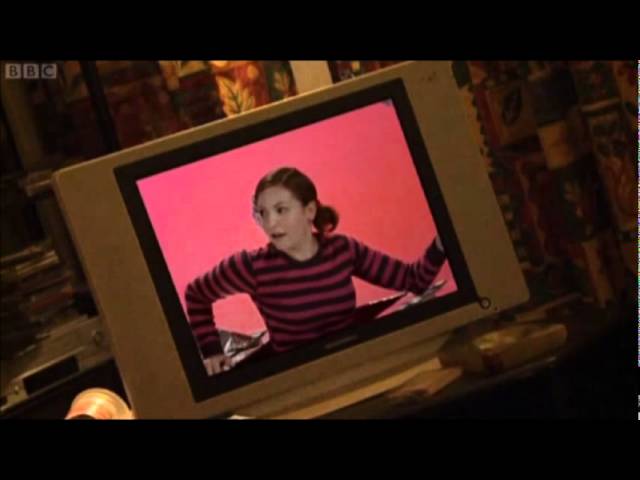 10. Top 10 Worst Toothbrushing Mishaps (and other assorted list-based blogs)
List-based blog posts – you'd never catch us writing one of them (ahem). Limmy clearly finds the prevailing vessel for internet clickbait pretty ridiculous, because his website Limmy.com features several ironic list-based blogs on a variety of irreverently boring topics from 12 Insane Facts about November to 7 Best Bits of a Cup, 6 Inspiring Ways to Look Forward to Monday, and our favourite, Top 10 Worst Toothbrushing Mishaps. Consider us trolled.
Limmy's 'Daft Wee Stories' book tour is at Oran Mor, Glasgow, July 30-Aug 1 and Aug 10-13. 'Daft Wee Stories' is published by Random House on July 30.