Also known as Rainer Werner Bassfinder, Canadian DJ/singer/producer and all round wunderkind Tiga visits Glasgow's Sub Club on Feb 5 for a rare and much anticipated evening of electronic dance music. Comparisons are odious for such a one-off act but think along the lines Soulwax, 2ManyDJs or Felix da Housecat and you're heading in the right direction.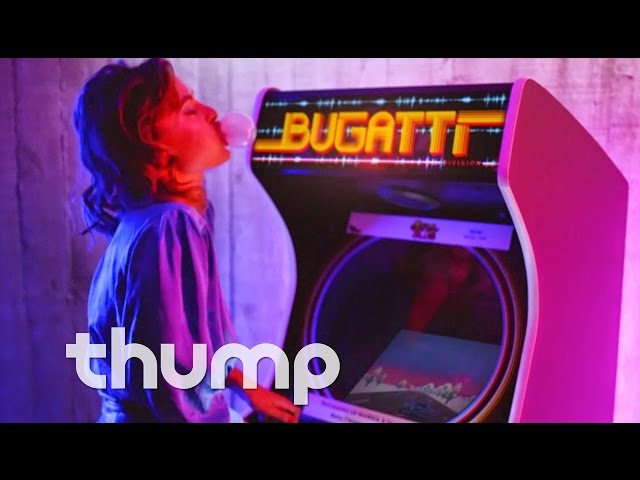 The promo clip for last year's 'Bugatti' showed Tiga in typically boisterous form, the title taken from the self-satisfied, one-word reply of a hollow man asked what kind of car he drives. From 'Sunglasses at Night' to 'You Gonna Want Me', Tiga's songs may have few words or sentiments, but offer miniature short stories in precious few but undeniably choice words.
2009's hypnotic slab of synth 'Shoes' demonstrates his gift for parsimonious use of phrases. A male voice says 'What's that sound? I like that sound, I love that sound!' only for a female voice to nimbly counter, 'It's the sound of my shoes!' After hearing several identical repetitions of this conversation in one song, the listener can only agree that the complexity of male-female relationships has rarely been so sparsely documented.
A wordier promo from the same year, Tiga's seventeen minute interview with one 'Michael Lesliejack' offers somewhat grandiose claims for himself and his musical ability. 'My lyrics reveal how interesting I am' explains Tiga, before launching into a deliberately obscure description of how his song 'Sex O'Clock' was based on a non-existent film called 'The Dog With The Five O'Clock Shadow'.
Comparisons with Wes Anderson have been made, but Tiga has less of the chummy feyness on the Hollywood indie director and more of the sour cocktail of dark humour and threatening nihilism of a Brett Easton Ellis. Self-deprecation through exaggeration allows a full spectrum of communication; 'if you're a pop star, you might as well have a ball doing it' seems to be the underlying message. References to putting chosen fans into his 'own personal mutant zoo … to dance for toothpaste' provide some idea of the surreal tone of his discourse.
The self styled 'off-the waller Montrealer' makes great humour from taking the business we call show so seriously. Tiga is a trickster incarnate: in his own words, he brings 'viscera to the funky picture show.' After a night listening to tracks like 'Mind Dimension', you'll almost certainly agree that this is what the funky picture show has been lacking.
Tiga plays the Sub Club on Thu Feb 5.
Words: Eddie Harrison