Heads up! We're working hard to be accurate – but these are unusual times, so please always check before heading out.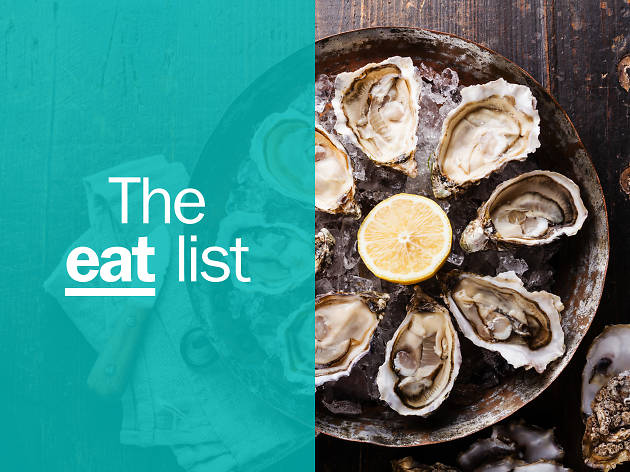 The 12 best restaurants in Halifax
For fresh seafood, great service and the signature spicy-sweet donair dish, eat at the best restaurants in Halifax
With endless sources of fresh seafood, a focus on local ingredients and consistently friendly service, it's easy to eat well in Halifax. Along the busy harbor you'll find a selection of fine dining restaurants, balanced by summertime kiosks and patios serving lobster rolls, fish chowder and ice cream. Moving away from downtown, there is an exciting collection of hip new eateries in Halifax's cool North End and in the residential West End, a mini-borough of good eats around Windsor and Cunard Street. A short ferry ride will bring you to Halifax's little sister, Dartmouth, for another pocket of hip, delicious places to eat and drink. Don't leave town without trying Halifax's signature take-out dish, the spicy-sweet donair. Or, maybe, add a couple of nights to your stay at one of its hotels to truly experience the best things to do and the very best restaurants in Halifax.
Best restaurants in Halifax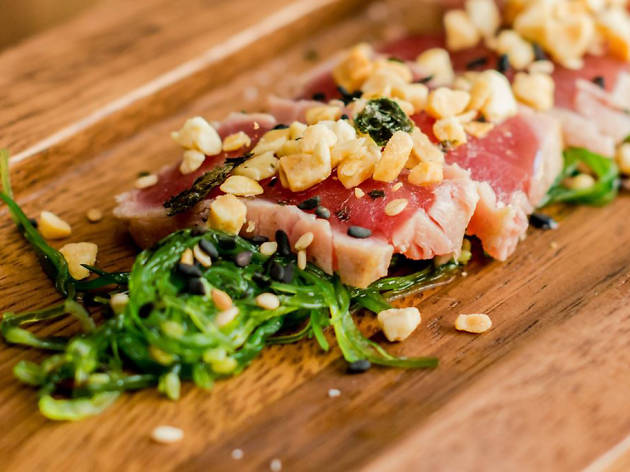 Photograph: Courtesy Yelp/The Five Fishermen
What is it: The Five Fisherman offers first class dining with a seafood-focused menu that includes fresh oysters, daily ceviche and the most succulent scallops you will ever eat. Stay upstairs and be pampered or, for a more casual approach, try the downstairs oyster and cocktail bar, Little Fish.

Why go: This downtown dining institution is also one of the most haunted buildings in Halifax. Crashing plates, taps on the shoulder and cold pockets of air are par for the course at this former funeral home—the last port of call for many of the Titanic victims.

Price: Pricey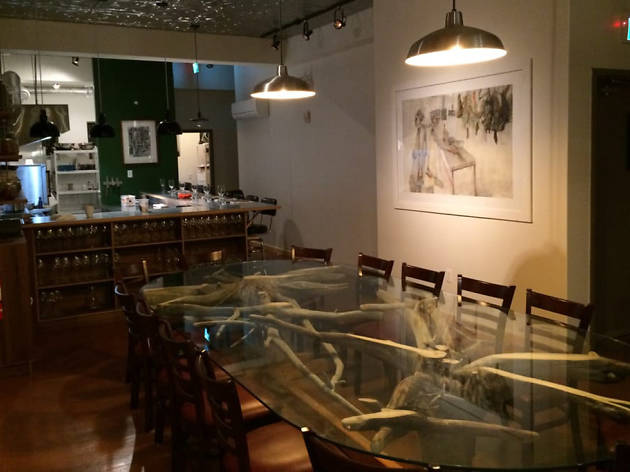 Photograph: Courtesy Yelp/Ratinaud French Cuisine
What is it: Tucked behind Ratinaud's Charcuterie in Halifax's hip North End, The Kitchen Table is an 8-course set-price dining experience for an intimate group of 14 guests. The menu, which changes daily, is delicate and adventurous, with a strong French influence.

Why go: This is probably the most interesting and exquisite food you'll ever try in the city.

Price: Pricey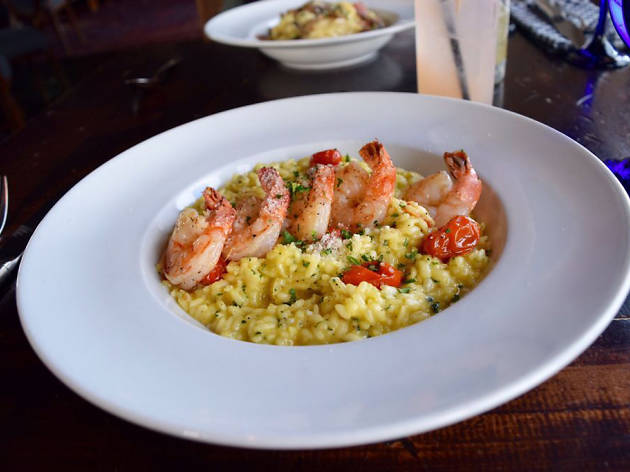 Photograph: Courtesy Yelp/Elena P.
What is it: This popular waterfront restaurant offers Italian-inspired fine dining with a menu of tasty fresh pasta, risotto and seafood, and an impressive selection of champagnes and fine wines.

Why go: Although "the thief" is known for its pasta, locals can't stop raving about the roasted beef short ribs "al Barolo." Reserve a table with a harbor view or, even better, grab a seat on the patio and watch the world go by as you dine.

Price: Pricey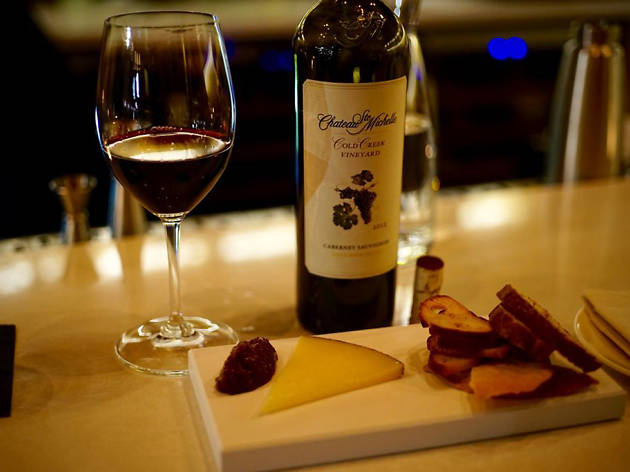 Photograph: Courtesy Yelp/Jonathan L.
What is it: Little Oak is an intimate wine and snack bar located in Bishop's Landing on the Halifax waterfront where upscale locally sourced snack dishes and shared plates are paired with rare wines and incredible craft cocktails, served by knowledgeable servers and sommeliers.

What is it: Dining at Little Oak feels like you've discovered a special secret, especially when the lights go down and the candles are lit. If you're going all out, indulge in the offered option to enjoy the entire menu, including wine pairings, for a set price.

Price: Pricey
Photograph: Courtesy Yelp/George C.
5. The Brooklyn Warehouse
What is it: This popular local restaurant, located in residential West End Halifax, is a member of Taste Nova Scotia and the slow food movement and is considered by locals as one of the best food experiences in the city.

Why go: With a chef-driven menu that rotates based on the availability of fresh local ingredients, this is one place where you'll taste the real Nova Scotia.

Price: Average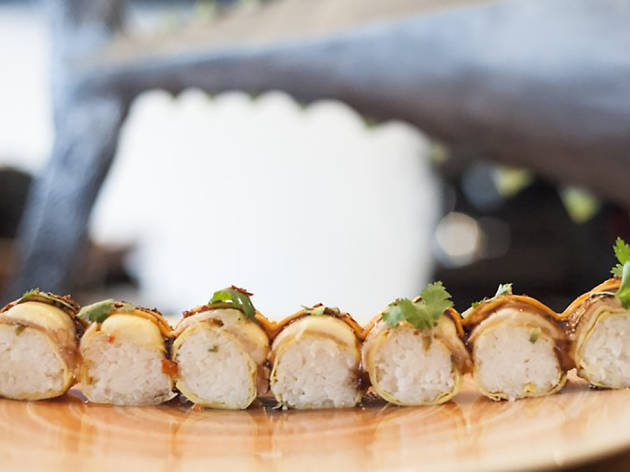 Photograph: Courtesy Yelp/Studio East
What is it: Fusion at its finest, expect new and exciting flavor combinations at this trendy West End restaurant that combines Asian flavors with Nova Scotia taste. Think oysters, sushi, ramen, burgers, curries and charcuterie—but none as you've ever experienced before.

Why go: Studio East's Asian-inspired fermented ribs are so popular that they only serve them on Tuesdays. Come back on Wednesdays for tiki night and then again on Sunday evening for live jazz. Yes, you're going to have fun here.

Price: Average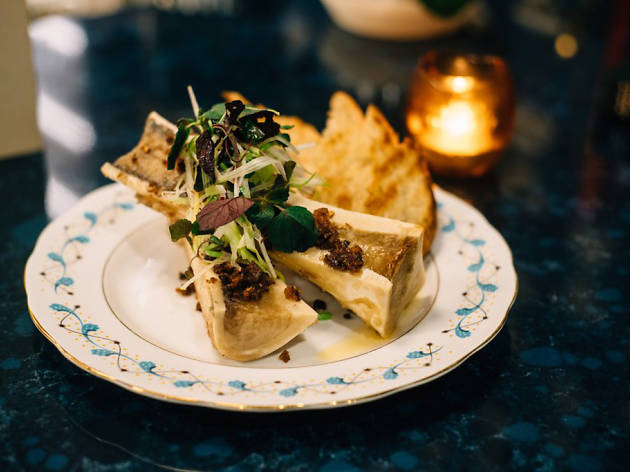 Photograph: Courtesy Yelp/The Watch The Ends the Night
7. The Watch That Ends the Night
What is it: Take the ferry to The Watch That Ends the Night, a new Dartmouth restaurant and cocktail bar with cool mid-century vibe.

Why go: There's something happening every single night at The Watch, from beer and burger night on a Tuesday to live jazz on a Wednesday. But the spot offers more than just elevated comfort food. Try the oysters, tuna tartare or Grand Preserves board for a taste of Dartmouth you won't forget.

Price: Average
Photograph: Courtesy Yelp/Robert A.
8. Agricola Street Brasserie
What is it: One of the first restaurants to break ground in this hip and trendy North End hotspot, Agricola Street Brasserie bakes its own bread, makes its own pasta and has an impressive menu of fresh, local seafood.

Why go: Don't be fooled by the unassuming entrance, the space inside the restaurant is awesome—sit at the bar and watch the kitchen crew at work or choose a private dining space. Prime Minister Justin Trudeau has eaten here. It's that hip.

Price: Pricey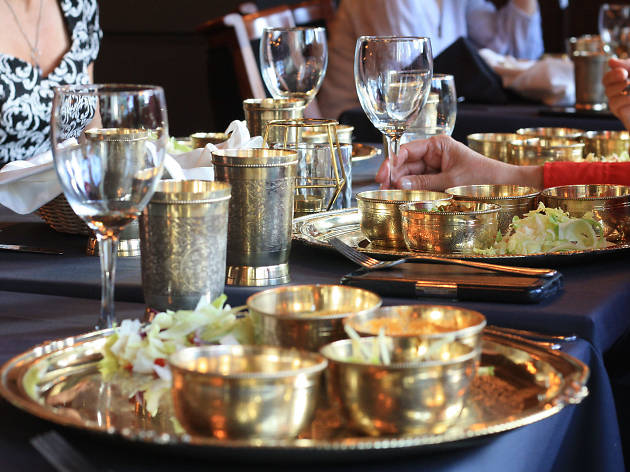 Photograph: Helen Earley
9. Rasa: Flavours of India
What is it: The best Indian restaurant in Halifax offers a selection of North Indian cuisine served with style in an opulent, comfortable dining room near the Shopping district of Spring Garden Road.

Why go: Hot towels, carefully chosen tableware and excellently trained servers are the details that set Rasa apart from the rest. After savoring your favorite curry or tandoori dish, finish with a palate-cleansing fresh ginger ale, made with fresh ginger. True to the Hindi saying, "Atithi Devo Bhava," you will be treated like a god at Rasa.

Price: Average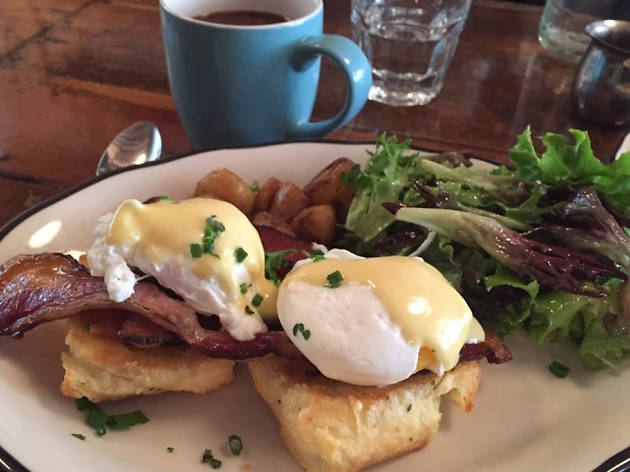 Photograph: Courtesy Yelp/Kris U.
What is it: Edna is a popular bistro at the end of Gottingen Street in Halifax's up and coming North End, serving dinner and weekend brunch.

Why go: Edna is a busy spot and, although they don't take reservations, you can go ahead and put your name down upon entry—the staff will text you when your table is ready. While you wait, grab a quick cocktail at nearby Field Guide or a beer at the Seahorse Tavern.

Price: Average to pricey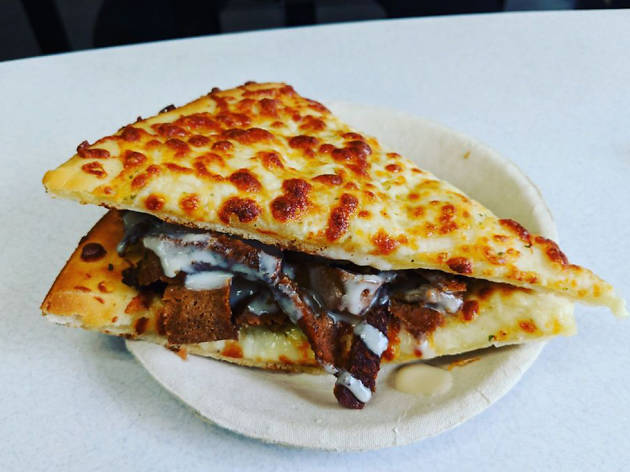 Photograph: Courtesy Yelp/Tim D.
What is it: King of Donair, fondly known as "K.O.D.," is a small takeout shop on Quinpool Road, where you can taste the original Halifax donair.

Why go: In 2015, the mayor of Halifax brought this late-night takeout indulgence from cult status to mainstream fame when he declared the donair Halifax's official food. The secret is in the sweet sauce, a Halifax-only recipe created in 1973.

Price: Bargain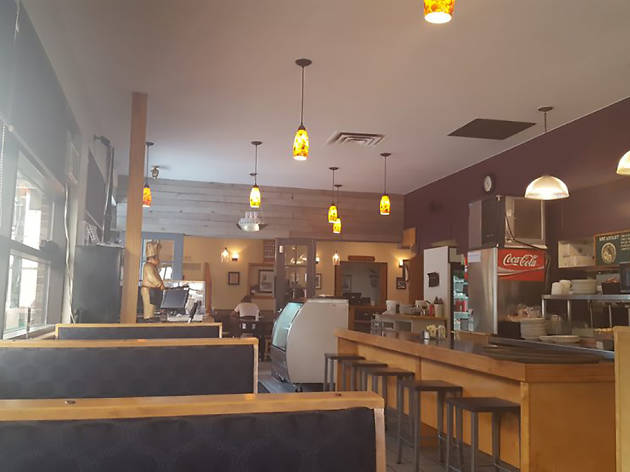 Photograph: Courtesy Yelp/Rachelle B.
12. Jim's Family Restaurant
What is it: Jim's is a long-established, no-frills family restaurant on the Bedford Highway serving simple food that won't break the bank.

Why go: Locals love Jim's for its big breakfasts, fishcakes and pan-fried haddock. You can even get old favorites like liver and onions or corned beef and cabbage. Choose a table at the back of the restaurant (in the summer, there's a great patio) for a superb view of the Bedford basin.

Price: Bargain
Discover Time Out Market: the best of the city under one roof
More of the best in Halifax
From a historic supper club to the relics of the Titanic and sea-related activities, these are the best things to do in Halifax any time of the year