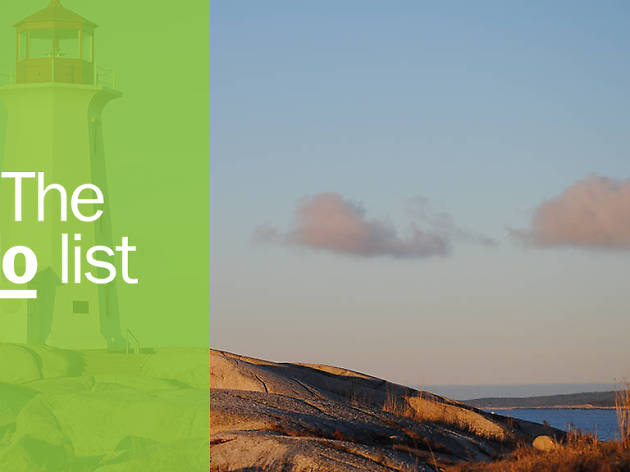 14 really fun things to do in Halifax
A whole bunch of museums and water-related activities round up our list of best things to do in Halifax
Planning a vacation (or staycation?) in Halifax? Start by booking a delightful place to stay at some of the best hotels in town. Follow that reservation with a look through our list of super-fun things to do in Halifax—sure to be appreciated by tourists and locals alike. You might want to start by exploring Halifax harbor, one of the deepest and largest in the world, its waters shared by the Royal Canadian Navy, cruise ships, pleasure boaters and a local waterbus: the humble Halifax-Dartmouth ferry. In downtown Halifax, you'll find museums, galleries and attractions that celebrate a rich maritime history, including relics from the Titanic. For foodies (especially sea-foodies!) there's no shortage of great restaurants. Set aside at least one afternoon to get out of town and explore the dramatic landscape of Peggy's Cove or the peaceful, rolling hills of the Annapolis Valley. Have you fallen in love with the city yet?
Done something on this list and loved it? Share it with the hashtag #TimeOutDoList and tag @TimeOutEverywhere.
Find out more about how Time Out selects the very best things to do all over the world.
Best things to do in Halifax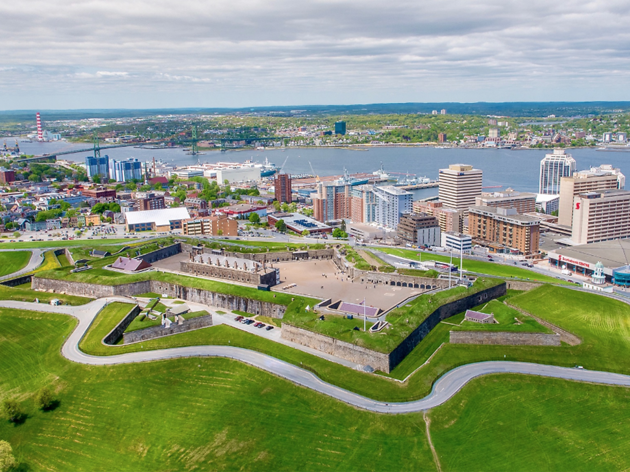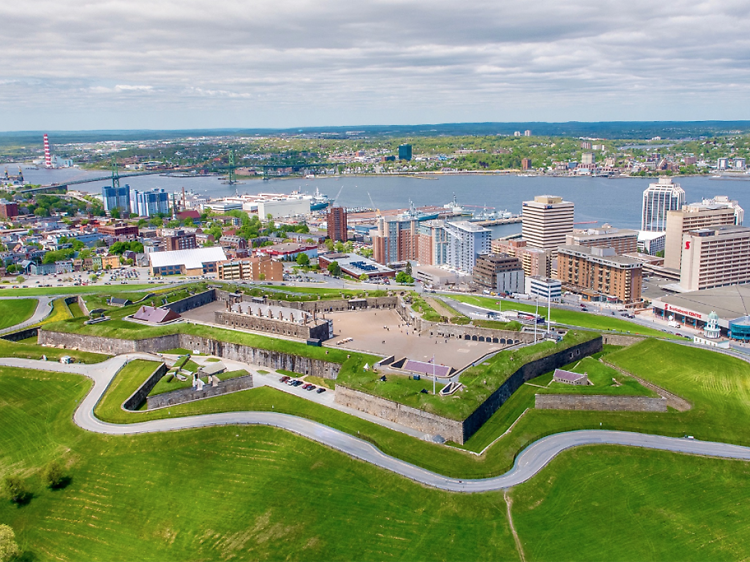 Photograph: Courtesy CC/Flickr/Ron Cogswell
What is it: The Halifax Citadel National Historic Site is an 18th century fort that sits atop a large hill, located smack dab in the middle of the city.

Why go: Parks Canada has done an absolutely incredible job of restoring this fort to its former glory, and there's plenty to do for kids here, from exploring tunnels to experiencing a soldier's life. There aren't many cities in the world that still have a noon cannon, but Halifax does. If you hear a massive boom from the hill at midday, don't worry, you're not under attack; it's just lunchtime.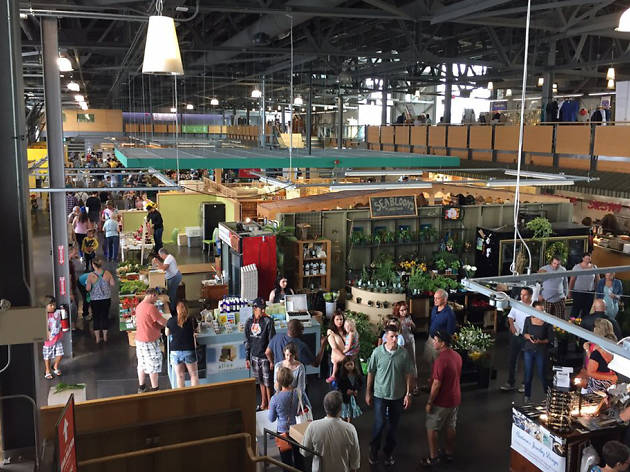 Photograph: Courtesy Yelp/Neo V.
2. Halifax Seaport Farmer's Market
What is it: The Halifax Seaport Farmer's Market is the oldest continuously operating market in North America, with over 250 vendors selling fresh fruit and vegetables, baked goods, unique artisan items and delicious hot meals.

Why go: Go for the food, but stay for the view. An entire wall of the market looks out to the harbor and Georges Island. Live music contributes to the fun, local vibe.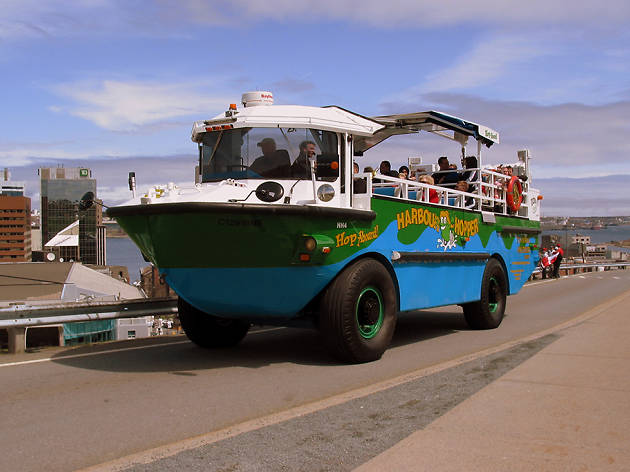 Photograph: Courtesy CC/Flickr/Shawn
What is it: The Harbour Hopper is an amphibious vehicle that will take you around all the major sites of Halifax, allowing you to dip in the harbor itself as well.

Why go: The big green hopping machine is great for kids, but if driving into the ocean isn't your thing, Ambassatours offers loads of other options including a hop-on-hop-off double decker bus. Did you know that Halifax has the largest fleet of London Routemaster buses outside of London, England?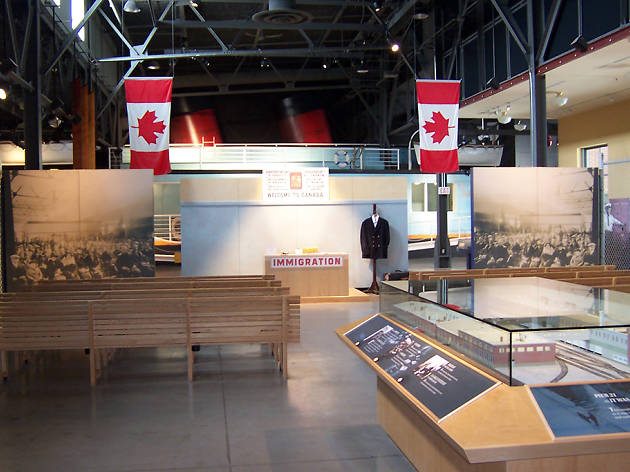 Photograph: Courtesy CC/Flickr/Brad Saunders
4. Canadian Museum of Immigration at Pier 21
What is it: The Canadian Museum of Immigration at Pier 21 is an important national museum that celebrates immigration, in the exact location where thousands of new Canadians first stepped foot into the country: Pier 21.

Why go: Prepare to be challenged, and even feel chills, as you explore both the joys and pain of immigration and resettlement. If you or someone you know comes from an immigrant background, a staff member at the museum can help you explore your own family's journey through the records database.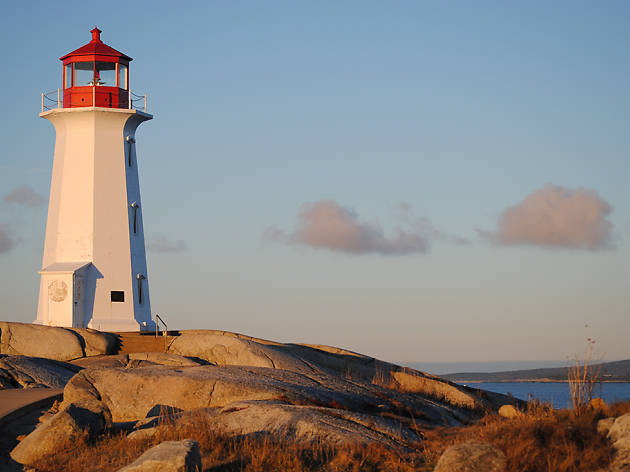 Photograph: Courtesy CC/Flickr/Paul
What is it: Located about 40 minutes from the city center, Peggy's Cove is a large white lighthouse set atop a landscape of large granite boulders. On windy days, the waves create a magnificent exhibition, perfect for photographers.

Why go: Locals go for the hot gingerbread served at the Sou'Wester restaurant. Tip: don't step on black rocks, it means you're too close to the water. Several tourists have lost their lives here, so be careful.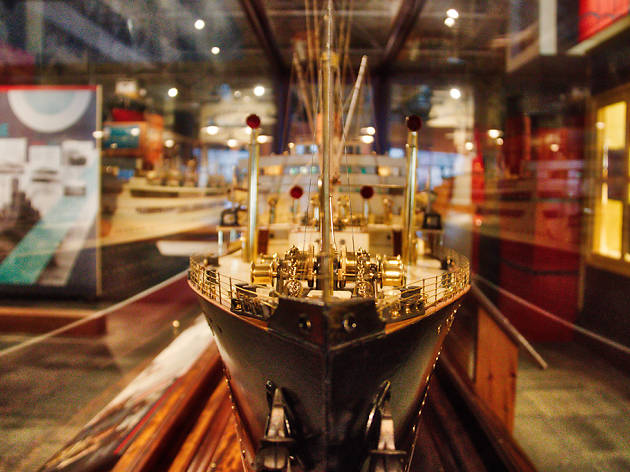 Photograph: Courtesy CC/Flickr/Kelly Mercerl
6. Maritime Museum of the Atlantic
What is it: The Maritime Museum of the Atlantic is dedicated to all things marine: steamships, small craft, the Navy, World War II and maritime disasters such as the Halifax Explosion and the Titanic.

Why go: Relax in a replica Titanic deck chair or step aboard the CSS Acadia, a lovingly maintained survey vessel, built in 1913. Learn about the devastating Halifax Explosion of 1917 or say hello to Merlin, the museum's resident parrot.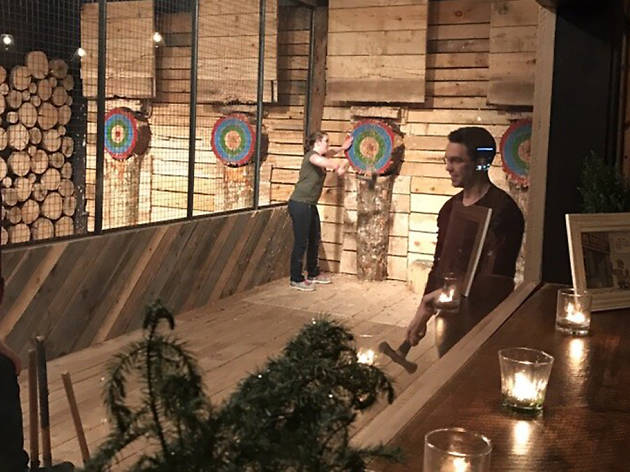 Photograph: Courtesy Yelp/Timber Lounge
What is it: The Timber Lounge is an axe-throwing theme bar and restaurant in Halifax's trendy North End.

Why go: Go for the smell of sawdust and a pint of craft beer while you and your friends throw hatchets in the "lanes" behind the bar.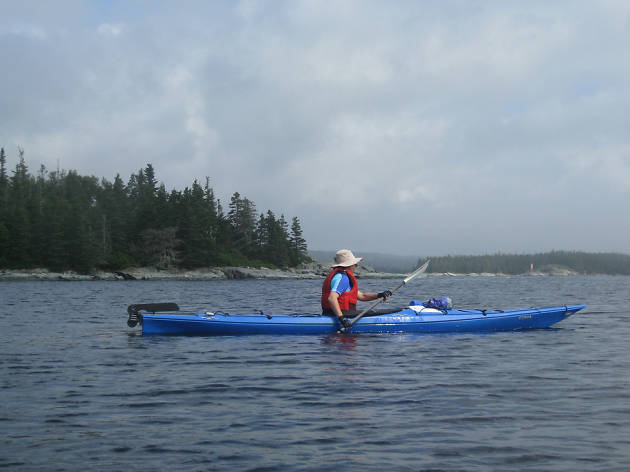 Photograph: Courtesy CC/Flickr/Thom C.
What is it: Kayak Halifax is the only tour operator that offers kayak tours within the Halifax harbor.

Why go: Book the reasonably priced Waterfront and Georges Island tour for a slice of Halifax that you could never see from the shore. Get up close to a seal or a starfish as you circumnavigate Georges Island. If you're lucky, you might even end up paddling next to a Minke whale.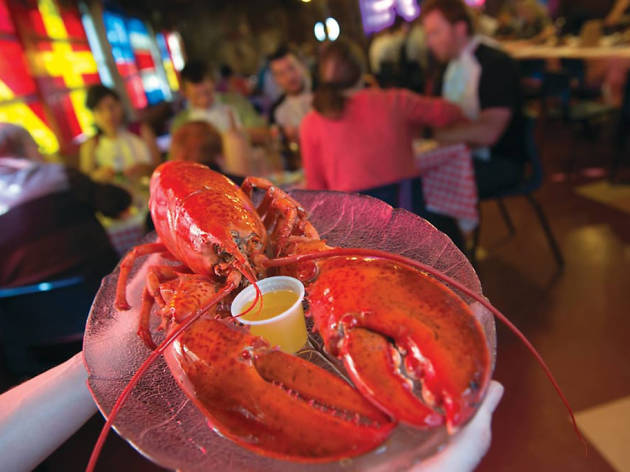 Photograph: Courtesy Yelp/Shore Club
What is it: The Shore Club is an historic lobster supper club and dance hall located in the town of Hubbards, about 40 minutes outside of Halifax.

Why go: The famous Shore Club lobster supper includes an all-you-can-eat salad bar and unlimited steamed mussels. Saturday nights, stay late for live music. See if you can keep up with the party at "Nova Scotia's last great dance hall."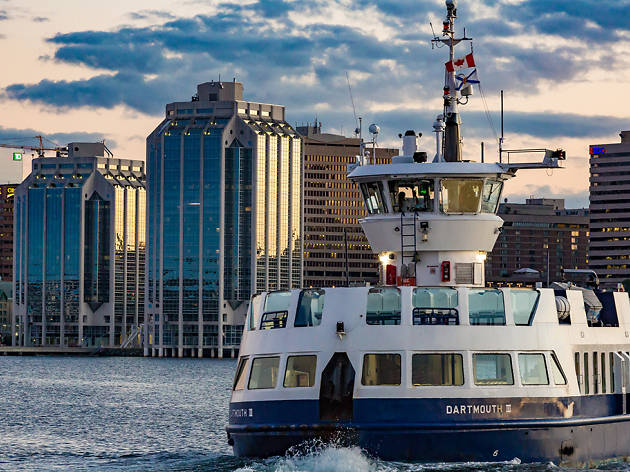 Photograph: Courtesy CC/Flickr/Tony Webster
10. Halifax-Dartmouth Ferry
What is it: The Halifax-Dartmouth Ferry is part of Halifax's transit system. For the price of a bus ticket, you can take a 15-minute cruise from Halifax to Dartmouth, where there is plenty more to see and do.

Why go: The ferry offers a great self-guided experience. Sit on the top deck to feel the wind on your cheeks. Tip: ask for a transfer and your return journey (within the hour) is free.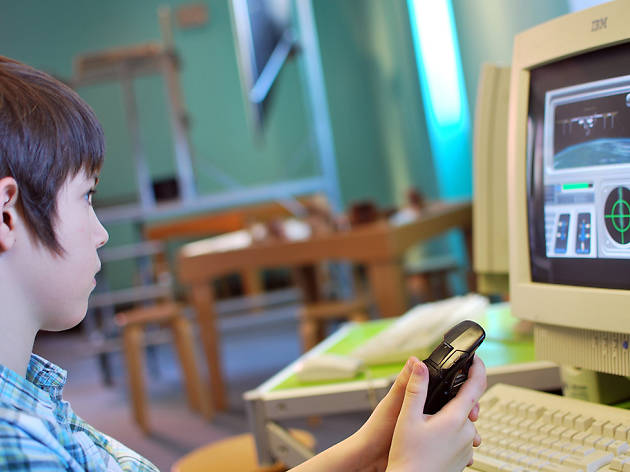 Photograph: Courtesy CC/Flickr/Morgan
What is it: The Discovery Centre is Halifax's hands-on science museum, located on the Halifax waterfront in an impressive former power generating station.

Why go: This one's for the kids. Little ones can head to the interactive "Someday Street" exhibit to experience a mini-Halifax, while bigger kids and adults can get creative in the Innovation Lab. Bonus info: the Discovery Centre is free on Wednesdays after 5pm.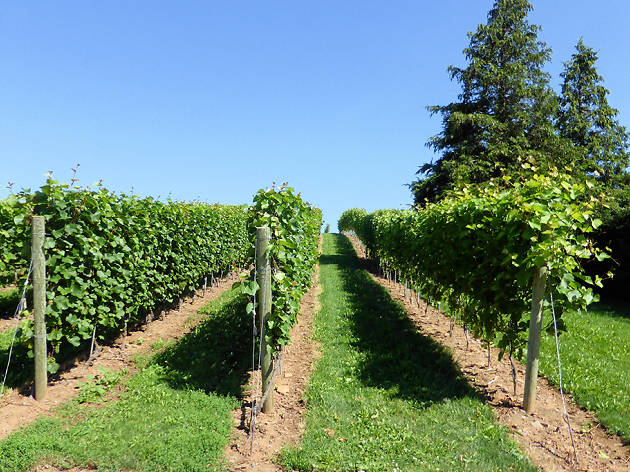 Photograph: Courtesy CC/Flickr/Gordon Bell
What is it: About an hour's drive from Halifax, the Annapolis Valley has always been famous for its apples, but is now gaining notoriety for its grapes. There are several ways to explore the wines of this region, but one of the easiest and most pleasurable is on an organized bus tour from Halifax.

Why go: Try the local appellation, Tidal Bay, or feast your senses on one of the region's award-winning sparkling wines.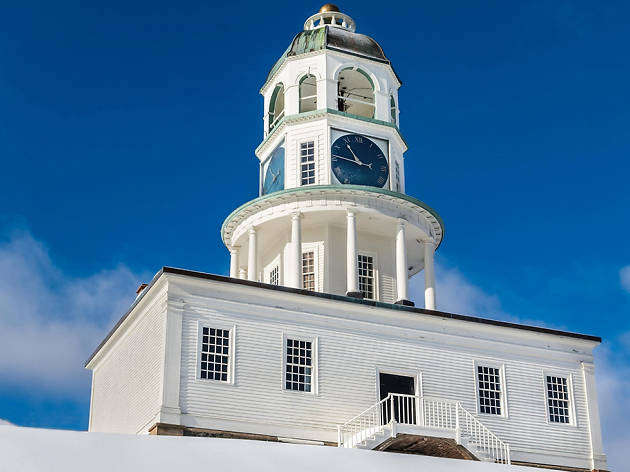 Photograph: Courtesy CC/Flickr/Russ2009
What is it: Did you know that Halifax is haunted? Tour guide Andy Smith can fill you in on all the fore, folklore, fear and gossip during one of his guided ghost walks.

Why go: Tattle tours is not only a great way to discover ghosts, but also a good way to explore Halifax by foot. Meet at the Old Town Clock on Citadel Hill and finish at Alexander Keith's (haunted) Brewery.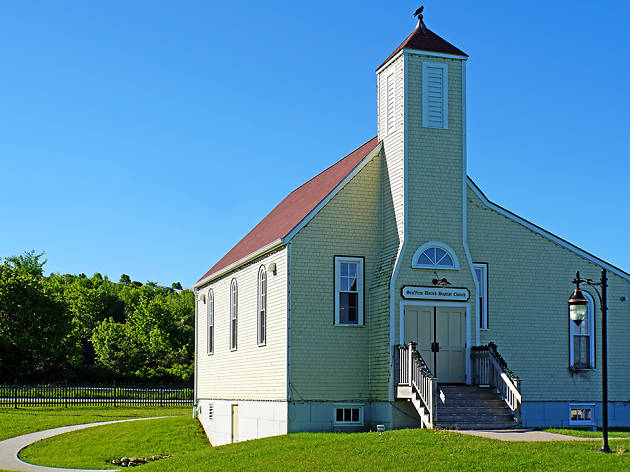 Photograph: Courtesy CC/Flickr/Dennis Jarvis
What is it: The Africville Museum, housed in a replica of the Seaview Baptist church on the Bedford Basin, tells the story of a vibrant African Nova Scotia community and how its residents were disempowered and eventually displaced in what the United Nations has deemed a crime against humanity.

Why go: Even a city as friendly as Halifax has its wounds. This permanent exhibition provides a new historical lens for anyone who is interested in human rights or African-Canadian history and culture.
More of the best in Halifax
With endless sources of fresh seafood, a focus on local ingredients and consistently friendly service, it's easy to eat well in Halifax