Heads up! We're working hard to be accurate – but these are unusual times, so please always check before heading out.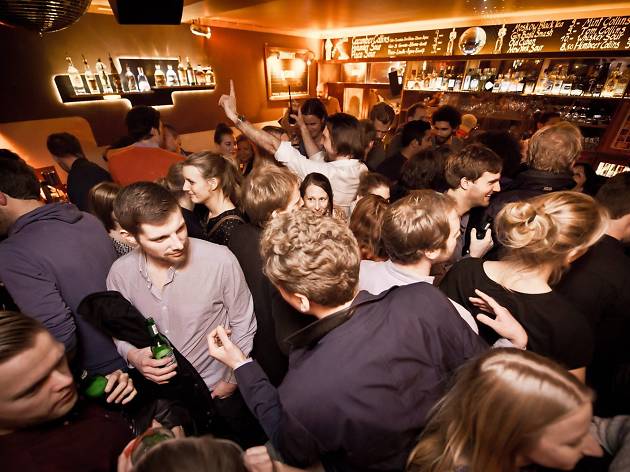 5 reasons why Hamburg is the best city in the world for a night out
With cool cocktail bars and clubs in unlikely places, this super-buzzy, liberal German city is the ultimate location for party-shaped fun
Everybody's talking about Hamburg right now – and it's got a lot going for it, with friendly locals, easy transport and, of course, top-notch entertainment. With decades of music kudos and centuries of entertaining off-duty sailors, this city knows how to have a good time. Hamburg has been Germany's capital of cool for decades, and here's what makes it special.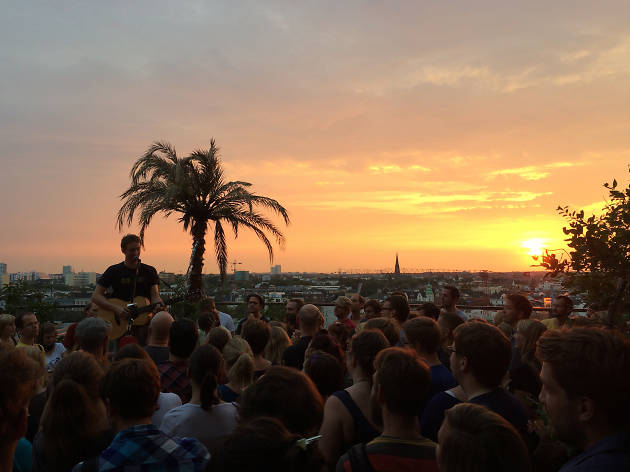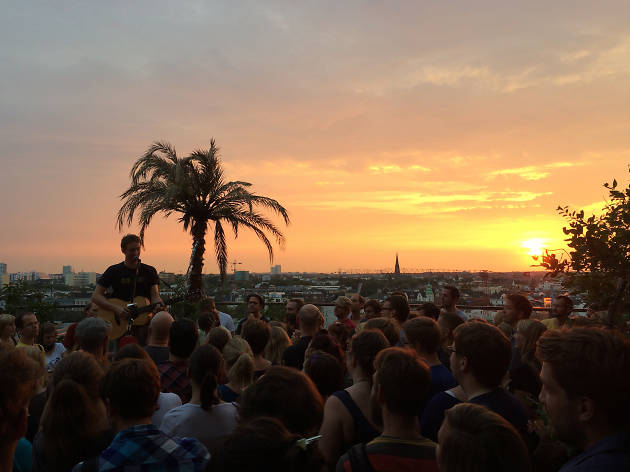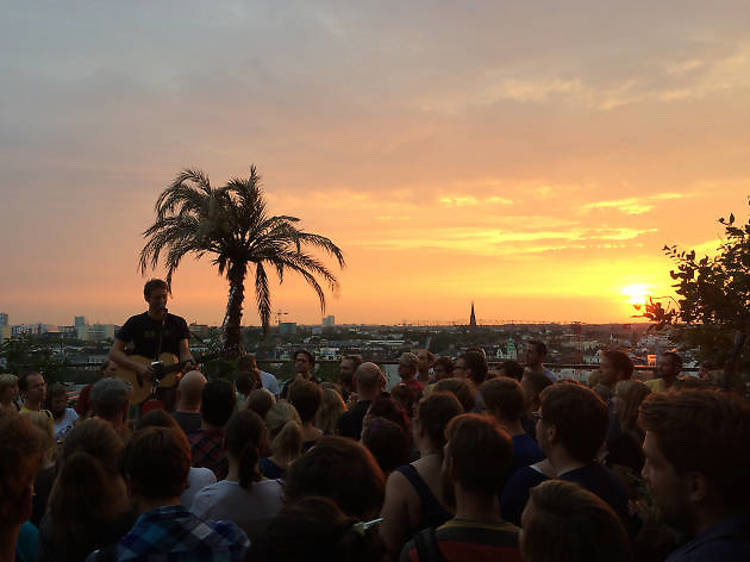 Stefanie Hochmuth
You can party in a bunker with a rooftop garden
In Hamburg, the least likely places often have the best parties. One of the city's most popular nightclubs, Uebel und Gefährlich, is in a high-rise World War II bunker – and also has a rooftop garden with 360-degree views. Also, MS Stubnitz makes regular sojourns in Hamburg. This former East German fishing vessel was converted into a cultural centre but it often moors in the HafenCity neighbourhood and hosts everything from art exhibitions to jazz gigs.
Top tip: Check out Wilde Hilde on Hamburger Berg. A local favourite for its great music, free jukebox and the VW Camper doubling as a bar.
Photo: Stefanie Hochmuth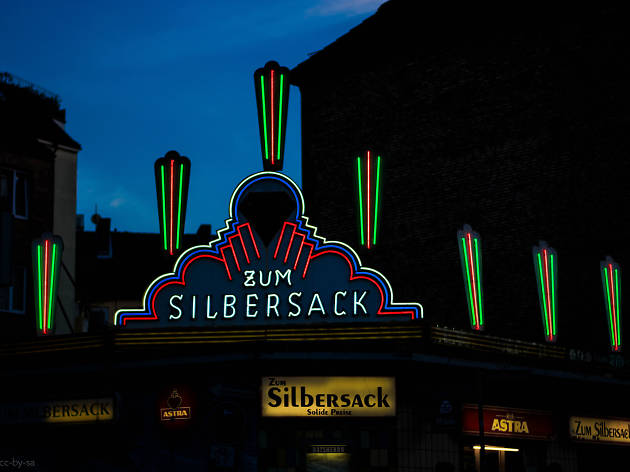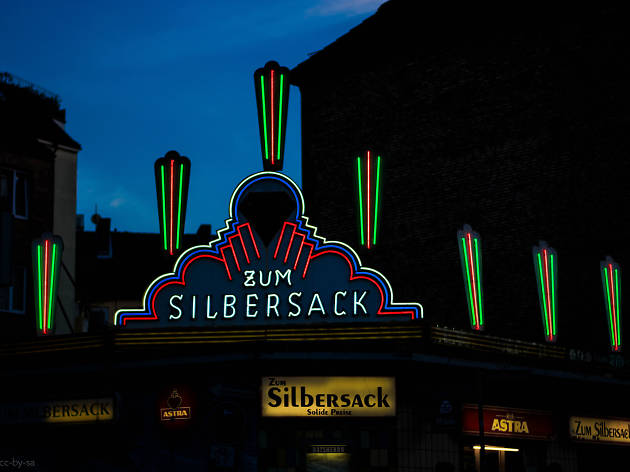 Flickr/Kass3tte
Red light district bars have everything from German ballads to boxing rings
As the famous German song goes: 'there is only one St Pauli'. It has long been synonymous with entertainment – sailors on leave made the area their home-away-from-home centuries ago. Nowadays, St Pauli is the most famous red light district in Germany – bringing with it grit, charm, street art and alternative bars.
One of the most famous bars in St Pauli, Zur Ritze, is famed for having a boxing ring in its basement. For a quintessential St Pauli pub, look to David Quelle, while the 3 Zimmer Wohnung is basically a vintage living room.
Top tip: Head to sticky-floored Zum Silbersack, which has been delivering cheap drinks and power ballads since 1949, with plenty of 1950s schlager on the playlist.
Photo: Flickr/Kass3tte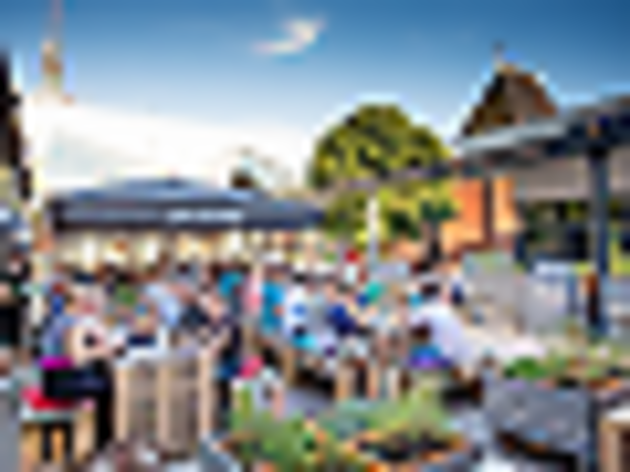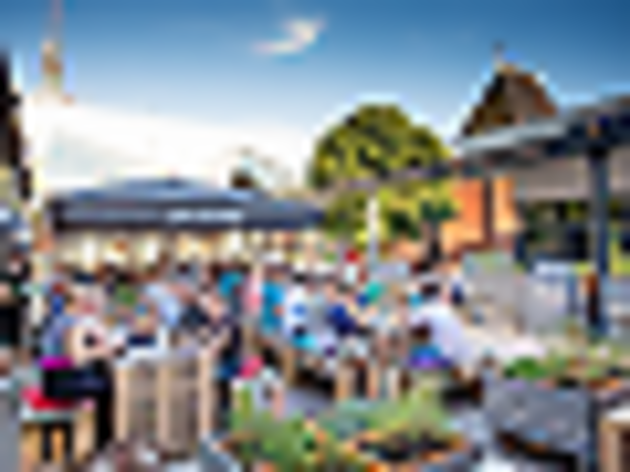 en.altes-maedchen.com
Sternschanze is the place for craft beer and hearty food
It's not all loud music and flashing lights in Hamburg. Bohemian neighbourhood Sternschanze is home to punks, artists and the hipster crowd – and is your best bet for an evening of good food and drink. It's the centre of the city's craft beer scene, too so head to Altes Mädchen for trendy grills, steaks, sarnies and burgers, plus local beers.
For huge schnitzel – with mushrooms, fried egg, pepper sauce or 'Hawaii' style with pineapple and cheese – Erika's Eck is your spot.
Top tip: Time it right and experience one of the city's legendary street parties in Sternschanze.
Photo: en.altes-maedchen.com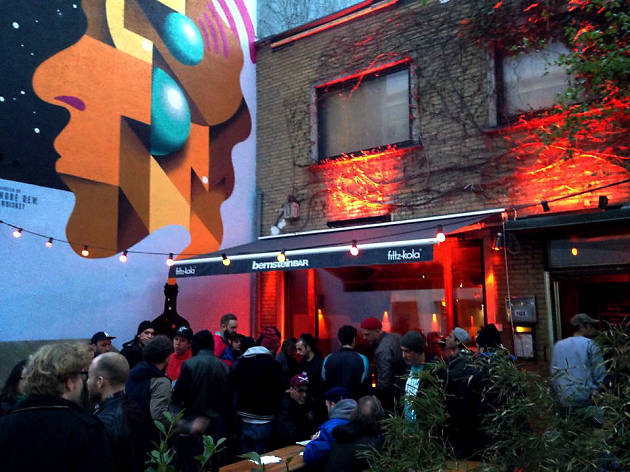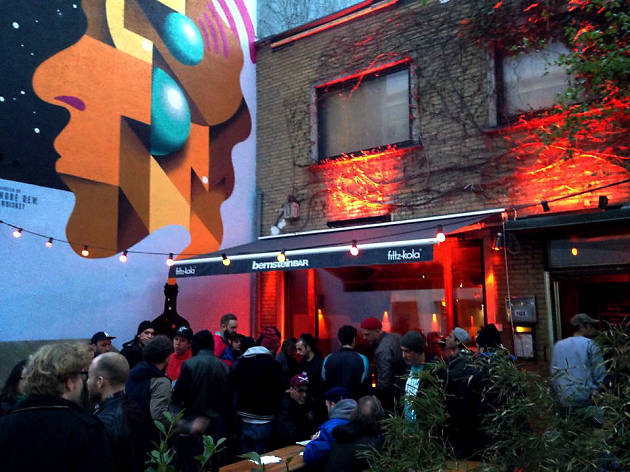 The city's local neighbourhoods offer hip cocktails and excellent Portuguese food
One of the best streets to go for a drink in is the Belle Alliance, right near the Sternschanze quarter. The bars around here are less crowded, more local. Try Nowa Huta, for events spanning electronic nights to screenings of 'RuPaul's Drag Race'. Connecting St Pauli and Sternschanze is Bernstorff, a little local street lined with chic bars such as Bernstein, for hip cocktails served in a former brothel.
Top tip: Kick off your evening with dinner in Hamburg's Portuguese quarter. O Farol is known for serving the best grilled salmon in town.
It's home to Germany's most famous drag queen (she's mates with Merkel)
From cabaret nights to the neon-signed bars where The Beatles played their first sweaty gigs, Hamburg is an open-minded city where scenes often intermingle. One of the best places to experience that kind of diversity is the Hamburger Berg, a side street in St Pauli off the Reeperbahn; the establishments here run the gamut from famed dives to hipster bars, metal pubs and hip hop clubs.
Olivia Jones Bar on Große Freiheit, off the Reeperbahn, is Hamburg's best-known burlesque bar, run by Germany's best-known drag queen, the neon-orange-haired Olivia Jones. She's rather political and has been pictured with Angela Merkel, no less.
Less gritty but just as great are Clouds and the Klubhaus St Pauli – just on the other side of the Reeperbahn.
Top tip: The Beatles played their first Hamburg gig at Indra, on Große Freiheit, and after their gigs they used to drink down the street at Gretel & Alfons dive bar.
Want more Hamburg inspiration?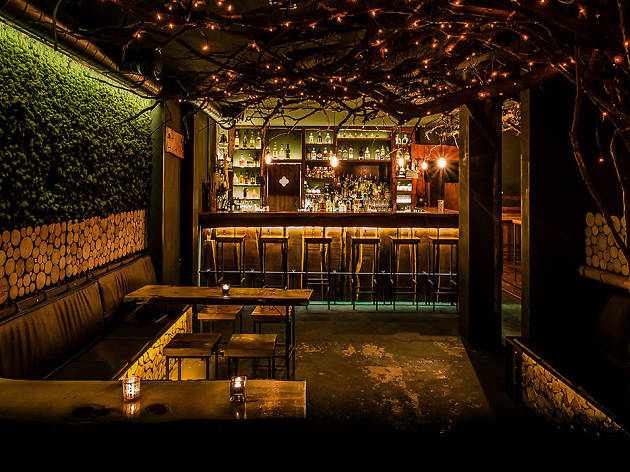 The top watering holes in Hamburg range from gritty, red light district pubs to hip and elegant cocktail bars